This is the second of a three-part special report on the Evros River border crossing between Turkey and Greece. Read the other instalments: "An open secret: Refugee pushbacks across the Turkey-Greece border" and "Greece's man in the migrant morgue".
For more migration coverage see our series Destination: Europe
Locals in Evros are used to new faces. People have been quietly slipping across the river that forms a natural barrier for all but 12 kilometres of the tense, militarised border between Greece and Turkey since Greece joined the European Union in 1981.
But everyone on the Evros River was puzzled when a crush of hundreds of migrants and asylum seekers began crossing their sleepy riverine border every day in March. Six months later, arrivals have slowed but worries persist that the region is still poorly prepared for any new influx.
At the rush's height in April, more than 3,600 crossed the river in one month, surpassing the total number of people arriving in Greece by sea for the first time since 2012. They came across the Evros on plastic dinghies, and once on Greek soil they were picked up by smugglers in cars or continued the journey by foot. The banks of the river were littered with discarded clothes, water bottles, food and medicine packages, and flotation devices, which remain there today.
Despite its history of migration, Evros, one of Greece's poorest regions, was caught off guard. Hundreds of new arrivals were crammed into police stations, waiting for months to lodge their asylum claims. There were no NGOs to help out. Conditions were dismal, and services limited.
"We are all surprised with the rise in arrivals in Evros, and the lack of Greek preparation," said Georgia Spyropoulou, an advocacy officer with the Hellenic League for Human Rights, from her office in Athens.
Greek officials say they were caught unawares too, with a local police commissioner telling the UN's refugee agency, UNHCR, in June that "it is necessary to be prepared in case there is an increase in arrivals again." Still, local police insisted they were doing the best they could with the resources available to them.
No one is quite sure what prompted the flood of people in the first place. And plenty of of people are still making their way to Evros – 9,480 by the end of July, taking a gamble on a border that looks safe but can be deadly – 29 people have died this year during the crossing or shortly after.
Border police and barn doors
Before 2012, and before millions of people began landing on Europe's beaches and drowning in the Mediterranean, Evros (known as the Meriç River in Turkish) was the main crossing point for those hoping to make it into Europe through Greece.
Amidst mounting pressure from other EU countries to further seal its borders (Austria's interior minister famously said Greece was "open like a barn door"), Athens launched Operation Aspida ("Shield") in 2012, deploying 1,800 more police officers and erecting a fence on the land portion of the border, adding to a 175-strong rapid border intervention team known as RABIT – set up in 2010 with the help of Frontex, the EU border agency.
Those who made it alive to the Greek banks of the Evros this year found a system wholly unprepared for their arrival.
The new measures worked, and by November 2012 migrant arrivals had dwindled to none – a remarkable decrease from 6,500 in August that year.
Athens denies reports of pushbacks of asylum seekers, but human rights watchdogs have documented collective expulsions in which people are forced back into Turkey after already crossing the river, and the UN has also raised concerns.
Despite the crackdown, the numbers began to creep up again slowly this March. And then the spring rush came.
Understaffed and unprepared
Those who made it alive to the Greek banks of the Evros this year found a system wholly unprepared for their arrival.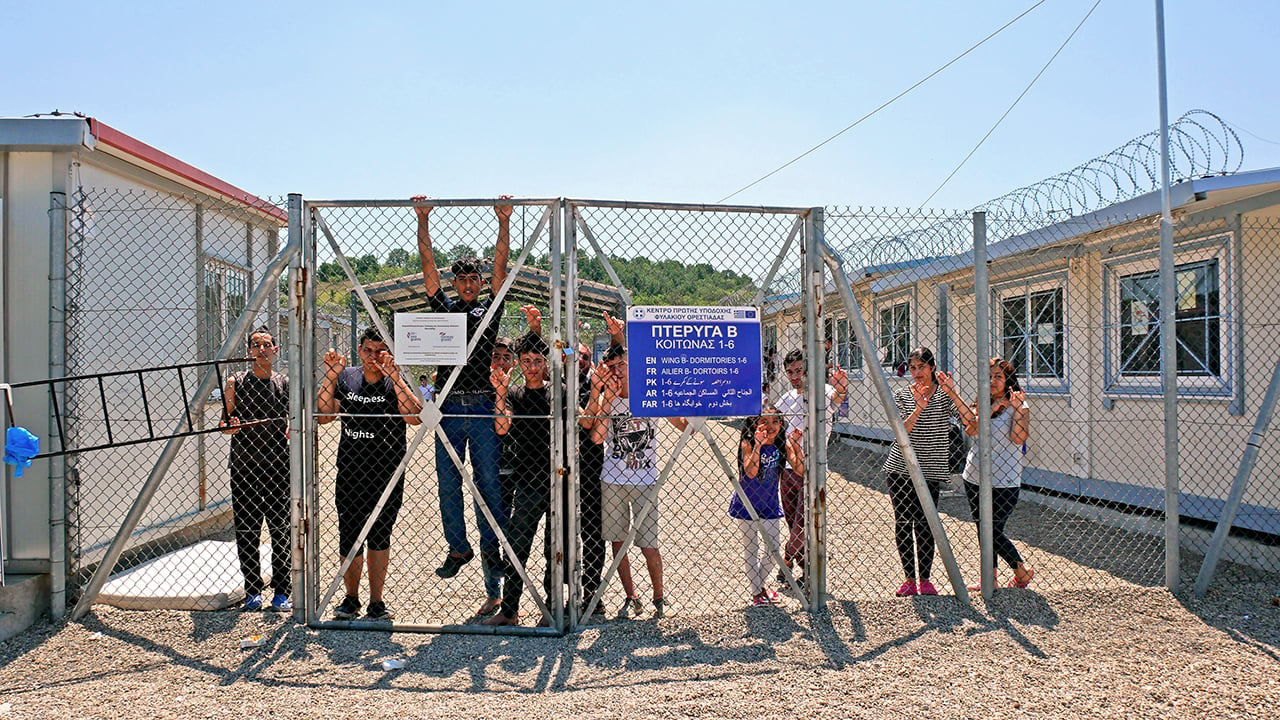 The procedure is supposed to be simple: new arrivals are brought to "pre-removal detention centres" run by the Hellenic police, where they wait for no more than seven days to be fingerprinted and have their asylum claims registered at the region's one official Reception and Identification Centre (RIC) in the small village of Fylakio.
But it proved to be anything but.
The RIC was understaffed and overwhelmed by the numbers, causing the sorts of major delays in processing that have plagued the reception system on the Greek islands.
In a scathing review of Evros in the springtime, UNHCR criticised the detention of new arrivals in sub-standard police facilities. Human Rights Watch also found troubling conditions in May: women and girls were being held with unrelated men. One woman told the watchdog she was sexually assaulted by a fellow asylum seeker; her requests to be transferred to another location were ignored.
After asylum seekers' claims are processed, they are moved to the RIC itself, which has a 240-person capacity.
Unlike on the Greek islands and its controversial policy of containment, people in Evros are allowed to move about the country. After applying for asylum, most head to other government- or UN-run camps elsewhere in the country. Still, even the RIC facility quickly became overrun as unaccompanied minors and those likely to have their asylum claims rejected had to stay on.
Improvements
When IRIN visited Fylakio in July, it found the RIC camp no longer overcrowded, and newly arrived asylum seekers expressed relief at being out of the pre-removal detention centre. "That was a very bad place," one Turkish arrival said, declining to elaborate.
"We have the experience and motivation to manage the situation," but not the manpower.
IRIN was not granted access to the nearby pre-removal detention centre. But despite Greek police releasing many migrants from police detention, a HRW report from July said conditions in Fylakio remained "inhumane", describing "dark, dank cells, with overpowering odours in the corridors", a lack of toilets and locked doors, and insufficient healthcare.
There have been some improvements for those out of their first detention, and NGOs have arrived to help: ARISIS, a Greek non-governmental organisation that provides social support for minors, had recently set up a makeshift office, and Médecins Sans Frontières has now established a permanent outpost in Fylakio.
But one RIC employee said they remain understaffed. "We have the experience and motivation to manage the situation," but not the manpower, the employee said, asking to remain anonymous because they were not authorised to speak to the media.
Staff work in two shifts. When IRIN visited, the centre's director was on sick leave, and there were still no doctors on staff, and only three nurses.
In one crowded container at the RIC centre, an Iraqi family was living alongside the body of a dog that had died the previous week – its body still hadn't been removed, and the stench lingered. The mother was concerned for the health of her infant, who was in hospital. Because members of the family, including the mother, are minors, they are currently stuck in limbo, waiting at the RIC.
Communication remains a constant issue. There are no official, permanent translators and the overwhelming majority of the centre's staff only speaks English or Greek.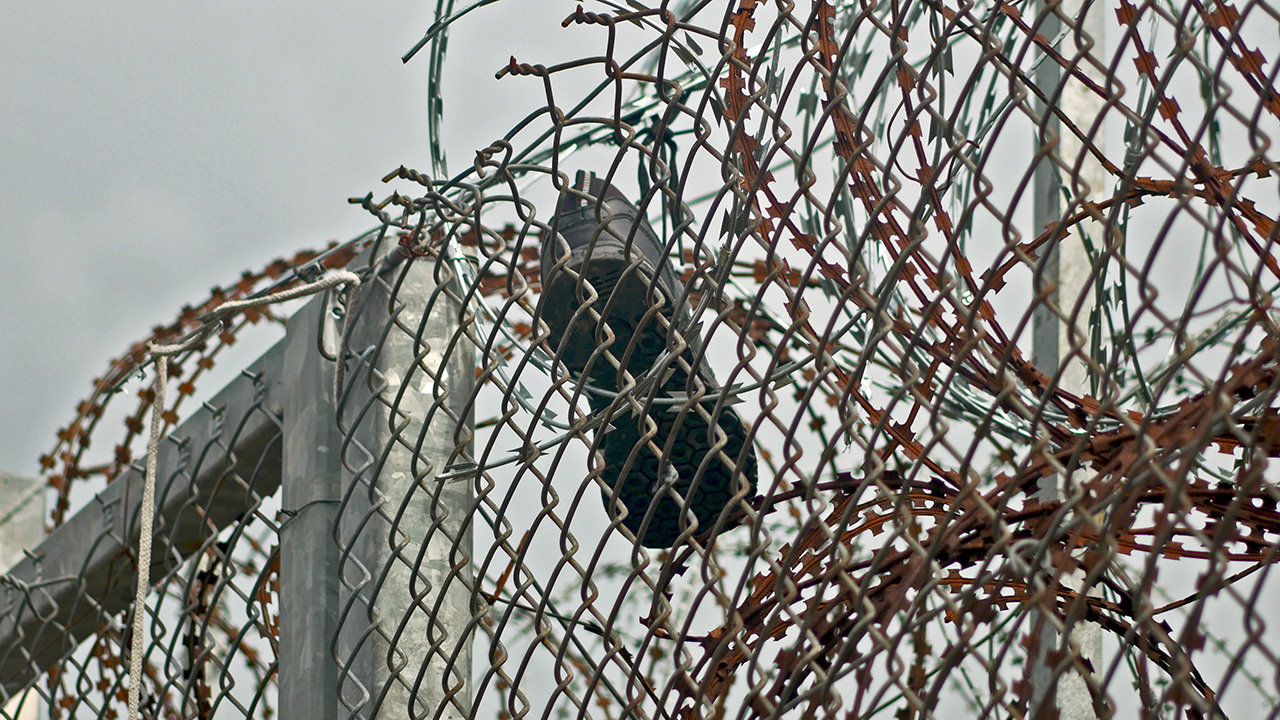 "There are asylum seekers who are interpreting for other asylum seekers… [which is] completely inappropriate," Eva Cosse, Western Europe researcher for HRW, told IRIN.
What's next?
Months after the springtime surge at Evros, there is still confusion about what caused it – and if there's any way to predict if the same thing might happen again. Everyone, it seems, has a theory.
"The waves of migration increase in populations when there are serious issues in the country of origin," Nikolaos Menexidis, the barrel-chested police major general of Western Thrace, told IRIN from his headquarters in the town of Kommini. "When Turkey created the latest issues in Afrin, we saw a rise in numbers."
It's true that following Turkey's assault on the Syrian Kurdish enclave of Afrin – militias supported by Ankara took control in March – the majority of those recorded crossing in the spring were Syrian Kurds and Iraqis.
But that doesn't explain the drop in other nationalities who have long used the river crossing, like asylum seekers from Pakistan, countered Dimitros Koros, a lawyer with the Greek Council of Refugees.
☰ Read more: Are Greece/Turkey relations responsible?
Over the past year, tensions between Greece and Turkey have increased dramatically.
Relations soured after a historic visit by Recep Tayyip Erdogan to Greece in November 2017 that saw the Turkish president suggest a revisiting of the Lausanne Treaty, which delineates the borders between the two countries.
Then on 2 March this year two Greek soldiers accidentally strayed into Turkey. Such incidents are not uncommon, but this time Turkey kept the two soldiers in custody. Ankara attempted to trade with Athens for eight soldiers accused of involvement in the failed 2016 coup who fled to Greece.
Athens refused, instead releasing the eight Turks into protective Greek custody. Several days later Turkey announced they would no longer honour a bilateral deal in which Greece returns irregular migrants who cross at Evros back to Turkey. More than 1,200 migrants have been sent back under this deal in the previous two years.
The soldiers have since been returned and the deal is back on. But in the meantime the reduced chance of being legally returned to Turkey may have encouraged people to take the Evros route.
Locals, who have witnessed the ebbs and flows of people since the 1980s, see the refugees as pawns in a much larger game.
"All the problems are created by politicians," an employee of Bedreddine, a café in the Evros town of Orestiada that collects food and other donations for refugees in addition to serving food, told IRIN. "In April, it was political – because of Erdogan [and the captured soldiers]."
"I think everything is a play by Erdogan – he can send or stop refugees in Greece or in Europe generally," echoed Giorgos, a retiree and resident of Didimoticho, one of the first villages refugees see when crossing into Greece. "For sure it's a political game," said Vasilis (not his real name), a former people smuggler.
But "the movement of people does not stop or start like that," countered Spyropoulou, the advocacy officer of the Hellenic League for Human Rights. It's much more complicated, she argued, adding: "Turkey doesn't have that holistic power."
Some people may be driven by politics – Turks who had fled and made it to the RIC in Fylakio said they had been wrongly accused of terrorist activity at home or suspected of ties to the Gulen movement, which President Recep Tayyip Erdogan blames for the 2016 attempted coup in his country. Others may have just heard there was a chance to make it to Europe at the river.
Whatever the reason for the surge, migrants and asylum seekers people will likely continue to take their chances on the way to Greece. And Koros, the lawyer with the Greek Council for Refugees, worries that new arrivals will continue to struggle, as they move away from the squalid conditions at the border itself and into a wider region unequipped to help.
"Evros is not just the border," he said. "Evros is here in Thessaloniki. They are here, homeless, without any provision of service."
ss/as/ag