Reviving the farming and fishing sectors in northern Sri Lanka's former combat zone is vital for returning residents to regain their livelihoods, experts say.
In the early 1980s before the war, agriculture and fisheries accounted for more than 50 percent of the economy of the northern region of Vanni, said Muttukrishna Saravananthan, an economist and lead researcher of the
Point Pedro Institute of Development
in northern Jaffna District.
The two sectors progressed steadily for decades, Saravananthan said, but the conflict escalated in 2006, and by mid-2008, the farming and fishing sectors in Vanni had completely collapsed.
Since the Sri Lankan government declared victory against the Liberation Tigers of Tamil Eelam in May 2009, more than 170,000 of the 280,000 who were displaced by the fighting last year have returned to Vanni - an area including Kilinochchi, Mullaittivu, Jaffna, Mannar and Vavuniya districts.
The UN and international agencies are focusing their efforts on the one of the region's most pressing needs: livelihoods.
"It is extremely important that people have ways of earning an income when they return home, so they can be more self-reliant and have more choices in life," Neil Buhne, who heads the UN in Sri Lanka, told IRIN. "These people most often return to villages with hardly any prospects to generate cash on their own."
Reluctant to return home
The government has given US$220 cash for returning families to establish temporary shelters, but assistance for livelihoods has been slow in coming.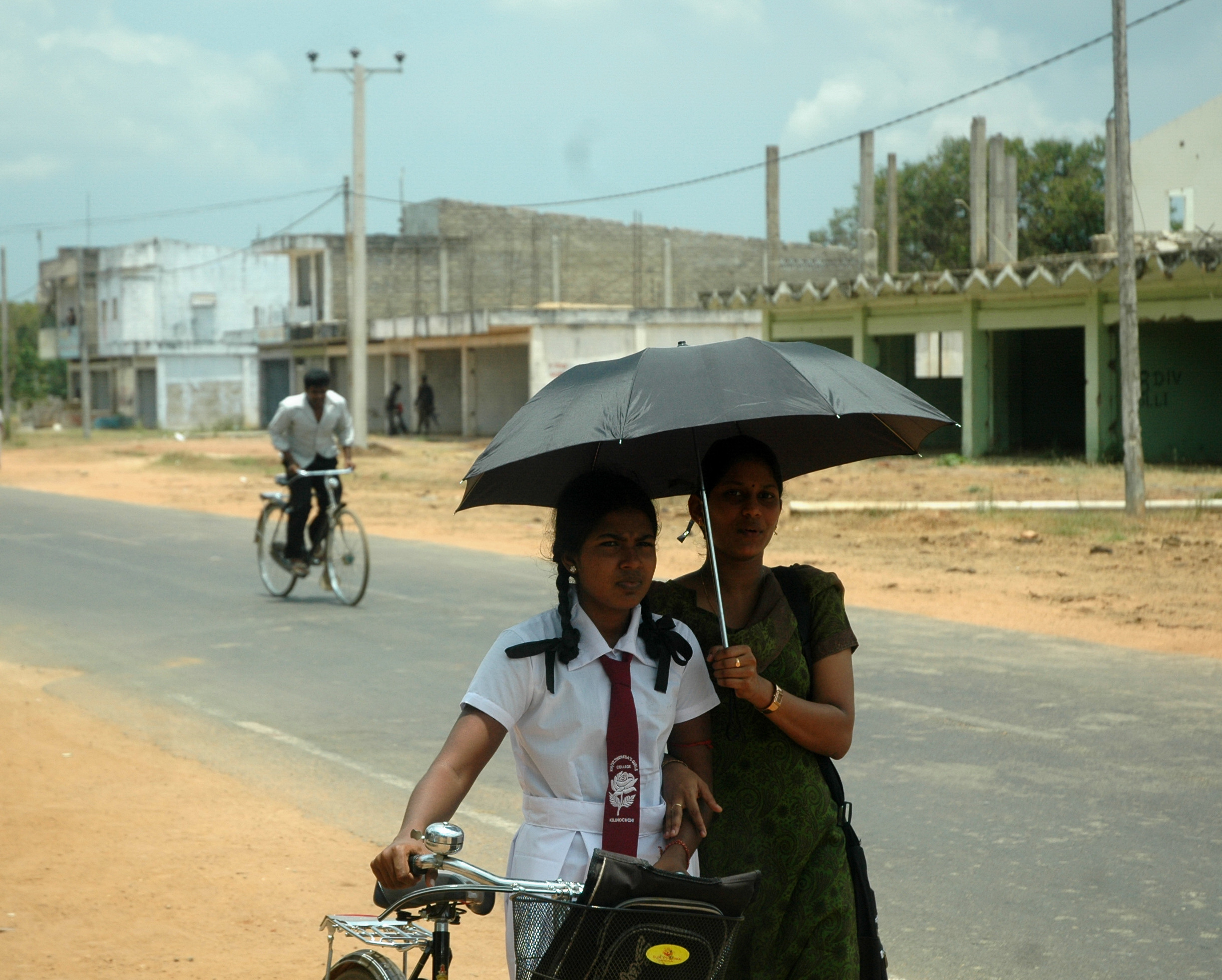 201005041250140609
Photo: Contributor/IRIN
Walking along the A9 near Paranthan, 3km north of Kilinochchi. The road to recovery will be a long one
Some of the internally displaced, like 24-year-old Kulendrarsa Vinoth, desperately want to return home, but have been reluctant because they fear they will not be able to make a living. He now earns a small but steady income by working as a casual labourer.
"If I can go back to fishing then I will be fine, but I am not still sure whether that is possible," said Vinoth, who fled his home in Mullaittivu in April 2009. He is still living in Jaffna District. "I have not heard any news that there is help to start jobs."
Maheswary Rajeshwari, who became the sole provider for her child after her husband fell sick, also worries that if she returns to Kilinochchi, she will not have work.
"I make baskets and mats from palmyra leaves. That is how I make a living, and there is a market for that here in Jaffna. What can I do when I return?" the 49-year-old woman asked.
Long road to recovery
"Facilities such as health clinics, markets, schools need to be restored to establish the economic base of returning communities. This will take substantial time and effort of partners over the coming years," Buhne said, adding that the UN's early recovery and rehabilitation strategy would also focus on clearing mines.
Several agencies are assisting with efforts such as these:
The UN Food and Agriculture Organization is giving returning families seeds, tools, poultry and other assistance worth over US$670,000 for the next planting season.
The Asian Development Bank (ADB) is providing a $150 million emergency loan to the government to support the reconstruction of infrastructure, restoration of essential services and revival of livelihood opportunities in war-affected regions.
The Central Bank of Sri Lanka said several banks are opening branches in the region to facilitate economic activity. Banks currently operating in the region have also committed to grant new credit facilities in the northern and eastern provinces, amounting to $493 million in 2010 and $616 million in 2011.
Government authorities have begun to distribute boats and engines that were recovered during the fighting. The government imposed fishing restrictions during the conflict, but they are gradually being lifted.
The UN Development Programme (UNDP) has begun helping to repair and rebuild irrigation channels, access roads and agro-wells. UNDP spokesman Tahseen Alam said these initiatives, focusing on agriculture and fishing, should help jump-start the local economy. "The aim is for these industries to become self-sufficient without relying on external aid," he said.
contributor/at/cb
---
This article was produced by IRIN News while it was part of the United Nations Office for the Coordination of Humanitarian Affairs. Please send queries on copyright or liability to the UN. For more information: https://shop.un.org/rights-permissions