While tens of thousands of Syrians are stranded on the border with Turkey after fleeing Aleppo and are unable to cross, a smaller group in the western province of Latakia has found a way to escape the war.
More than 7,000 people have crossed into the Turkish town of Yayladagi since the start of the month, many – but not all – ethnic Turkmen.
But the conflict is far from over for the new residents of this small town, which has more than doubled its pre-war population of 6,800. Bomb blasts echo in the streets, and refugees are filling up the white tents on the edge of the town. A statue of Kemal Ataturk adorns a roundabout and shops now advertise in both Turkish and Arabic.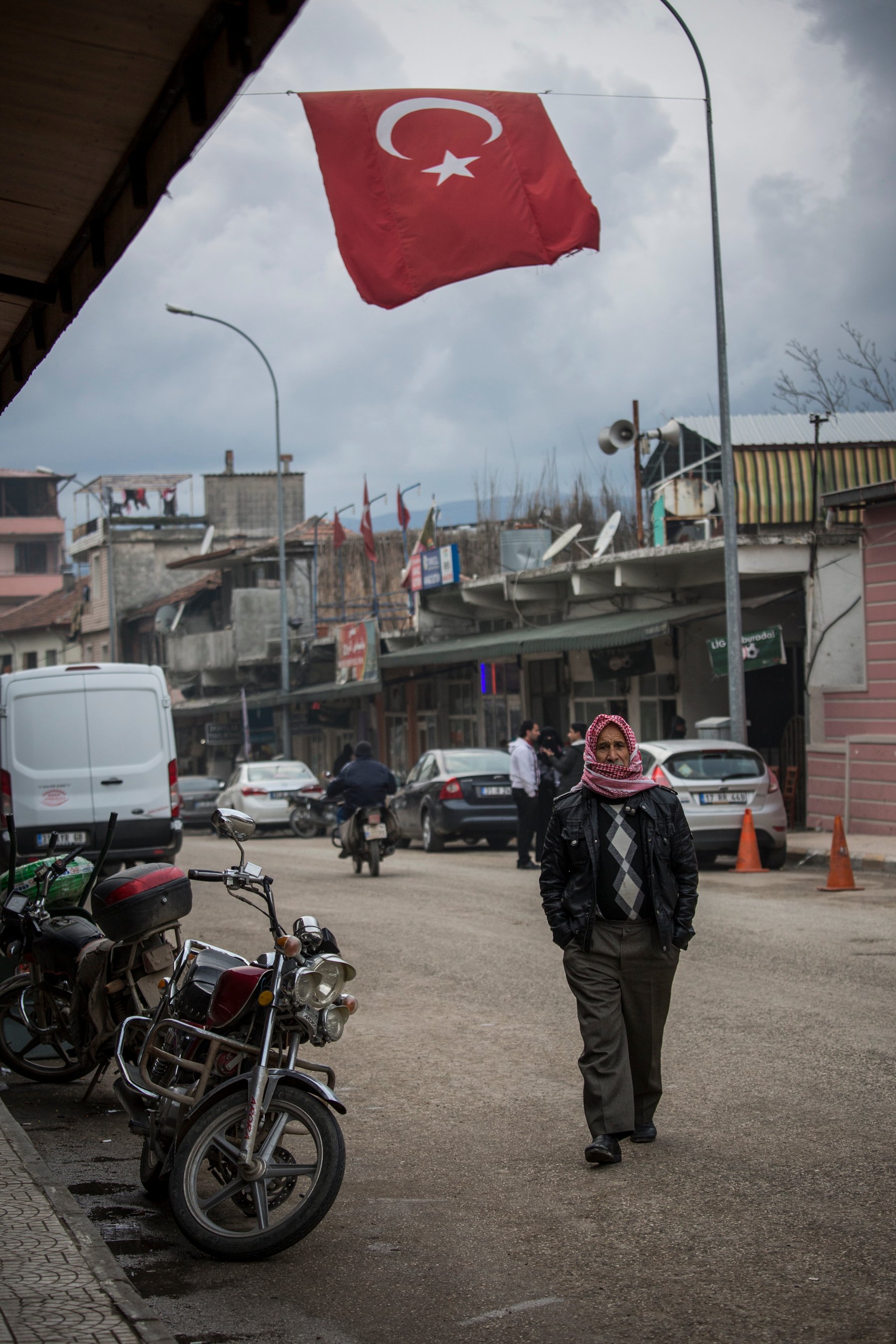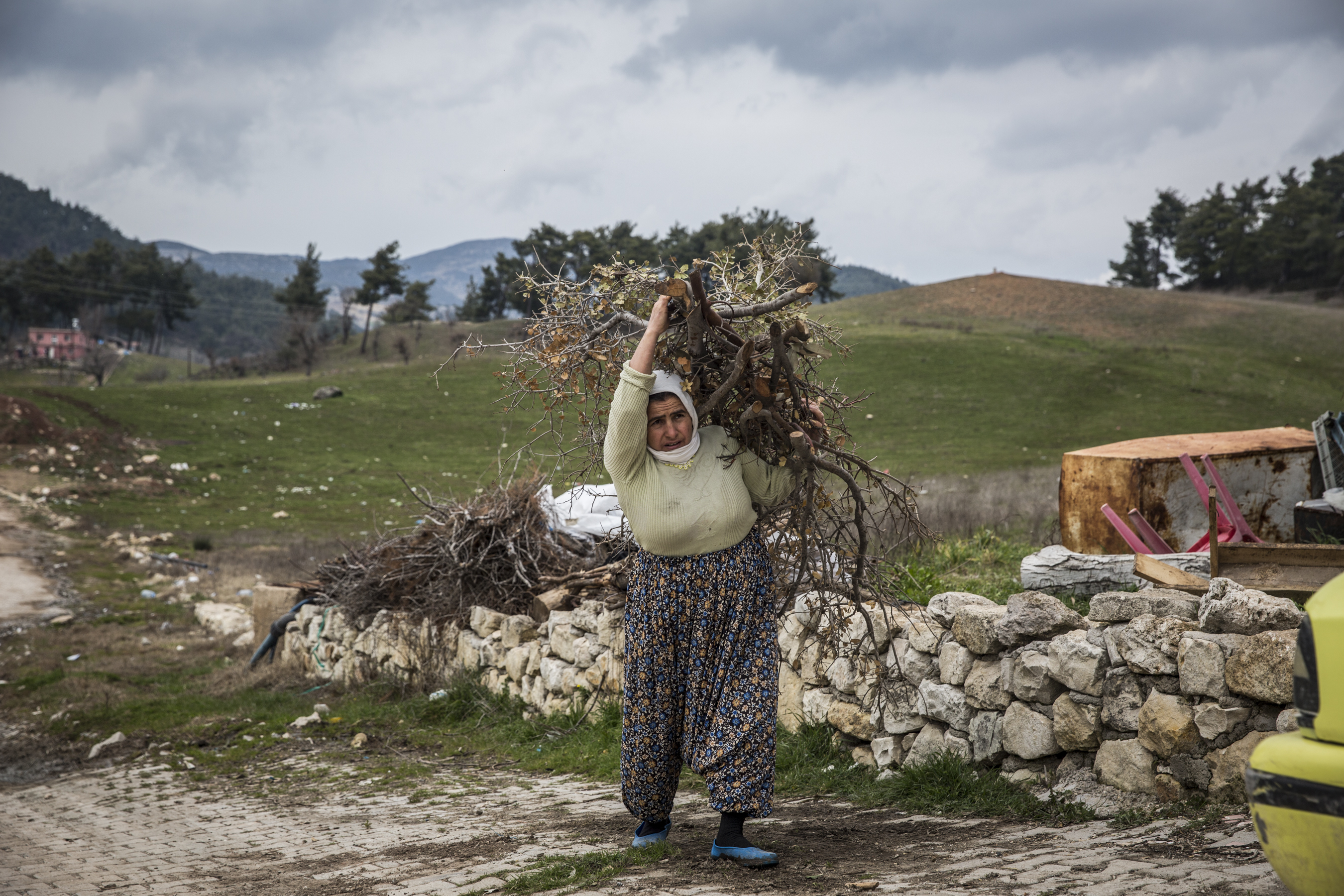 Few exit options
Turkey is a key waypoint for Syrians fleeing the five-year war in their home country, but in the last few months flight has become increasingly difficult.
At the start of January, Turkey began requiring visas for Syrians who wish to enter by air or sea. Prime Minister Ahmed Davutoglu has insisted that land borders are still open, saying earlier this month that Turkey "will meet the needs of our Syrian brothers as usual. We will take them in when necessary."
But the vast majority of those fleeing increased violence in Aleppo Province have been barred from crossing, and Amnesty International says among those at the border are civilians in need of urgent medical care.
In Latakia's northern countryside, dominated by Turkmen – a group of ethnic Turks who live in Syria, Iraq and Iran – it's a different story.
While Human Rights Watch's senior refugee researcher and advocate Gerry Simpson told IRIN that "all eight border crossings remain  [officially] closed," this has not been reflected on the ground near Yayladagi.
Backed by Russian airstrikes, forces loyal to Syrian President Bashar al-Assad have been making strong gains in the area, taking Latakia's last rebel stronghold, Rabia, in late January.
This forced many towards Yamadi Camp, near the border. But the bombardments spread towards the camp, and since then refugees have been flooding across the border. AFAD, Turkey's disaster agency, said more than 3,600 people fled into Turkey between January 29 and February 1 alone. They have been bussed across and registered with AFAD as they come. Aid has also come from the Turkish Red Crescent and International Humanitarian Relief Foundation (IHH), a Turkish NGO.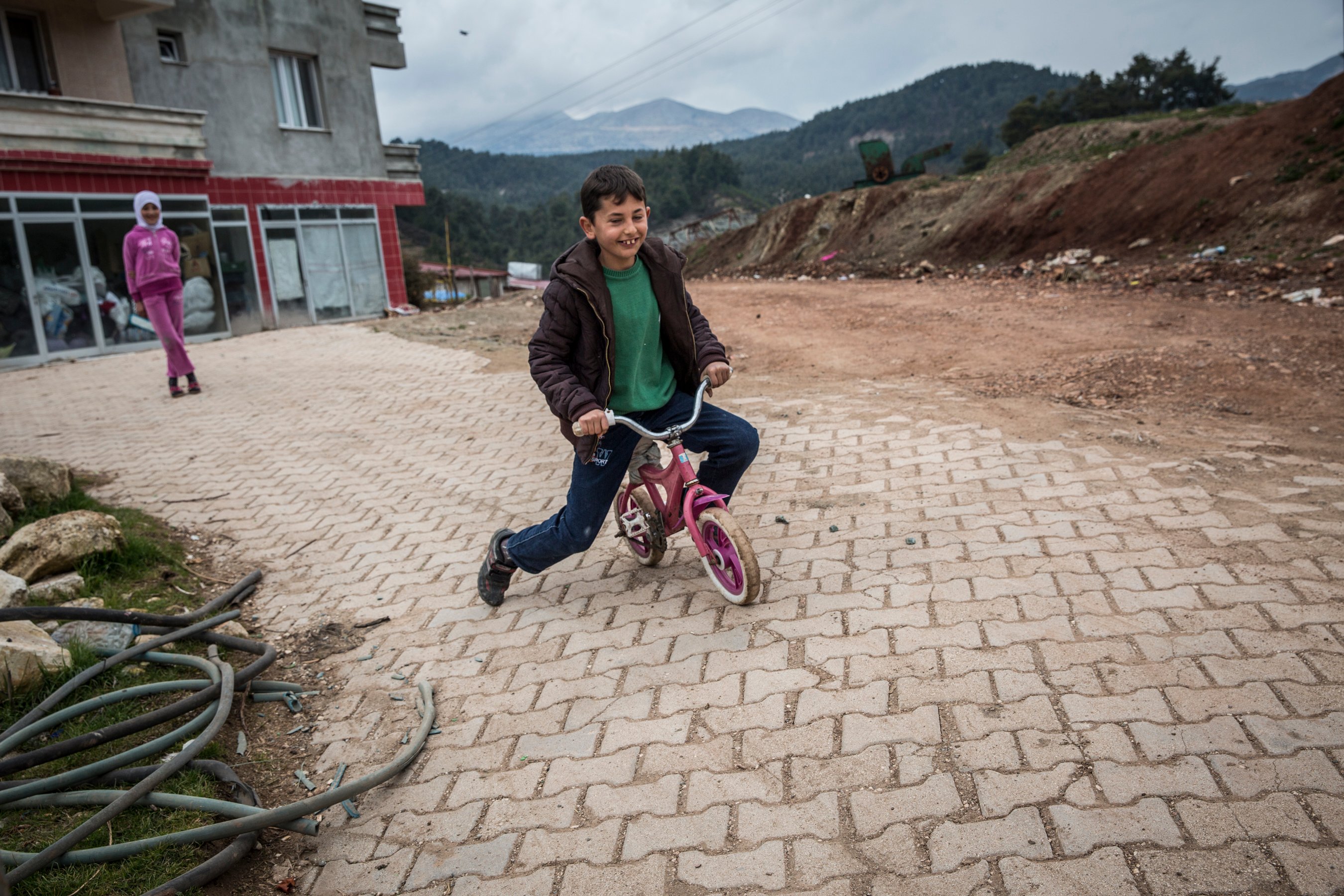 Suadeen Mulla, CEO of the Bayar Bojak Syrian Turkmen charity, estimates that 7,600 people crossed the border in the past four months, including 5,000 in one night when Yamadi was hit by an airstrike – IRIN could not independently confirm the hit or this number.
Others believe the number is higher, but frontier and internal checkpoints prevented most of those hoping to flee from other provinces – like Aleppo – from joining the exodus.
This opening isn't necessarily a purely humanitarian gesture from the Turkish government. As Russian bombardments increased in the areas where Turkmen live, the government has come under harsh criticism from extreme nationalist parties for not doing enough to help anti-Assad rebel Turkmen fighters or civilians, who are largely seen to oppose the regime.
And as it wages a war against the Kurdistan Workers Party (PKK) in the southeast, Turkey could hardly be seen to ignore the plight of its ethnic brethren.
See: Turkeys' hidden humanitarian crisis
Changing landscape
Even if the opening was meant for Turkmen, others have made their way through.
"Turkey could not discriminate between who they allowed in and who they did not," a source from the Norwegian Refugee Council told IRIN, estimating that two thirds of those who took advantage of the opening were Sunni Arabs.
This has complicated life in Yayladagi. Haj Bassam, a Turkmen who has lived in the town for several years, has a small business serving up hot, homemade flatbread. In Syria, he told IRIN, Turkmen occupied a low rung on the societal ladder.
"They would take Alawites first," he said, referring to Assad's politically dominant Shiite religious minority. "Even if they had degrees, [Turkmen] couldn't find jobs."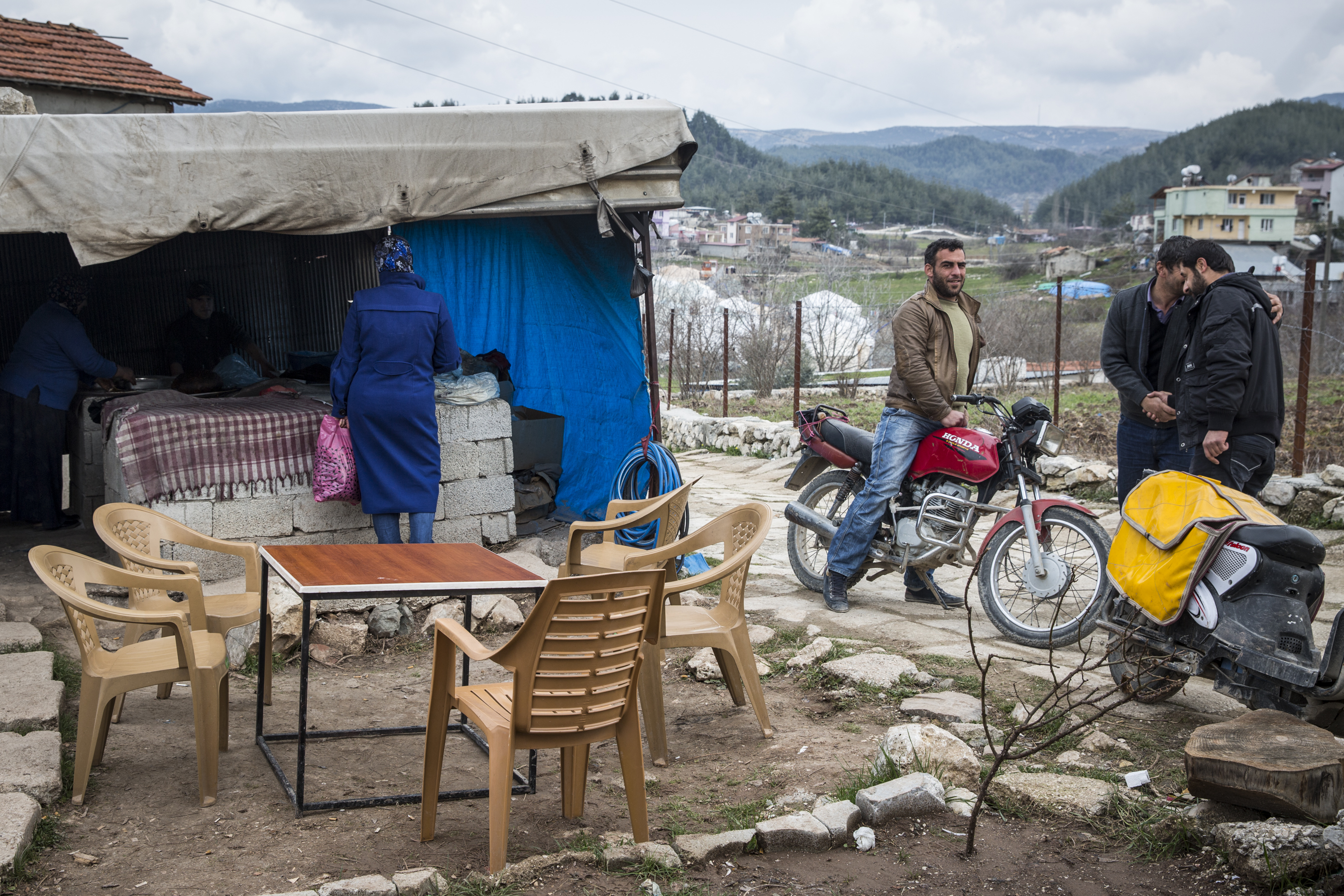 In Turkey, the tables are turned. The Turkmen have an obvious advantage in that they speak the local language, and Bassam said it's been relatively easy for his fellow Syrian Turkmen to settle into life across the border.
For Arab refugees, life is harder. Yayladagi's main refugee camp, also called Yayladagi, is known as the "Turkmen camp". AFAD says it has set up a new camp in the nearby village of Guvecci, but that also is just for the Turkmen.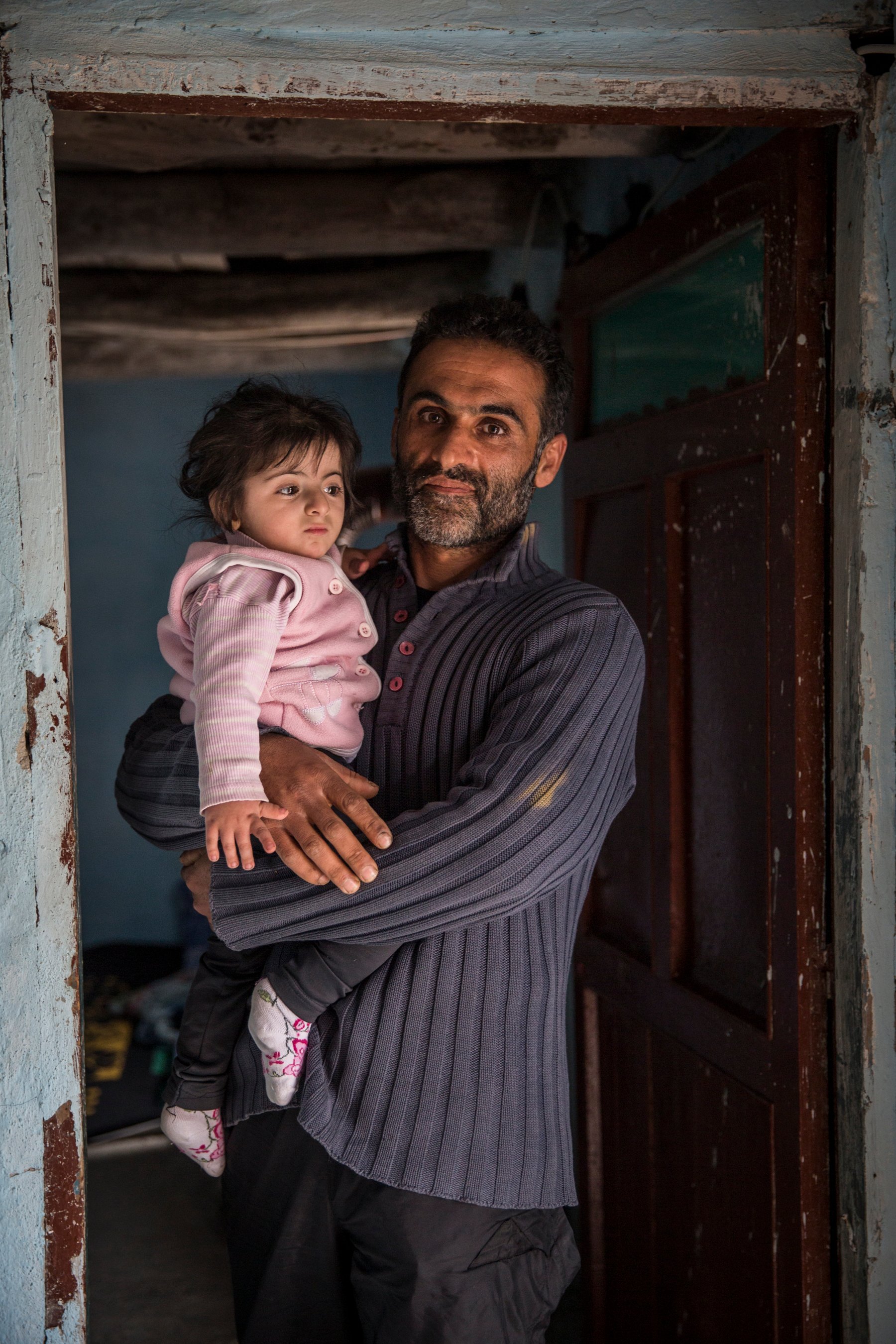 Hassan Amaya, a Sunni Arab who fled to Yayladagi, told IRIN he is "dreaming of going to a refugee camp." He was turned away at Yayladagi camp and told to travel 300 kilometres east to a camp in Suruc.
Having worked in a sugar factory in Syria, he is now living in a converted barn with his wife, two-year-old daughter, and another couple. Amaya, who pays 140 Turkish lira ($50) in rent each month and is unable to find work in Turkey, has had to return home to Syria to sell off his family's possessions.
The last time the family crossed from Syria to Turkey, they had to wait for six days while ethnic Turkmen crossed ahead of them, Amaya said.
Hard times
While the Turkmen may find integration easier in Turkey, life hasn't been easy for anyone.
IRIN encountered one Turkmen family waiting outside Yayladagi camp that had crossed the border a few days earlier.
They had been lodging with family but were told their relatives could no longer afford to keep them on.
"They helped us get into Turkey. Then they left us on the street," the one male relative said.
Mahmoud Bitar, a Syrian humanitarian worker who helped out at the border, told IRIN that the escape route was now shuttered because fighting near the border made it too dangerous to operate.
All the affected areas [in northern Latakia] are empty anyway," he said, adding that all those displaced by the fighting had already made their way into Turkey.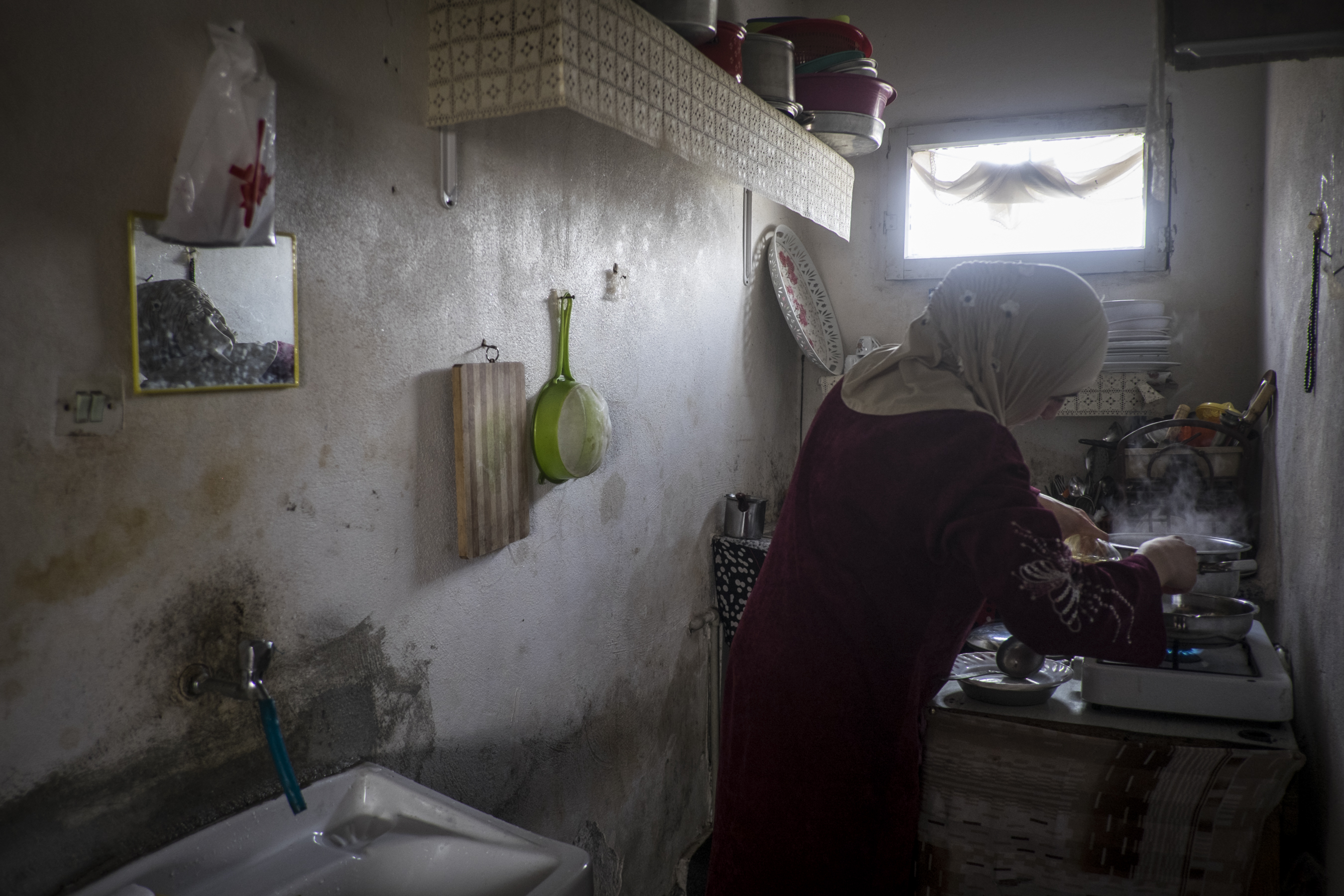 But Amina Abuzenep, a 66-year-old Sunni Arab grandmother who is staying in a dingy basement, begged to differ and was still concerned about family members who hadn't made it out.
"I have three daughters back in Latakia," she told IRIN.
as/ag