It is just after midnight when they arrive at the registration centre in Dimitrovgrad on Serbia's eastern border with Bulgaria.
The 17 Afghan men are all exhausted after a seven-hour walk over the mountain that forms the border between Bulgaria and Serbia. Their faces, hands, and arms are covered in scratches and their eyes are bloodshot from fatigue.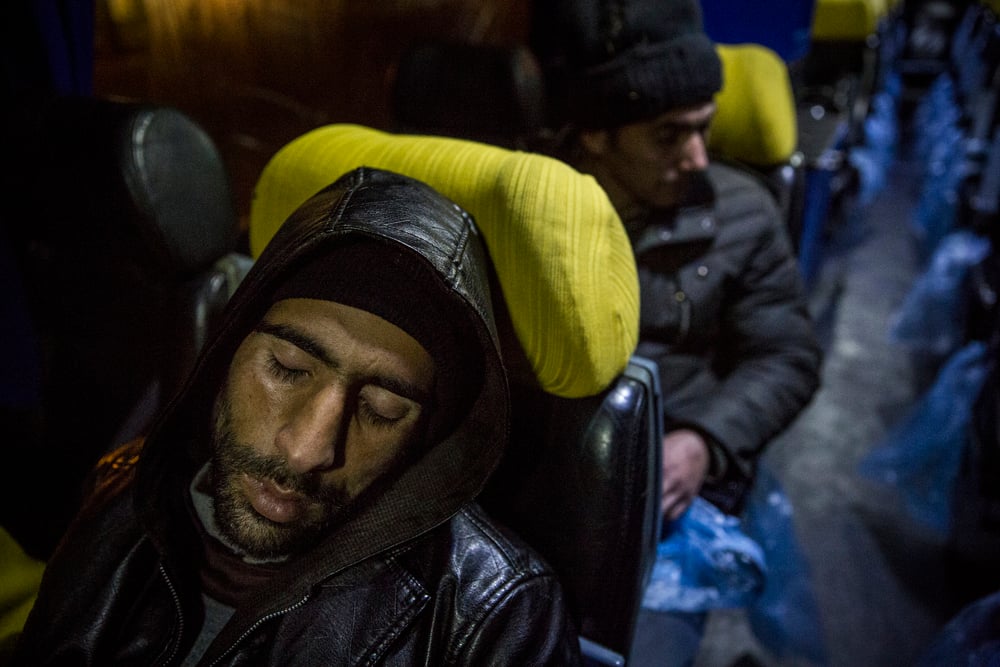 The migrants and refugees arriving in Dimitrovgrad have all opted for the land route through Turkey and Bulgaria rather than the more expensive route by boat to Greece. It is a route that is likely to become increasingly used as non-Syrian, Afghan and Iraqi migrants arebarred from proceeding into Macedonia from Greece. But as the Turkish and Bulgarian border police step up controls, and numerous reports of police brutality emerge, it is an option that comes with its own risks.
"There are only dangerous ways to get here," says Shafiullah Muzaffar, a 23-year-old electrical engineer from Afghanistan's Wardak Province, near Kabul.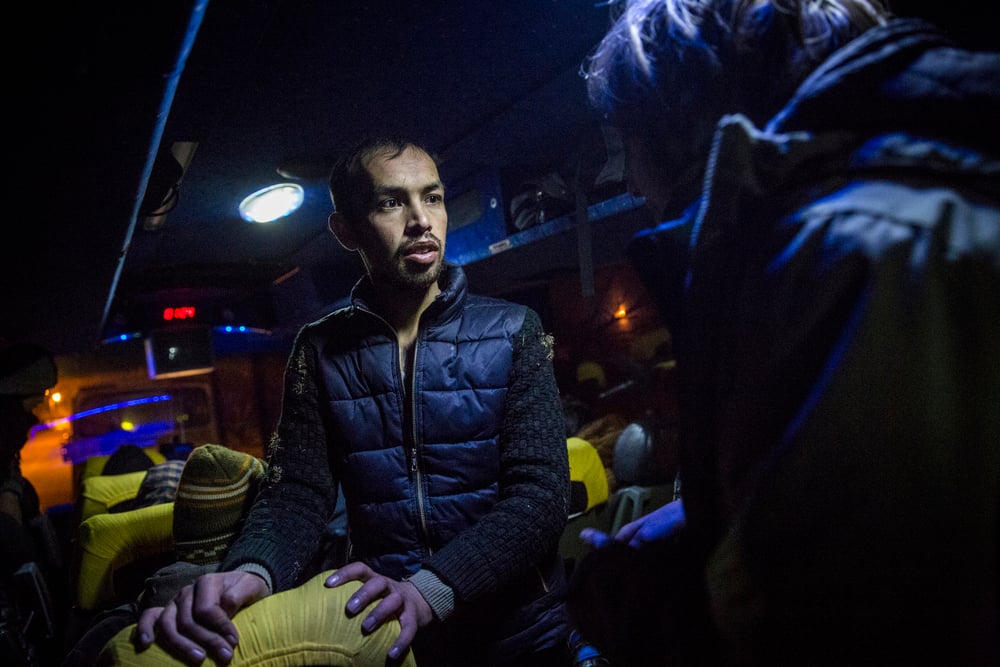 He paid smugglers $8,000 to get him from Afghanistan to Serbia after the Taliban began threatening his family because of his work for a foreign company. But he and his group were arrested by the Bulgarian police and spent almost a week in detention before being transferred to the refugee reception centre in Sofia, Bulgaria's capital. 

"Some of the police officers treated us like animals, but a few were okay," he tells IRIN. 
Nineteen-year-old Hamsa Stanikzai, also from Afghanistan, managed to enter Bulgaria only on his third attempt. The first two times he was captured by Bulgarian border police and sent back to Turkey. He describes how the Bulgarian police fired warning shots and unleashed dogs on him and his group. After being caught, they were beaten with tree branches, then told to take off their jackets, belts and pants. Stanikzai shows how they cut open the seams of his jacket to find the money he had hidden there. 
"They took €300, all the money I had left, and my cell phone," he says.
Several human rights organisations, including Amnesty International and the Belgrade Centre for Human Rights, have reported on recent testimony from migrants and refugees telling of beatings, extortion and arbitrary detention by the Bulgarian police. Ali Razeghi, a volunteer who works inside the registration centre in Dimitrovgrad, says he has also heard many stories similar to Stanikzai's.
In a container being run as a medical clinic by the Women and Health Alliance International (WAHA), general practitioner Misa Taskov says he has been treating bruises and dog bites but cannot confirm who was responsible for these injuries. Primarily, he treats the refugees for injuries sustained as a result of hiking through the forest, like sprained ankles and lacerations, as well as colds, fever and diarrhoea.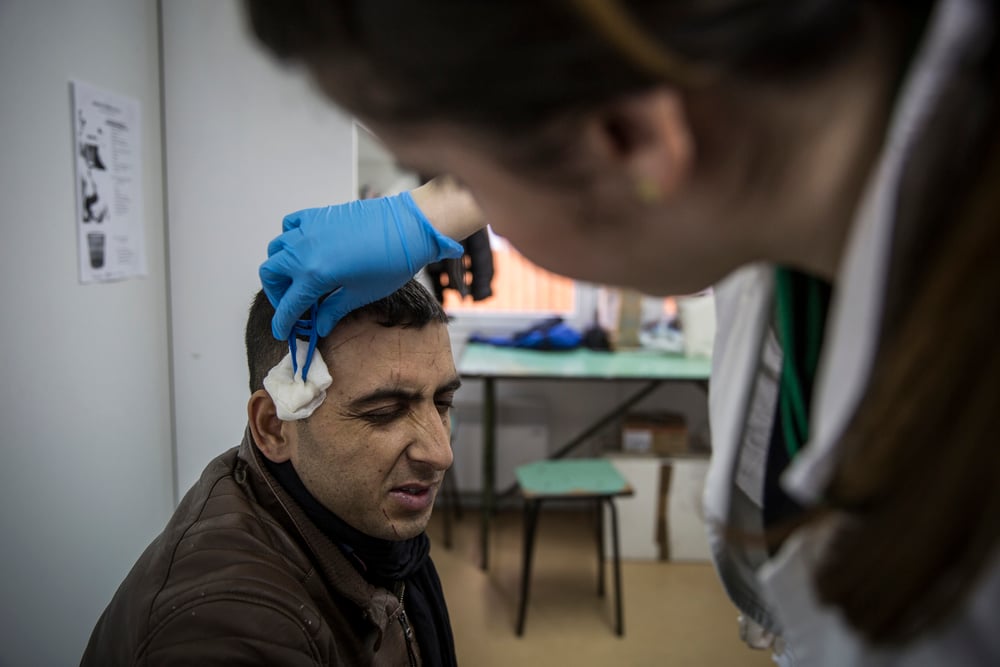 "What they mostly need is to be warm and get some rest," says nurse Ana Andonov.
It is a few degrees below zero, a bone-chilling cold, but Muzaffar is wearing trainers without socks. Refugees have been arriving mostly during the night for the last couple of weeks, but the organisations operating in the registration centre-come-transit camp, such as the Red Cross and WAHA, continue to keep office hours. Only a group of German volunteers work through the night, giving out bags with bread, canned tuna and water. Since they don't have permission to work inside the camp, they hand out socks, clothing and footwear from a van parked around the corner.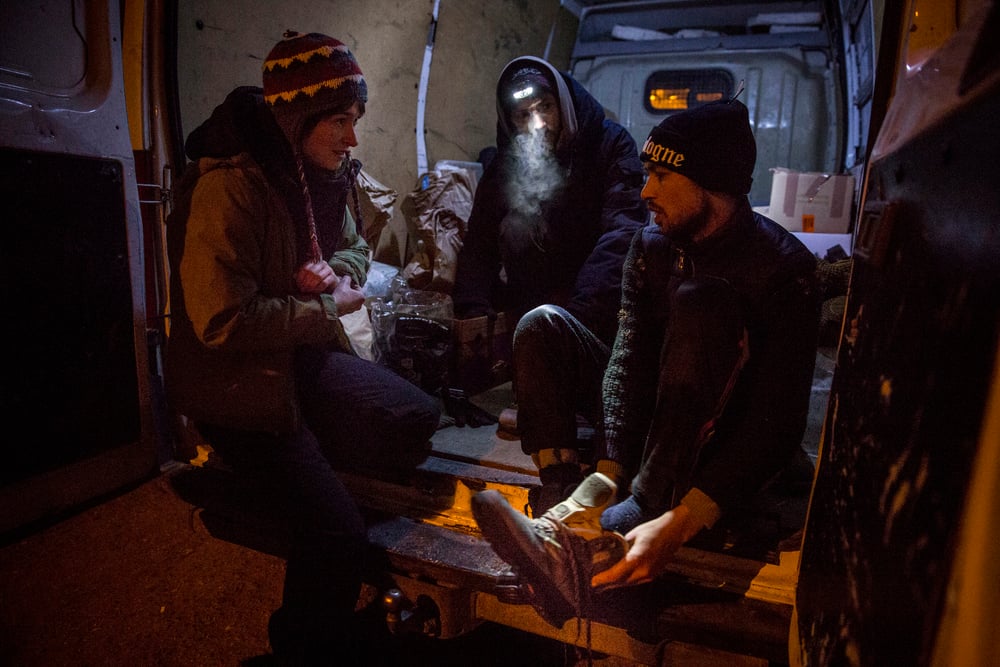 Serbian police take the migrants' fingerprints, photographs, and personal details and then give them a document that grants them the right to stay in Serbia for 72 hours before seeking asylum. But none have plans to stay. They all say they will head for Serbia's border with Croatia and then continue north to Austria, Germany or Sweden. 
Taxi drivers charge as much as 500 euros to take a car-load of refugees from villages near the Bulgarian border to Belgrade or the Croatian border.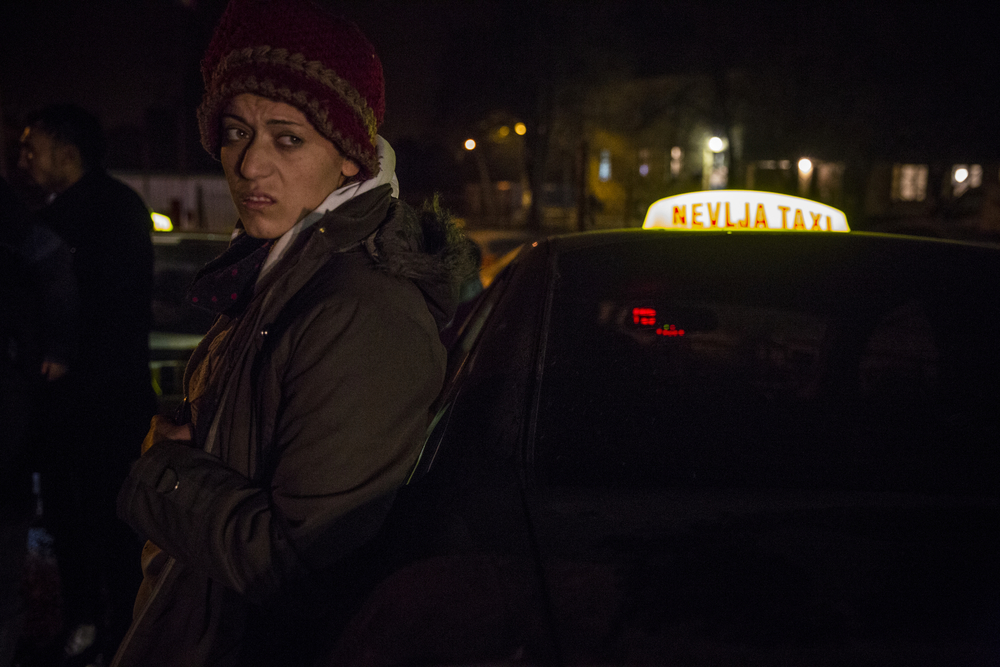 For those who cannot afford this price, there are buses that leave from the registration centre and charge 30 euros for the journey to Belgrade, still twice the price of regular bus and train services to the capital. Drivers are instructed to wait for the buses to fill up before departing. As a result, the group of Afghan men who had arrived at the registration centre after midnight was still waiting for their bus to depart 14 hours later.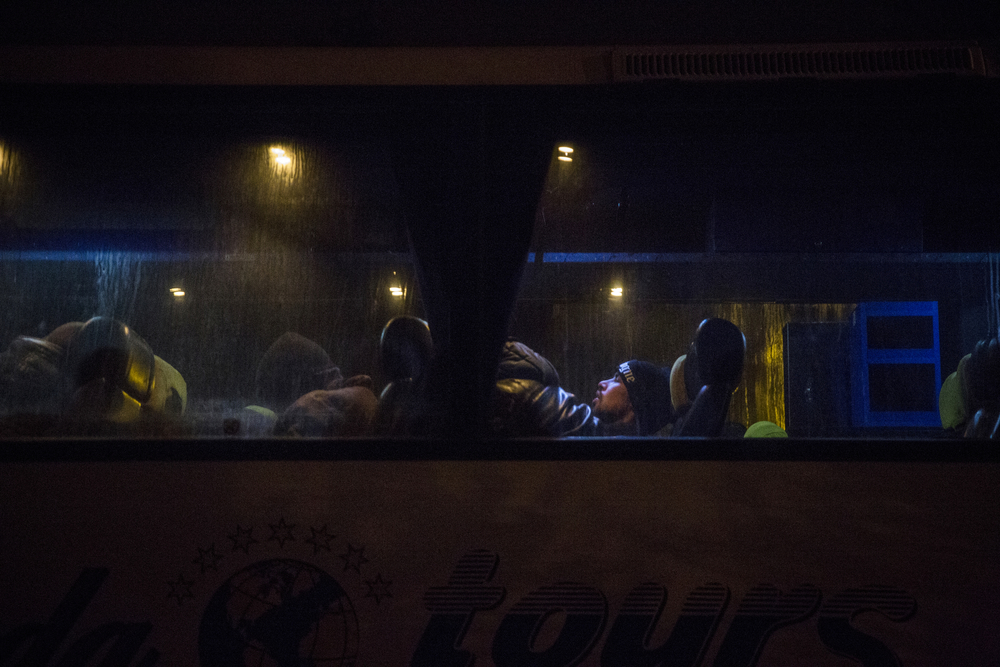 The next morning, we follow the path back through the forest, which refugees refer to as "the jungle" and where they often sleep in the open during their journey on foot from Bulgaria. Aleksandar Nackov, an outreach worker with Save the Children, brings us to his parents' small farmhouse just a kilometre from the border – the first building that many refugees encounter when they cross into Serbia. Nackov's father, Ljubomir, says they often tell him about beatings they have received at the hands of the Bulgarian police.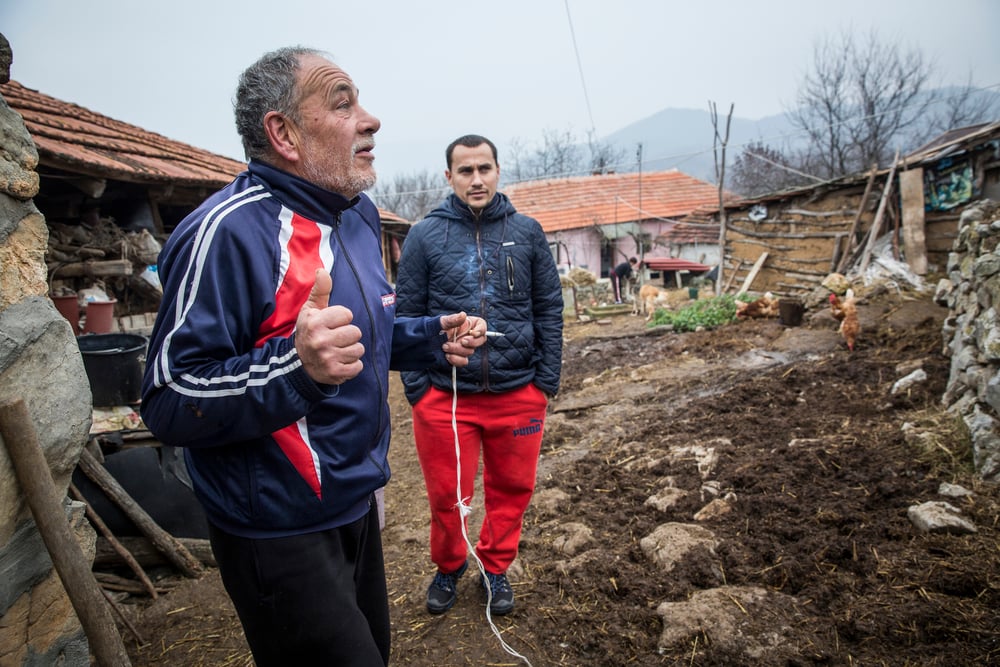 The Serbian border police sometimes patrol the area, but they rarely arrest anyone, according to Aleksandar Nackov. "Mostly they patrol from my parents' living room, drinking coffee," he says.
The muddy dirt road up the mountain is lined with clothing, torn documents, diapers and food wrappers. There are also discarded ID documents that once belonged to Pakistanis and Iranians – nationalities with little chance of gaining asylum in the EU.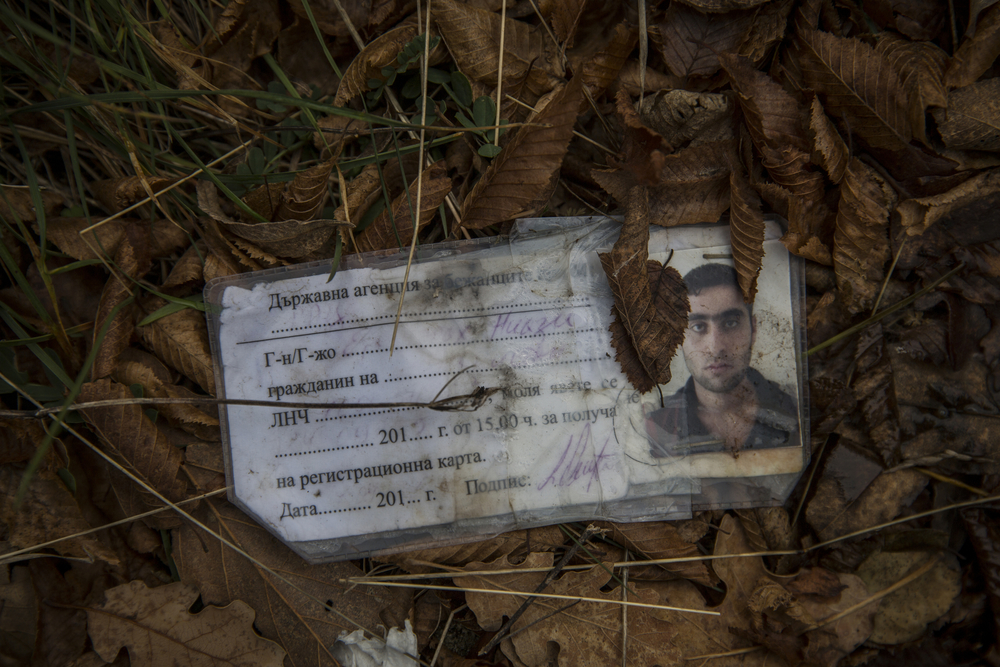 The border is marked by no more than a white, pyramid-shaped rock. On one side it says "RB" for the Republic of Bulgaria, on the other "RS" for Serbia.