Struggling to find work and receiving little aid, many of Lebanon's 1.1 million Syrian refugees are barely getting by. An estimated 90 percent are in debt and nearly all have to make sacrifices.
Some 603,000 refugees in Lebanon receive $21 in electronic vouchers each month from the World Food Programme. No more than five members of a family are eligible for this payment, which was temporarily reduced in July from $30 to $13.50 a month thanks to funding shortages.
Other aid organisations provide limited cash assistance. The UN's refugee agency, UNHCR, gives the 17,561 "most severely vulnerable refugees" $175 per month. Palestinian refugees from Syria also receive some help from UNRWA, the UN's agency for Palestine refugees. Various other groups provide other kinds of support, but it amounts to very little.
Future WFP assistance in Lebanon is not a sure thing beyond the end of this year. Dina al-Kassaby, WFP spokeswoman for Lebanon, told IRIN that "without predictable funding, WFP may not be able to provide regular food assistance to the most vulnerable Syrian refugees beyond the next two months."
Here's how six families make do: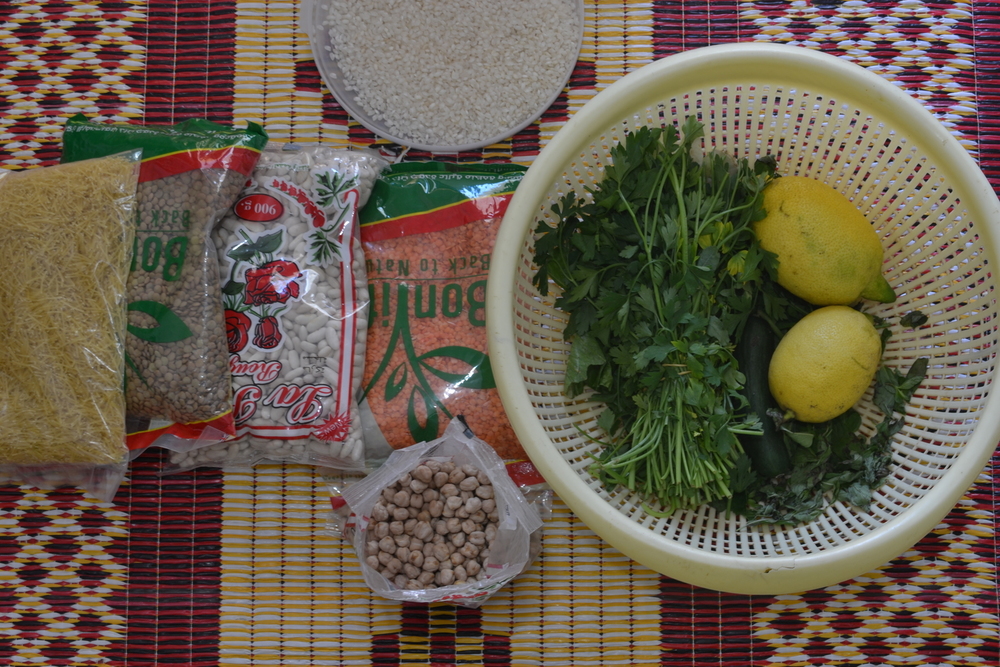 Abdul Hamid
From: Idlib
Residence in Lebanon: Ansarieh, Tyre District
Family size: 11
Monthly aid: $105
Family income: $350 on a good month
Expenses: $650
There are three men in the family, so we were lucky. But, because of my heart condition, I can't work, and my son-in-law... broke his leg, so he can't work. There is one person left to support the family. My son works in construction, for around $30 to $35 a day. But the work is never steady and at most he might work 10 days in a month. We expect to make less in the winter because there isn't much construction going on. There really is no way to cover our expenses. We have no choice but to go into debt. I have a big family; there are many mouths to feed. Our food budget alone every month is $100-$150. So we are in debt to the grocer. My wife buys grains, because they last, and vegetables, because they are cheap and she says they are healthy. She uses eggplant and potatoes for dishes that would normally have meat. I haven't tasted meat in years. But the butcher, he's a nice man, he gives us the bones for free. So my wife makes a big stew with tomatoes that lasts us at least four days.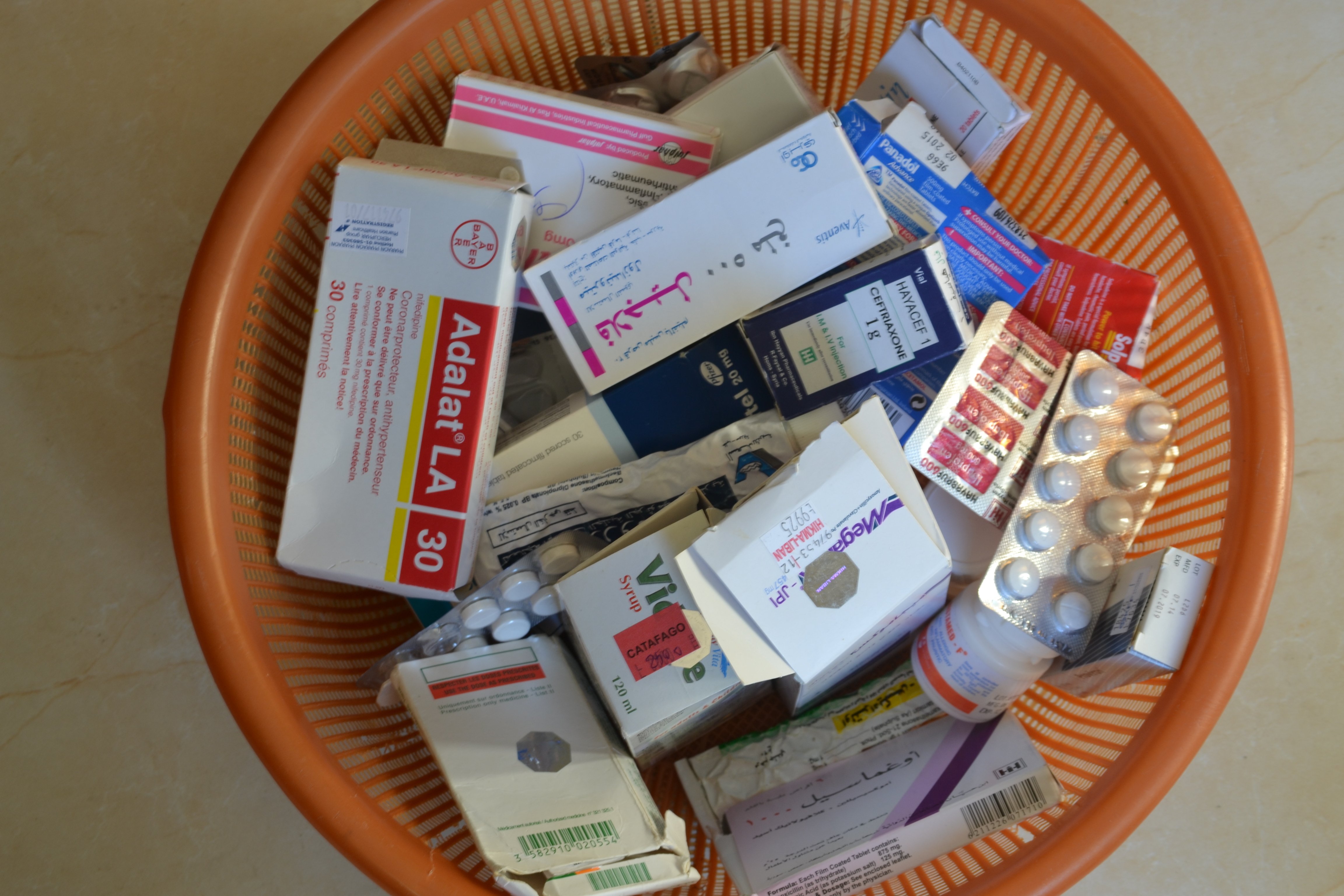 Samira
From: Idlib
Residence in Lebanon: Ansarieh, Tyre District
Family size: 7
Monthly aid: $105
Family income: $250
Expenses: $500
Everyone in the family has high blood pressure, and we need medicine all the time. But it's not covered by the UN and I've tried to find organisations that can help us, but I don't know where to go. I have a $3,000 debt with the pharmacist. It's a terrible feeling: the feeling you owe someone for something so important for your survival. My sister Akram has a disability, but we can't afford a wheelchair for her, so she has no choice but to crawl on her hands. We don't make difficult decisions with our money, we make difficult sacrifices... I can't tell you if we've found ways to make our money last. We're just in debt, like everyone. Lebanon is so expensive. When we got here we had some savings, very little.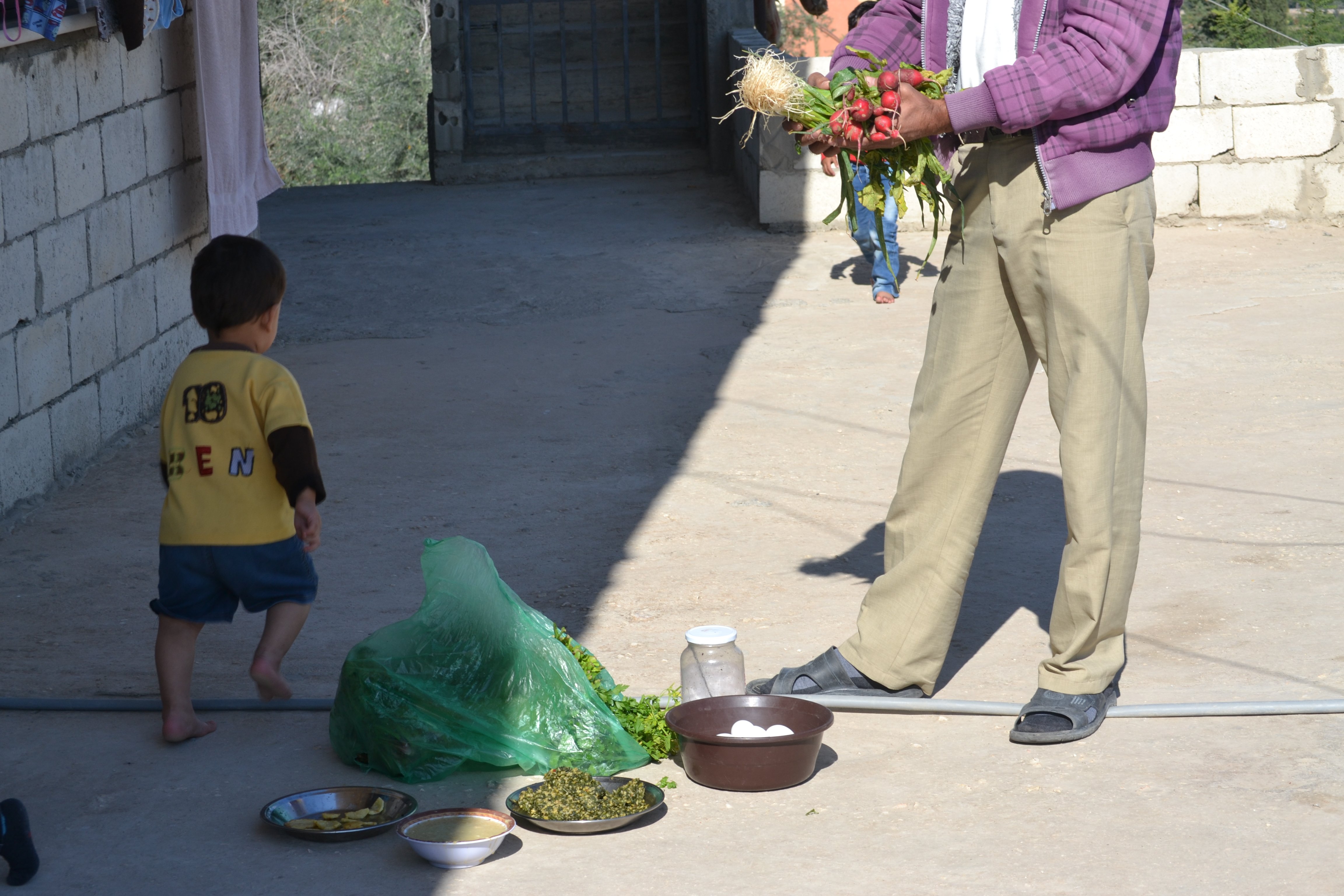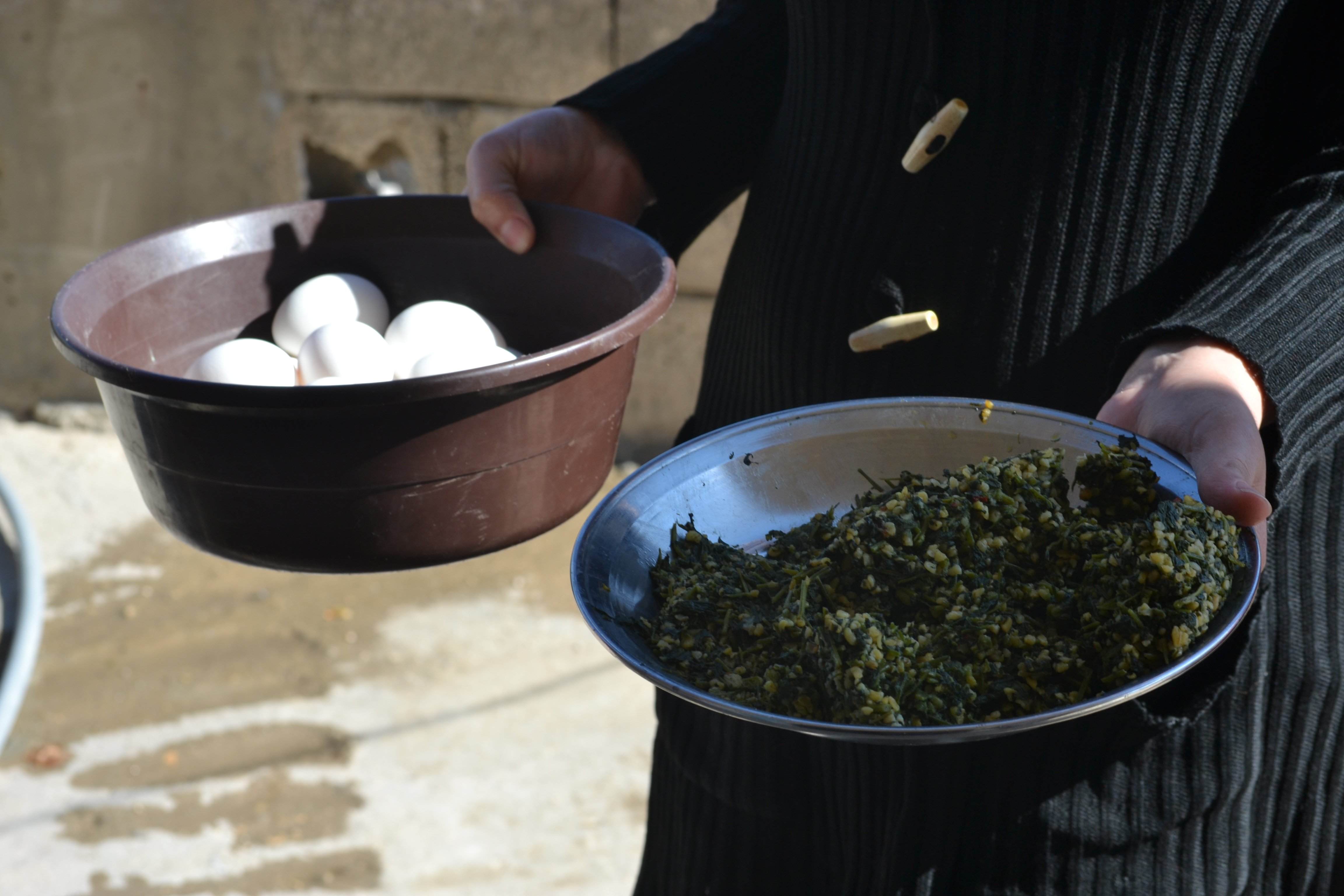 Matar
From: Aleppo
Residence in Lebanon: Bisserieh, Sidon District
Family size: 5
Monthly aid: $105
Monthly family income: $250
Expenses: $300
The trick is to make things last. We buy lots of vegetables, and grains. My wife makes a big vegetable burghul dish. It's delicious. We eat it almost every day. It lasts for almost a week. Every week we make a grocery list: green vegetables, eggplant, potatoes, rice, burghul, lentils, za'atar, oil, garlic and onions. In a month, that will cost us around $150. Apart from that, we pay the monthly utility fees: $50. Our landlord has agreed to let an aid organisation subsidise our rent for the year, but after next year we will have to pay $300 a month, and I don't know how we are going to make that work. You see, I'm always thinking about money. I count the eggs, think about how much they are costing us. Before I buy a pack of cigarettes, I have to think about it. Thank god no one in the family is sick. I dread the winter because our room gets so cold, and buying a heater is, again, expensive. I don't know. I don't know how we're going to make it work.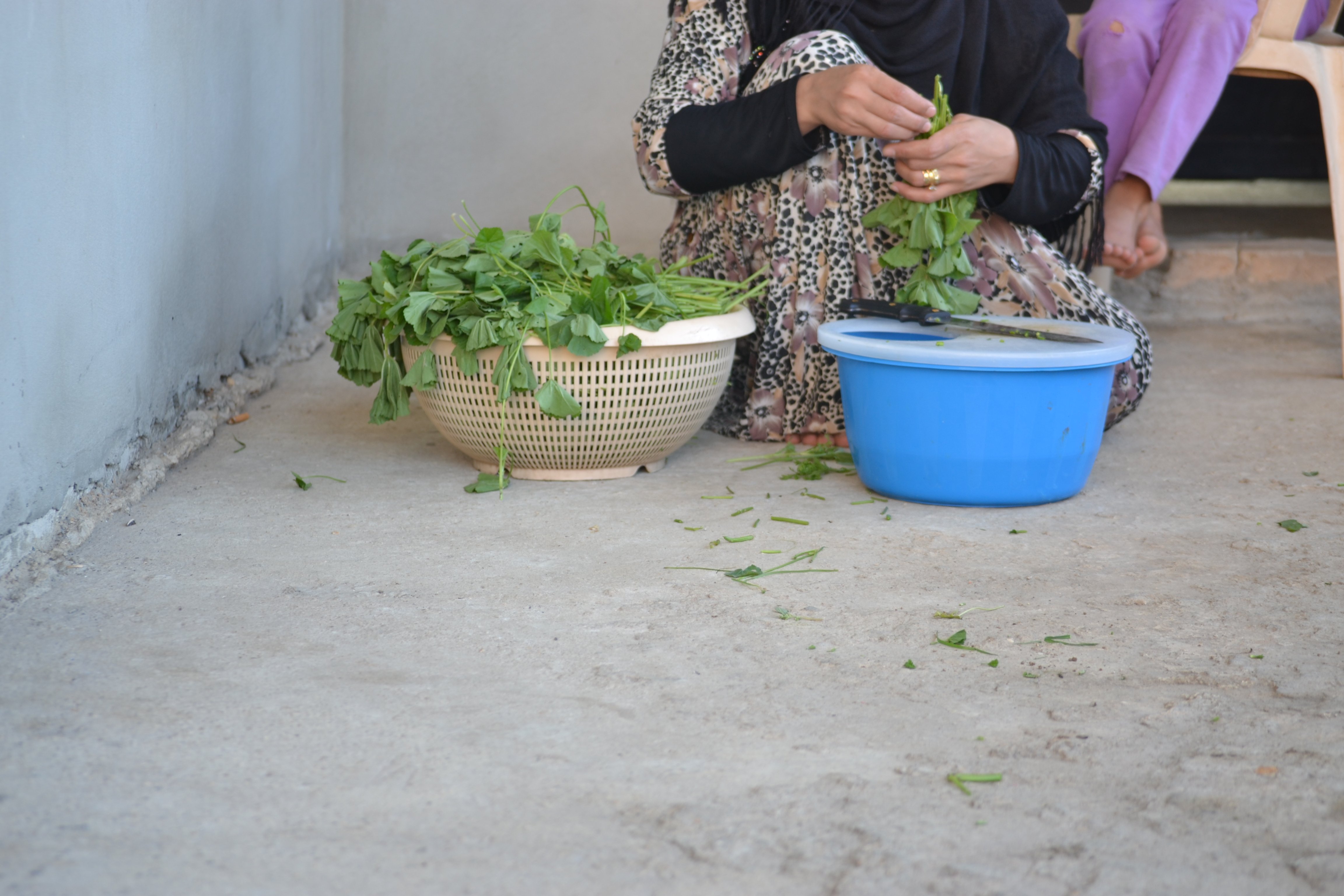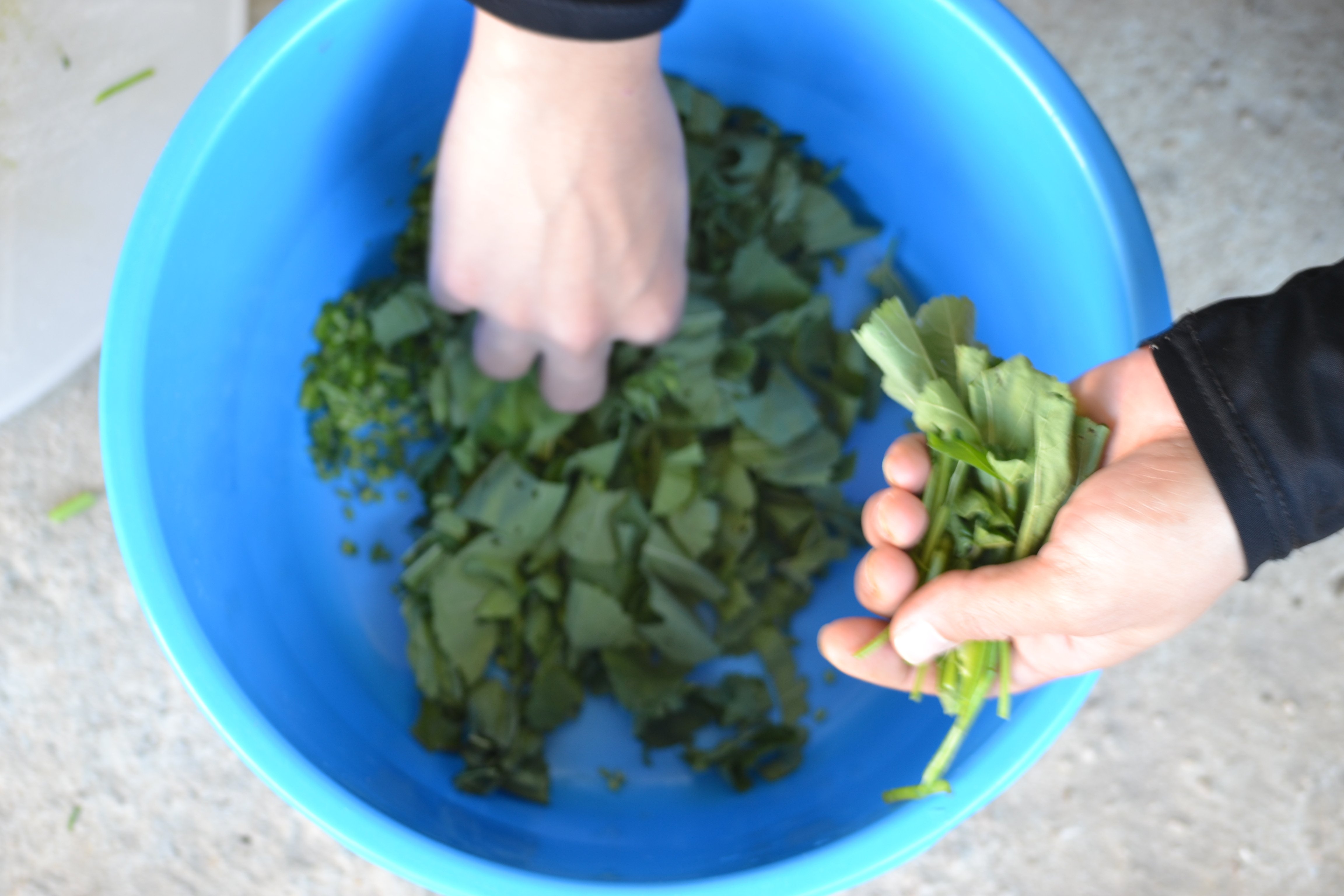 Bayan
From: Homs
Residence in Lebanon: Bisserieh, Sidon District
Family size: 3
Monthly aid: $63
Family income: $0
Expenses: $200
My husband disappeared in Syria three years ago. He left and never came back. So when I fled our home I left with Abu Shadi, my husband's brother, and their family. They take care of me and my two little children, and all our expenses. The men in the family work in construction. And I help where I can. We buy vegetables, mostly. I found these growing under a tree. It's a wild plant that we can use for cooking. The best part is that it's free.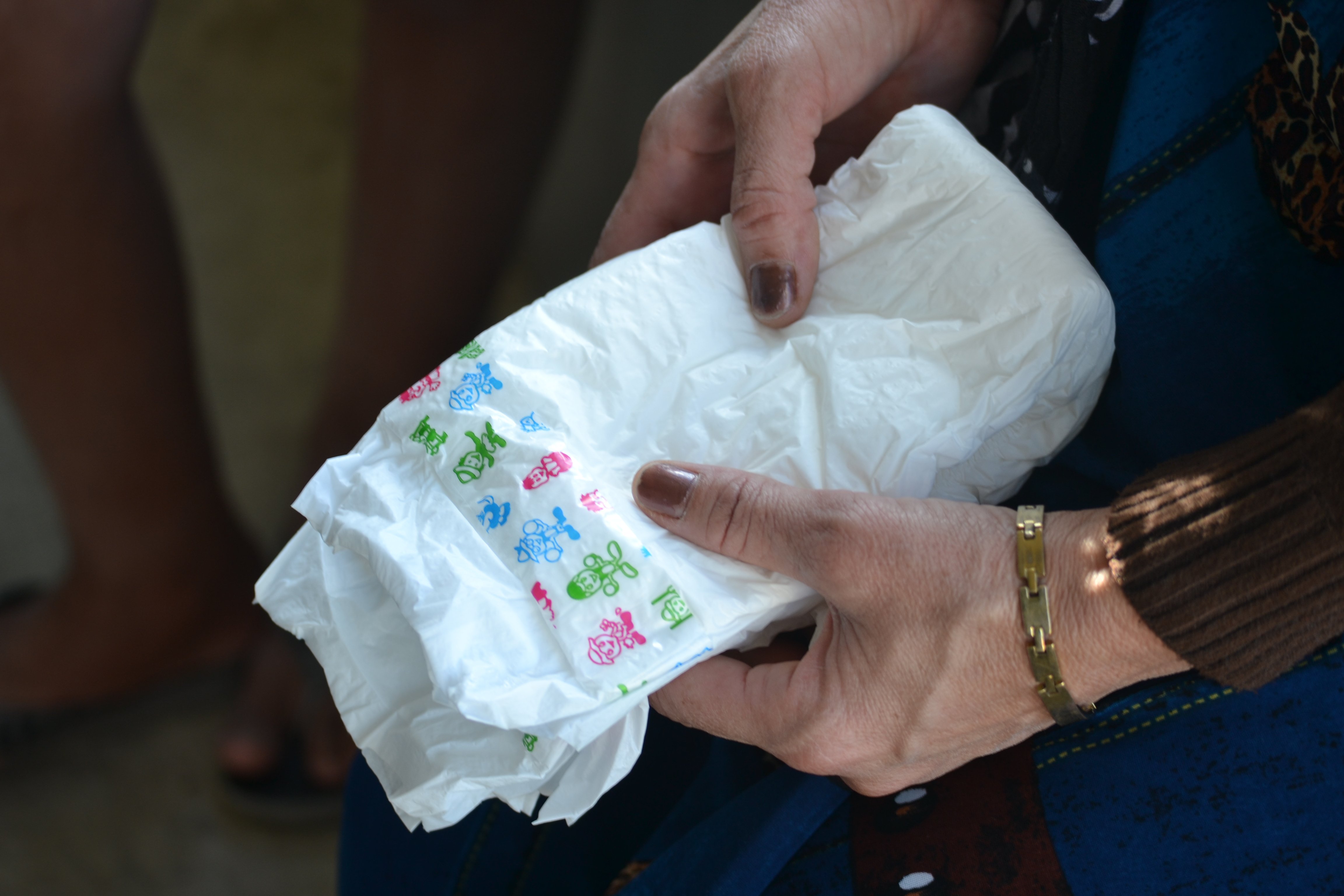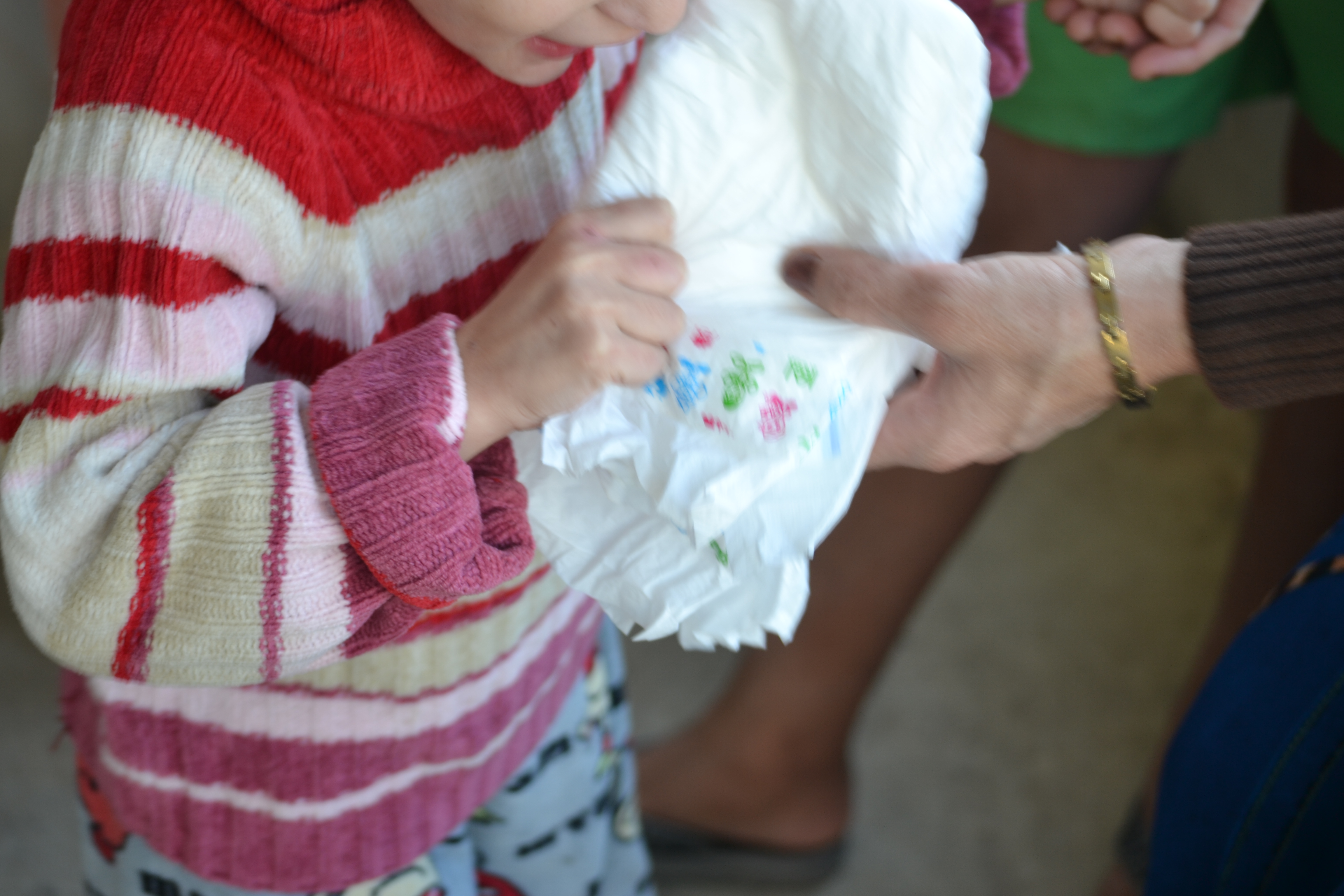 Fawzia
From: Hama
Residence in Lebanon: Bisserieh, Sidon District
Family size: 5
Monthly aid: $105
Family income: $300
Expenses: $500
I have to buy diapers for my eight-year old daughter. She has a disability. I think the doctor said it was [caused] by meningitis. We can't afford the medicine or treatment it would take to treat her. She has tantrums, and she always wants me by her side... When we make the budget, I have to include her diapers. I get 15 disposable diapers for LL 20,000 ($13). Apart from the utilities and food, [the diapers] are one of our major expenses.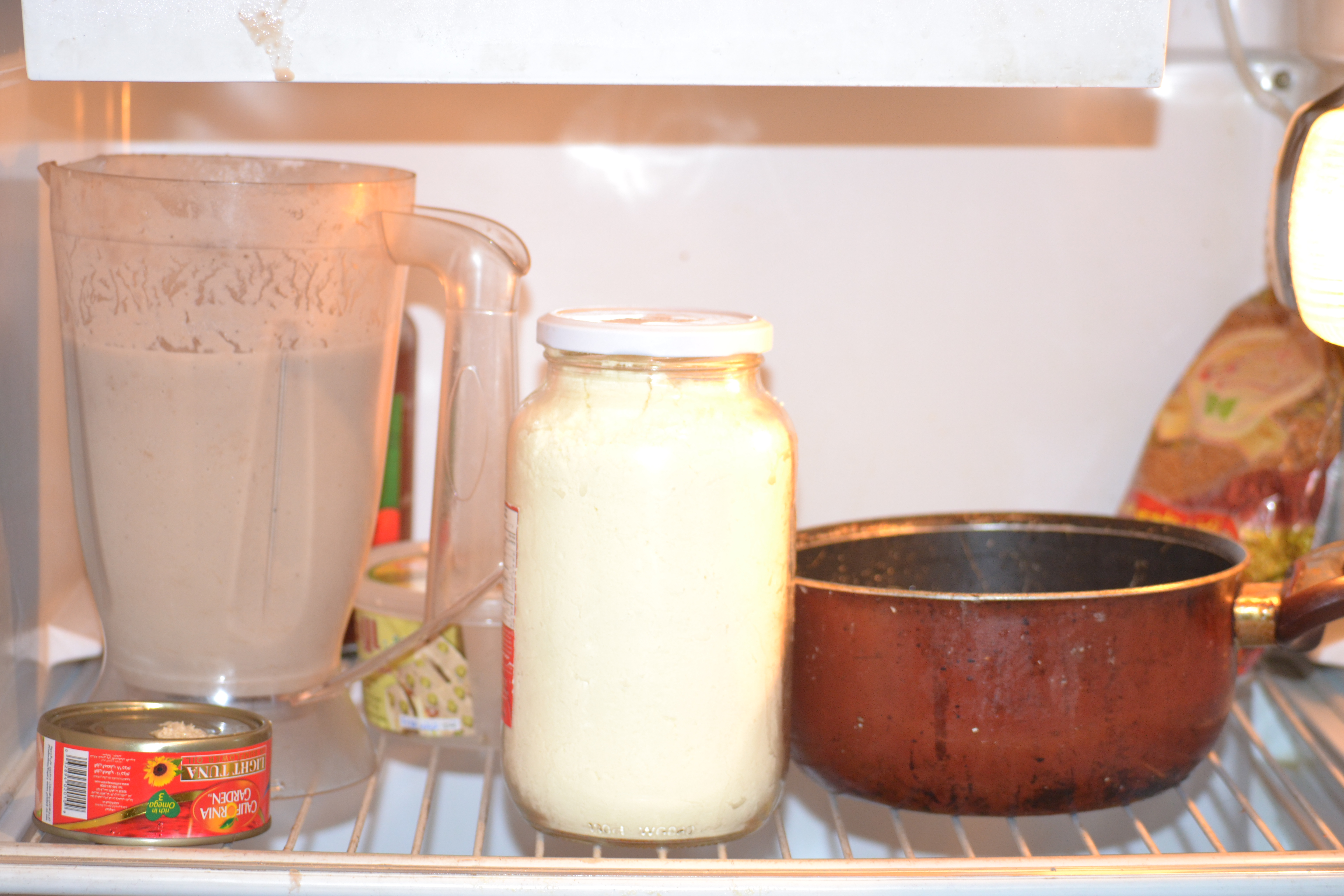 Najwa
From: Yarmouk
Family size: 5
Residence in Lebanon: Shatila refugee camp, Beirut suburbs
Monthly aid: $130
Family income: $500
Expenses: $600
Every month, we make a plan. The plan is very important. I'm a lot luckier than most Palestinians from Syria in this camp, I'm better off because I have a job, and I can provide for my three girls. So, on the first of the month I pay $300 for rent, then $35 for utilities. That's half the money gone already. Then I have to pay $200 for our loans. You see, my husband is in Germany. We got a Lebanese man to take out a $5,000 loan for us, and while we wait for my husband's asylum request, the Lebanese man we borrowed from comes once every month to collect his installment, which I have to pay. I still need assistance from UNRWA, even though I'm working. Whatever is left over, I use for food. If my daughter gets sick, it will be a disaster. Healthcare in this country is so expensive. We never buy clothes. The last time I bought my daughters clothing was two... [years] ago, but they never complain. My children are wonderful. They are the best in the world... Oh and my cigarettes, I have to buy cigarettes.