A few weeks ago, I was forced to leave my hometown in Colombia's northeastern region of Catatumbo, near the Venezuelan border.
FARC (Revolutionary Armed Forces of Colombia) dissidents calling themselves the 33rd Front came for me at the motorcycle repair shop I own. Such armed groups control the area where I live. Residents have to do what they're told or face the consequences. They ordered me to join their armed group.
I am an electronics expert. They would have wanted me to help them assemble explosives. I don't want to belong to any of those armed groups, so I told my brother, who was with me, that we must leave.
People were being attacked in the area that day by armed groups. I had no option but to grab a few belongings, my passport, whatever money I had, and flee that night. I said goodbye to my wife and four children – a family member said they would look after my property. 
In Catatumbo, there's a lot of fighting because of drug-trafficking. Three armed groups – the FARC dissidents, the ELN (the National Liberation Army), and the EPL (the Popular Liberation Army) – fight each other for control of the production and profits.
They also fight state forces, setting off bombs, while killing innocent people. Those who suffer the most are residents. When the armed groups want more men, they often recruit from within the civilian population on either side of the nearby border – in both Colombia and Venezuela.
Since we fled, many things have been hard to endure in the countries we've passed through, including xenophobia, the shortage of money, walking long distances due to the lack of affordable transport, and mistreatment by government officials.
Officials here in the northern Chilean town of Iquique never take the opportunity to ask us why we left our country. We are treated as if it were the worst thing in the world to have fled, in spite of whatever reasons may have led us to seek a new life.
I fled with a lot of fear, and yet I was treated very badly. Now I'm afraid the officials will catch me and deport me back to my country.
A cold welcome
I reached Chile in mid-February, after starting the walk across the border from Bolivia at three in the morning. I entered informally because the borders (at the time) were closed, and there are no legal entry points.
The cold in the border area was extreme. A few days ago, a migrant died of hypothermia there. Other migrants also had difficulty on the mountain paths: mothers carrying babies and young children exposed to the cold, walking for hours.
Once we had made it across to the Chilean side of the border, we couldn't find anyone to transport us – drivers were worried about being detained by the authorities. Some drivers who did stop asked us for sums we would never have, up to 100,000 Chilean pesos ($125).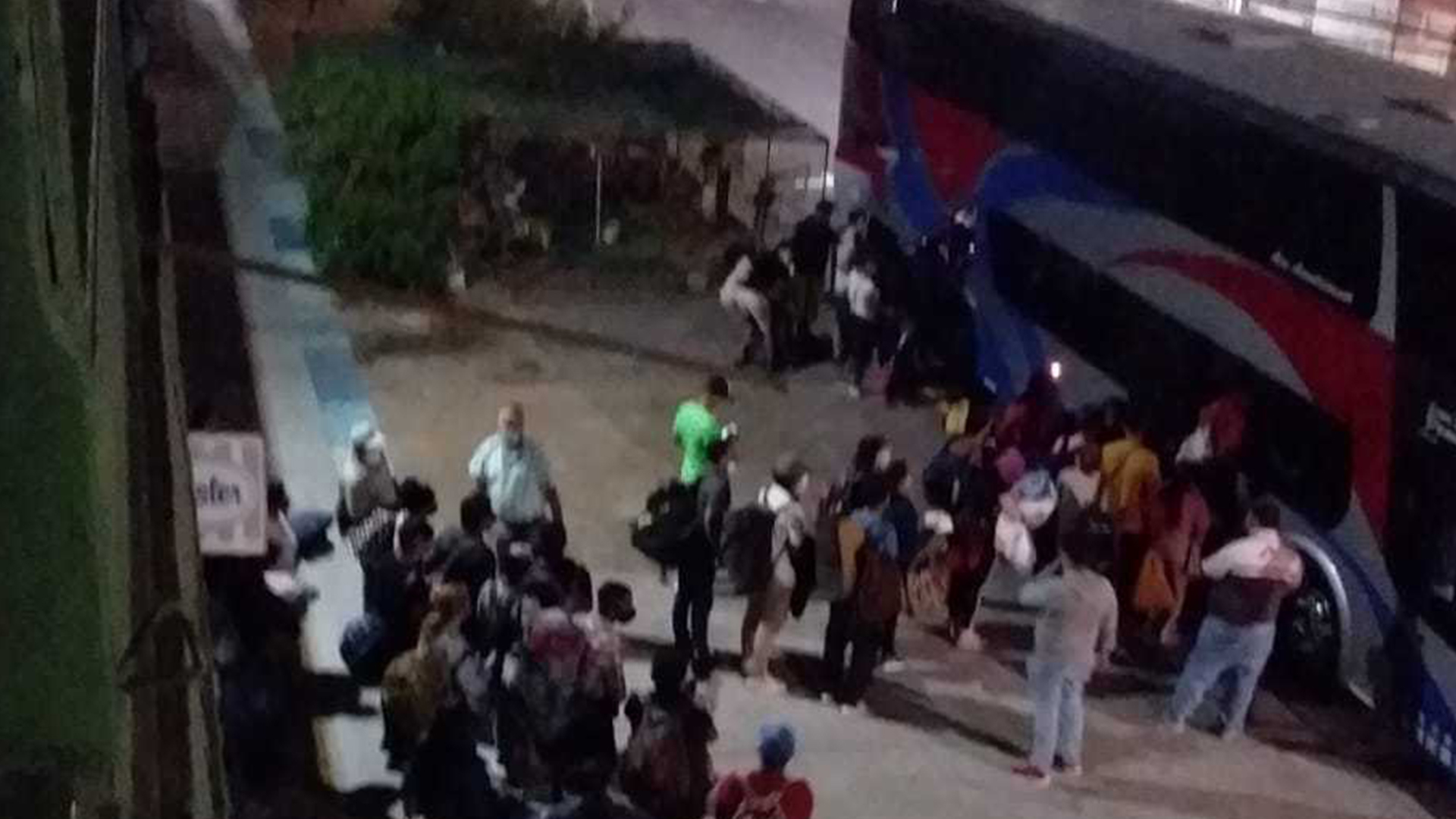 But for most people, getting picked up is too expensive. That's why people walk and walk and walk – because they just can't afford to pay for transportation. All we want to do is to move along, and people take advantage of this.
I decided to come to Chile because I thought I could find work here, before bringing the rest of my family over from Colombia. I have a few friends in the capital, Santiago, but I haven't been able to get there due to a lack of money. That has complicated my journey.
Red tape, and no assistance
I plan to ask for asylum. I don't understand why the Colombian consulate doesn't help. I've been trying to get certain documents that I couldn't get on the border due to the time I'd have needed to wait, and the cost.
I went to the Colombian consulate and presented my ID, my asylum case, and other documents, including a letter dated November 2021 that qualified my family as conflict victims following our displacement due to an earlier round of fighting in another part of Catatumbo.
But I was told I'd have to wait three or four months, possibly a year, until the Colombian government could send me a document proving I had been forcibly displaced.
It's rather uncomfortable getting around here in Iquique because you end up feeling like a delinquent. In the restaurants, they ask you for COVID-19 documents you don't have, and then they give you the food as if you were a dog, to eat in the street.
It's really complicated. People don't want to have anything to do with foreigners. People here view migrants with fear, distrust, and don't want them around.
It's true that some foreigners may have bad intentions, but it's not everyone. Today, I went to a Western Union office to withdraw money, and they told me it wasn't possible and they wouldn't assist me. A Chilean woman finally told the agents it wasn't right not to serve me.
Nothing is easy. Everything becomes an adventure. I hope to be travelling tonight, but before that it'll be another adventure to find something to eat, because food is really expensive. I can't afford to spend much on food because I don't know what will come next. We have to wear the same dirty clothes for three days because there's no place to wash our clothes. Everything is difficult and expensive, because I'm not working. It's very humiliating.
With the new laws in Chile, it appears the country doesn't want any new migrants. Also, you don't feel there's any support from the Chilean government. If you arrive due to armed conflict, or to save your life, you don't feel supported, but rather discriminated against. That's what I feel. I think all they want is to catch the migrants and expel them.
All I want is to start a new life, to offer a better future for my children. This is a vital need. Economically, it's now difficult for my family as they rely on me for their livelihood.
Meanwhile, the armed group is still looking for me. They know I left, so now I've become a military target. They can kill you because of the information you have about them. They are still in my town, but thank God my family hasn't had any issues with them so far.
Edited by Paula Dupraz-Dobias.