Ethiopian asylum seeker Mohammed Adam Oga set out from Libya on 1 August in a small, rubber dinghy with 14 other people hoping to reach Europe.
The group soon ran out of fuel, then food, and then water. After five days, people started to die. By the time Oga was rescued by the Armed Forces of Malta, he was the last passenger left alive and had been drifting at sea for 11 days.
Stories of tragedies in the Mediterranean similar to Oga's have become commonplace. In the past six years, more than 15,000 people have died or gone missing in the waters between Libya and the southern shores of Europe. Stretched out over time, death on this scale is numbing; it is easy to overlook exactly what is happening and difficult to continue to care.
But Oga's ordeal, recounted to the Times of Malta from a hospital bed, was not simply tragic: it was the product of policies put in place specifically to make it more difficult for migrants and asylum seekers to be rescued at sea and disembarked in European ports.
Over the course of the four years I've been reporting on migration, these policies have made the death rate in the central Mediterranean rise from one for every 40 people who reached Italy to one for every 12.
How did we get here?
Italy, Malta, Germany, and France agreed a plan at the end of September to share responsibility for hosting asylum seekers and migrants rescued in the central Meditarranean.
It was an important – if somewhat problematic – step towards addressing frustrations that led Italy to close its ports to rescue vessels under its previous government, causing chaos in the central Mediterranean for more than a year. However, the plan does not address the underlying issues with EU migration policy that have led to the increased death rate – namely the Europe-wide criminalisation of humanitarian support for asylum seekers and refugees and the EU's policy of border externalisation.
Since 2015, I've been reporting on a progressive abandonment of humanity: the cost of fewer arrivals to Europe has condemned more people to languish indefinitely in dismal camps and detention centres or to drown in the Mediterranean. It's a trade-off Western policymakers and citizens appear to have become more comfortable with as the years have rolled by.
When I started reporting on migration, the situation in the central Mediterranean was different. Back then, it would have been almost impossible for a boat to drift for 11 days between Libya and Italy without its passengers being saved because there were ongoing, proactive efforts to rescue asylum seekers at sea. I often find myself asking, how did we get from there to here?
'We must end this now'... in 2013
In October 2013, the number of people crossing the sea from North Africa to Europe was just beginning to spike. In the course of one week, more than 400 people died in two shipwrecks off the coast of the Italian island of Lampedusa. The victims' stories, and pictures of hundreds of wooden coffins lined up, one after the other, sparked an outpouring of sympathy and calls for action from European leaders.
Italy's president at the time, Giorgio Napolitano, called the shipwrecks a "succession of true slaughters of innocents". The then head of the Council of Europe's parliamentary assembly, Jean-Claude Mignon, said: "A terrible human tragedy is taking place at the gates of Europe… We must end this now."
The cost of fewer arrivals to Europe has condemned more people to languish indefinitely in dismal camps and detention centres or to drown in the Mediterranean.
Two weeks later, Italy launched Mare Nostrum, an Italian navy and coast guard operation dedicated to saving lives at sea. But other EU countries never stepped up. Italy shouldered the more than nine million euro a month operating cost of the mission by itself and was left largely on its own to figure out how to manage tens of thousands of asylum seekers and migrants arriving on its shores.
Negotiations over an EU-backed operation to replace Mare Nostrum broke down when the UK declared its opposition to the idea, arguing that search-and-rescue activities created "an unintended 'pull factor'", encouraging more people to try to cross the sea.
I've spoken to hundreds of asylum seekers and migrants in north and west Africa and southern Europe in the past four years. When asked about their motivations for migrating, not a single one has mentioned the presence of a search-and-rescue boat. They talk about the wars, repression, corruption, and stifling poverty they are trying to escape and their dreams and aspirations for a better future for themselves or their children.
Political climate hardens
Mare Nostrum ended a little over a year after it began, leaving a deadly vacuum at sea. NGOs operating search-and-rescue boats stepped in to try to fill the gap. For some, the rescuers were heros. They garnered positive press coverage and won humanitarian awards. One NGO was given a European Citizen's Prize in 2016 by the European Parliament for its "contribution to European cooperation and the promotion of common values".
But thousands continued to drown in the central Mediterranean. Smugglers changed their tactics, switching from rickety old fishing boats to even more precarious inflatable rafts. Between 2015 and 2017, on days with good weather, so many boats would set out from Libya that the NGOs weren't able to respond to all of the incidents at the same time. Merchant vessels and ships from the EU border security operation also rescued people, but the NGOs were the only people patrolling the sea specifically to save lives.
In Europe, resentment about migration was growing, fuelling the rise of far-right political parties. Centrist governments scrambled to adopt tough-on-migration policies, hoping to prevent themselves from sliding in the polls. Search-and-rescue NGOs became a favourite scapegoat. It was easier to blame the rescuers, saying they were encouraging people to migrate, than to look at the wars, political repression, corruption, economic destitution, and desperation driving people to risk their lives crossing the sea.
In April 2017, a Sicilian prosecutor claimed that NGOs were working with smugglers to help migrants and asylum seekers reach Europe, only to say, a few months later, that "no evidence [had] yet been found" to back up his statement. Around the same time, the EU's border agency, Frontex, released its annual risk assessment, stating that the presence of rescuers acted as a pull factor, even though data shows their presence has no effect at all.
"The whole situation is very, very politicised. It's very easy to lose sight of the basic humanitarian principle of saving lives at sea."
A host of criminal investigations and measures aimed at making it more difficult for NGOs to operate followed. The hostility crescendoed in June 2018, when Matteo Salvini, leader of Italy's far-right League party and the interior minister in the country's newly formed government, closed Italian ports to search-and-rescue NGOs.
By the beginning of this past summer, there was no longer a predictable system for rescuing asylum seekers and migrants at sea, according to Judith Sunderland, associate director for Europe and Central Asia at Human Rights Watch. "The whole situation is very, very politicised," Sunderland told me in May. "It's very easy to lose sight of the basic humanitarian principle of saving lives at sea."
As a result, people who are able to set out from Libya are spending longer periods of time stranded before being rescued. There's also the possibility that some boats never get rescued at all or, as in Mohammed Adam Oga's case, only after its too late for most of the people on board.
Arrivals drop, but death rate rises
Since the campaign against search-and-rescue NGOs began, the number of asylum seekers and migrants reaching Italy has dropped precipitously, from 120,000 in 2017 to just over 8,000 so far this year.
But the decrease isn't a result of the reduction in search-and-rescue capacity. Instead, it is the result of other European policies that have kept people trapped in Libya, including funding, training, and equipping the Libyan coast guard, and striking deals with militias to cut off departures from the Libyan coast.
Since these policies were implemented, thousands of asylum seekers and migrants have been stuck in dismal conditions in Libyan detention centres, where torture, sexual violence, extortion and other abuses regularly occur.
For people who escape and make it onto a boat headed to Italy, the Libyan coast guard is there to intercept them. In July, following an airstrike on a detention centre that killed at least 50 people, the UN's refugee agency, UNHCR, and it migration agency, IOM, released a joint statement saying: "Every effort should be taken to prevent people rescued on the Mediterranean from being disembarked in Libya, which cannot be considered a safe port."
As of the end of September, the Libyan coast guard had intercepted nearly 7,000 people so far this year and returned them to detention centres. On 19 September, a Sudanese man was shot dead when Libyan guards open fire on people trying to escape after the boat they were on was intercepted by the Libyan coast guard and brought back to shore.
Those who aren't intercepted find themselves adrift at sea where there aren't enough search-and-rescue boats. The IOM has recorded 688 dead or missing people in the central Mediterranean so far this year.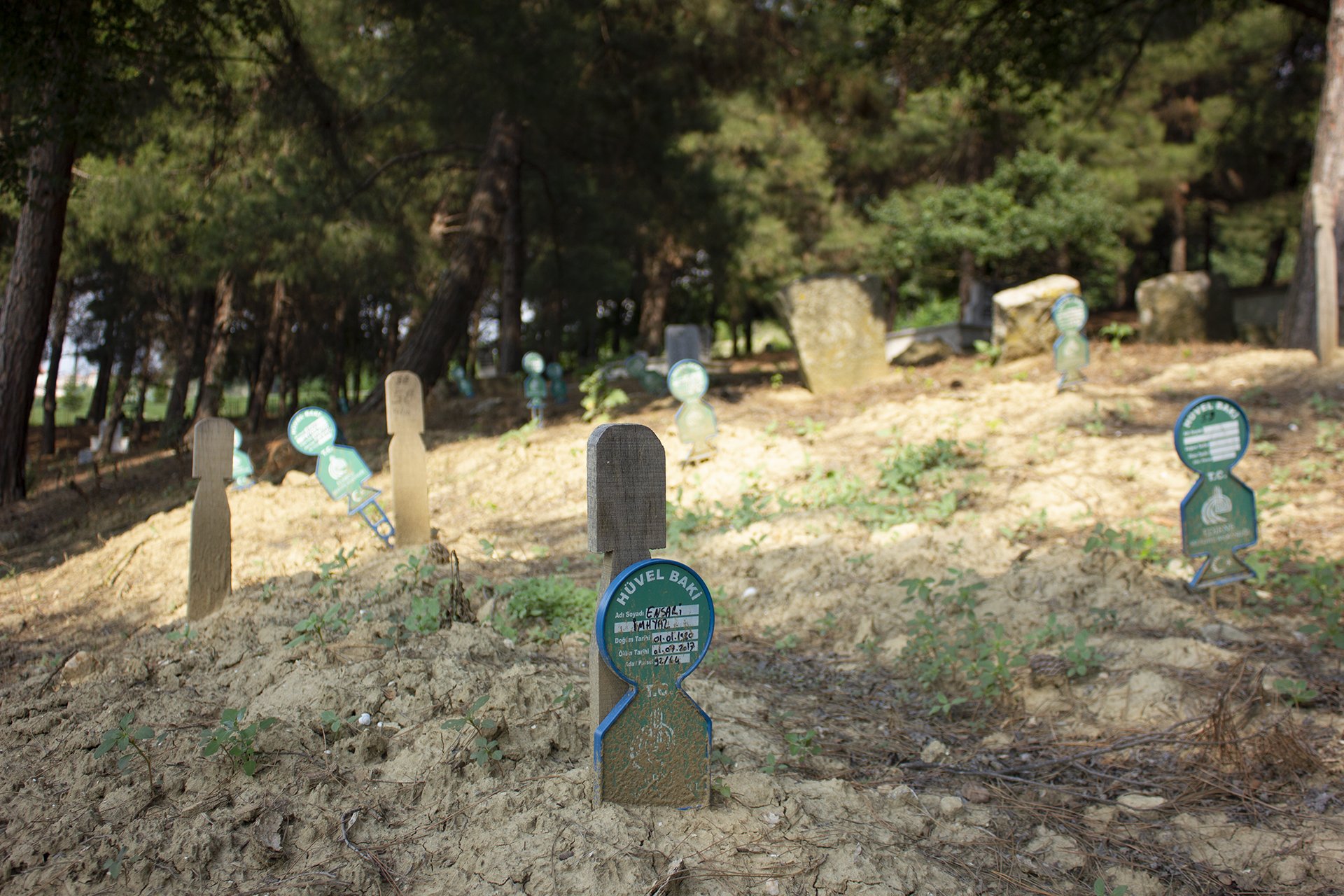 Some fragile progress
The beginning of September saw an unexpected turning point in the campaign against search-and-rescue NGOs. Italy's populist-far right governing coalition suddenly collapsed and was replaced by a populist-centre left government. Salvini, architect of the closed ports policy and leading figure in the campaign against NGOs, was replaced as interior minister by Luciana Lamorgese, a migration specialist known for promoting policies to help migrants and asylum seekers integrate into new countries.
NGO boats are once again allowed to dock in Italian ports, and the deal between Italy, Malta, Germany, and France showed some progress among EU countries on sharing the responsibility of hosting asylum seekers and migrants disembarked in Italy. A new emergency programme run by UNHCR – building on a model established in Niger – is evacuating some asylum seekers from Libyan detention centres to Rwanda, although questions remain over how many people will benefit and what will happen to people after they are evacuated.
At some point in my reporting on migration, a feeling of soul-crushing familiarity set in.
These are positive steps, but they aren't solutions, and they are taken on shaky ground. Italy's new government is a coalition of former rivals united in opposition to Salvini. It could easily fall apart. The forces pushing people to migrate will likely only grow stronger – especially as the effects of climate change become more acute. And the central logic of EU migration policy – reducing the number of asylum seekers and migrants arriving on Europe's shores – hasn't changed.
At some point in my reporting on migration, a feeling of soul-crushing familiarity set in. I walk between tents in overcrowded and under-serviced refugee camps, breathing in air laced with burning plastic. I sit in a quiet, unvisited corner of a cemetery looking out at a section of gravestones without names.
I've been in these places over and over again in different countries. They are where the people whose lives are deemed acceptable collateral damage end up – if their bodies are not lost at sea. They are places that people have chosen not to see, or have looked at and said: "As long as the number of asylum seekers and migrants remains low, this is ok with me."
Reporter's Diary offers personal perspectives on humanitarian emergencies from our correspondents in the field.