With the second anniversary of the Taliban's 15 August 2021 return to power in Afghanistan fast approaching, the UN and watchdog groups say the human rights situation in the country is growing more dire. 
On 17 July, the UN released a report detailing numerous instances of public lashings, media worker detentions, retaliatory killings of former members of the Afghan National Security Forces, the targeting of individuals linked to armed opposition groups, and new restrictions on women's social and economic rights – all of which occurred in May and June this year. 
Monitoring groups, such as Human Rights Watch (HRW) and Amnesty International, are also facing increasing difficulties when it comes to documenting violations inside the country, according to Fereshta Abbasi, a researcher at HRW.
"The Taliban is making it really difficult for organisations to document and monitor violations," Abbasi said.
Rights workers inside Afghanistan face challenges accessing locations and obtaining accurate information from Islamic Emirate authorities. The safety and security of Afghanistan-based researchers and local sources is also a major concern. 
One human rights investigator, who has made frequent trips to Afghanistan, said that the biggest fear for many rights workers is that their presence on the ground could put local communities in danger. "I could possibly access a location, but by going there I might as well paint a target on everyone I spoke with," the worker said, who asked to remain anonymous due to safety concerns. 
The UN report – the sixth since the Taliban established its Islamic Emirate government – withheld the exact locations where violations were committed and the names of victims in most of the cases it documented.
When researchers do manage to report on rights violations and public executions, Islamic Emirate authorities are quick to label such reports as "baseless", "biased", or a "reprehensible" misreading of Afghan culture and Islam. 
Fear of retaliation from Islamic Emirate authorities is also being felt in other arenas. At a recent gathering in the UK that The New Humanitarian attended, Afghan academics repeatedly said they felt it was too dangerous to be in Afghanistan and conduct research on even seemingly benign topics, like the economy or taxation. 
Human rights violations documented by the UN from May to June 2023
A high-profile case sends a message
The continued detention of Matiullah Wesa, an education activist who was apprehended in March, is one of the main reasons for those concerns. 
Wesa was one of only two people identified by name in the new UN report. His arrest is one of the highest-profile examples of the Islamic Emirate targeting activists and rights workers and drew the attention of global media outlets and top diplomats. But his family has not heard from the 31-year-old since his arrest more than 115 days ago.
"No details have been given on why he's been detained, what are the charges against him, and when he will be released."
In a statement issued by Pen Path, the education-for-all organisation he started in 2009, Wesa's colleagues said he has not been "given the right to speak or defend himself" since his arrest. Intelligence officials publicly accused him of committing "a crime", but failed to provide any further details, according to the statement.
"No details have been given on why he's been detained, what are the charges against him, and when he will be released," Abbasi said, adding that Wesa's situation is very much in line with other cases of detained activists and journalists in Afghanistan. 
A source familiar with the matter, who requested to remain anonymous due to security concerns, said that in the days following Wesa's arrest, several Pen Path members in Afghanistan were threatened by the Taliban, causing them to relocate and change their phone numbers.
Zarlasht Wali, 28, vice president of Pen Path, has known Wesa since 2015, when she began accompanying him on trips to remote areas of Kabul and other provinces to advocate for increased education access in those communities.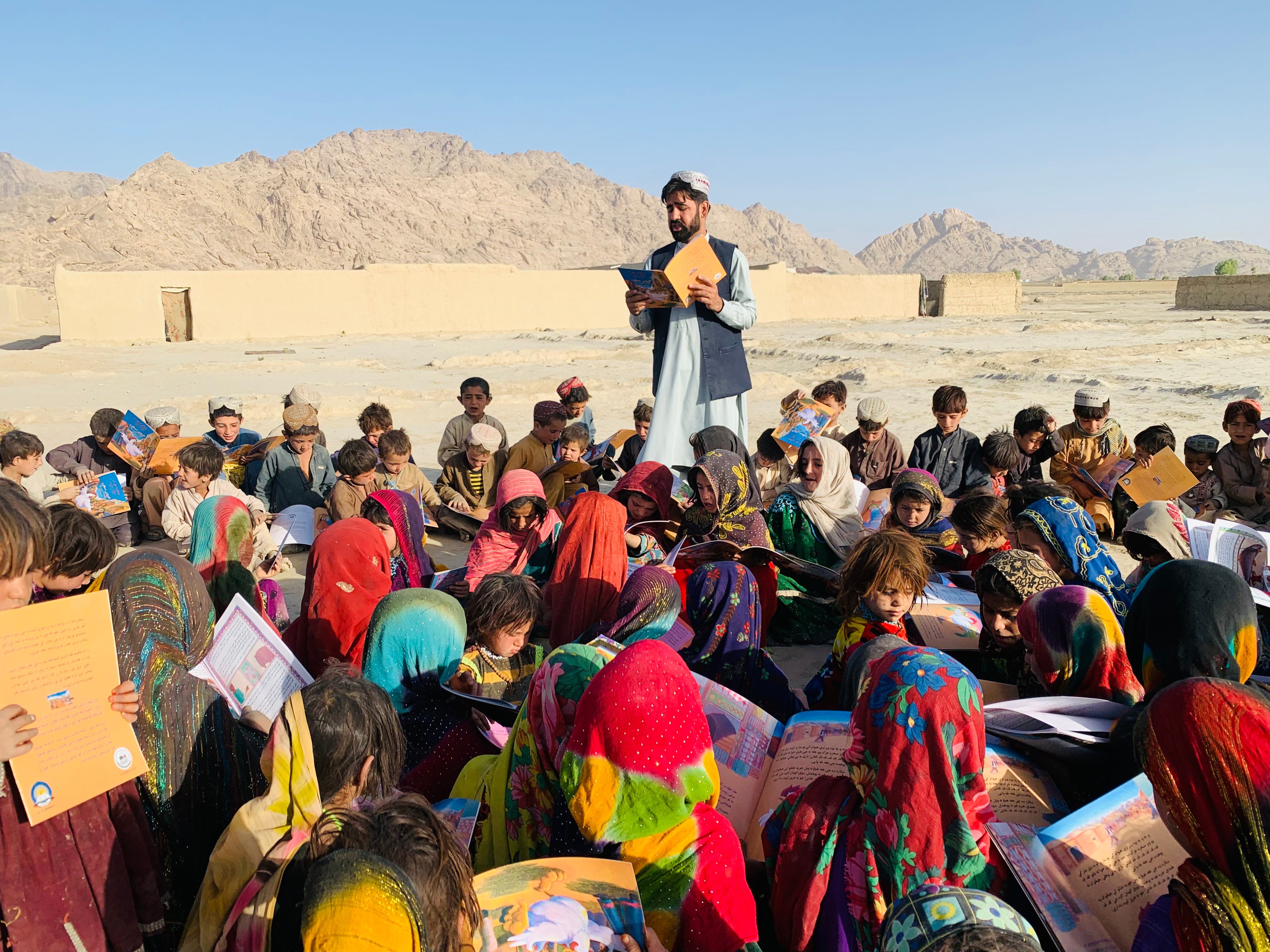 As soon as Wesa's arrest was announced, "voices from every corner, every province of Afghanistan" rang out, calling for his immediate release, Wali said, who now lives outside of Afghanistan.
She attributes the outpouring of support to the impact of Wesa's door-to-door education-for-all campaigns during the time of the western-backed Islamic Republic. During that period, millions of children were out of school, and one in every 12 schools existed only on paper as "ghost schools", despite billions of dollars in international aid pouring into the country every year.
"[Wesa] was always in negotiations with community leaders, trying to find solutions for having schools and classes," Wali said, adding that much of his work took place in remote areas that suffered from high levels of insecurity and received little international aid.
Even though she is outside Afghanistan, Wesa's arrest and threats from the Taliban directed toward activists and rights workers have made Wali more cautious. "I am less blunt now because of my colleagues back home," she said.
Orzala Nemat, a prominent Afghan academic and researcher who has known Wesa since 2018, and now lives outside the country as well, has been in consistent contact with his family. She says the lack of clarity on official charges highlights that "there are no legal and just procedures in place". 
"There is no law, nor a constitution to be followed," Nemat said.
Laws versus enforcement
The Islamic Emirate does have some written laws and regulations on legal proceedings, according to legal analysts The New Humanitarian spoke to, including an updated list of decrees by the group's Supreme Leader, Haibatullah Akhundzada, on the Ministry of Justice's website. Yet reports like the UN's suggest that they may not always be followed.
"If you have rules, and they're frequently violated, and you're unwilling to hold the violators accountable, then it is hard to say you actually have rules."
The Islamic Emirate's chief spokesman, Zabihullah Mujahid, referred to these regulations in a media appearance last month, when he said that only courts can issue punishments, including the use of physical violence, as Akhundzada has ordered.
Haroun Rahimi, an associate professor at the American University of Afghanistan – which is now located in Doha, Qatar – who has conducted extensive research on the Islamic Emirate's legal system, told The New Humanitarian that simply having laws in place is not enough.
"If you have rules, and they're frequently violated, and you're unwilling to hold the violators accountable, then it is hard to say you actually have rules," Rahimi said. "What makes legal rules is the sanctions that are attached to their violations."
For Wali, the arrest and continued detention of Wesa sets a dangerous precedent for would-be activists and rights defenders inside Afghanistan.
"Arresting a person who always did his best to work for the most marginalised communities is in itself a crime," she said. "It affects the work and morale of every Afghan."
Edited by Eric Reidy.