At dusk, the blue-grey peaks of Basilan look serene, rising out of the tranquil sea that separates them from the Philippine city of Zamboanga on the southernmost tip of the large main island of Mindanao.
But the peaceful scene is a mirage. In reality, Basilan and the remote islands of Sulu, further south but still part of the Mindanao group, are home to Abu Sayyaf. 
The Islamist militant group has been active since 1991 and had early ties to al-Qaeda. More recently, Abu Sayyaf members have pledged allegiance to so-called Islamic State. But mostly, the group is feared for its beheadings and frequent kidnap for ransom operations, which occur mainly in the maritime junction between the Philippines, Malaysia, and Indonesia.
Rodrigo Duterte, the recently elected strongman president of the Philippines, has ordered the army to "destroy" Abu Sayyaf. During a 17 September speech to soldiers, he said the group is "hungry to establish a caliphate". 
The first three months of Duterte's presidency have been characterised by a toxic mix of blood and bluster. In his latest gaffe, responding to criticisms of his war on drugs, which has seen more than 3,000 people killed by police and vigilantes, he likened himself to Hitler and said he'd be happy to "slaughter" three million drug addicts.
Some of Duterte's remarks about the ramped-up war against Abu Sayyaf have been similarly off-colour. In an angry outburst during a recent regional summit in Laos, Duterte warned Abu Sayyaf: "I will open your body – just pass me the vinegar and salt and I will eat you." 
Strong words have been followed by strong actions: 10,000 troops were deployed to Sulu and Basilan along with the country's newest and biggest warship, the BRP Tarlac.
But will the new offensive succeed in defeating Abu Sayyaf or might it actually help foster more militancy?
Critics accuse the campaign, which has largely consisted of shelling Abu Sayyaf locations, of having limited impact on militants, who flee into the jungle, whilst displacing tens of thousands of civilians.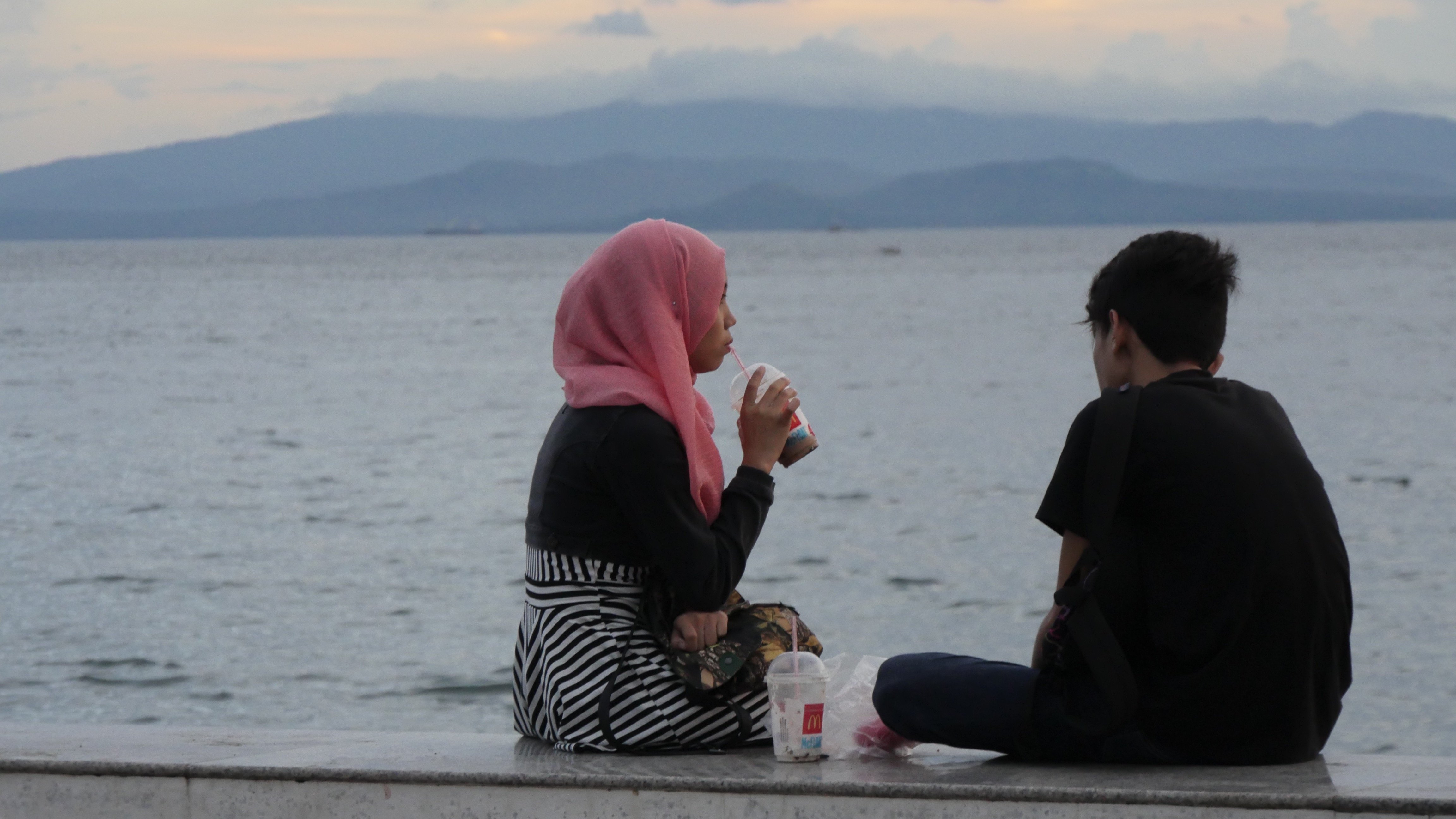 If the military continues to use such tactics, it could actually drive young men to join the group, said Sheikh Loderson Gustham, a religious leader from Sulu.
"Most of the people in the province work in either fishing or agriculture," he said in an interview in Zamboanga. "People are not being allowed back onto their land, because military operations are there.
"It will even contribute to the violence, because if people are without jobs and Abu Sayyaf has its own money, they can just recruit," said Gustham.
As of 19 September, the campaign against Abu Sayyaf had displaced 18,783 people on Basilan and 23,920 people on Sulu, according to the Department of Social Welfare and Development.
Cycle of displacement
The Philippines is an overwhelmingly Catholic country, but Muslims make up the majority population in some parts of Mindanao, which has been wracked by conflict since the late 1960s. The government is still battling communist insurgents, as well as an array of Islamist groups. It is all too common throughout Mindanao that civilians have to flee their homes. 
Three years ago, fighting broke out in Zamboanga between the Armed Forces of the Philippines and a splinter group of the Moro National Liberation Force rebel group: 100,000 people were displaced and several civilians killed. Thousands of civilians remain in camps like the Mampang Transitory Site on the outskirts of the city.
"We don't want it to happen again. The conflict is there in Sulu, and we just want it to stay in Sulu," said Alfonso Hassan, a 30-year-old pedicab driver who lives in Mampang. "People here are already in trauma."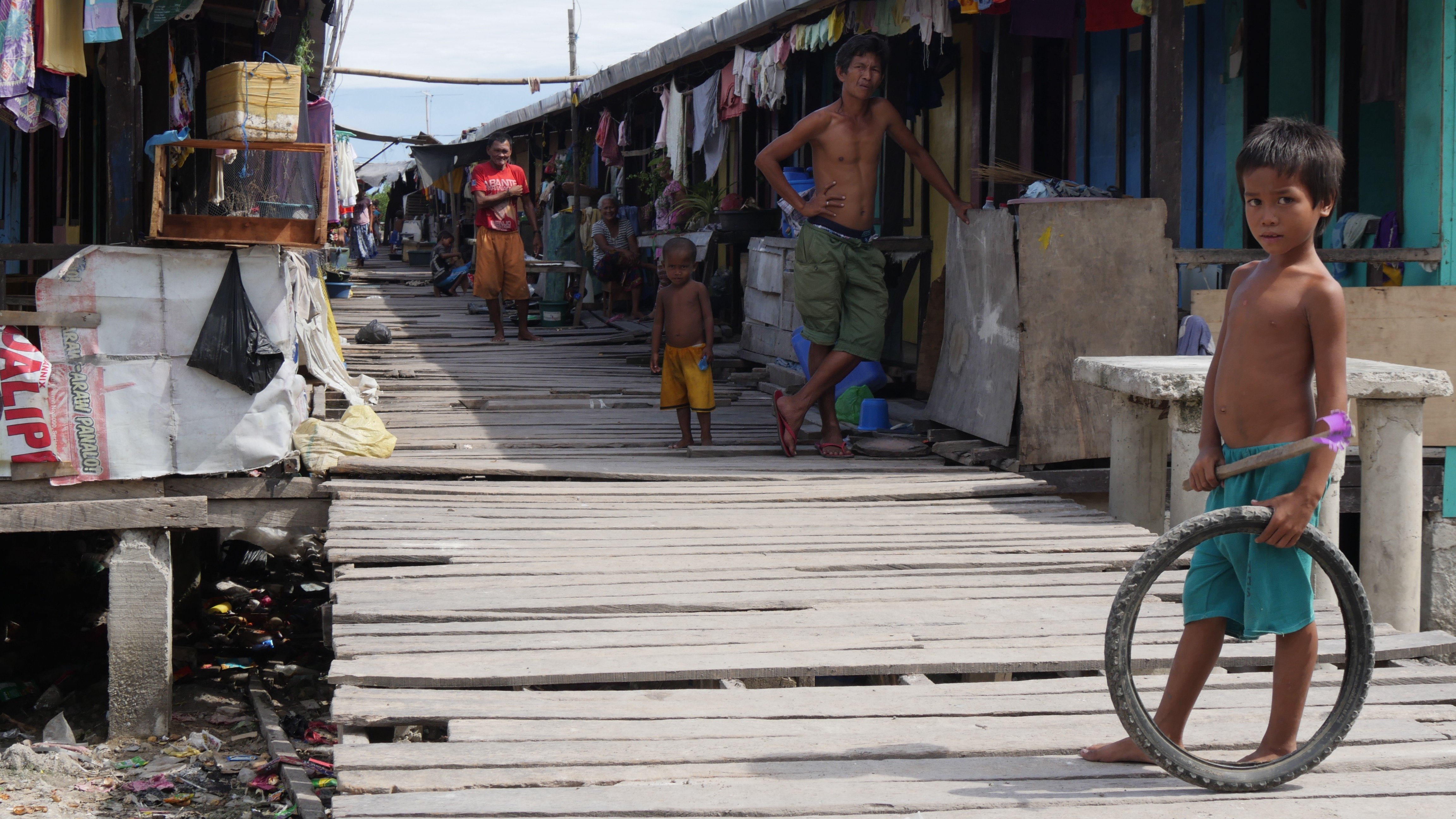 The Mampang camp is run by a local NGO, Integrated Resource Development for Tri-People, which has partnered up with international NGOs including Action Against Hunger.
Kalma Isnain, executive director at IRDT, says the continual cycle of violence in Mindanao, and particularly on Sulu and Basilan, means recruitment by Abu Sayyaf has become normalised.
"The tension is already there and the children are the ones most affected," she said. "These children, they have nothing to do with their lives, so they will join."
Peace on the rocks
The government is in the process of negotiating an end to the conflict with the MNLF, and is in similar discussions with another rebel group, the Moro Islamic Liberation Front. But there appears to be little chance that peace will be negotiated with Abu Sayyaf.
After the MNLF asked the government to include the group in the current talks, President Duterte responded unequivocally: "I will not, I will never."
"There will be no amnesty for so much killing," he added, speaking to Marines on Tuesday.
There may be little public support among residents of Mindanao for Abu Sayyaf, which is notorious for beheading prisoners and carrying out bombings like the 2004 SuperFerry 14 attack, which killed 116 people. But there is also a lot of distrust towards the military, especially in places like Basilan and Sulu.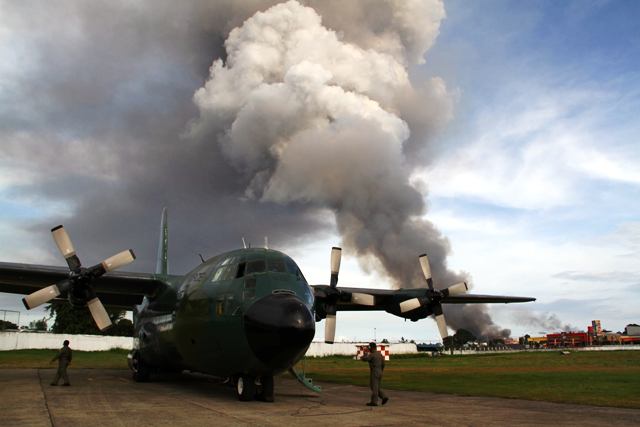 Sheikh Gustham said some young people see the military operation as "Christian soldiers coming to Muslim lands – a kind of crusade".
That plays into a narrative that favours Islamist militant groups like Abu Sayyaf.
Underdevelopment and widespread poverty in Mindanao may also be factors in radicalising youth.
"One thing that does concern us generally is what could be a trend towards increasing extremism," said Mark Bidder, head of office in the Philippines for the UN emergency aid coordination body, OCHA. 
"Perhaps it is driven in part by the expectations of the youth not being met," he said. "There are communities that have been frustrated by the lack of progress over the years – particularly in terms of dealing with age-old issues: challenges of underdevelopment, lack of jobs, lack of opportunities." 
The Armed Forces of the Philippines did not respond to repeated requests for comment.
(TOP PHOTO: Government 

troops patrol Zamboanga in 2014, one year after Islamist rebels beseiged the city. CREDIT: Jason Gutierrez/IRIN​)