Sardar Gul has been forced to cut his earnings by more than half.
Daily scrutiny by police cracking down on Afghan refugees in Pakistan turned his three-kilometre commute to a construction site into a two-hour ordeal. It became untenable. So, instead of braving checkpoints and spot checks at work, Gul traded in his shovel for an awl.
Now, he makes about 150 rupees ($1) a day fixing shoes at a makeshift stall near the Kababiyan refugee camp in Peshawar. This is pittance compared to the 400 rupees he earned each day as a construction labourer, and it's barely enough to feed his family of 10 people.
Gul and his fellow 1.5 million registered refugees – along with approximately 1.5 million more who aren't documented – are stuck between a rock and a hard place: Pakistan is putting increasing pressure on them to return to Afghanistan, but the conflict has been getting worse in their home country and the economy has also collapsed.
Afghan refugees have fled to Pakistan for decades: throughout the 1980s and the Soviet invasion, the civil wars of the 1990s, the Taliban regime that followed, and the 15 years of conflict since the Taliban were overthrown in 2001. But Pakistan's welcome mat has now worn thin.
Pakistan's Federal Minister for States and Frontier Regions Abdul Qadir Baloch told IRIN that the cabinet is finalising plans to send the Afghans home.
"We have hosted the refugees for over three decades, but now we want them to leave Pakistan by the end of this year," he said, "The Afghan government and the international community should help Pakistan to repatriate them."
He said refugees would be repatriated in stages, and some could stay into 2017 as long as relations between the two countries improve.
Increasing tensions
Afghanistan has long accused Pakistan of backing militant groups in its territory, and tensions between the countries ratcheted up further this month with military clashes along their disputed border. At the same time, temporary residency cards provided to refugees are set to expire on 30 June, and the Afghans are reporting increased scrutiny from police, as well as harassment and extortion in some cases.
"The police and other security agencies feel that all Afghan refugees living in Pakistan are either terrorists, or help terrorists to blow up schools, hospitals and target security installations," said Gul. "The fact is that we ourselves are victims of terrorism both in Pakistan and Afghanistan."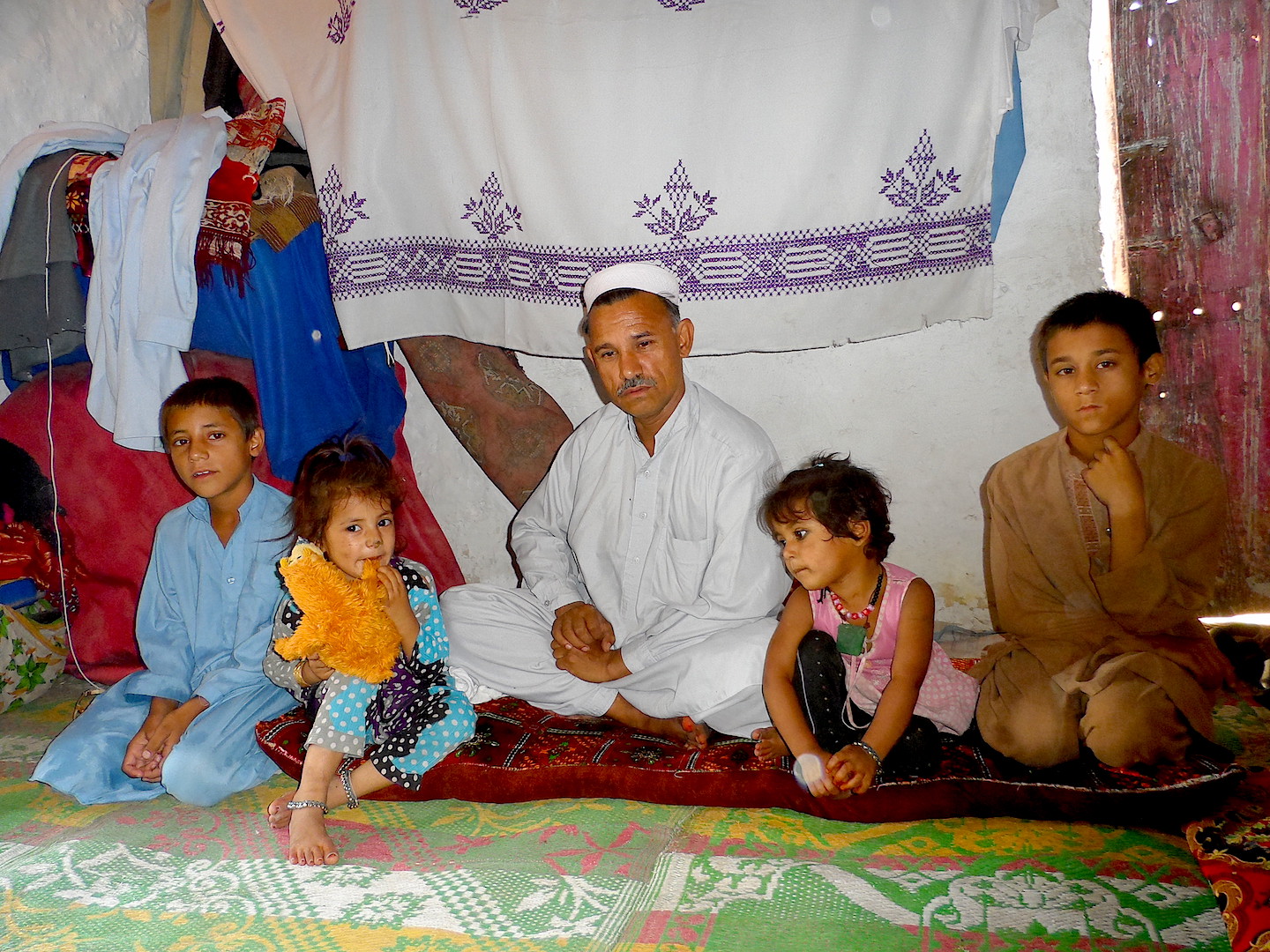 In an increasingly unwelcome environment, Afghan refugees say it's now hard to find employment. Many members of the more than 200 households in Gul's camp worked in Peshawar as cleaners, waiters or labourers, but he said many Pakistanis no longer want to hire them.
Bakhat Khan, another Afghan refugee, said police are also checking refugees who survive by selling fruits, vegetables, and other goods on pushcarts. "We are routinely taken to the police stations for nothing and released only after intervention of someone influential in the area or a UNHCR (UN refugee agency) official," he said.
Trouble at home
As tough as life is in Pakistan, refugees may find it even harder if they go back home.
"Afghanistan's prolonged conflict has led to economic meltdown and massive unemployment in the country," said Samad Khan, a UNHCR spokesman. "It isn't in a position now to support the refugees' return and take care of them."
Civilian casualties set yet another record in the first quarter of this year, the UN peacekeeping mission said in a report. The number of internally displaced Afghans has hit 1.2 million and people are fleeing their homes at a rate of 1,000 per day, according to the UN. 
Afghanistan's government is struggling to respond to the crisis. A recent report by Amnesty International found that many IDPs are "living on the brink of survival", as the government has failed to enact its National Policy on Internally Displaced Persons.
Yet, aid programmes in Pakistan are also being scaled back due to a lack of funding.
Khan said UNHCR had to slash its budget by 15 percent last year because donors provided only 40 percent of the $230 million it needed to support education and health facilities.
As of May, UNHCR could only afford to support the education of 53,000 of 229,120 school-aged refugee children, and those who are able to attend classes can only now do so up until sixth rather than eighth grade. The agency has been forced to stop supporting health programmes.
Despite shrinking services and increased harassment, some refugees say they have no choice but to stay in Pakistan.
"We miss our motherland, but we also know there are no jobs, education and health facilities for our children," said Muhammad Dost. "We don't want to leave Pakistan."