Scientists are developing more resistant varieties of rice to help farmers in Vietnam adapt to climate change, amid the country's worst drought in 90 years. 
The drought, as well as the related flow of saltwater upriver, has destroyed 159,000 hectares of rice paddies and left almost one million people lacking drinking water, according to a new 
UN report
. Another half million hectares are expected to be damaged by mid-year.
In line with 
its work in other Asian countries
, the Philippines-based International Rice Research Institute has been breeding high quality "climate-smart rice varieties" that mature quickly, can tolerate salt, and are designed specifically for Vietnam's Mekong Delta, Reiner Wassmann, the project leader, told IRIN.
The delta region, one of the worst-hit by the drought, accounted for half the country's rice production and 90 percent of its exports last year.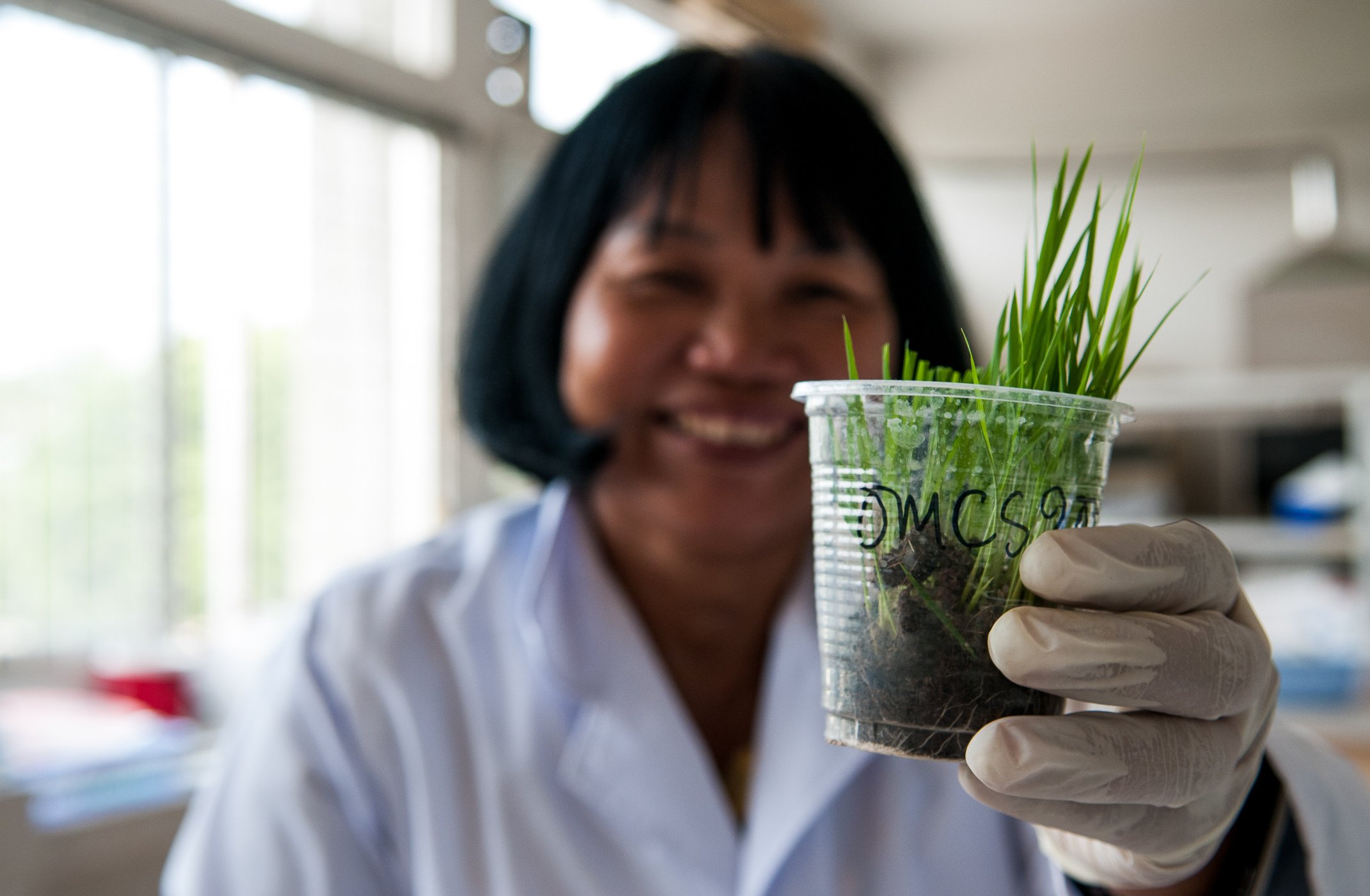 The drought is linked to El Nino, which is disrupting weather patterns around the world, while saltwater intrusion occurs annually. But the drought has made it worse: the saltwater arrived about two months earlier than usual and has extended around 25 kilometers further inland than average because river levels were lower than any year since record-keeping began one century ago.
In the midst of a drought in 2014, the government urged farmers in the northern and central regions to shift from rice to more drought-resistant crops.
Scientists say that this year's emergency is only a taste of what's to come, as climate change leads to more frequent and intense droughts and rising sea levels. That's bad news for rice farmers, as well as Vietnam's economy and its 90 million people. 
Rice is a staple at dinner tables throughout the country and an important export. Only India and Thailand exported more rice than Vietnam last year, according to the IRRI. 
Wassmann's team have also developed water management techniques to allow farmers to reduce the risk of losing their crops, which can be destroyed if they are inundated with salt water right before and right after flowering. 
In addition, to mitigate the risk from drought, IRRI developed a cycle of draining and re-flooding paddies, which can save water use by as much as 25 percent while cutting the cost to farmers of pumping water for irrigation.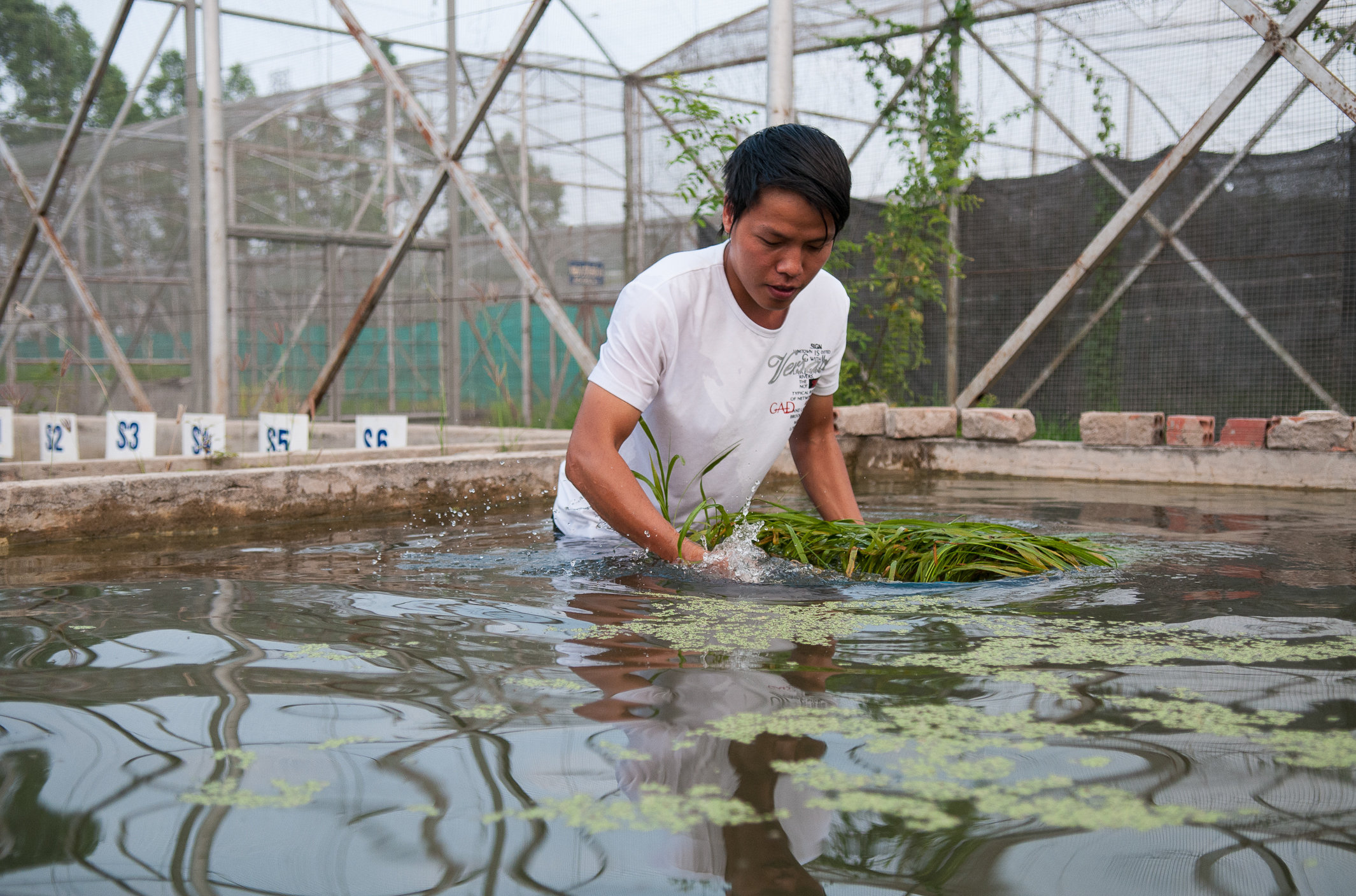 Wassmann said he hopes to secure funding to continue working in the delta and recommended that authorities "f
ast-track the development and delivery of short duration, good quality rice with enhanced salt tolerance".
Such strains and strategies will become more important as Vietnam plans to increase rice production just as the effects of climate change become more severe. 
Vietnam doubled rice production over the past two decades after being a net importer. In 2014, the Ministry of Agriculture and Rural Development announced a national strategy to further increase production. 
Research conducted in Vietnam also feeds into a larger IRRI programme aimed at adapting rice farming to various aspects of climate change in different countries. For example, IRRI has developed drought-tolerant varieties of rice being farmed in India, Nepal, the Philippines and Bangladesh. 
Similar work is aimed at protecting against flooding: one variety of rice is infused with a "scuba" gene to allow it to be submerged for two weeks. It is being grown in flood-prone areas of countries like Myanmar, Laos and Indonesia. Scientists are also transferring the gene into varieties of rice in Africa.
jf/ha