Shouting "Open borders!", several dozen migrants and asylum seekers broke through a police cordon last week at the Maljevac border checkpoint in northwestern Bosnia and Herzegovina and tried to cross into Croatia.
After being forced back by Croatian police with teargas, they set up camp just inside Bosnian territory. They are in the vanguard of a new wave of migrants determined to reach wealthier European countries, often Germany. Stalled, they have become a political football and face winter with little assistance and inadequate shelter.
The old Balkan route shut down in 2016 as a raft of European countries closed their borders, with Hungary erecting a razor-wire fence. But a new route emerged this year through Bosnia (via Albania and Montenegro or via Macedonia and Serbia) and on to Croatia, a member of the EU. The flow of travellers has been fed by fresh streams of people from the Middle East and Central and South Asia entering Greece from Turkey, notably across the Evros River.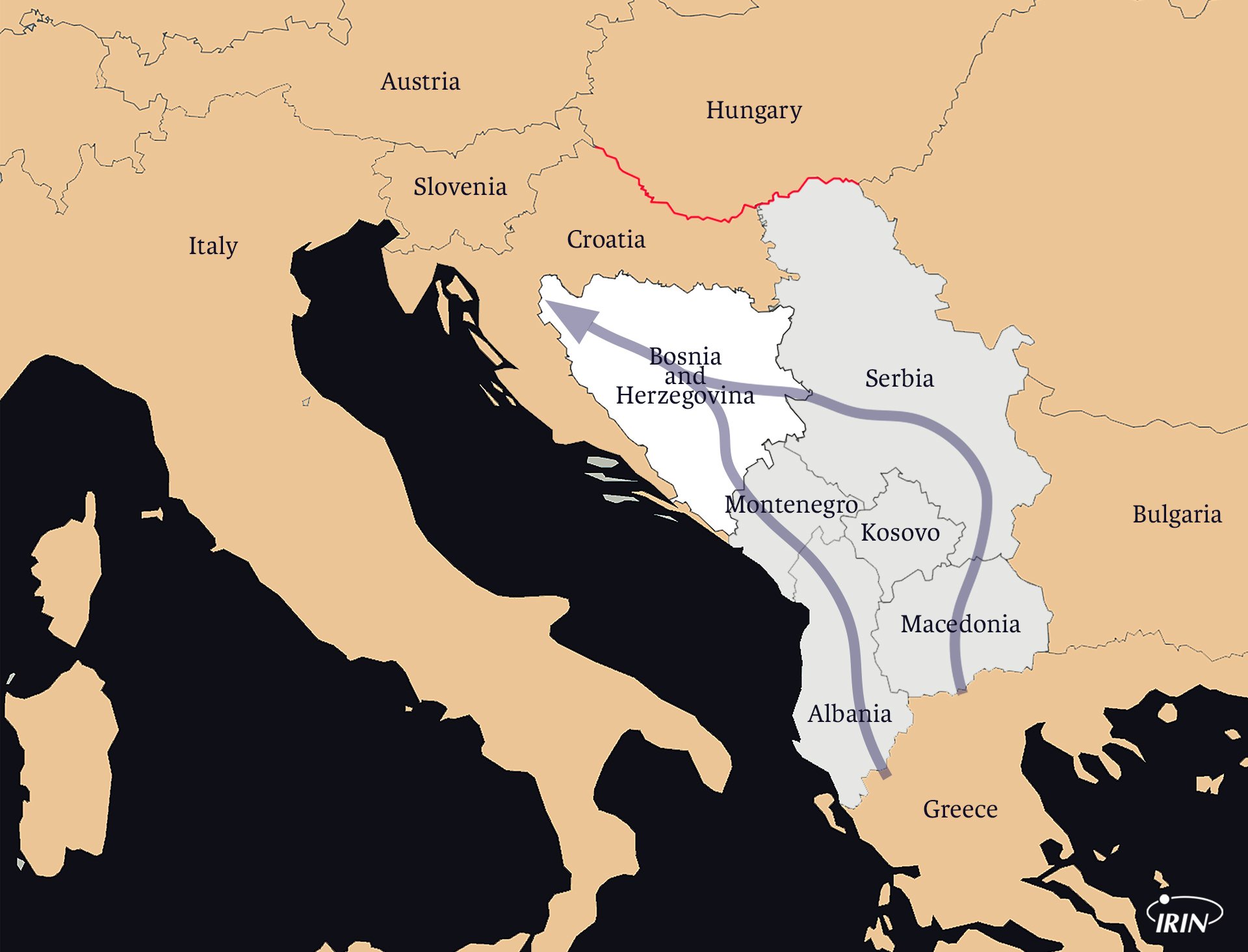 By the end of September, more than 16,000 asylum seekers and migrants had entered Bosnia this year, compared to just 359 over the same period last year, according to official figures. The real number is probably far higher as more are smuggled in and uncounted. Over a third of this year's official arrivals are Pakistani, followed by Iranians (16 percent), Syrians (14 percent), and Iraqis (nine percent).
This spike is challenging Bosnia's ability to provide food, shelter, and other aid – especially to the nearly 10,000 people that local institutions and aid organisations warn may be stranded at the Croatian border as winter begins. Two decades after the Balkan wars of the 1990s, the situation is also heightening tensions among the country's Muslim, Serb, and Croat communities and its often fraught tripartite political leadership.
How to respond to the unexpected number of migrants was a key issue in the presidential election earlier this month. Nationalist Bosnian Serb leader Milorad Dodik, who won the Serb seat in the presidency, charged that it was a conspiracy to boost the country's Muslim population. The outgoing Croat member of the presidency, Dragan Čović, repeatedly called for Bosnia's borders to be closed to stem the migrant flow.
Maja Gasal Vrazalica, a left-wing member of parliament and a refugee herself during the Bosnian wars, accuses nationalist parties of "misusing the topic of refugees because they want to stoke up all this fear through our nation."
"I'm very scared"
Most migrants and asylum seekers are concentrated around two northwestern towns, Bihać and nearby Velika Kladuša. Faris Šabić, youth president of the Bihać Red Cross, organises assistance for the some 4,000 migrants camped in Bihać and others who use the town as a way station.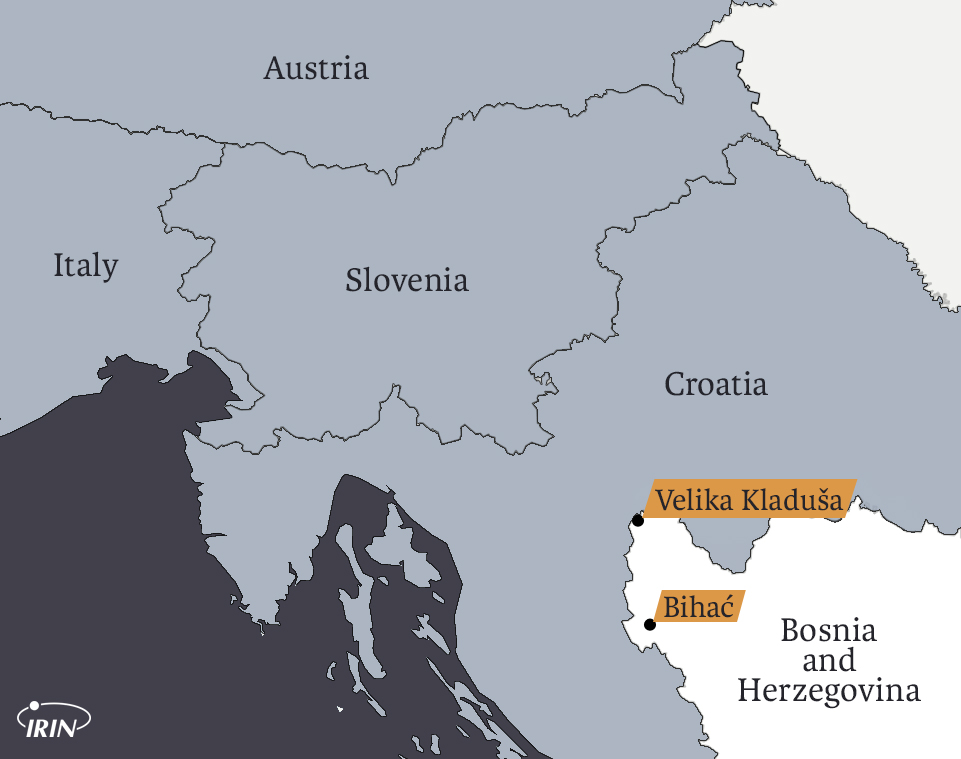 Since the spring and throughout the summer, as arrivals spiked, several local volunteers joined his staff to provide food, hygiene items, and first aid. But now, as winter draws in, they fear the scale of the crisis is becoming untenable.
"I have to be honest, I'm very scared," Šabić told IRIN, examining a notebook filled with the names of new arrivals. "Not only for migrants, I'm scared for my locals as well. We are a generous and welcoming people, but I fear that we will not be able to manage the emergency anymore."
The Bihać Red Cross, along with other aid organisations and human rights groups, is pushing the government to find long-term solutions. But with an economy still recovering from the legacy of the war and a youth unemployment rate of almost 55 percent, it has been hard-pressed to find answers.
Hope that the end of the election season might improve the national debate around migration appears misguided. Around 1,000 Bihać locals staged protests for three consecutive days, from 20-22 October, demanding the relocation of migrants outside the town centre. On the Saturday, Bihać residents even travelled to the capital, Sarajevo, blocking the main street to protest the inaction of the central government.
The local government of the border district where most migrants and asylum seekers wait, Una-Sana, complains of being abandoned by the central government in Sarajevo. "We do not have bad feelings towards migrants, but the situation is unmanageable," the mayor of Bihać, Šuhret Fazlić, told IRIN.
To begin with most residents openly welcomed the migrants, with volunteers providing food and medical help. But tensions have been growing, especially as dozens of the latest newcomers have started occupying the main public spaces in the town.
"They turned our stadium into a toilet and occupied children's playgrounds," said Fazlić. "I would like to understand why they come here, but what is important at the moment is to understand where to host them in a dignified manner."
Beatings and abuse
Those camped near the Croatian border have all entered Bosnia illegally. Each night, they wait to enter "The Game" – as they refer to attempts to cross the frontier and strike out into dense forests.
Most are detained and pushed back into Bosnia by the Croatian police. Some reach Slovenia before being deported all the way back. Abuse is rife, according to NGOs and human rights groups. Those who have attempted to cross say Croatian police officers destroy their phones to prevent them from navigating the mountains, beat them with electric batons, unleash dogs, steal their money, and destroy their documents and personal belongings. Croatia's interior ministry has strongly denied allegations of police brutality.
No Name Kitchen, a group of activists that provides showers, soap, and hygiene products to migrants in Velika Kladuša, has been documenting cases of violence allegedly committed by the Croatian police. In August alone the organisation collected accounts from 254 deportees. Most claimed to have suffered physical violence. Of those cases, 43 were minors.
Croatian media has reported cases of shootings, too. In late May, a smuggler's van bringing migrants and asylum seekers from Bosnia was shot at and three people including a boy and a girl, both 12, were wounded.
A report earlier this year from the UN's refugee agency, UNHCR, collated accounts from 2,500 refugees and migrants allegedly pushed back from Croatia to Serbia and Bosnia. In more than 1,500 cases – 100 of them relating to children – asylum procedures were denied, and over 700 people made allegations of violence or theft.
Winter housing needed
In Velika Kladuša, two kilometres from the Maljevac border checkpoint, around 1,000 people live in a makeshift tent camp that turns into a swamp every time it rains. Temperatures here will soon plummet below zero at night. Finding a new place for them "is a race against time and the key challenge," said Stephanie Woldenberg, senior UNHCR protection officer.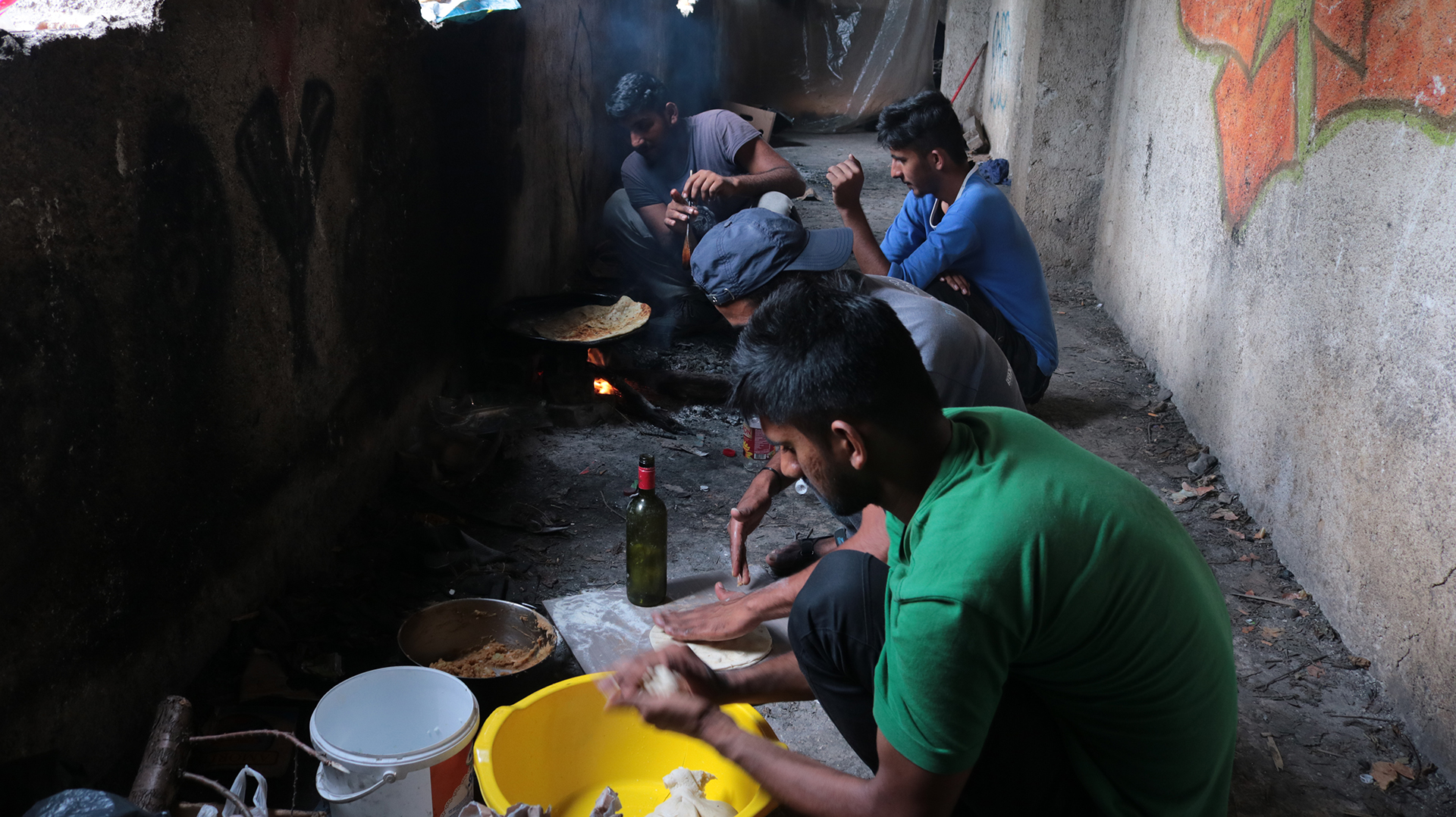 Already, life is difficult.
"Nights here are unsustainable," Emin, a young Afghan girl who tried twice to cross the border with her family and is among those camped in Velika Kladuša, told IRIN. "Dogs in the kennel are treated better than us."
Bosnian police reportedly announced last week that migrants are no longer allowed to travel to the northwest zone, and on 30 October said they had bussed dozens of migrants from the border camps to a new government-run facility near Velika Kladuša. Another facility has been set up near Sarajevo since the election. Together, they have doubled the number of beds available to migrants to 1,700, but it's still nowhere near the capacity needed.
The federal government has identified a defunct factory, Agrokomerc, once owned by the mayor of Velika Kladuša, Fikret Abdić, as a potential site to house more migrants. Abdić was convicted on charges of war crimes during the Balkan wars and sentenced to 20 years imprisonment. He became mayor in 2016, after his 2012 release. His local government is strongly opposed to the move and counters that the migrants and asylum seekers should be equally distributed throughout Bosnia.
For now, around 800 people live inside a former student dormitory in Bihać that is falling apart due to damage sustained during the Bosnian wars. Holes in the floor and the absence of basic fixtures and of a proper heating system make it highly unsuitable to house migrants this winter. Clean water and bathing facilities are scarce, and the Red Cross has registered several cases of scabies, lice, and other skin and vector-borne diseases.
Throughout the three-storey building, migrants and asylum seekers lie sprawled across the floor on mattresses, waiting their turn to charge their phones at one of the few electrical sockets. Many are young people from Lahore, Pakistan who sold their family's homes and businesses to pay for this trip. On average they say they paid $10,000 to smugglers who promised to transport them to the EU. Several display bruises and abrasions, which they say were given to them by Croatian border patrol officers as they tried to enter Croatia. 
The bedding on one mattress is stained with blood. Witnesses told IRIN the person who sleeps there was stabbed by other migrants trying to steal his few belongings. "It happens frequently here," one said.
je/js/ag