Lebanon's countrywide lockdown is meant to stem the spread of COVID-19 and protect lives. But for Syrian refugees struggling with barriers to movement as well as growing poverty, it may be having life-threatening consequences.
Joahar Assaf, 40, shares a tent in an informal camp near the eastern Bekaa Valley town of Saadnayel with eight people: her daughter, her husband's second wife, and six children, including an orphaned toddler the women took in. Their husband disappeared in Syria years ago. 
Assaf, a Syrian refugee, underwent treatment for breast cancer last year and is still prescribed medication for that diagnosis, as well as for chronic heart problems and diabetes. 
Until recently, a local NGO brought her the medication she needs to stay healthy. But on 15 March Lebanon instituted a nationwide night-time curfew, and various municipalities put in place their own restrictions on the movements of the country's estimated 1.5 million refugees. Some have also limited the ability of aid workers to enter camps like the one Assaf lives in, even though these informal settlements have so far had no documented cases of COVID-19. As of 20 April, Lebanon had 677 confirmed cases of the virus, and 21 deaths.
Aid groups say they are having a harder time getting non-coronavirus medical care to refugees, and clinics that serve Syrians say they have seen a drop-off in visitors.
Some refugees, including Assaf, are no longer receiving – or venturing out to seek – the treatment they need for a variety of health issues, let alone COVID-19.
"I'm not getting treatment in this period, because the cost of the treatment is expensive for me," Assaf told The New Humanitarian, speaking by phone in early April. "I've stopped everything."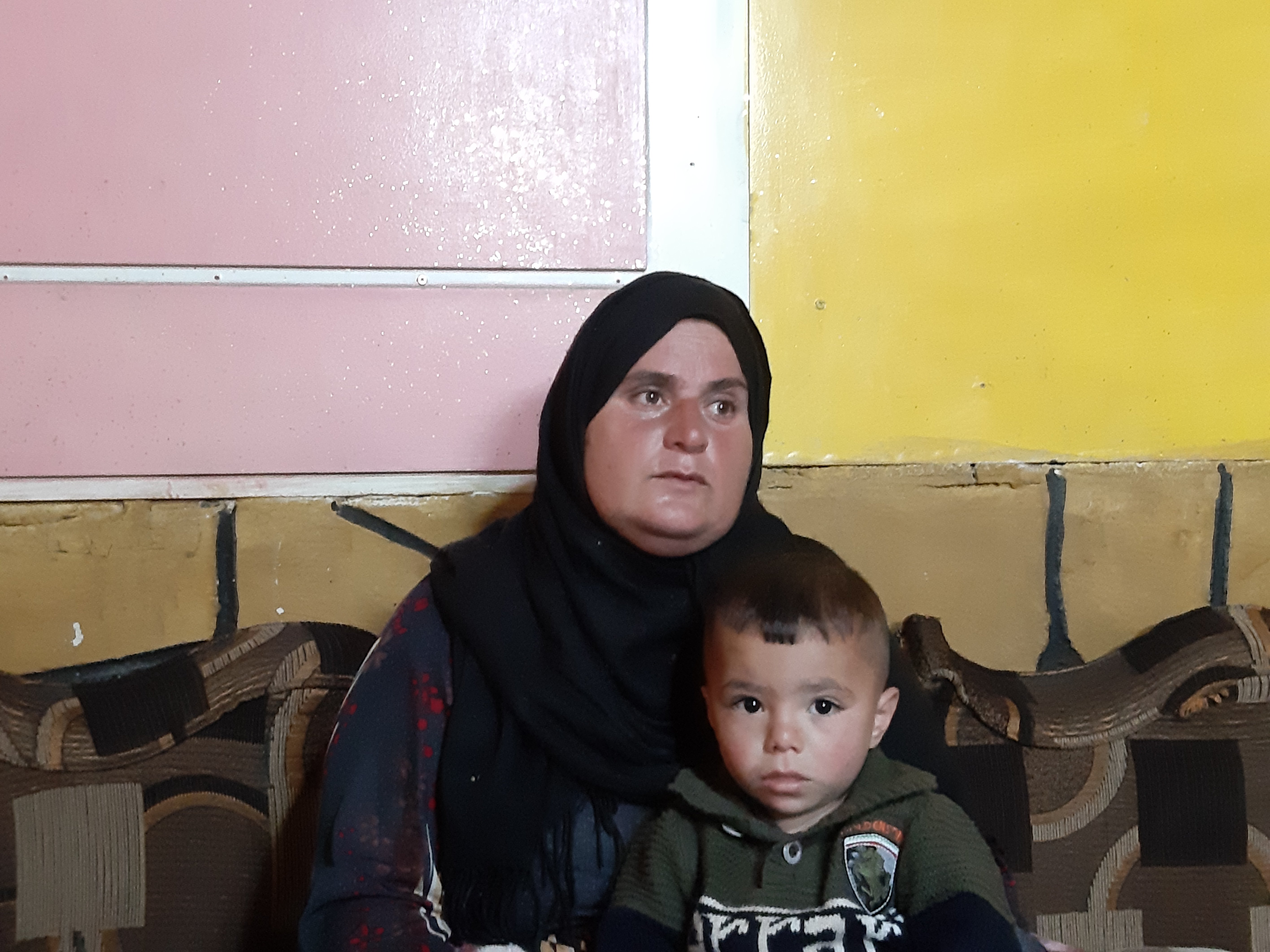 Clinic visits down
Many Syrian refugees rely on NGOs and UN agencies for their healthcare, but how this works varies depending on where they live.
In Lebanon, 40 percent of the country's registered refugee population of nearly one million live in rural areas like the Bekaa Valley, and more than half of that group are in informal camps or "non-residential structures" like makeshift tents or unfinished buildings. The remaining 60 percent live in urban areas; cities like Beirut, Sidon, or Tripoli. 
Two NGOs that run clinics serving Syrian refugees, Amel Association and Médecins Sans Frontières, told TNH that the numbers of people visiting their centres throughout Lebanon have been falling, with the former recording a 30 percent decline in visits in March. 
Amel and MSF run clinics both in cities and in rural areas like the Bekaa Valley, and while the groups said their mobile clinics were still able to reach people where they live in the countryside, they were concerned about the additional restrictions and the decline in the number of total patients accessing their services.
Aria Danika, MSF's deputy head of mission for advocacy, told TNH that the decrease is likely related to increased barriers to refugee mobility. 
Adapting to the lockdown, some organisations have been able to switch gears to make sure their patients are still getting the care they need. "Social workers [are] calling people when appointments [are] coming up, to ensure they're okay and to get their medications refilled," Danika said.
Differing regulations
While MSF and Amel are still reaching patients in more remote parts of Lebanon, some – mostly smaller – NGOs that previously provided mobile medical services told TNH they had been being blocked from entering the camps.
This appears to be partly due to new restrictions on refugee movement, like extra curfews, rolled out, according to a recent Human Rights Watch count, by at least 21 municipalities. There are no hard and fast rules for when NGOs can enter the camps or when people can leave them, enforcement varies, and access often seems to depend on location and pre-existing relationships with local authorities.
Feras Alghadban, medical director of Endless Medical Advantage, a small Syrian NGO that runs mobile clinics in the Bekaa Valley, said the group was unable to get permission from local authorities to operate its clinics in the camps until the middle of April, one month after the lockdown began.
The doctors switched to consultations over WhatsApp and, when possible, dropped off medication for existing patients outside their tents or shelters. 
Sick camp residents were forced, Alghadban said, to go to nearby clinics or health centres, where it can be hard to access care because many have cut back on staffing during the lockdown. Others sought care at hospitals, which, due to Lebanon's privatised system, often require patients to pay a deposit before they can be seen or admitted.
"If they go to the hospital, for instance, they will have to put down at least 100,000 Lebanese pounds (about $34 at the current market rate), and they don't have it," Alghadban said in early April. "So they contact us and we're trying to help them, but we can't enter the camps."
Amel has had an easier time of it, although healthcare coordinator Mohammed al-Zayed said the aid group still had access problems in the first two weeks of lockdown. "We solved this with the municipalities," he said. "We have long-standing relationships with the municipalities in the areas where we are operating." 
Hussein al-Shobasi, the mayor of Saadnayel, where Assaf was unable to get her medication, did not respond to TNH's request for a statement on its COVID-19 measures. And Mawas Araji, the mayor of neighbouring Bar Elias – also home to many refugees – said NGOs have not been showing up to help.
"I know not a single NGO over the past four months... [that has] checked up on [Syrian refugees]," Araji said, adding that some 60,000 Syrian refugees live in the town. "It's a shame; they will starve."
However, Omar Abdullah, livelihoods coordinator at the Lebanese organisation Sawa for Development and Aid, said his group continues to sanitise encampments in Bar Elias and Saadnayel, despite the restrictions. 
"We fully respect the movement restrictions to support efforts to contain and limit the spread of COVID-19," Lisa Abou Khaled, a spokesperson for UNHCR, told TNH, adding that the UN's refugee agency had submitted a list of NGOs who conduct "critical" work to the authorities to ensure their operations can continue.
"When we receive reports of refugees facing additional restrictions, we follow up with the authorities to ensure that refugees can still cater for their essential needs," Abou Khaled added.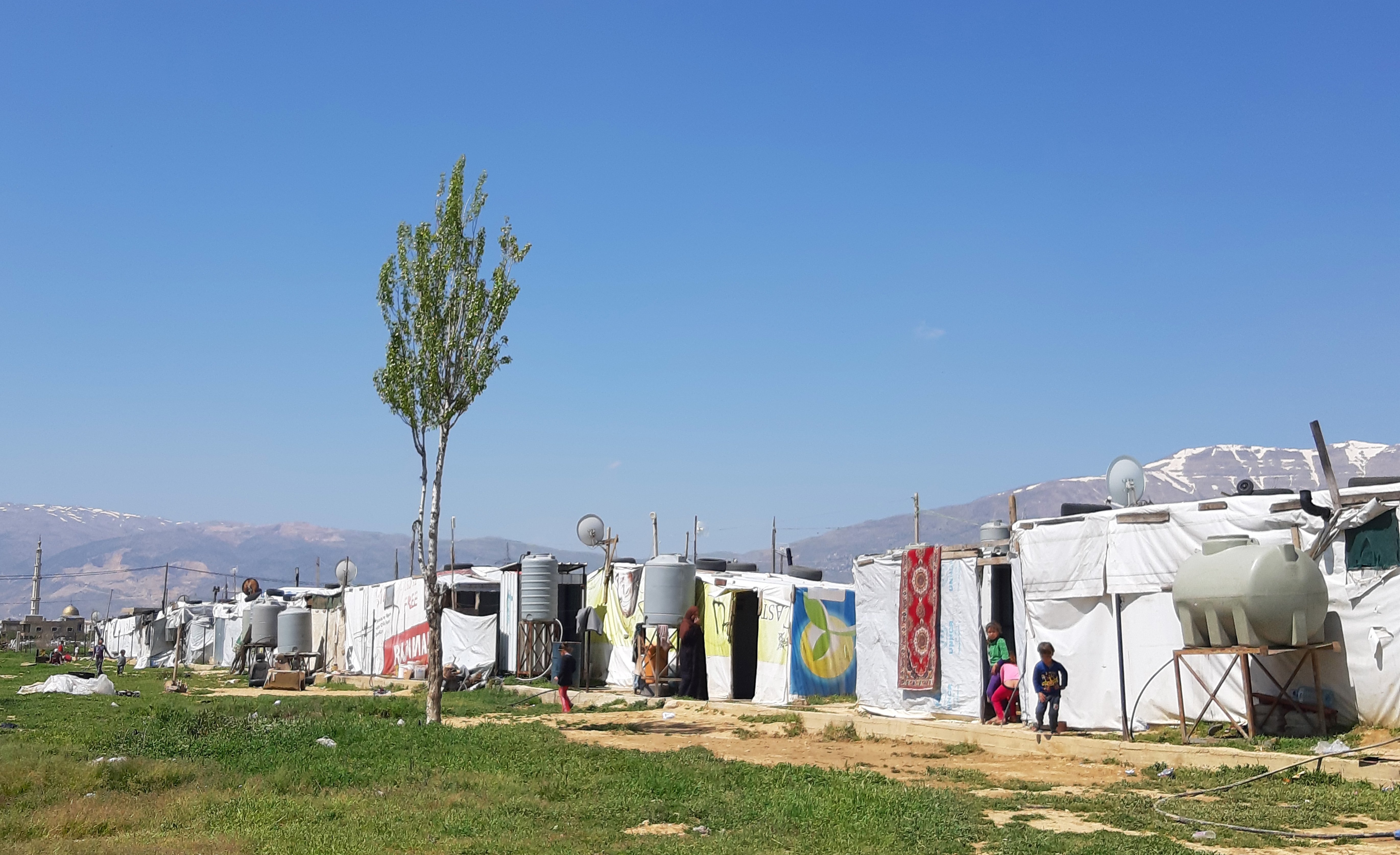 Declining socioeconomic conditions
Even as it becomes more and more difficult to get medical care and other assistance, refugees are also increasingly struggling financially, with the global pandemic coming as Lebanon suffers its worst fiscal crisis since the 1975-1990 civil war. 
Read more → Lebanon's financial crisis hits Syrian refugees hard
Earlier this month, a Syrian refugee named Bassam al-Hallak died after setting himself on fire in the Bekaa Valley. Al-Hallak, a carpenter, had not found work in two years, and was under serious economic strain.
Refugees say some of the new hardship is due to limitations on refugee movement imposed by local authorities. Although work in food production is technically allowed during the lockdown, many refugees are afraid to leave the camps to work in the fields as they once did.
"Here in the camp, the municipality has forbidden anyone to go out," Assaf said. "Currently, no one has money. At the end of the month, most people don't have bread," much less medicine, she added.
"There's no work; it's absolutely forbidden," agreed Aisha Ibrahim, who lives in an informal camp in Bar Elias with her husband, mother-in-law, and six children – three of whom have disabilities. Ibrahim said camp residents had been threatened with deportation if they ventured out for anything other than food and medicine. 
As a result she's had to make some hard choices. "I prefer food; it's better than disinfectants," Ibrahim said. "There are some things more important than others."
Even before the financial meltdown and before coronavirus, according to a UN assessment published in December 2019, only one third of refugees in Lebanon had regular work, and the vast majority – 96 percent – were in debt. 
According to UNHCR, it was already extremely difficult for many refugees to get by, and now the pandemic is making it worse. "The situation is having a severe impact on refugees' access to livelihoods, morale, and ability to meet their basic survival needs like rent, food, and medicine," Abou Khaled said, "[Much] as it [also] is for vulnerable Lebanese communities."
People must continue to try to make money any way they can. Earlier this month, Assaf risked going out to work in the fields for two days, for 6,000 Lebanese lira, about $2, a day. Afterwards, she got sick. The fatigue was so extreme she couldn't get out of bed for days. 
Her brother took her to a doctor she had seen before, who referred her for a scan in case the illness was a sign of a cancer relapse. 
"We are abandoned without food and drink, without medical care, without medicine."
But upon arriving at a government hospital, Assaf was told she wouldn't be admitted without first making payment of 500,000 Lebanese lira (about $170), which she did not have. She went back home.
"We are abandoned without food and drink, without medical care, without medicine," Assaf said.
In the end, Assaf was not entirely forsaken. Endless Medical Advantage managed to check in on her a few days later, eventually securing the funds to admit her to the hospital. But the aid groups fear not everyone will be so fortunate.
kc-as/as/ag
Subscribe to our coronavirus newsletter to stay up to date with our coverage.