The camps of ramshackle mud-brick shelters line the banks of the River Ubangi in the Democratic Republic of Congo. Inside, refugees from Central African Republic are suffering: from heat, from hunger, from disease.
At a registration centre in Lembo, a small village in Congo's Nord-Ubangi province, Esther Youkov's son was the latest victim. Just one and a half years old, he fell sick with malaria last week. First came the vomiting, then the diarrhoea, then the fever.
Youkov approached a local clinic for medicine but couldn't afford the treatment. Her son died shortly after midnight on the morning she spoke to IRIN. His name was Jean Akalozo. "He died because I am a refugee," Youkov whispered, struggling for words just a few hours after the funeral. "Here, we have nothing."
After four years of conflict, refugees are once again pouring across CAR's borders. In five months, 64,000 have fled from towns and villages in southeast CAR to isolated river communities in neighbouring Congo.
They are fleeing a country reaching levels of violence not seen since 2013 and 2014, when a coalition of largely Muslim rebel groups called the Séléka took power in a coup, triggering a backlash from a network of Christian self-defence militias called anti-balaka.
"The crisis right now has reached the same level as before," said Balkissa Ide Siddo, Central Africa researcher for Amnesty International.
The latest fighting has its roots in the splintering of the Séléka coalition. It began when the group's leader, Michel Djotodia, stepped down as president and its fighters left CAR's capital, Bangui, in January 2014.
It escalated in late 2016 when a coalition led by one ex-Séléka faction – the Popular Front for the Renaissance of the Central African Republic, or FPRC, began fighting another: the Union for Peace in the Central African Republic, a predominantly Fulani rebel group that refused to join the coalition.                                            
The revenge of Ali Darassa
Both sides have since committed atrocities against civilians, but in Nord-Ubangi most refugees have fled attacks by the latter, the UPC.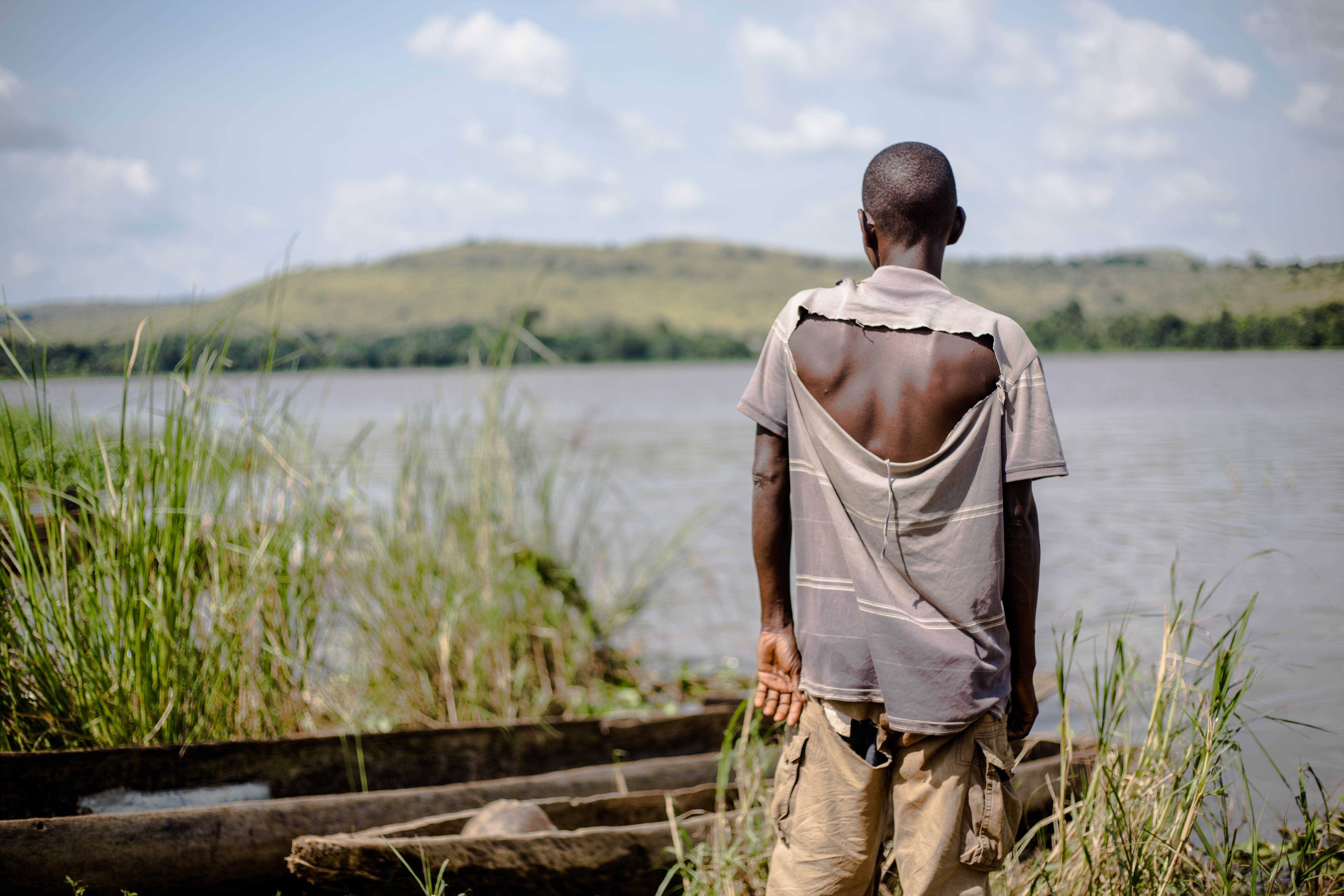 Louis Ndagbia, 58, was sitting outside his house early in the morning on 17 May when UPC fighters arrived in the village of Yama Makimbou. A bullet fizzed past his chest and hit his neighbour, Dieudonne Balekouzou, in the side. He died instantly.
In nearby Mobaye, Alexis Panda also fled on 17 May when UPC combatants stormed his village, burned down houses and executed fleeing civilians.
He said he saw roughly 100 bodies scattered on the ground that day, and lost two members of his family: his younger brother, Saturnnain Ndagbia, and his cousin, Gaby Agbada. Now "there is nobody left in Mobaye to mourn the bodies," he said.
The conflict spread to southeast CAR after the UN's peacekeeping mission, MINUSCA, negotiated the removal of the UPC and its leader, Ali Darassa, from its headquarters in Bambari. The idea was to create an "armed group-free zone" in CAR's second largest city.
Dislodged from its stronghold, the UPC reorganised in the southeast, an area with no MINUSCA presence that had also been recently vacated by American and Ugandan troops deployed on a mission against Uganda's notorious Lord's Resistance Army (LRA).
"MINUSCA should have made sure that wherever Darassa went after Bambari the population was safe," said Siddo. "As far as I'm aware, no measures were taken."
As the UPC moved south it was pursued by the FPRC, working alongside anti-balaka groups it once fought against.
A pattern of reprisal killings emerged where coalition fighters targeted ethnic Fulani and the UPC targeted Christians. In June, the UN said "the early warning signs of genocide" had become present.
Violence continues
In Mobayi-Mbongo, a village and displacement site across the river from Mobaye, CAR refugees said attacks by the UPC are continuing. The sound of gunfire can be heard on a regular basis. Smoke can be seen rising up from the thatched rooves of homes set on fire.
"Nowadays, you can walk 60-65 kilometres and you will not see one person on the road," said Fidel Pasianga, 39. "All of the houses have been burnt."
Standing nearby, Fabrice Nzongba said his son, Celestin Tchabassim, was shot dead after venturing back to Mobaye in search of food last month.                                                           
A search party found his body with a bullet hole in his head and another in his leg. He is now buried outside Nzongba's half-built shelter under a mound of orange dirt.
"The UPC don't want to see any civilians," Nzongba said.
Other refugees have fled different armed groups. In May, anti-balaka fighters with heavy weapons attacked the town of Bangassou, leaving 119 dead. Some 37,000 refugees have since been reported in Ndu, a remote village across the river in Congo's Bas-Uélé province.                        
The indiscriminate targeting of Muslims by anti-balaka in Bangassou caused friction within the FPRC coalition. In Bria, a diamond-mining town in CAR's Haute-Kotto province, an Arab faction led by the now-deceased Ahmat Issa clashed with an anti-balaka group, causing the displacement of more than 38,000 people.
Further south in Zemio, anti-balaka elements have been fighting with "armed Muslim groups" since June, according to the UN, causing thousands to flee to Zapai, also in Bas-Uélé.
Beyond help's reach
The new arrivals face grim conditions. At the registration centre in Lembo, thousands queued under the scorching sun on a recent afternoon.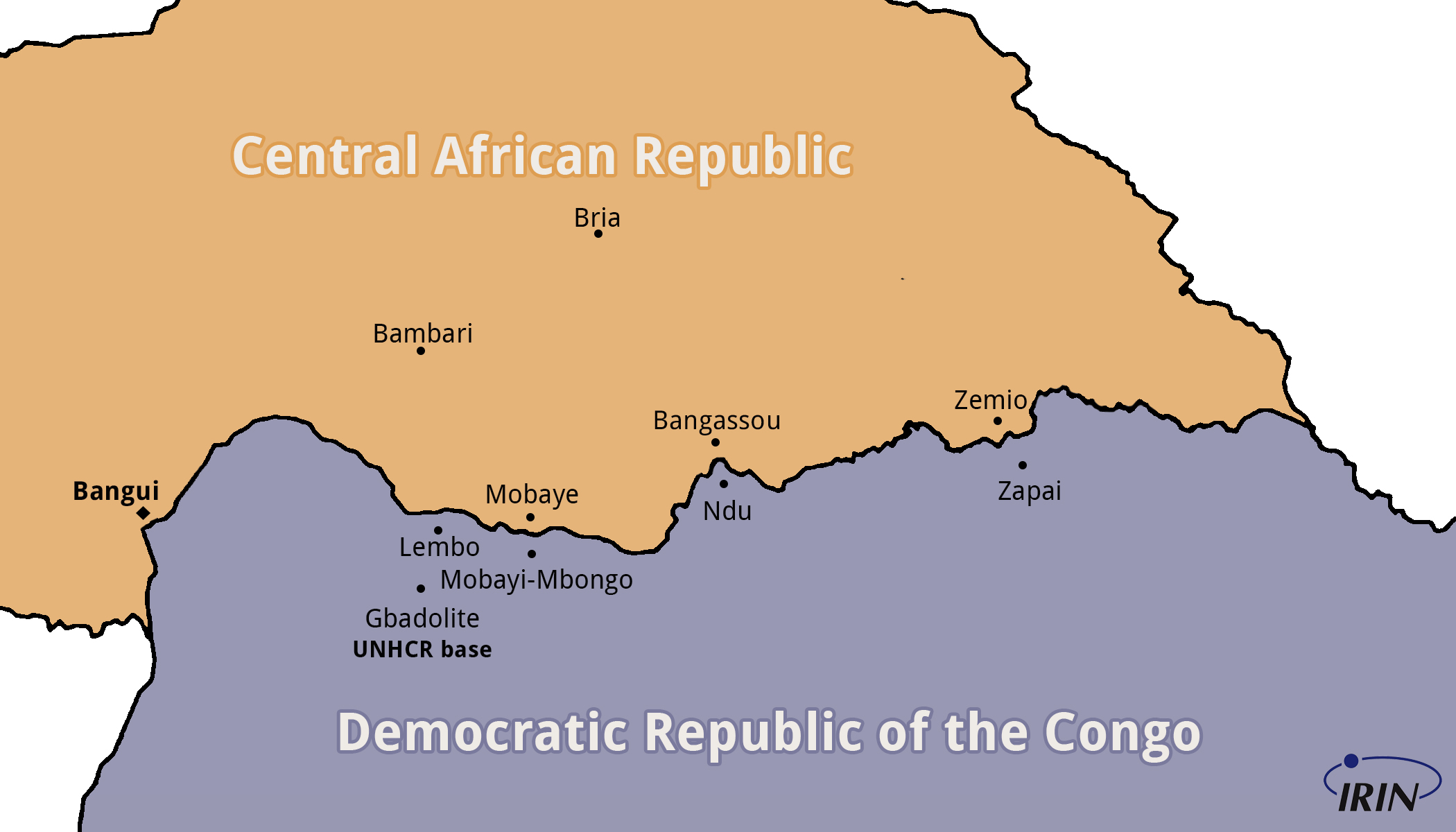 Men struggled to retain their dignity as scuffles broke out; others just struggled to stay standing. In a separate queue, women held out babies to be photographed and toddlers with hard, round bellies played around their feet.
UNHCR, the UN refugee agency, has distributed non-food items including mosquito nets, cooking sets, and plastic sheeting to some refugees, but food distribution is yet to commence at any displacement site, five months after refugees began to arrive.
"People are dying every day," said Francois Kohoutchi, 60, in Lembo.
Assistance has been hampered by major accessibility challenges. Aid groups are unable to reach Zapai because of the presence of a splinter group of the LRA.
"A lot of the people fleeing Zemio are at risk of the LRA," said Paul Ronan, a researcher at the advocacy group Invisible Children. "The towns in this area have been frequently attacked over the past few years."
Reaching Ndu, opposite Bangassou, takes UNHCR staff four days from its base in Gbadolite, using a mixture of cars, bikes and canoes. Even accessible sites like Lembo require driving down a winding dirt track, flanked by elephant grass and flooded by heavy rain.
Before the present influx, UNHCR was already assisting more than 100,000 Central Africans in five camps and other informal settlements. Just 11 percent of its 2017 funding appeal for those refugees has been received, with additional resources for new arrivals released only recently.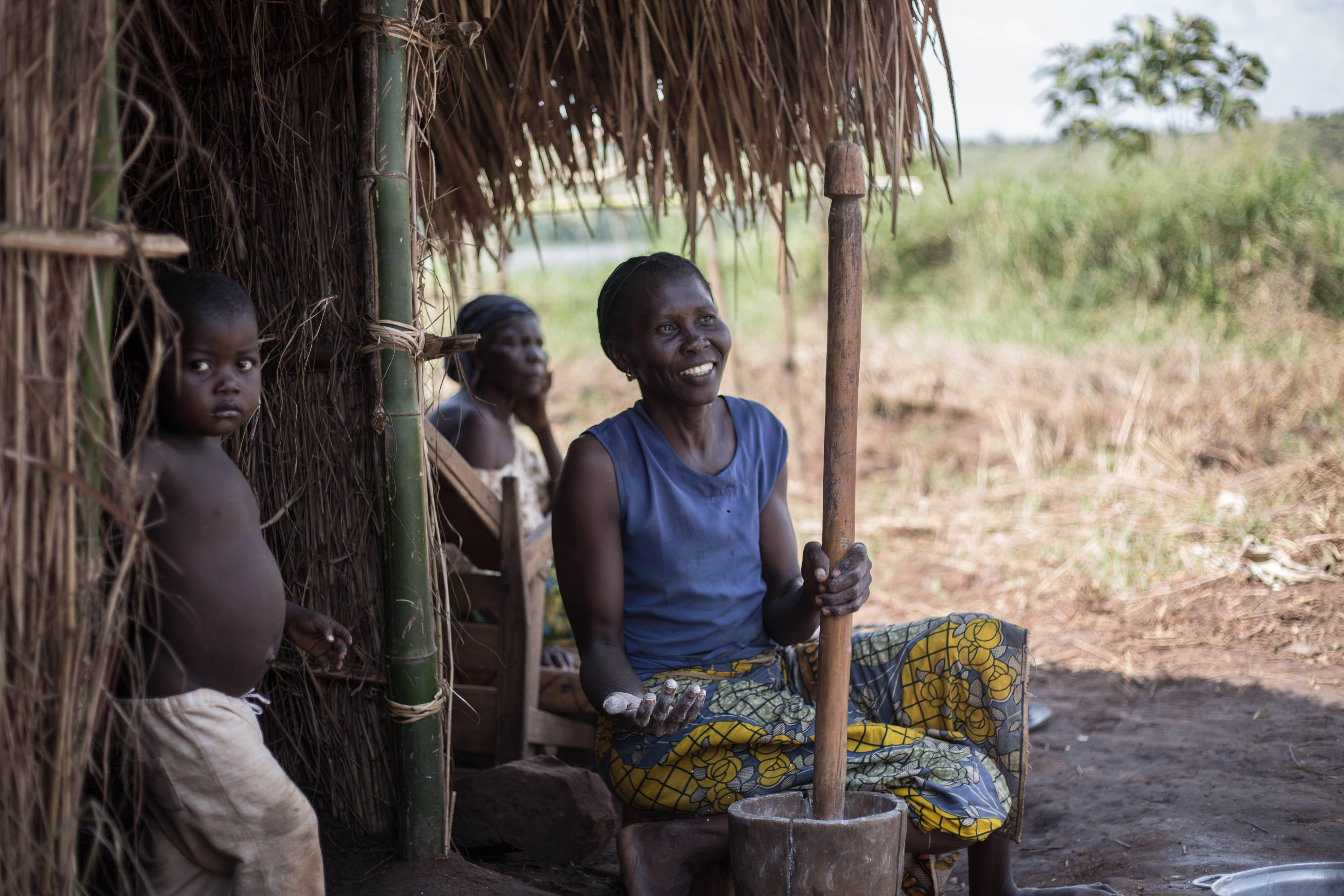 "The refugee response for Central Africans is one of the most underfunded in the world," said Andreas Kirchhof, UNHCR spokesman in DRC. "In Congo, we had hardly any support to provide to the new arrivals."
For now, refugees say they are surviving almost entirely on the generosity of impoverished host communities. "We welcomed them here," said Philomene Gerekanda, chief of Lembo. "But we have nothing to give them. It is a small village. Life here is very painful."
Rebels reshuffle
In CAR, a ceasefire agreement between the UPC, the FPRC, and anti-balaka groups was signed in early October. After a year of deadly clashes, the FPRC then announced UPC chief Ali Darassa as coalition vice-president.
While the allegiances shift in surprising ways, the massacres continue like clockwork. Last week anti-balaka groups attacked the southeastern town of Pombolo, leaving at least 26 dead. The week prior, 20 Muslims were slaughtered in nearby Kembé.
Last week, visiting CAR for the first time, UN Secretary-General António Guterres requested 900 additional troops from the Security Council to help protect civilians, but the strategy appears more geared to controlling the mines where fighters' income is generated than on protecting every rural hamlet.
In Mobayi-Mbongo, Roseline Zimba said she would rather live with seven children squeezed into a single-roomed straw hut than return home. Not even the death of her youngest child, Ester Biawali, last month from disease, has changed her mind.
"It is so near," she said, looking out towards her village across the water. "But I cannot travel back. When the rebels see civilians, they kill them."
pk/oa/ag
TOP PHOTO: Access is one obstacle to the flow of aid