Dear readers,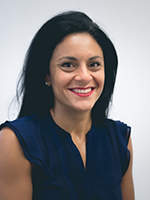 This coming September will mark 12 years since I joined IRIN/The New Humanitarian, including 7.5 years as its Director/CEO.
Serving TNH has been the privilege of a lifetime and I am incredibly proud of what we have built. But the time has come for me to move on. As we transition from start-up to scale-up, and enter a new chapter of scale and sustainability, fresh leadership is healthy and positive.
Today, TNH is in a very different place than it was in 2015, when we began rebuilding the organisation from scratch. We have grown substantially, and are in a strong and stable position – one I could have only dreamed possible back then. We have an excellent quality of journalism, a loyal and committed audience, a solid and growing funding base, increased visibility, and most of all, an amazing team of talented and committed staff.
Our editorial team produces deep reporting on forgotten crises, investigations into sexual exploitation, thoughtful analysis of the aid sector, and interactive multimedia story-telling that is unmatched. They are smart, creative, and so truly dedicated to the mission.
Our production team has built us a presence on major social media platforms; is repackaging work for different platforms and audiences; and is developing new formats every day to meet changing consumer habits. They are innovative, bold and constantly curious.
Our audience team has brought our work into the global spotlight. They have built a successful membership programme and are the ones behind our seamless, thought-provoking live events. They are fearless and persistent.
Our fundraising team has raised millions of dollars to support our work by building sustained relationships of trust with our ever-growing number of donors. They have diversified our pool of supporters to include foundations and high-net worth individuals, and they led us through the rebrand that delivered the name The New Humanitarian, which has proven so fitting and forward-looking.
Our operations team has built robust financial management systems, put in place workflows that make the day to day more efficient, expanded our amazing team, and ensured we take care of our people. They are the firefighters that solve crises and the invisible warriors keeping the ship afloat.
It is on this team's shoulders that The New Humanitarian's success rests and I have no doubt they will continue taking the organisation to new heights in the future.
Over the years - and thanks to the support of our readers, members and donors - we have been able to build a thriving non-profit newsroom at the international stage - a rarity in today's landscape. In addition to the in-depth reporting about forgotten crises around the world and the lengthy investigations into misconduct in the aid sector; we have expanded into new formats - from podcasting to live events; we have brought our world-class journalism to new audiences, including in the communities we serve; and we have driven change in the media sector more broadly by modeling decolonised forms of journalism.
In short, we have, together, proven to the world that it is possible to sustain the production of public service journalism about issues that most media ignore because it isn't commercially viable.
I hope you will continue to consume and support this amazing organisation's work for many years to come. Our mission is more important than ever - amid the increasing effects of climate change; new conflicts popping up in previously peaceful regions; an unprecedented number of people in need around the world; and an aid sector that will need scrutiny and independent analysis as it navigates this critical moment in history and calls to reform the way aid is delivered.
The Board of Directors have developed a smooth, unhurried transition plan that will unfold over several months. We have launched a public search for the organisation's next CEO, with support from Shortlist, a leading executive search firm with presence across Africa, Europe, and Asia.
If you think someone in your network could be this organization's next leader, please see the job description and encourage them to apply. You can also find more details and contact information in the announcement on our website.
I will be staying on until we have found a successor - and thus I look forward to continued engagement with you in the coming months.
In early 2024, I will then transition to a role on the new Board of Directors for the 501c3 entity in the US, which will focus on raising visibility and funding for TNH in the US.
Thank you for the trust you have placed in this most special of organisations - one that I will always believe in.
Heba