On 21 January, violence broke out when about 800 Hondurans who were part of a larger group were forcibly prevented from crossing into Mexico from Guatemala; Salvadoran and Honduran migrants are being shunted from Mexico to Guatemala and left to find their own way home; and, during a recent trip to a Guatemalan air force base that receives returning migrants, The New Humanitarian witnessed one new arrival being robbed.
These are just some of the ripple effects of US anti-immigration policies that are pushing asylum seekers from Guatemala, El Salvador, and Honduras back to countries ill-equipped to absorb them, and forcing many others into long and potentially dangerous waits in northern Mexico.
Metering – a system that limits the number of asylum seekers processed at US points of entry each day – has been strictly enforced. And, since January 2019, the Migrant Protection Protocols (MPP) – also known as the "Remain in Mexico" policy – have seen tens of thousands of asylum seekers forced to wait out their long application procedures in Mexico.
US President Donald Trump's administration has also pressured the Mexican government to crack down on those heading northwards, and forged "safe third country" agreements with Central American governments that automatically disqualify migrants from seeking asylum in the United States if they travel through these other countries first.
Together, the policies have created a virtual wall that has stymied immigration.
"President Trump has gutted the American asylum system, making it extremely difficult to enter the country," Vicki Gass, Oxfam's senior policy advisor for Central America, told TNH.
The clampdown appears to be having the intended effect: Customs and Border Protection figures reported by The Hill show migrant apprehensions at the southern US border fell for an eighth consecutive month in January, led by a drop in citizens from countries other than Mexico.
This briefing looks at the changing policy landscape and the effects it is having on asylum seekers and migrants in Mexico and the so-called Northern Triangle countries of Guatemala, El Salvador, and Honduras.
Mexico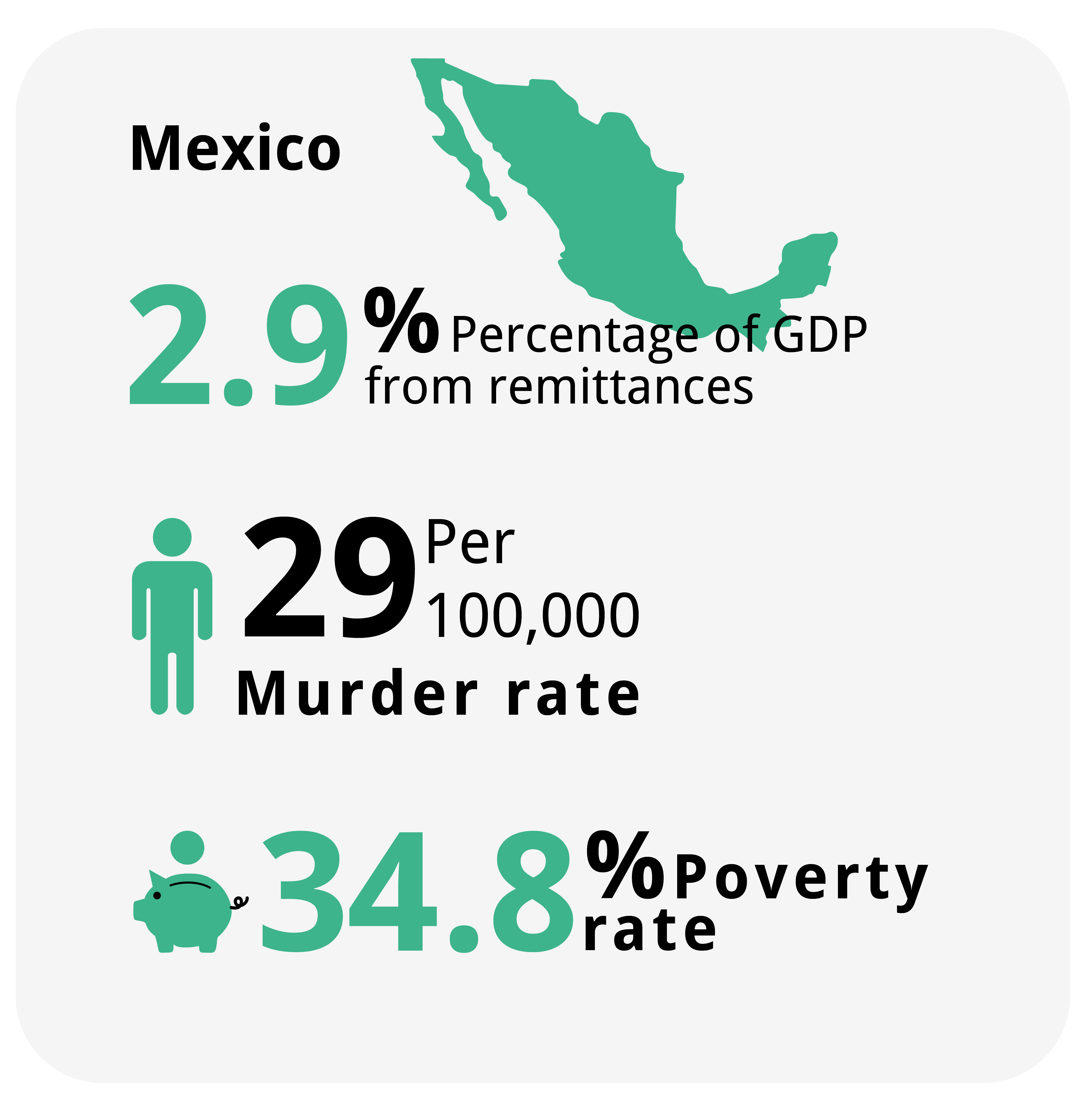 In brief:
Powerful cartels battling to control drug trafficking routes have propelled the number of murders in Mexico to its highest ever. Meanwhile, the Trump administration has used the threat of trade tariffs to pressure President Andrés Manuel López Obrador into restricting migrants from crossing its southern border. Almost 60,000 asylum seekers are believed to be living in limbo in Mexico, most in dangerous cities in the north.
Migration policy
President López supported migration when he took office, and initially provided the so-called migrant caravans with humanitarian visas to travel to the US border.
However, López had a change of heart after Trump introduced a five percent tariff on all Mexican exports to the United States in June 2019. The levy was aimed squarely at stemming northward migration and was lifted shortly after Mexico bowed to US demands.
In June 2019, López agreed to deploy two 6,000-troop battalions to Mexico's southern border to help curb migration, and has extended Mexican cooperation with Trump's Remain in Mexico policy.
"The Mexican government accepted the US proposal to become the wall, border patrol, and waiting room for asylum seekers," said Victor Clark Alfaro, director of the Binational Center for Human Rights in Tijuana.
Although Mexico hasn't signed a "safe third country" agreement, its other efforts to block, deport, and contain migration at the Trump administration's behest cut the flow of migrants detained along the US-Mexico border to 63,989 in August, from 146,266 at the end of May.
"Trump got his wall. The Mexicans have paid for it," writes Susan Gzesh, executive director of the human rights programme at the University of Chicago, in a scathing assessment of Mexico's action for Just Security. "Are we at the end of the asylum era as we knew it?" she asks.
Situation for asylum seekers
Once they have endured a months-long wait due to "metering", those seeking asylum in the United States now have to wait many more months – often longer than a year – in Mexico while their applications are processed until they get an interview.
Those waiting often do so close to the US border in places like Nogales, Ciudad Juárez, Nuevo Laredo, and Tijuana, which in March 2019 was named the most violent city in the world by Mexico's Citizens' Council for Public Safety and Criminal Justice.
For some, the wait is fatal. A Salvadoran working in a Tijuana pizza shop while waiting for his asylum case to be heard was kidnapped and stabbed to death in November.
Human Rights First estimates that 59,000 asylum seekers are in limbo in Mexico, half in Nuevo Laredo and Matamoros – two of the country's most dangerous locations. Some 816 public reports of violence against asylum seekers have been made, including rape, murder, and kidnapping. Almost a quarter of the victims are children.
Read more → Death of Ugandan shows risks for African asylum seekers in Mexico
Still, the number of migrants seeking asylum in Mexico rather than the United States jumped from 2,100 in 2014 to almost 30,000 in 2018, according to the UN's refugee agency, UNHCR.
The process is supposed to take less than 90 days, but a shortfall of money and personnel has created a severe backlog, according to the UN, and many people simply abandon it. UNHCR has loaned 105 contractors to the Mexican Commission for Refugee Assistance to support registration, case processing, and other functions.
Keep in mind
Several NGOs and humanitarian organisations work across Mexico, including Médecins Sans Frontières (MSF); the International Rescue Committee (IRC); and IOM, the UN's migration agency; as well as a number of local shelter groups, such as La Casa del Migrante.
MSF works along the migration route and at border locations in Nuevo Laredo, Matamoros, Mexicali, and Reynosa. The IRC also operates in the north of the country.
About 80 percent of migrants treated by MSF teams in Nuevo Laredo during the first nine months of 2019 reported having suffered at least one violent incident. Another 43.7 percent of patients said they had been victims of violence during the seven days prior to the consultation.
NGOs operating on the Guatemalan-Mexican border provide emergency support to migrants travelling from Central America, including contraception, medication, food, and psychological services. Those operations were stretched thin in 2019 by the succession of migrant caravans.
Guatemala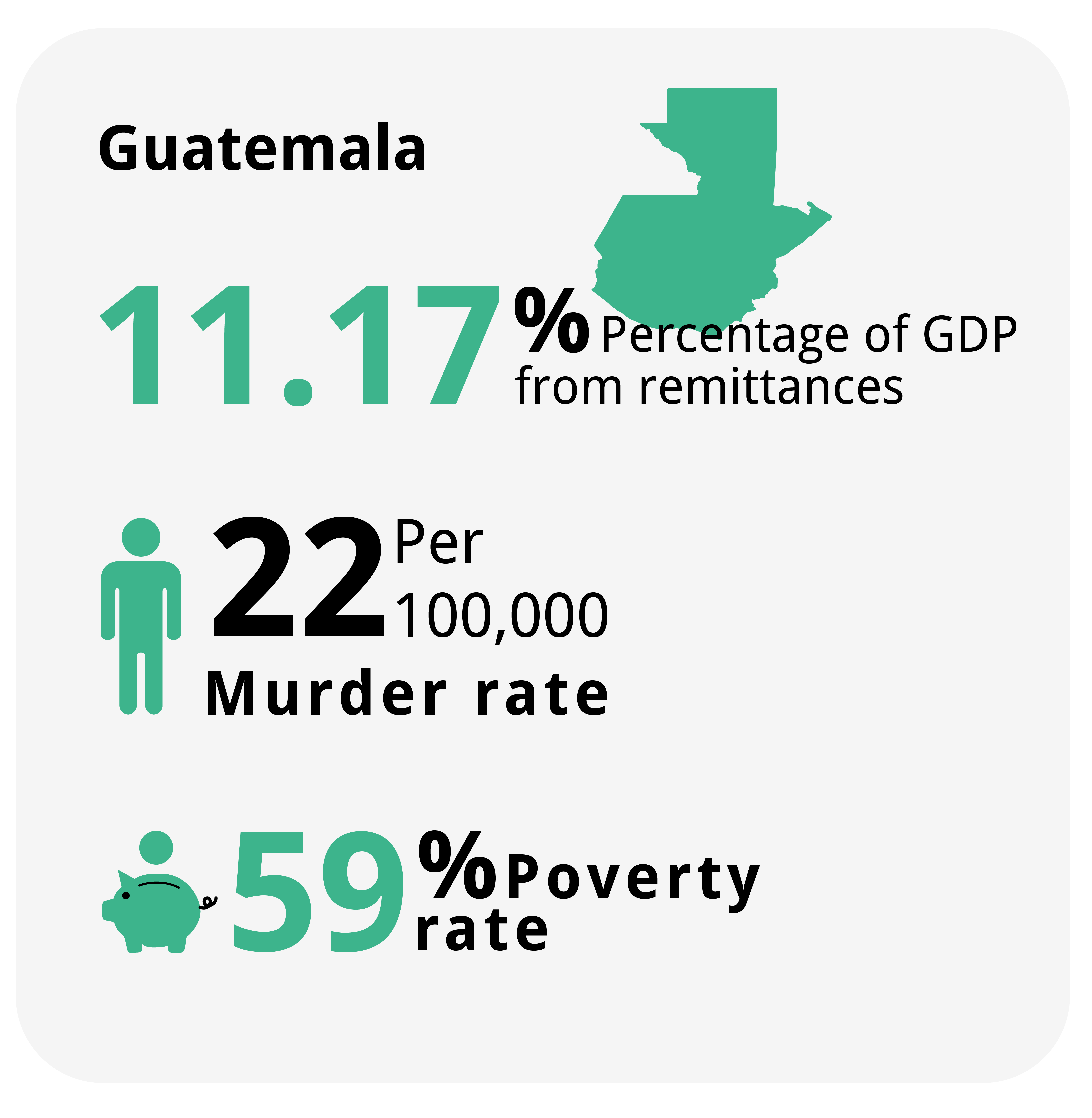 In brief:
Guatemala – itself wracked by drought, violence, and poverty – is seeing more and more asylum seekers and migrants returned to its borders. In addition to tens of thousands of Guatemalans deported from the United States, it's also taking in those from neighbouring countries who have either given up on getting into the United States or have had their asylum petitions rejected. This combined influx is fuelling the need for more humanitarian aid.
Migration policy
The Guatemalan government agreed last July to operate as a "safe third country", meaning any asylum seeker who passes through will be ineligible for asylum in the United States unless they first applied for protection in Guatemala. The policy was implemented in November.
The country is now receiving Salvadoran, Honduran, and Guatemalan nationals turned away by the United States. For example, a flight from El Paso, Texas on 20 January carried 49 Guatemalans, seven Salvadorans, and 15 Hondurans.
Six or seven flights a week arrive in Guatemala City filled with migrants of all kinds. Overwhelmingly, they carry Guatemalans deported from the United States – a group whose numbers topped 54,000 last year, according to the Guatemalan Institute of Migration. They also bring returnees whose asylum applications failed or who abandoned the long wait in northern Mexico. The air traffic comes in addition to buses bringing migrants back from Mexico.
Guatemalan authorities say women and children are the majority of the approximately 400 asylum seekers sent to the country since November.
So far almost all the migrants and asylum seekers from other countries are either returning to their country of origin or trying to get back to the US border rather than seeking asylum in Guatemala.
The nation's high crime rate and widespread poverty are among the causes. The country's murder rate was 22 out of 100,000 residents at the end of 2018, compared with a 2017 international average of 6.1.
Situation for asylum seekers
Economic inequality, corruption, and the power of criminal gangs and drug cartels drive migration from Guatemala. Indigenous communities are at risk because of discrimination and racial tensions. Returnees and deportees are also especially vulnerable.
"Many deportees are older and struggle to find a job, and then some move into or [are] impacted by the criminal world," one deportee told TNH, speaking on condition of anonymity.
Guatemalan officials said they are making significant investments to prepare for and assist returnees, and that aid organisations are equipped to handle the volume.
But Father Mauro Verzeletti, a prominent activist whose NGO, La Casa del Migrante, provides shelter and job training to migrants and asylum seekers in Guatemala City, told TNH that during one recent caravan he had to rent additional space to support those arriving.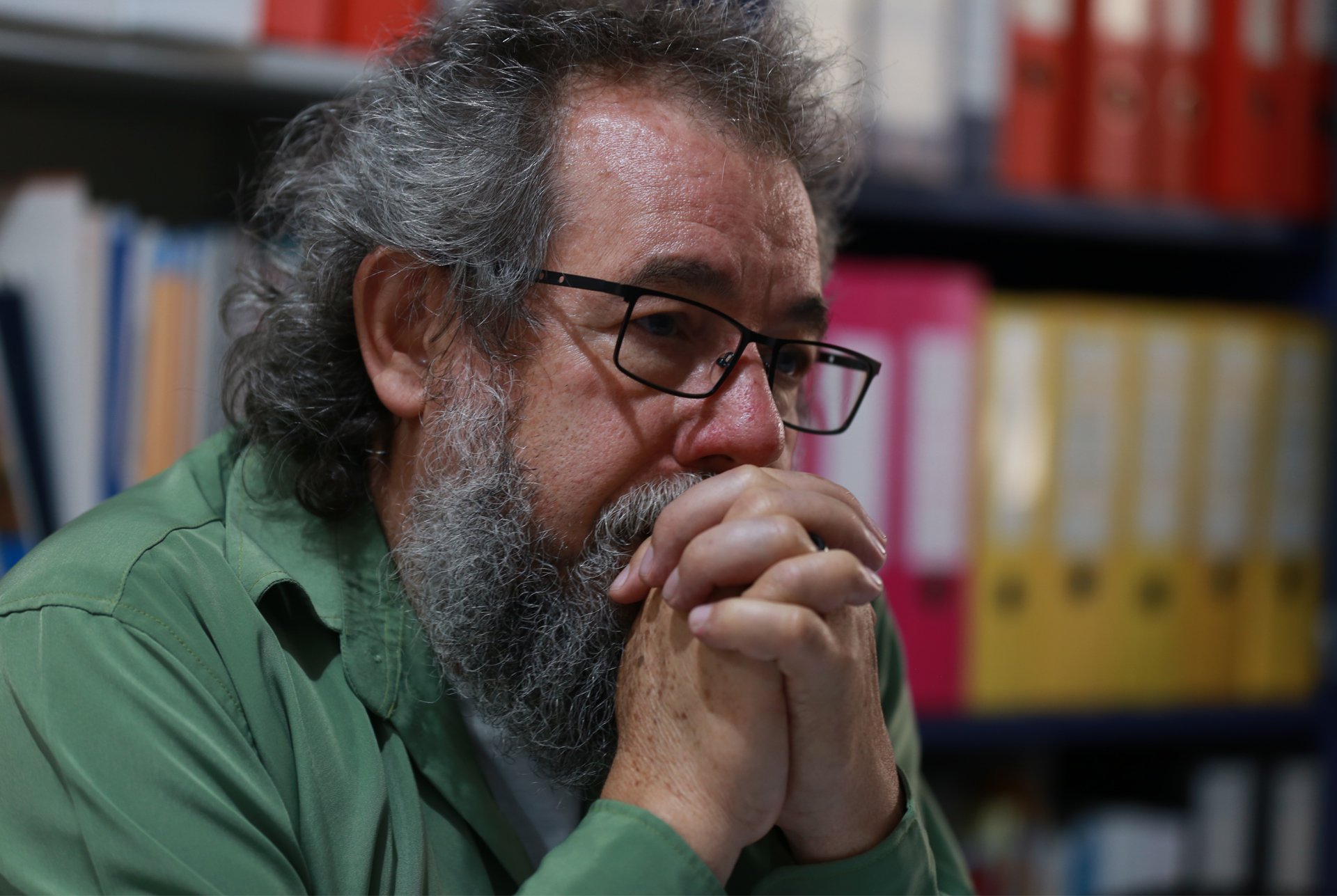 Keep in mind
A mixture of international and local NGOs are on the ground providing food, shelter, and employment training, which includes a partnership with a call centre. Te Conecta works with some migrants on job training. Shelter remains inadequate, however. Mental health services are also lacking, as is information.
All the service providers reported being overextended at times and confirmed that returnees have trouble finding work.
El Salvador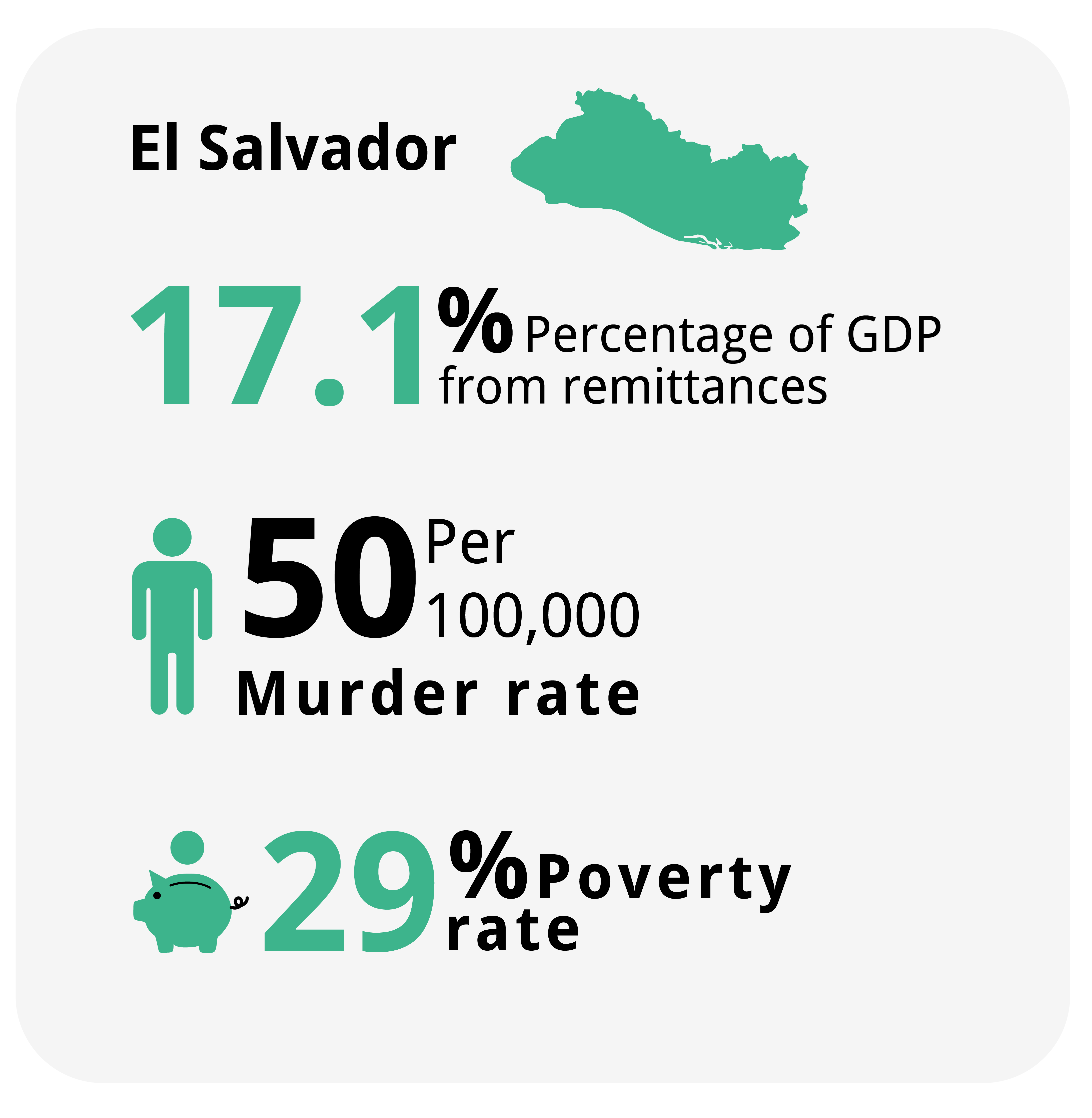 In brief:
Though crime is on the decline, the country's murder rate remains among the highest in the world. The government estimates that more than 300 people leave each week due to extreme poverty and violence. Increasingly, drought ,worsened by the effects of climate change, is also a factor. Deportees and other returnees often face difficulty when forced back home.
Migration policy
El Salvador is also party to a "safe third country" with the United States. However, last week Foreign Minister Alexandra Hill Tinoco said El Salvador wasn't ready to offer asylum seekers the protection they need and that the country would refuse to accept them until it could. So far, those turned away at the US border have been returned to Guatemala instead.
According to an official from the Education Ministry who is managing migration, the country is heavily investing in education for returning migrants, including those older than traditional school age.
There are too few jobs to employ them: the World Bank estimates El Salvador generates 30,000 new jobs a year and needs 40,000 to meet the demand for work.
Situation for asylum seekers
The vice rector of the University of El Salvador said gang violence remains pervasive in many areas of the country, and disappearances and extortion are extremely high. It's estimated that there are 65,000 active gang members in the country and another 400,000 to 500,000 people associated with gangs. Many territorial areas fall under their control rather than the state's.
Women and children are at particularly high risk.
One recent returnee, who asked to remain anonymous to protect his safety, told TNH he received no information about support services when he arrived in the capital, San Salvador, and that he's still terrified of the gangs that first drove him from the country.
Human Rights Watch has reported that at least 138 people deported by the United States to El Salvador in recent years have been killed, and more than 70 others have been beaten, sexually assaulted, extorted, or tortured.
Keep in mind
Several NGOs are engaged in the country, including MSF and the IRC. Both provide health services in areas controlled by criminal gangs. The IRC is establishing safe spaces for especially vulnerable groups, including women, girls, and members of the LGBTQI+ population.
Stéphane Foulon, head of MSF's mission in El Salvador, said the organisation is coordinating with other agencies and public institutions such as the Ministry of Health.
There are also a number of local NGOs working with deportees, but the director of the Salvadoran Migrant Institute said their resources are stretched. It's often hard for migrants and asylum seekers to figure out where to find services, and – especially given the limited access in gang-controlled areas – for aid groups to gather the information they need to find out what assistance is required.
Honduras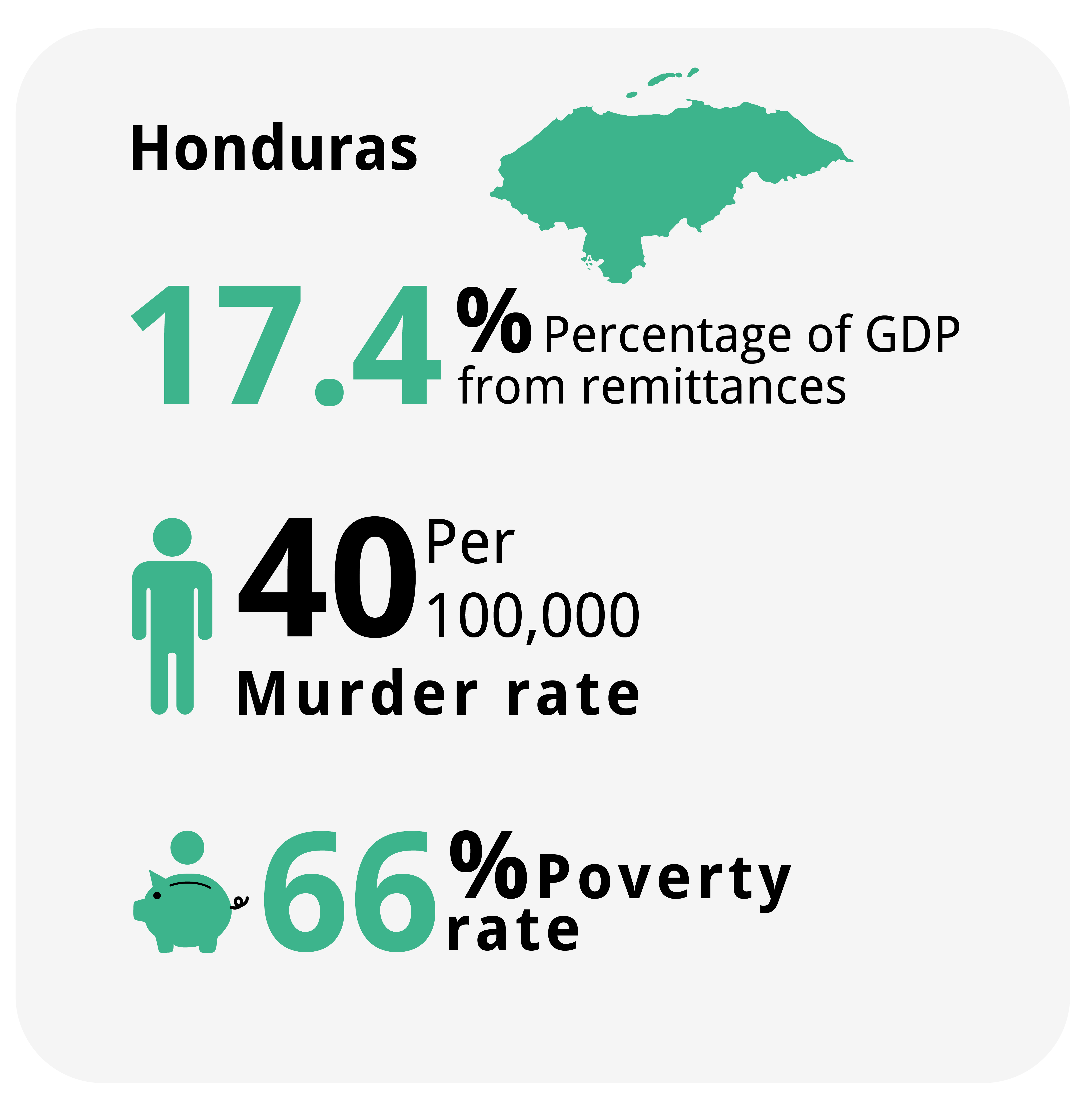 In brief:
Like other Northern Triangle states, Honduras struggles with rampant gang violence and a moribund economy. Corruption is so widespread that the president's own brother was found guilty of drug trafficking. Drought, exacerbated by climate change, has reached crisis level as well. The country's asylum system and capacity to welcome expected deportees is minimal.
Migration policy
Honduras too has bowed to Trump administration pressure by agreeing to serve as a "safe third country" for asylum seekers, who are expected to begin flowing there in the coming weeks or months despite the fact that the nation – like El Salvador – has no full-time asylum officers.
Chad Wolf, acting US secretary of homeland security, said during a January visit that new systems will be implemented piece by piece.
"To build asylum capacity in Honduras smoothly and efficiently we plan to implement in phases, which will allow us to gradually roll out the programme while working through operational considerations and questions on a small scale and assuring that the Honduran asylum system is not overwhelmed," he said.
Any newly returning asylum seekers from other countries will add to some 109,185 Honduran citizens deported from the United States last year. In the first eight months of 2019, the number jumped 50 percent from the same period a year earlier, according to the Consular and Migratory Observatory of Honduras.
Situation for asylum seekers
Few people have attempted to claim asylum in Honduras in the past, presumably due to the dangers of doing so.
Last June, the US State Department issued an alert about Honduras, saying: "violent crime, such as homicide and armed robbery is common… violent street crime, rape and narcotics and human trafficking is widespread." Police, the alert warned, lack the capacity to handle security.
Many of those deported would be expected to simply set out again for the United States.
The latest caravan dispersed on the Guatemala-Mexico border included Hondurans who had been deported from the United States, failed again to find jobs back home, and were trying to make their way back to the US border.
Keep in mind
A mix of local and international NGOs are responding with health and information services, including MSF, Save the Children, and GOAL USA, along with local organisations such as Casa Alianza and Centro de Desarrollo Humano. However, significant service gaps remain for returning migrants, particularly in helping them find jobs.
Despite US efforts to stem migration, Meghan López, IRC's regional director for Latin America, told TNH that its northern Mexico programmes continue to assist a wide range of nationalities beyond tjust the Northern Triangle: from Cubans and Ecuadorans to others from as far away as Cameroon and the Democratic Republic of Congo.
"This shows that when people are desperate enough, they find a way to make the trip," she said.
With reporting support from Morena Pérez Joachin and Xiomara Rivas.
jb/sl/ag