Proghyananda Vikkhu stood in his purple monk's robe in front of gleaming gold statues of the Buddha, recalling the night that a mob of nationalist Muslims attacked his monastery in eastern Bangladesh.
"This monastery is 300 years old and it was totally demolished on that night in 2012," he said. "Within one year, the Bangladesh government totally rebuilt it with help from the army."
The mob also sacked a village next door, motivated in part by twisted retribution for attacks by ethnic Rakhine Buddhists on ethnic Rohingya Muslims on the other side of the border, in Myanmar.
The government and military responses to violence against Bangladesh's Buddhist minority and Myanmar's Rohingya Muslim minority couldn't be more different.
Hundreds of people were killed in Myanmar's Rakhine State in 2012 and 140,000 were forced into displacement camps. Almost all the victims were Rohingya, burnt out of their homes by mobs of ethnic Rakhine Buddhists, and about 100,000 remain in camps today.
The 157-year-old mosque in the state capital, Sittwe, is still damaged. It's now off-limits to worshippers, and instead serves as a police post.
Unlike Buddhists who enjoy the rights of full citizens in Muslim-majority Bangladesh, Myanmar's Rohingya Muslims saw their citizenship stripped away during decades of military rule. 
Today, overwhelmingly-Buddhist Myanmar is led by a nominally civilian government headed by Nobel Laureate Aung San Su Kyi, but this shift away from direct military rule has not helped the Rohingya. They live under an apartheid system, with their movements severely restricted, along with their access to healthcare, education, and employment.
Decades of oppression have fuelled anger in the Rohingya community, which has recently given rise to an insurgency that threatens stability in Myanmar as well as Bangladesh. Analysts warn that the insurgency could attract support from international Islamist militant groups, including the so-called Islamic State.
"We cannot take this lightly, either as Bangladesh or members of the international community," said A.N.M. Muniruzzaman, a retired major-general who now heads the Bangladesh Institute for Peace and Security Studies.
He said Bangladesh should sponsor a UN Security Council resolution that would aim to resolve the humanitarian crisis in Rakhine State and stop Myanmar from forcing Rohingya over the border.
On 30 December, 11 Nobel Peace Prize Winners also urged the UN Security Council to take action, and they accused Myanmar of "ethnic cleansing and crimes against humanity". Aung San Suu Kyi, who won a Nobel Peace Prize for her decades-long struggle against Myanmar's former junta, was not among the signatories.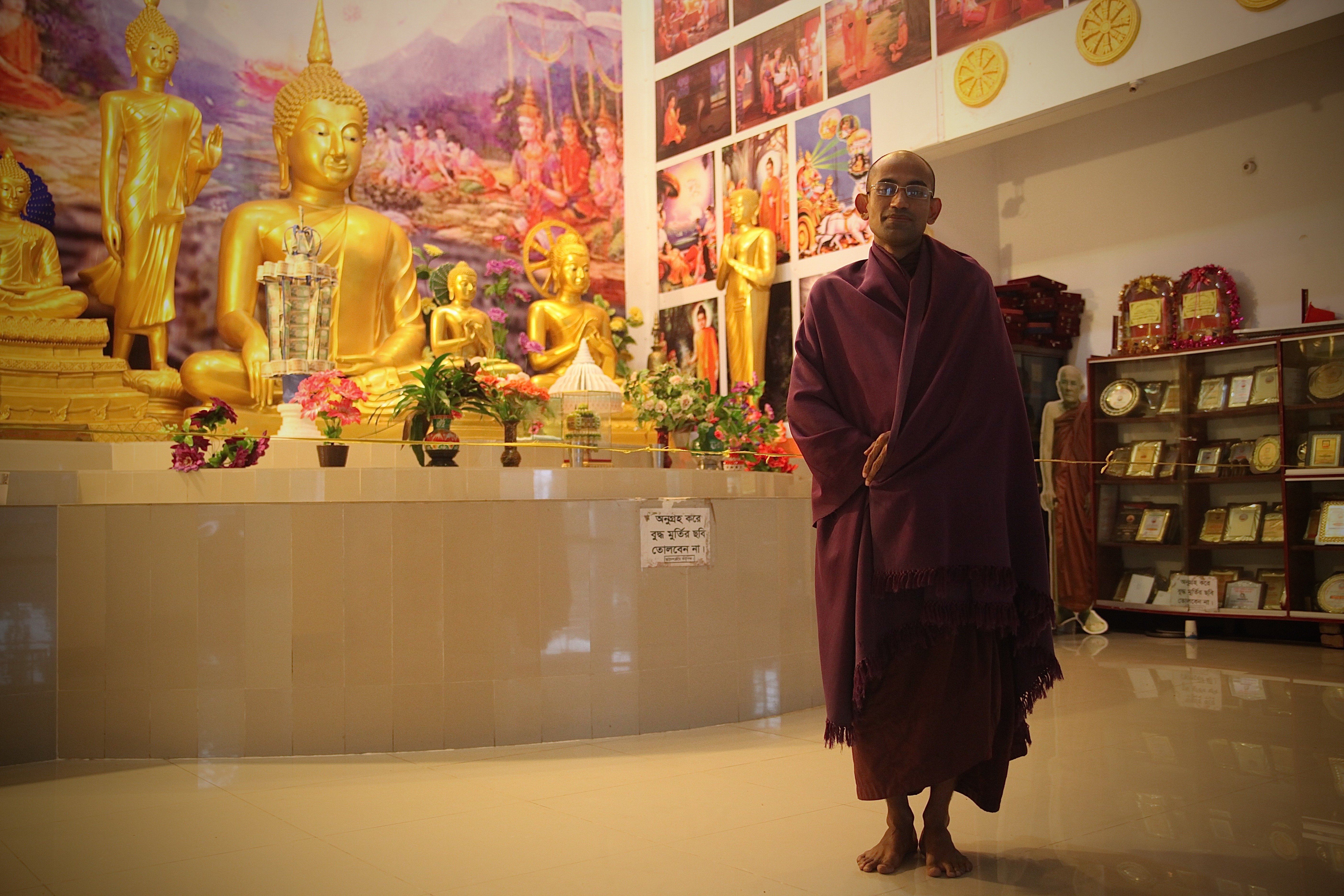 Rising insurgency
It was in direct response to the 2012 violence that some Rohingya began organising the nascent insurgency, according to a recent report by the International Crisis Group. A committee of Rohingya in Mecca oversees the group, which is called Harakah al-Yakin ["Faith Movement" in Arabic], and 20 Rohingya with international experience in guerrilla warfare are leading operations on the ground, ICG said.
Harakah al-Yakin struck first on 9 October, with hundreds of insurgents carrying out coordinated attacks on Myanmar police border posts that killed nine officers in Maungdaw, a frontier township. Four soldiers were killed in clashes on 11 October, while another soldier died and several more were wounded on 12 November before the insurgents retreated to a village, pursued by troops.
"Several hundred villagers, armed with whatever they had to hand [knives and farming implements], supported the attackers, seemingly spontaneously," ICG said.
The military called in air support after a lieutenant-colonel was shot dead, and two helicopter gunships "allegedly fired indiscriminately" at villagers trying to flee, according to the report. After the 12 November battles, "the military considerably stepped up its operations" in Maungdaw, said ICG.
Since then, there have been reports of widespread military abuses against Rohingya civilians, including rapes, killings, and disappearances. Rohingya have been fleeing by the tens of thousands into Bangladesh.
"Violence and abuses are likely to boost support for the armed group," ICG warned. "People pushed to desperation and anger, with no hope for the future, are more likely to embrace extremist responses, however counterproductive."
Uncooperative
Allegations of abuse have been met by flat denials from the government, which refuses to allow journalists and investigators into Maungdaw. Myanmar's Foreign Ministry spokeswoman Aye Aye Soe told IRIN she did not believe the International Organization for Migration when it said at least 34,000 Rohingya had crossed into Bangladesh since military operations began.
SEE: Myanmar says Rohingya rape and abuse allegations "made up", despite mounting evidence
The new arrivals join as many as half a million Rohingya who have fled to Bangladesh during attacks on their communities over the past few decades. Impoverished and overpopulated, Bangladesh struggles to host the refugees, and it now faces the potential that the overcrowded camps could become recruiting grounds for Harakah al-Yakin. Already, hundreds of Rohingya refugees have crossed back into Myanmar to join the insurgency, according to ICG.
Still, Myanmar continues to insist the situation in Rakhine State is "not an international issue", as a 19 December article posted to the Ministry of Information website put it.
Muniruzzaman said Bangladesh has unsuccessfully tried to "woo" Myanmar into working together to resolve issues in Rakhine State. He noted that Aung San Suu Kyi has visited virtually every other country in the region aside from Bangladesh.
Bangladesh's Foreign Ministry summoned Myanmar's ambassador in both November and December to offer its cooperation on resolving issues in Rakhine State so that the Rohingya can go home.
On 23 November, the ministry urged Myanmar to consider allowing an "independent investigation" into allegations of military abuses. The ministry also requested that Myanmar "take urgent appropriate measures so that Muslim minorities in the Rakhine State are not forced to seek shelter across the border", according to a statement.
Myanmar has thus far failed to do either. 
Complicated history
Many of the problems facing the approximately one million Rohingya in Myanmar are rooted in one overarching issue – statelessness. Unfortunately, full citizenship is largely based on membership in one of the 135 "national races", which do not include the Rohingya.
SEE: Bribes and bureaucracy – Myanmar's chaotic citizenship system
"It goes way, way past in history, whether they are citizens or not," said Aye Aye Soe. "And then it depends on a lot of issues. You have to consider both communities in Rakhine State."
The other community – ethnic Rakhines who comprise about two thirds of the state's population – largely consider the Rohingya illegal immigrants from Bangladesh. It is a sentiment widely shared throughout Myanmar, but it's based on a false history that nationalists have propagated over decades: that the Rohingya, whom they call "Bengalis", arrived during the British colonial period or afterwards.
Myanmar's Ministry of Religious Affairs and Culture even announced in mid-December that it would publish a treatise showing that the Rohingya are not from Myanmar.
The ancient ancestry of the Rakhine and Rohingya people is the subject of much debate, but historians say that both identities emerged from the kingdom of Arakan, which encompassed much of today's Rakhine State, as well as areas that are now in Bangladesh. The identity of each is based to great extent on religion, and there is ample evidence of both a Buddhist and Muslim presence in the kingdom.
Archeologists have unearthed coins from the 15th century that show Arakanese rulers using Islamic titles. But Michael Charney, a historian at the University of London School of Oriental and African Studies, argues that there were relatively few Muslims residing in Arakan until slave raids in the 17th century greatly boosted the population.
"Although there is very little evidence of a rural Muslim community in Arakan prior to the 1570s, they clearly made up a substantial proportion of the population in the 1770s, prior to Burman rule," he writes.
The Burmans, who comprise modern Myanmar's most populous and politically-powerful ethnic group, conquered Arakan in 1784. But Burma ruled for only 40 years before the British took it over, after which there was further migration into the region from what is now Bangladesh.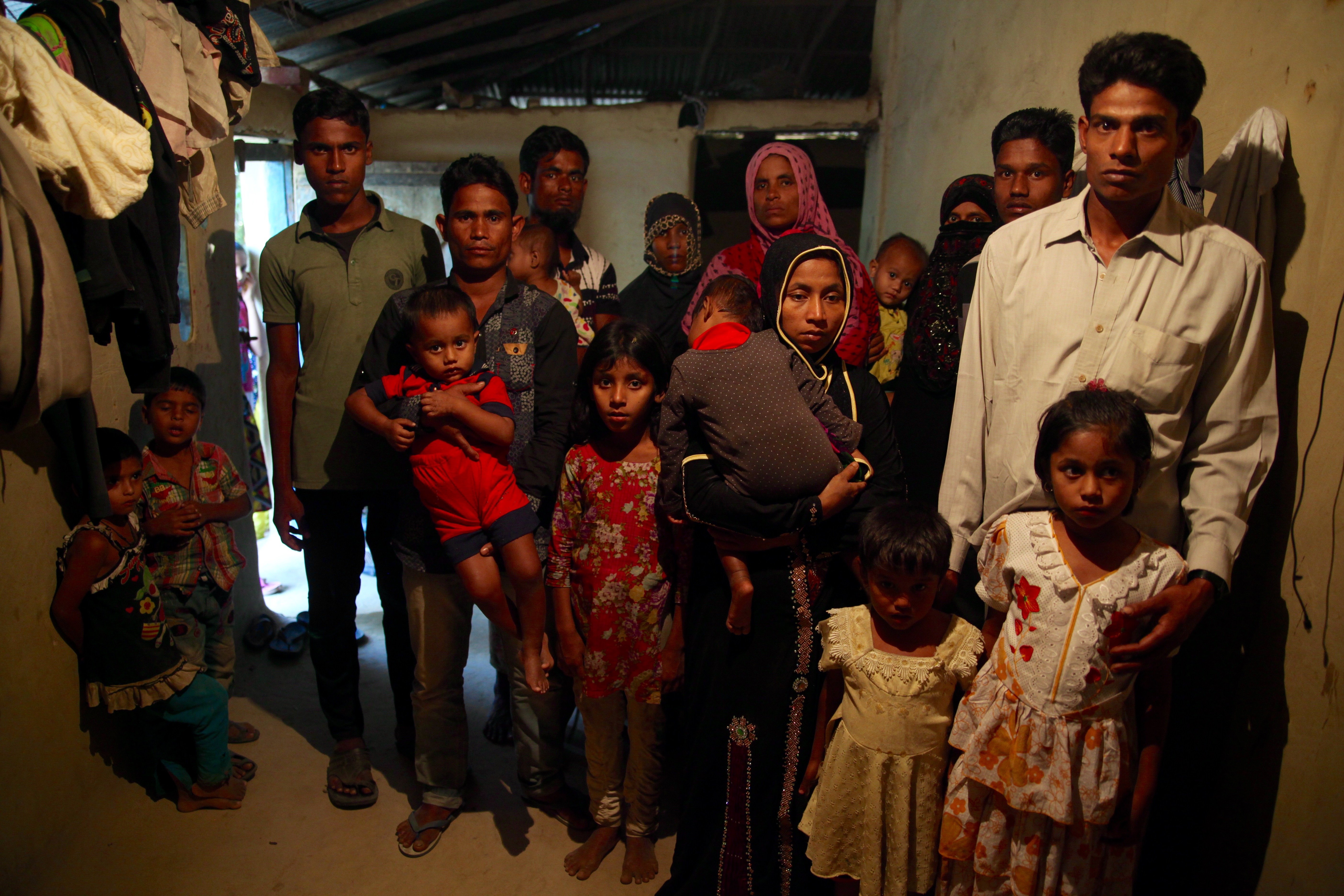 Citizenship
Myanmar insists that, in order to receive citizenship, Rohingya Muslims must provide evidence that their families were living in Rakhine State before the British conquest in 1824.
From an international perspective, it is anomalous to disenfranchise the descendants of people who arrived 193 years ago or even later. If other countries were to impose similar restrictions, many people who fled Myanmar during half a century of military dictatorship would suddenly find themselves stateless too.
It's also difficult for many Rohingya to prove their lineage, even if it does pre-date British rule. Identification documents have been lost throughout the years, including some that burnt along with their houses.
The differences between citizenship policies in Myanmar and Bangladesh are striking. Minority Buddhists who find themselves living in a predominantly Muslim country – on one side of a border arbitrarily drawn by the British – do not have to prove their right to be citizens. They are born Bangladeshi.
Buddhist teachings
Even so, anti-Rohingya prejudice is also common in the Rakhine Buddhist minority community in Bangladesh, according to Kya Thein Aung, who is Rakhine and head of Cox's Bazar City College.
"Our parents told us Rohingya means a floating culture: people who don't have a place," he said. In contrast: "We are the original people of this land."
Kya Thein Aung said he doubted that most reports of abuses against Rohingya were true. "If Myanmar denied to give them citizenship, then you can take them to another country," he added.
Proghyananda Vikkhu, the Buddhist monk who is associate director of the Sima Bihar monastery in Ramu, had a more enlightened view.
"The Myanmar military is responsible for torturing Rohingya people," said Vikkhu, who is a member of the Barua ethnic minority.
He said Buddhism teaches that all people have the right to be happy and live peacefully, and he condemned Buddhists who participated in attacks against Rohingya communities.
"The people who take part in this kind of violence don't follow the rules of Buddhism," he said. "They are not real Buddhists."
jf/ag
(TOP PHOTO: The Bimukti Bidarshan Bhabona Kendra Buddhist temple in Ramu was one of 16 temples damaged or destroyed by mobs of nationalist Muslims in 2012. The government and the military rebuilt them. CREDIT: Jared Ferrie/IRIN)