Aid agencies and journalists like to use lists. They usually apply to bad things: the worst place to be a woman; top five crazy holiday destinations; or, in the case of the Commonwealth Secretariat, its Global Youth Development Index.
It measures progress on youth development in 183 countries, looking at young people's levels of education, health and well-being, employment opportunities, as well as civic and political participation.
When all this is weighed, the index finds that the best place to be young is Germany. Sub-Saharan Africa is not recommended. But the place to really avoid is Central African Republic, which is anchored at the bottom of the table.
The 2.6 million young people living in CAR already know this. An insurgent rebellion, sweeping down from the north in 2012, has left swathes of the country still lawless, having a disastrous impact on the fortunes of the youth.
They have been forced out of school; are victims of displacement and collapsed health services; have been recruited as combatants; and have been direct casualties in the fighting between an alliance of northern-based Muslim rebels called Séléka, and Christian self-defence groups known as anti-Balaka.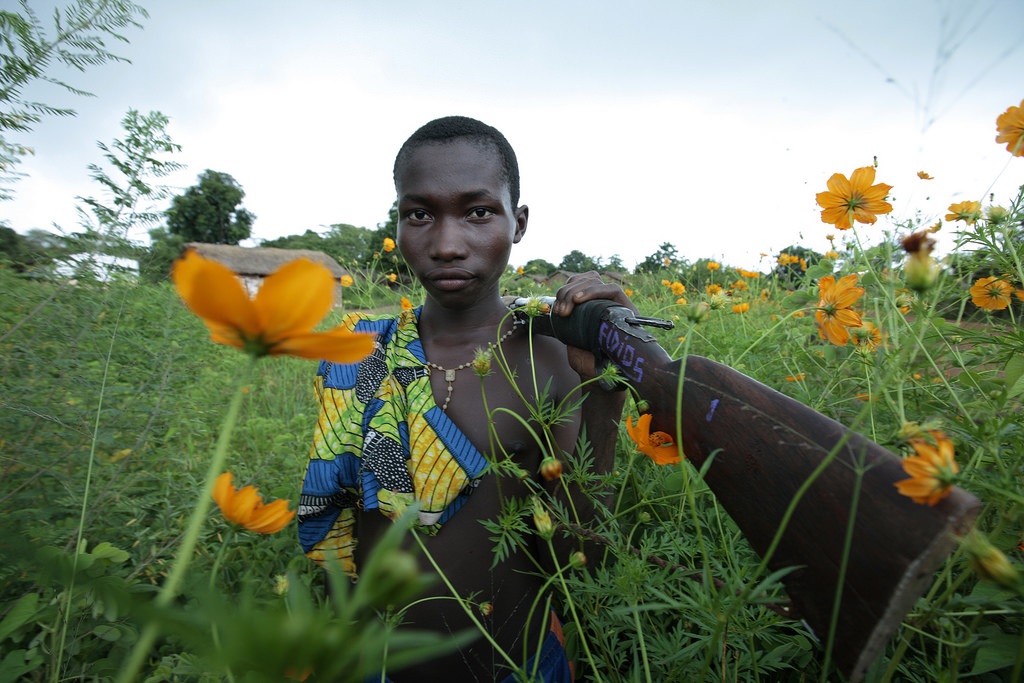 Turmoil in numbers
CAR never was a model of development. But the resultant turmoil has made things a good deal worse. According to the UN's emergency aid coordination body, OCHA, some 2.3 million people out of a population of 4.6 million are currently in need of aid; 385,000 people have been made homeless; and 452,000 have been forced to flee the country.
Children, as ever, are among the most vulnerable. Between 6,000 to 10,000 (aged under 18) have been conscripted by various militia. Some, like Uganda's notorious Lord's Resistance Army, operating in the south, abduct to fill their depleted ranks. Other groups kidnap for ransom, according to a report by the UN secretary-general.
As jobs are extremely hard to find, some young people join voluntarily – if consent is really possible under such circumstances. They man the barricades and checkpoints that tax citizens. Others still see themselves as community defenders, or are out for revenge.
Girls are at particular risk of sexual violence as a result of the disorder. They are not only threatened by gunmen in their own communities, but shockingly have also been victims of soldiers in the UN peacekeeping mission known as MINUSCA, and the French intervention force Sangaris.
Those allegations stretch from 2013 to March this year, according to Code Blue, which monitors abuse by peacekeepers.
School's out
The violence has affected an already fragile education system. Schools have been attacked and vandalised. But in an environment of insecurity and economic hardship, classes are less of a priority for worried parents.
Patricia Ngoumbré Mounon is a district school inspector in Bangui. The six schools she supervises had more than 15,000 students last year. Enrolment has now fallen to 12,700 pupils, part of a deepening trend of disruption.
"Parents would rather keep their children at home while waiting for the security situation to get better, or would rather take them to the fields and use them as labour," Mounon told IRIN.
Paul Singa, a second-year philosophy student, has had to quit university and take up work as a cleaner in an NGO to support his family. "This crisis has crushed my dreams because my parents, who were financing my studies, cannot anymore," he said.
Reintegration?
Ten armed groups agreed last year to release all children under their control and cease recruitment of child soldiers. As a result, some 3,000 former child combatants have been "separated" from the militias, but according to the US State Department, the government remains "without an effective disarmament, demobilisation, and reintegration programme".
All children who have been released have received reintegration support from aid agencies and most were reunited with their families. But there is still the risk of re-recruitment. In January this year, 150 children re-joined the armed group they had been separated from, the State Department noted.
"All indicators are red. Most young people are illiterate," said Francis Mangombé, president of the National Youth Council, an NGO. "It's an under-educated youth, and it hasn't been trained properly for a while."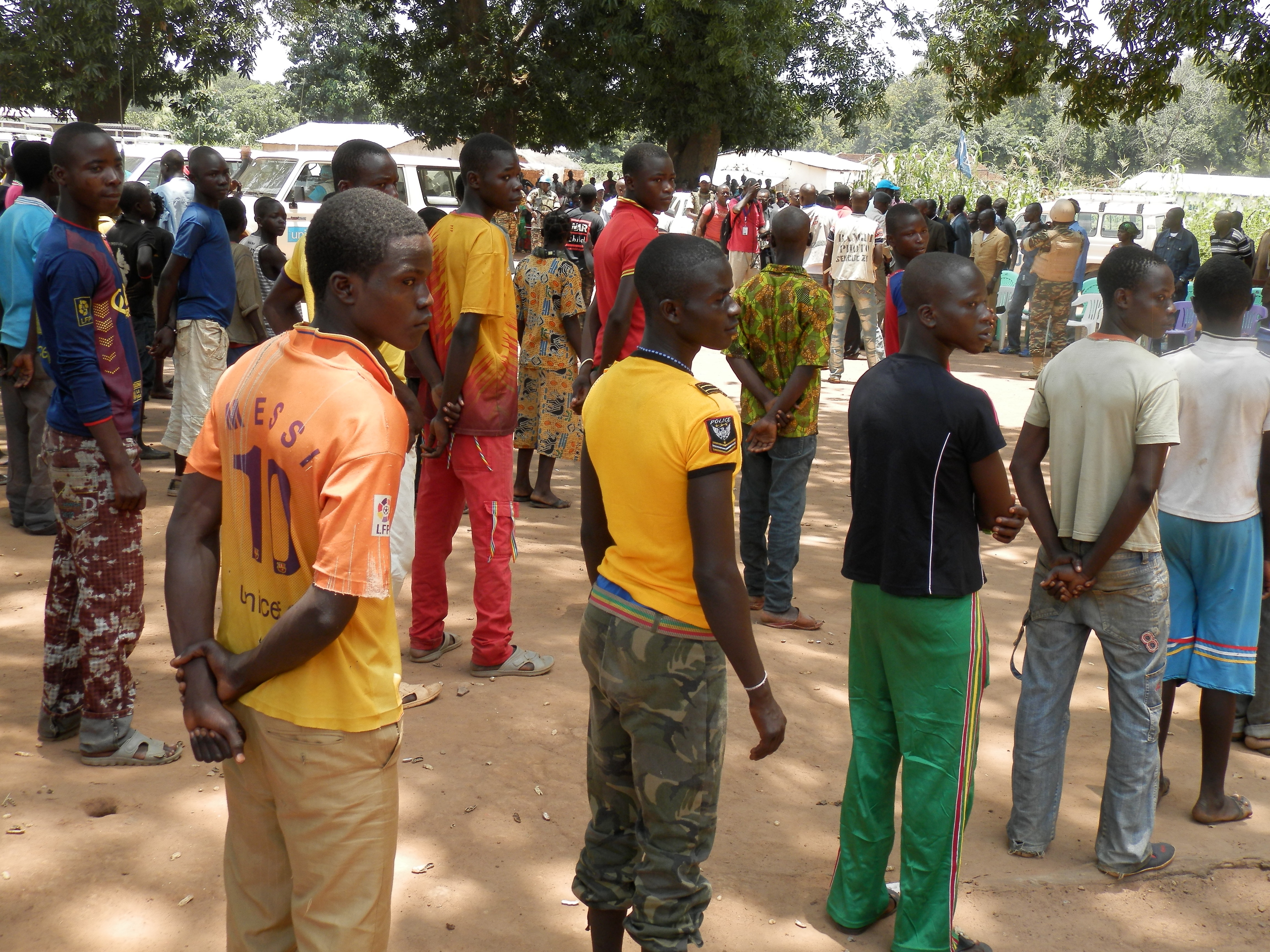 New hope?
President Faustin Archange Touadera was the surprise winner of elections in February. The former maths professor has sworn to disarm fighters on both sides of the conflict, pursue dialogue, and reunify a divided country. But it's going to be an uphill struggle.
The government is weak and its influence limited. Insecurity is actually increasing, with humanitarian agencies forced to shut down operations in the central town of Kaga Bandoro last month, following attacks by Séléka rebels. Adding to the uncertainty, France will end its Sangaris deployment this year.
The government is also broke. Currently, a UN appeal for $532 million to cover humanitarian and development work in CAR this year is only 33 percent funded.
But Touadera has launched an "emergency national programme" to create 400,000 jobs, which he hopes will be funded by the donors. At a conference in Brussels on 17 November, the government will request the support of the World Bank, the UN, and the EU for its five-year recovery and peacebuilding plan.
The success, or not, of the donor conference will help to determine whether life for CAR's youth will continue to be quite so precarious.
cdk/oa/ag
TOP PHOTO: UN peacekeepers monitor a crowd. Credit: Edouard Dropsy