Under intense pressure from the United States, Myanmar's new government is struggling to resolve one of its most pressing problems: it's launched a programme aimed at providing citizenship to the Rohingya, an ethnic and religious minority who live under apartheid-like conditions.
Although statelessness is at the root of many of the Rohingya's problems, many of them are refusing to participate in the programme. This is likely due to decades of distrust of successive governments, which extends even to the latest one led by Nobel Laureate Aung San Suu Kyi's National League for Democracy party.
About 120,000 ethnic Rohingya Muslims still live in squalid camps where they were moved four years ago after being driven from their homes by mobs of ethnic Rakhine Buddhists. The rest of the approximately 800,000 Rohingya who remain in their villages are subject to stringent movement restrictions and have little access to employment, healthcare or education.
In desperation, more than 140,000 Rohingya have fled by boat since 2012 according to the UN refugee agency, UNHCR. Many of those have ended up in the hands of human traffickers. That often-deadly exodus is one main reason the US downgraded Myanmar to tier three on its annual Trafficking in Persons Report, putting the fledgling democracy in the worst category.
SEE: What lies behind Southeast Asia's migration crisis?
Providing citizenship to the Rohingya would – at least in theory – give them freedom of movement and access to services like education and healthcare and discourage them from putting their lives in the hands of smugglers. It would also go a long way to resolving one of the issues that got Myanmar downgraded in the TIP report; and that could give the US reasons to upgrade the country next year.
Rohingya resistance
Unfortunately, it's not that simple.
The citizenship verification programme is facing protests from Buddhist nationalists who claim that many if not most Rohingya are from neighbouring Bangladesh, despite the community's presence over generations in what is now western Myanmar. They reject the term "Rohingya" and instead refer to them as "Bengali", implying that they are from Bangladesh.
Successive military governments gradually stripped almost all Rohingya of their citizenship. Many lost it following the implementation of the controversial 1982 Citizenship Law, which excluded groups not deemed by the military government to be indigenous to Myanmar.
In 2011, after half a century of military rule, high-ranking officers traded their uniforms for civilian attire and formed a new nominally-civilian party, which initiated sweeping economic and political reforms. The military-backed ruling party piloted a citizenship verification programme in 2014, but that largely failed due to the refusal of many Rohingya to list their ethnicity as Bengali.
Aung San Suu Kyi's government, which swept to power following elections in November 2015, restarted the programme last month and has attempted to avoid the semantic minefield by allowing people to register without noting their ethnicity.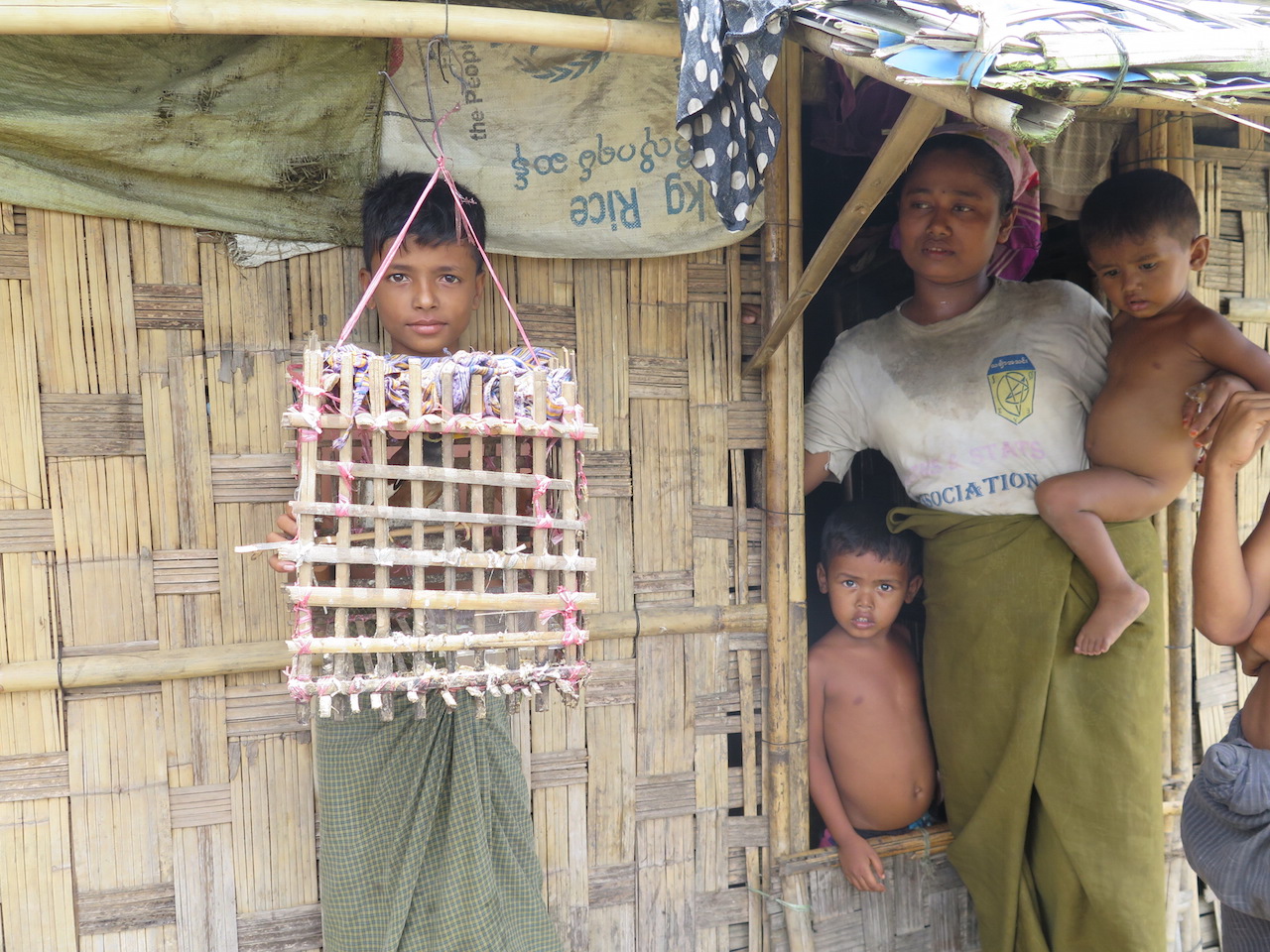 Yet, the programme is meeting with very limited success. Dozens of Rohingya in camps and villages near the Rakhine state capital, Sittwe, told IRIN that they did not trust the government and that most people in their communities were refusing to take part.
"Some educated people told us that if you accept, after two years we will be driven away," said Mohammed Elliot in Thet Kel Pyin village.
Communication breakdown
A spokesman at the president's office directed questions to the Ministry of Immigration and Population, which is in charge of the citizenship verification programme. Two ministry officials declined to answer questions, while a third did not pick up the phone.
Confusion about the programme resulting from a lack of public information has only made the Rohingya more suspicious.
Kyaw Hla Aung, a prominent Rohingya lawyer living in a camp near Sittwe said many in his community still possess identification documents issued by various previous governments.
"I already have papers, but they neglect those," he said. "How can we believe them?"
Kyaw Hla Aung said that immigration officials have not explained whether the Rohingya would be able to apply for full citizenship, which would recognise them as citizens by birth – an important distinction as it cannot be taken away.
If they are not provided with full citizenship, those who participate in the programme may receive associate citizenship, which could potentially be revoked.
Many Rohingya leaders argue that members of their community should be provided with full citizenship, and they should be allowed to list their ethnicity by the name they choose. But some Rohingya say they are willing to accept associate citizenship if it's the only option.
"I really want to be called Rohingya and get citizenship, but that may take five, 10 years or longer," said Tin Hlaing, a father of three in the Baw Du Pha camp for displaced people. "I need to think about the children."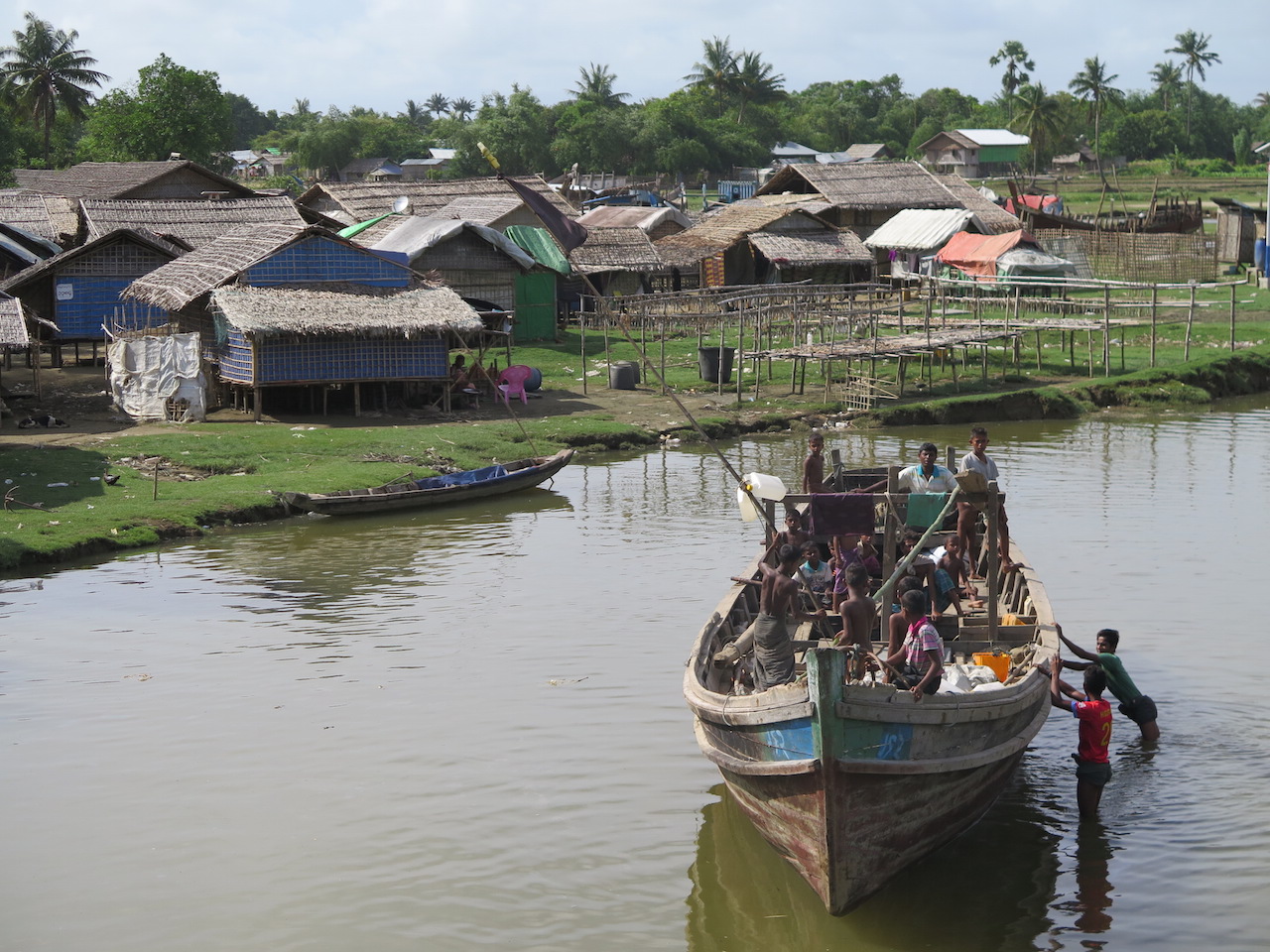 Future upgrade?
The citizenship verification programme began on 7 June in two camps for the displaced and one village. It has since been expanded to another camp, the Rohingya quarter in Sittwe that was gutted during the 2012 violence, and four villages in northern Rakhine where Rohingya make up the majority of the population. Sources knowledgeable about the situation in northern Rakhine, who spoke on condition of anonymity due to the sensitivity of the subject, told IRIN that hardly anyone in that area is taking part.
Myanmar's NLD-led government will need to be more transparent about its plans in order to gain support from the Rohingya. But if it can convince them to participate, and take more action against human traffickers, Myanmar could be upgraded in next year's TIP report by the US.
A continued tier three ranking could result in an end to some American assistance. The US could also pressure financial institutions like the International Monetary Fund and the World Bank to limit assistance – penalties that Myanmar would do well to avoid, especially during its fragile period of transition away from military rule.
yv/jf/ks
(TOP PHOTO: A Rohingya boy gets a haircut at Thet Kel Pyin displacement camp. Yola Verbruggen/IRIN)