A year after President Pierre Nkurunziza controversially decided to stand for a third term in office in Burundi, more than 1,150 people have died in political violence, according to conflict tracking NGO ACLED.
Burundi is becoming increasingly polarised – with a growing armed opposition, the disappearances of government opponents, torture, summary detentions, and controls on the media. Hardliners in the government appear determined to abandon the Arusha accord – a power-sharing agreement between Hutu and Tutsi elites that ended a 13-year civil war.
"By using ethnically-charged rhetoric and demonstrating an obvious desire to bring the democratic consensus of the Arusha accord to an end, the regime has ruptured its relations with part of the population," the International Crisis Group said in its latest report. Already 250,000 people have fled the country.
Burundian society has shown fortitude, resisting the pressure to fracture along ethnic lines. Opposition to Nkurunziza is broad-based. But longstanding ethnic cleavages exist in the opposition, and "the regime's current strategy of repression (alleging a Tutsi conspiracy, breaking up the security services and creating units loyal to the regime) has revived fears of genocidal violence," said ICG.
Nkurinziza refuses to talk to the opposition alliance known as CNARED, although it is recognised by the African Union and regional governments as the government's dialogue partner. CNARED includes armed groups under its umbrella.
The worst violence so far was in December 2015 in the capital, when gunmen carried out coordinated attacks on military bases in Ngagara, Musaga, and Mujejuru. At least 87 people were reportedly killed. Police retaliated with raids throughout Bujumbura. Dozens of civilian bodies were discovered in mass graves in the days and weeks afterwards. But the violence is not one-sided: at least one mass grave has been discovered in opposition areas.
In the absence of constructive talks, armed violence and the threat of full-blown civil war increases. As different opposition outfits proliferate, here's a snapshot of the main insurgent groups:
The National Liberation Front: FNL
FNL, the military wing of the pro-Hutu PALIPEHUTU, has been operating in the lawless southern Uvira area in the eastern Democratic Republic of the Congo for well over two decades. In 2013, leader Agathon Rwasa lost out in a power struggle, quit the bush, and returned to the political scene in Burundi. The FNL is under the command of Aloys Nzabampema; its political leader is Isidore Nibizi.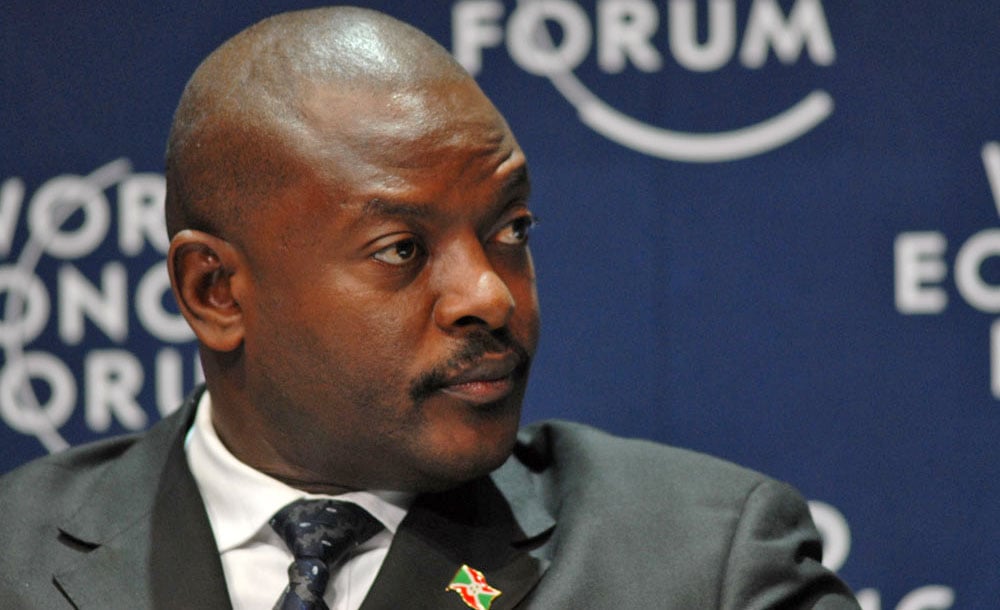 The FNL escalated its infiltration into Burundi in 2014 through the Rukoko Reserve, bordering both countries. It accuses Nzurunziza of treating it like "second-class citizens", and is committed to his removal. Rwasa, on the other hand, has chosen to work with the government – much to the disgust of many FNL supporters inside Burundi.
The FNL came under attack from the Congolese army and the UN peacekeeping mission in 2014 and again in 2015. The group is, however, recruiting fighters. Refugee International reported refugees in Rwanda's Mahama camp as saying they had been approached by FNL representatives (and the Burundi opposition Movement for Solidarity and Democracy – MSD). A leaked UN report in January 2016 gave details of an interview with 18 Burundian refugees captured in the Uvira region. They said they'd been given military training by the Rwandan authorities and fake papers.
The FNL is active in Bujumbura-Rurale Province, which surrounds the capital. In March, the Burundian and Congolese armies launched a joint operation on the border aimed at the FNL. In April, the group released a Burundian officer it had captured in the area.
Resistance for the Rule of Law in Burundi: RED-Tabara
This group emerged last year, and is believed to be composed of former soldiers, police and demobilised ex-rebels. Its "chief-of-staff", Melchiade Biremba, says its goal is "to hunt Nkurunziza and his clique". With his departure, a transitional government will be formed, leading to free and credible elections. RED-Tabara shares the "same goals" as the CNARED opposition alliance – but says, "the ways and means we take are different".
RED-Tabara has been referred to as the military wing of the Movement for Solidarity and Democracy (see above) led by Alex Sinduhije – an allegation denied by Biremba. The group is especially active in Bujumbura. It claims to only target the security forces, but civilians have also been victims of grenade attacks. Biremba says RED-Tabara is united with other anti-Nkurunziza insurgent groups, but "each has its own military strategy".
Republican Forces of Burundi: FOREBU
Led by General Godefroid Niyombare, who headed a failed coup against Nkurunziza in May last year, it supports the Arusha framework and the reform of a post-Nkurunziza military. It boasts senior security establishment figures in its ranks, including: Philbert Habarugura, a former general in charge of its armed forces; Colonel Gilles Ndihokubwayo as "chief of staff"; and a former police commissioner, Edward Nibigira, who is the group's spokesman.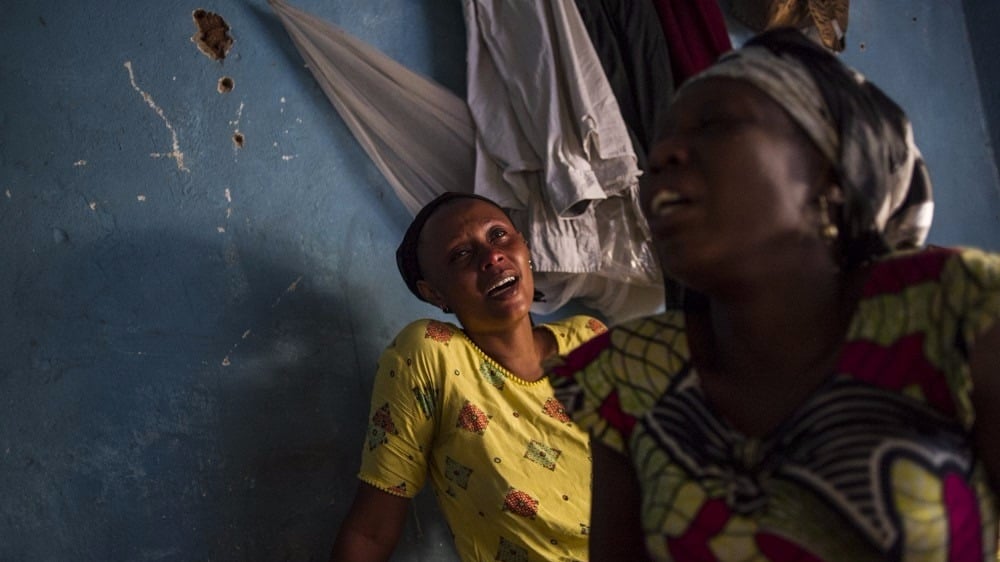 Niyombare became the first Hutu chief of general staff in 2009 after having fought as a commander in Nkurunziza's CNDD-FDD rebel group. Significantly, perhaps, he was also involved in peace talks with the FNL before the current round of fighting. Niyombare was a former intelligence chief before being dismissed in 2015 for opposing Nkurunziza's plans to run for a third term.
FOREBU was reportedly involved in an attack on a police station in Musaga, Bujumbura, in February 2016 that killed four members of the pro-government Imbonerakure militia; and it jointly carried out grenade attacks with RED-Tabara in the city's Cibitoke and Kinanira neighbourhoods, which allegedly targeted civilians. Its most dramatic strike was the assassination of senior army officer Darius Ikurakura inside a Bujumbura military base in March. Regarded as a regime enforcer, Ikurakura was responsible for security operations in the opposition strongholds of Bujumbura.
FOREBU says dialogue can be the only way out of the crisis, but until the government agrees to inclusive talks, it will continue its armed struggle.
Union of Patriots for the Revolution: UPR
Emerged in the eastern town of Karuzi in February. In its initial statement, the group said it was made up of "civil and military officers" determined to "establish a democratic regime".
According to Burundi News: "The UPR is led by Antoine Sinzumunsi, former general counsel of the Bujumbura appeal court. Between January 2010 and May 2012, he was a justice inspector. It claims to number several dozen fighters".
Movement for Popular Resistance: MPR
Emerged with a press release in December 2015, signed by self-styled military leader Didier Nyambariza, a former police officer who fled the country after the controversial 2010 elections – boycotted by the opposition. It's believed the group has trained in Congo's southern Kivu mountains. It has not claimed any attacks.
Burundi Democracy Liberation Force: BDLF
This group announced itself on social media in May 2016. Its military chief is Célestin Manirakiza, a former rebel in Nkurunziza's FDD. He worked in senior positions in the police, including the Rapid Mobile Intervention Group – a special unit accused of illegal detentions and torture.
Christian Patriot Movement: MPC
Little is known about this movement, which only announced itself in May 2016. It is led by the mysteriously anonymous figure of Jean-Paul Ndendakumana, unknown in either political or military circles.
oa/ag