Afghanistan is besieged by decades of conflict, but more people this year have been displaced by drought than war.
The severe drought has dried up riverbeds and water sources, withered crops, and forced 250,000 people from their homes.
Journalist Stefanie Glinski spent a week between Herat and Badghis – two of the hardest-hit provinces in western Afghanistan. As these images show, she found parched fields, abandoned homes, and families struggling to cope.
In the barren hills of Badghis, a gravel road winds through a dusty landscape, where wells and rivers have dried up completely.
As desperation rises, some families have turned to selling off their daughters, through child marriage, in order to pay off swelling debt.
Tens of thousands have fled to urban centres, living under simple tents. Available water, food, and healthcare fall far short of what's needed. Aid groups have stepped in with limited emergency aid, but they acknowledge it hasn't been enough to reach all the estimated 1.4 million people who require help.
The Famine Early Warning Systems Network, which tracks food security around the world, is warning of more difficulties ahead: it predicts that the combination of a stumbling economy, instability, and failing crops will increase the need for food aid into next year.
In remote Qapchiq, a village in Badghis' Abkamari district, community leader Saskidad says  his family has already lost their entire harvest.
This year's drought, he says, is "the worst I've ever seen".
A barren landscape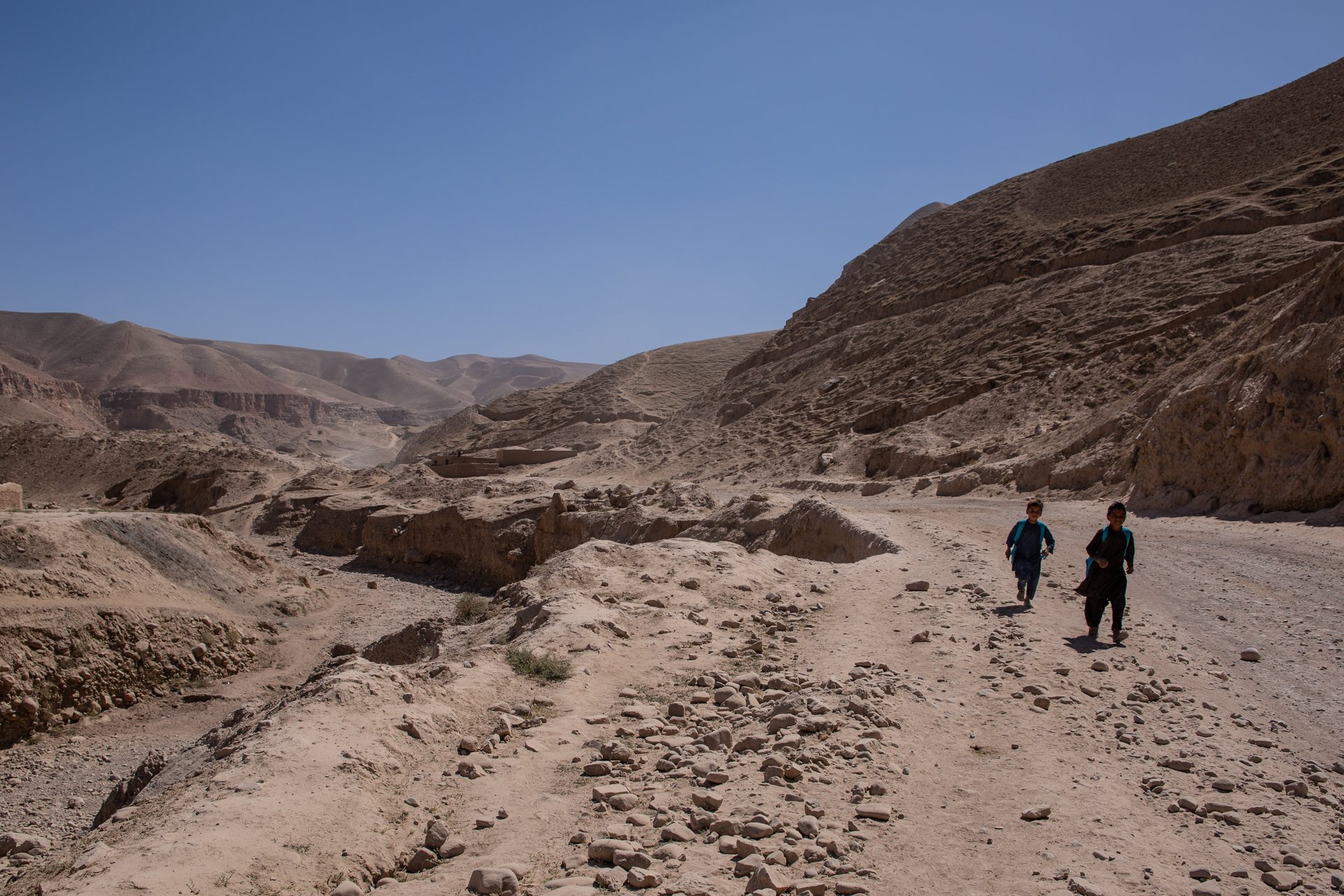 The drought has dried out rivers and left the landscape scorched and dusty in Badghis province.
Farmers complain that rains have been poor over the past two years. This year, pastures for livestock have withered, as well as 95 percent of cropland.
While farmers say the soil is good, the lack of water has prevented their crops from growing. Families have started eating the seeds that were supposed to be used during the upcoming planting season starting in November. They say Badghis' hills can be productive farmland – as long as the area receives enough rainwater.
A daily search for water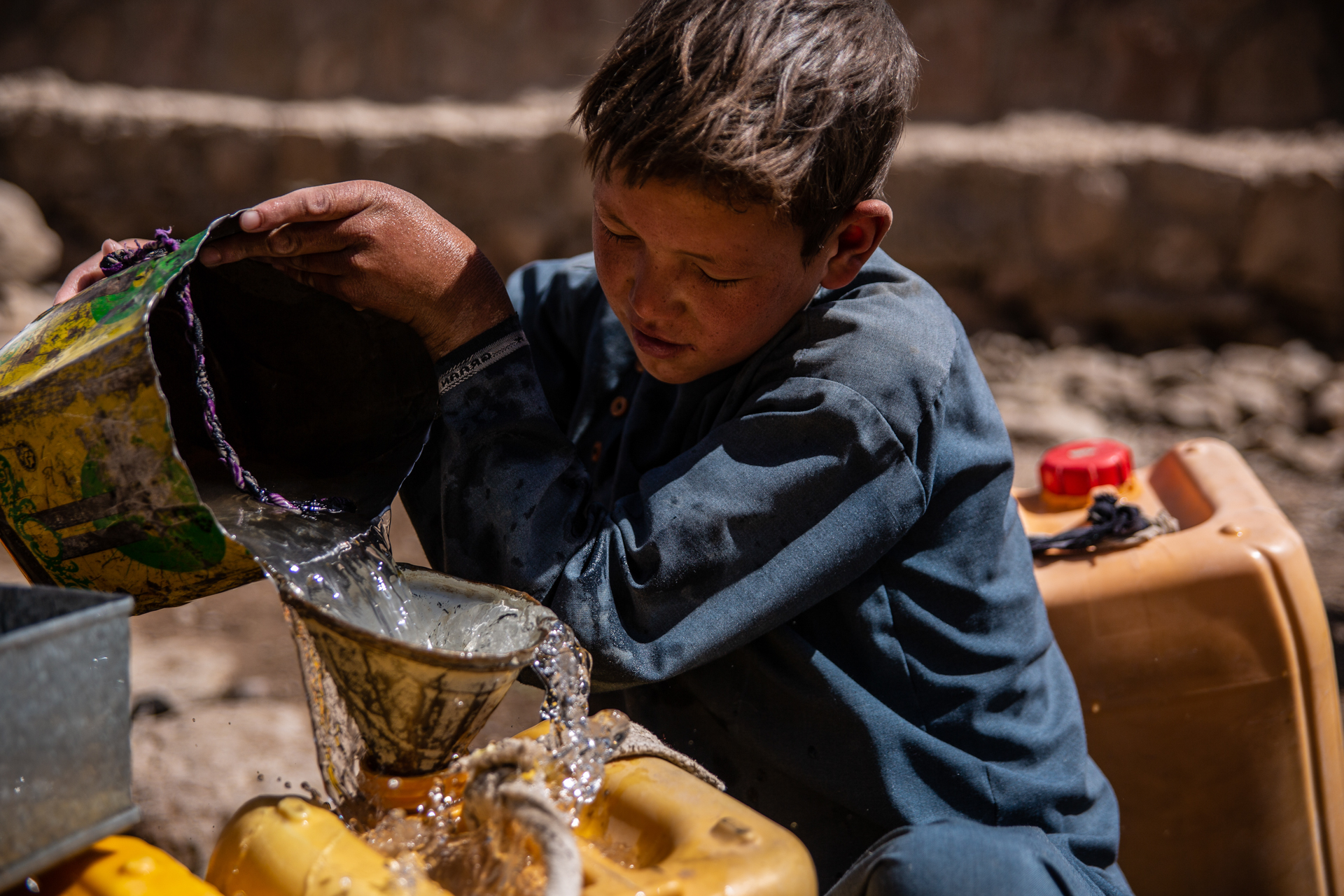 A boy fetches water in Badghis province. Families often send their sons to fetch water, which can involve travelling several hours to find a functioning well.
Desperate measures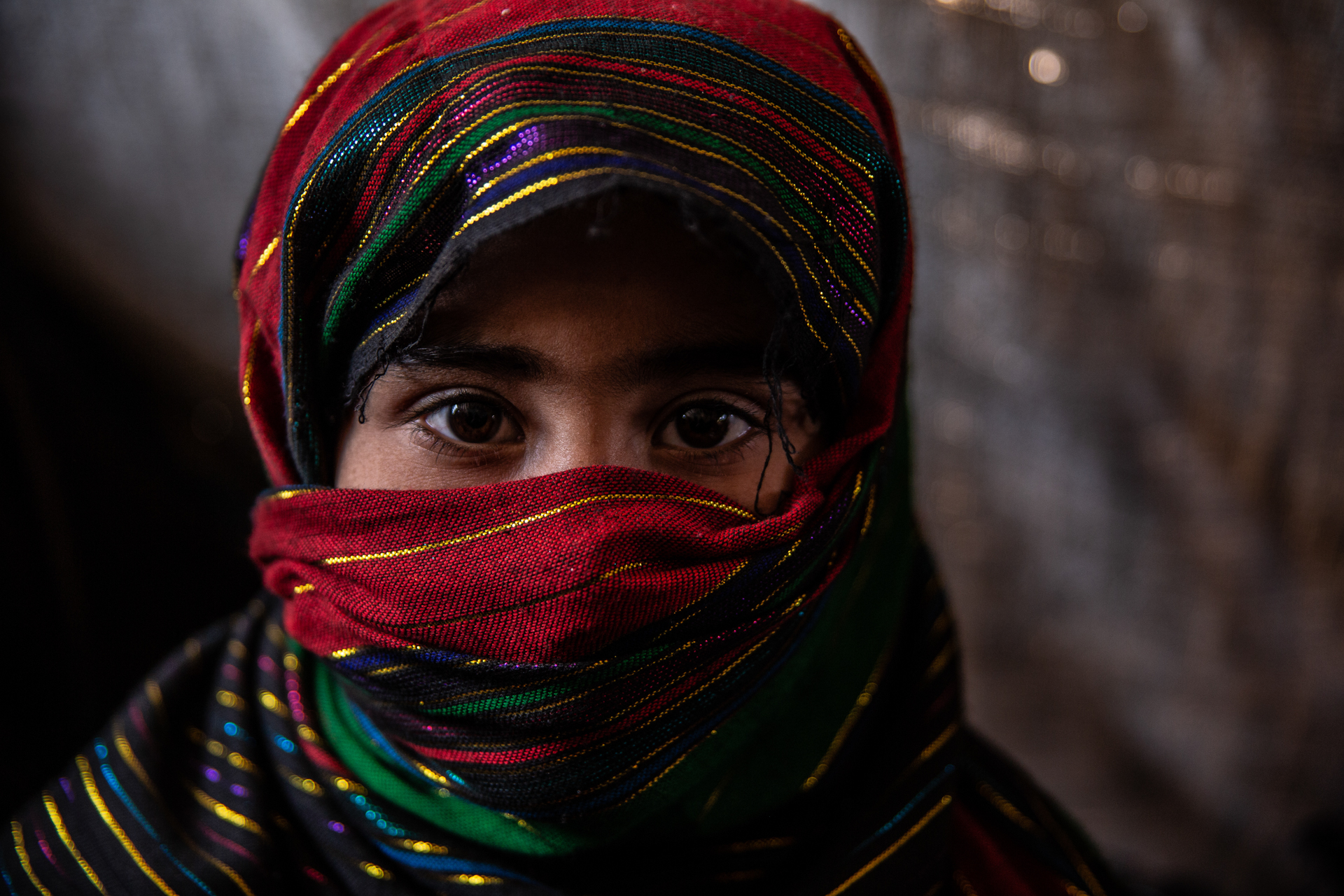 Khatema is seven years old and already engaged to be married – but she doesn't know it.
Her mother, Badro, says they promised their daughter last year to a man the family knew in exchange for wheat, corn, sheep, and money.
"Four months ago, her [future] husband came here and said he wanted to take Khatema," Badro says. "We wanted to pay the money back, but we don't have it, so we will give the girl."
Child protection monitors identified 73 cases of forced child marriage among drought-displaced families, according to the UNICEF, which believes the figure to be under-reported.
"Early child marriage is a wider issue in Afghanistan and the drought has caused an increase," says Dwain Hindriksen, the operations director for World Vision in Afghanistan, which runs emergency response projects in both Herat and Badghis. "Although it is not the first coping strategy, when families have to borrow money for food, vulnerable girls can become a way for families to survive."
Khatema knows nothing of the deal her parents have struck, nor that she is married. She sits cross-legged in her family's simple tent – blankets held up by wooden sticks. "I like to play with dolls, but I don't have any here," she says. "We have no toys."
Tent cities emerge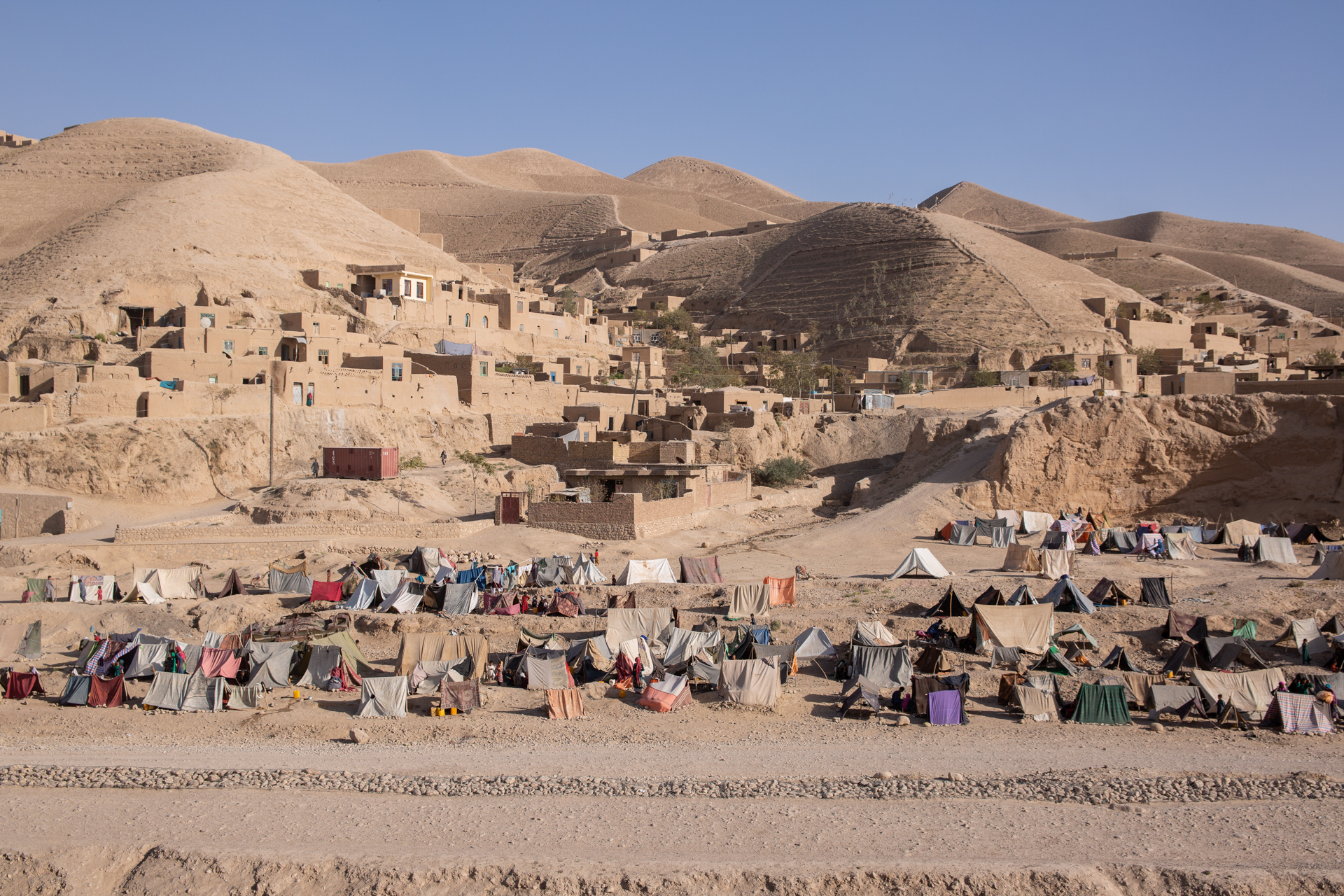 Badghis is a contested area, where Taliban insurgents and the Afghan army continue to battle, often at the expense of civilians who end up in the crossfire. Juggling insecurity and drought, tens of thousands have fled either to the provincial capital Qala-i-Naw, or further west to Herat city, capital of neighbouring Herat province.
Displaced families say they receive water from humanitarian agencies through water trucks. But there is no official emergency shelter response, which has left families in makeshift tents.
Malnutrition rises as food and water dwindle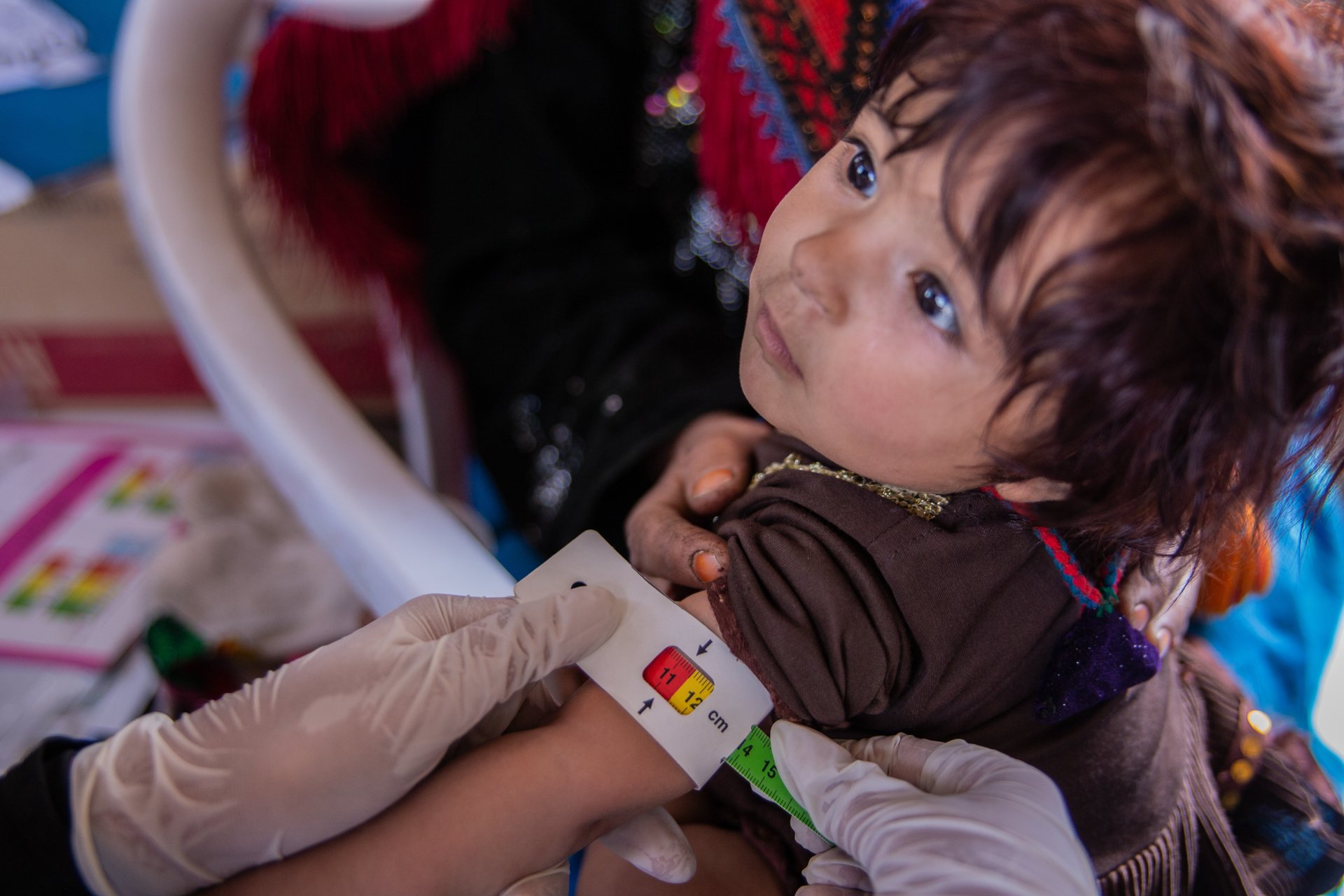 A health worker measures a child's mid-upper arm circumference in a mobile health clinic for displaced people outside Herat city. A measurement in the red indicates severe acute malnutrition. According to aid groups working on nutrition, more than 33,000 acutely malnourished children under five need life-saving treatment in Afghanistan's western provinces.
As winter approaches, a scramble to build new homes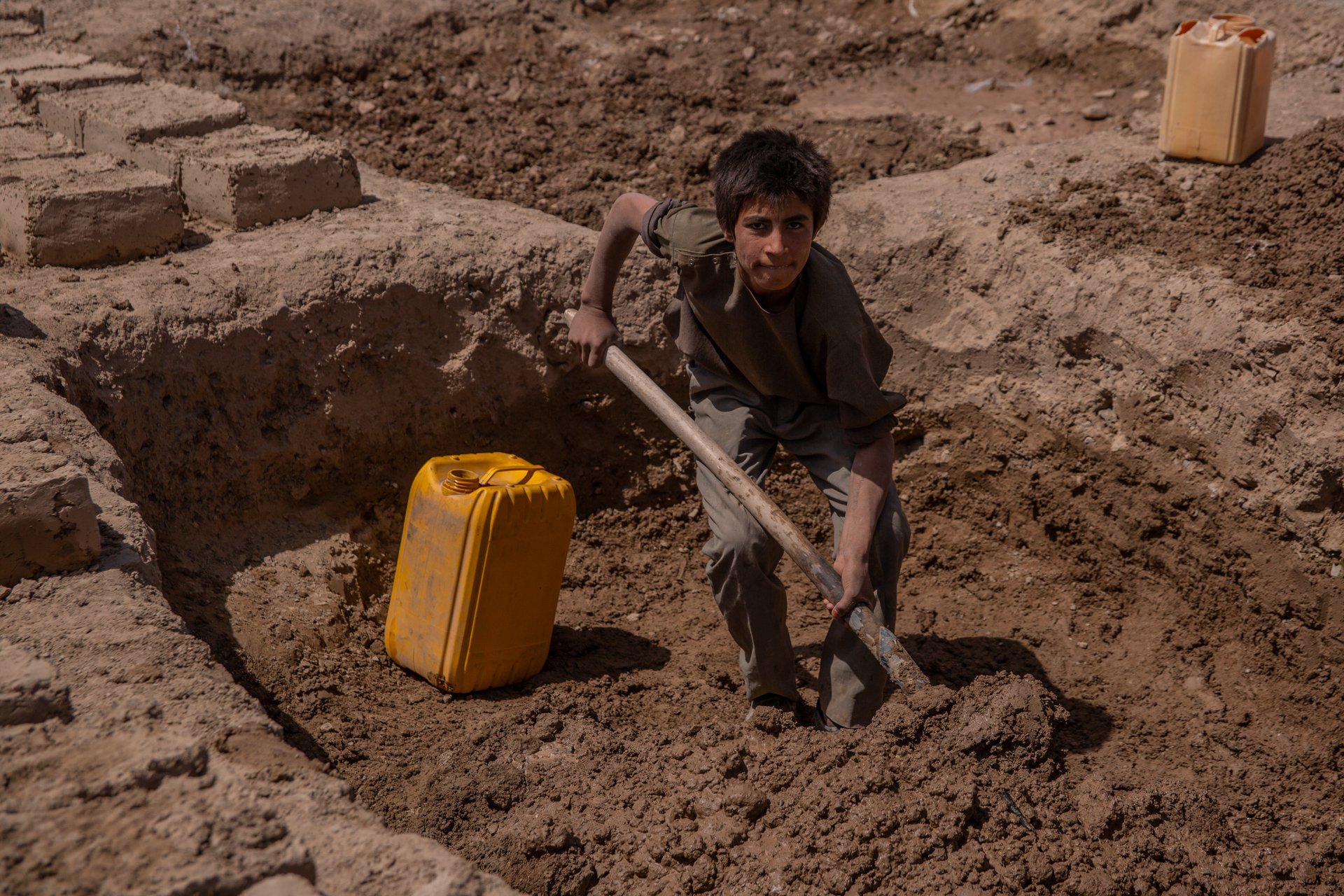 Mohammed, 15, is deaf and works as a brickmaker. His family left Badghis due to the drought and has now settled outside Herat.
Child labour has soared during this year's drought. With winter approaching and not enough shelters to accommodate all the displaced people arriving from rural areas, some families in Herat have started to build their own homes by making bricks – using drinking water they have received from aid organisations.
Earning a living on the margins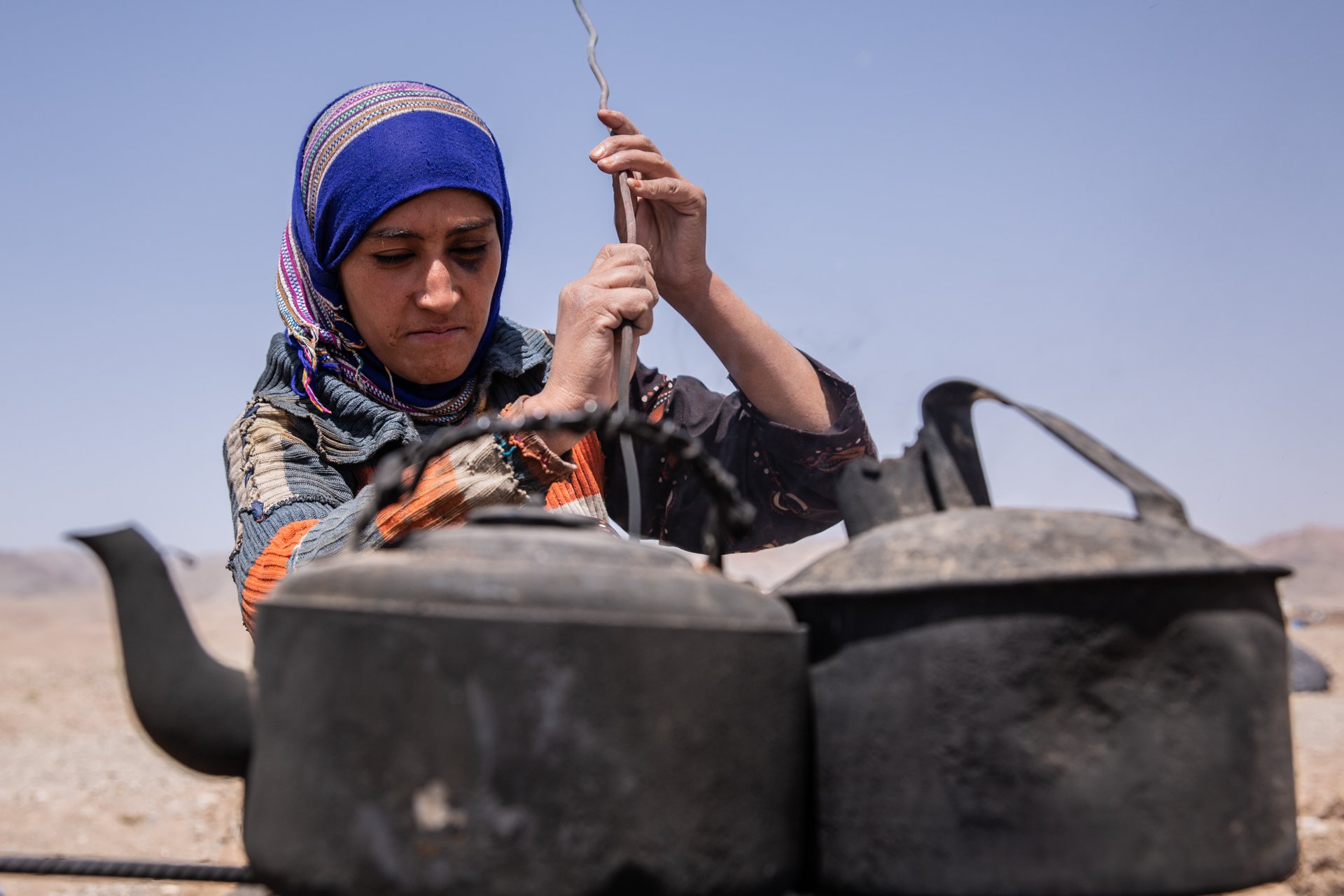 Many displaced women have started small businesses to help them cope. This woman, who asked that her name not be used, is selling tea in an informal camp for displaced people outside Herat. This has become a common way for displaced women to earn money, which is used to buy food or pay for medicine.
Women's markets help some displaced families earn money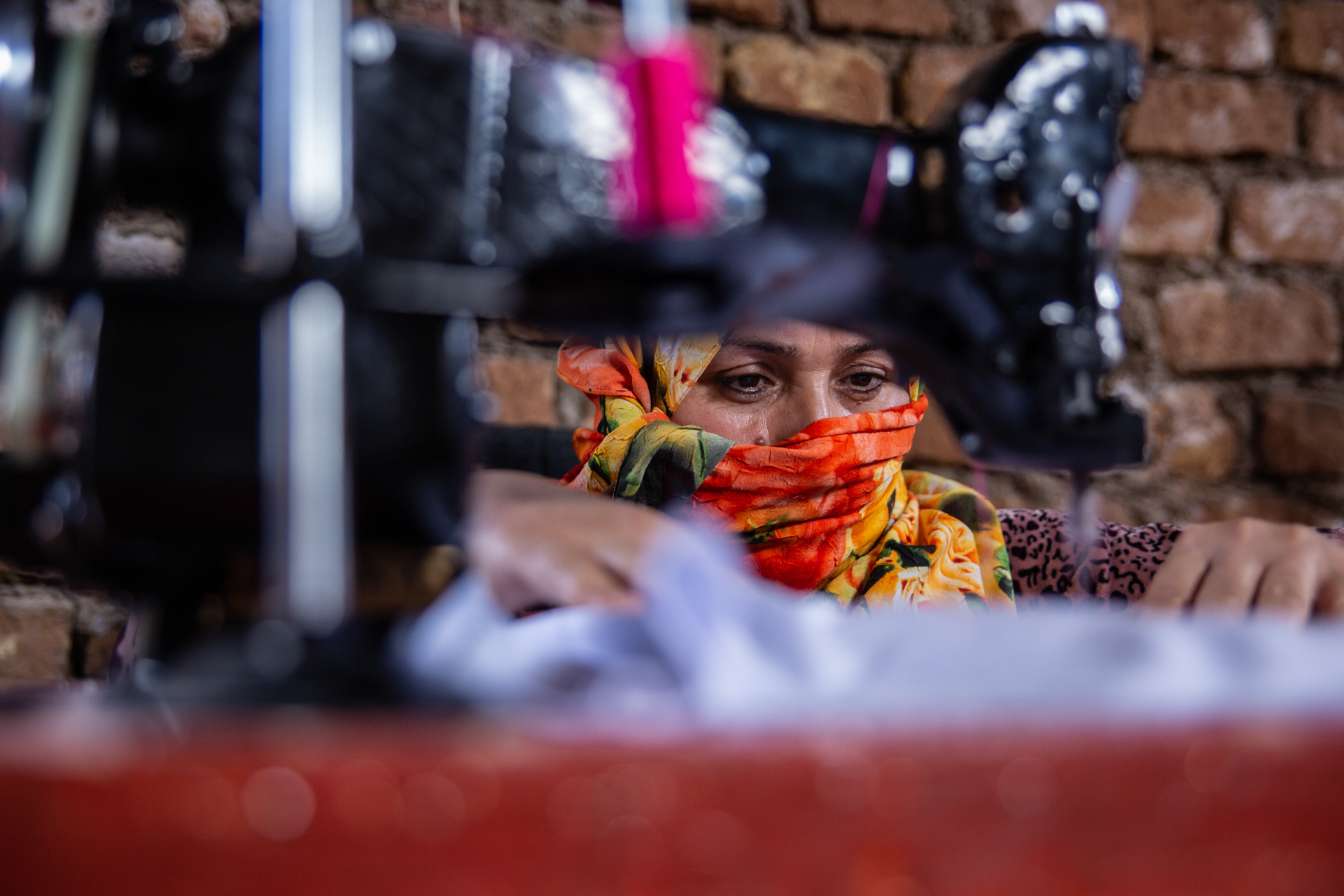 In Qala-i-Naw, women have taken up day jobs to support their families. While the drought has destroyed livelihoods, working as a tailor or vendor has helped some women get by. In Qala-i-Naw, a government-funded women's market was set up to support local businesses.
Water runs dry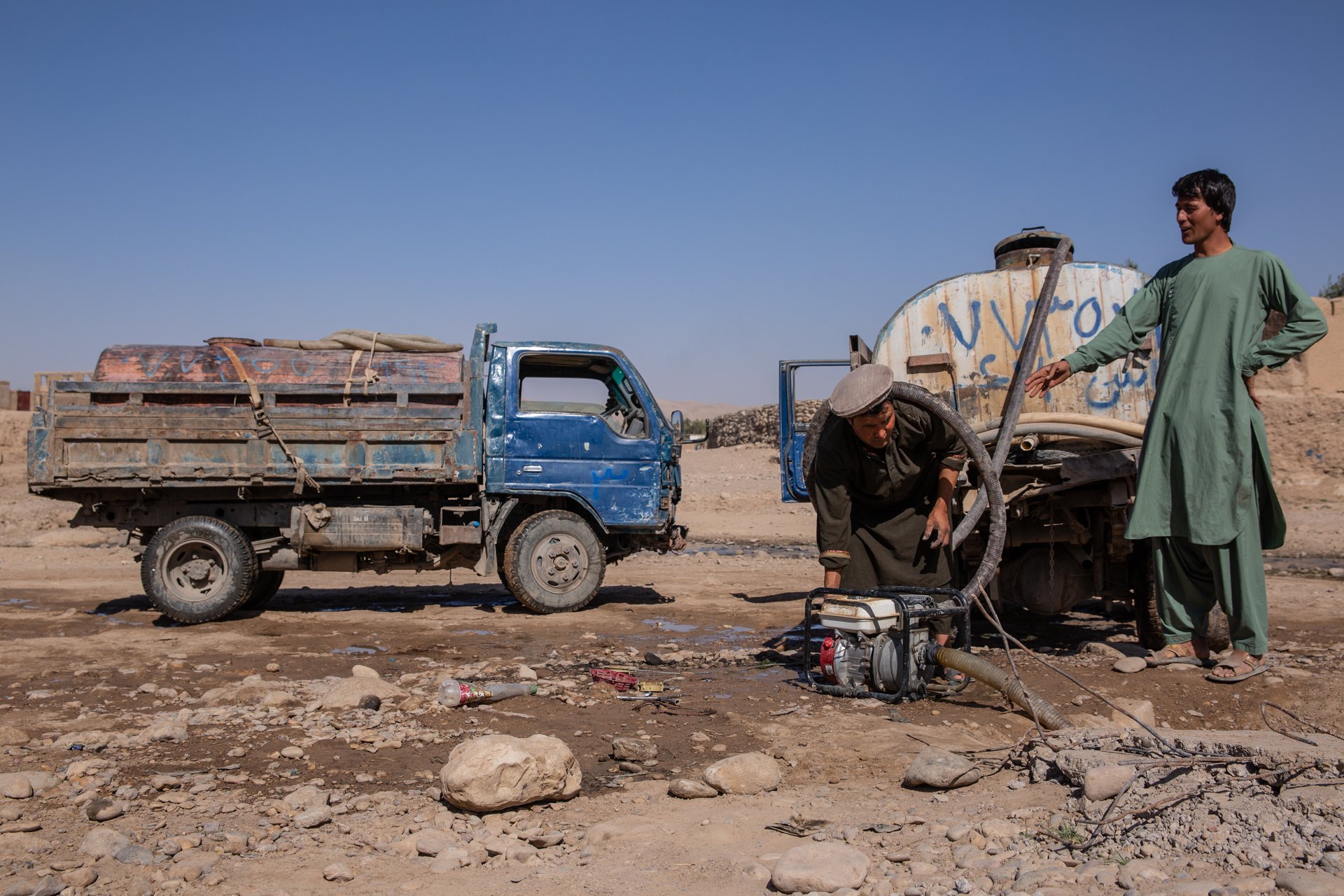 Abdul Khaled, left, and Abdul Wassi, right, pump water from an underground river in Qala-i-Naw. They have a business with six tankers, and they fill each one 10 times a day to supply water to rural areas.
"I don't think this source will last much longer," says Abdul Khaled. "If the water finishes, we will leave. There is nothing for us here anymore."
sg/il/ag