Throughout the debris-strewn streets of Haiti's capital, residents are carrying mattresses, duffel bags tied with electric cord and faded cloth bags stuffed with kitchen goods. When asked where they are going, answers vary from their home village to "anywhere but here".
Via water and land, the exodus is slowed by lack of fuel and cash from a downed banking system, a paralyzed market place and the search for survivors. Impromptu bus stops around the city are a kaleidoscope of exile, red and blue buses transporting multi-coloured, hastily packed belongings.
The crowd at the harbour has grown since the earthquake hit on 12 January; thousands are camped out, waiting for fuel to power their journey. At the Champ de Mars city park near the destroyed presidential palace, thousands stake out plots with sheets and branches, cookers, makeshift burlap carpets. Youths discuss a Senegalese proposal to provide land to resettle Haitians in their ancestral "home".
Destination: Cape Haitian, 250km north
Mamushka Lunesse, 17: "I do not know where I am going. All I know is I need to be far from here. Anywhere but here. When I get there, I will figure it out."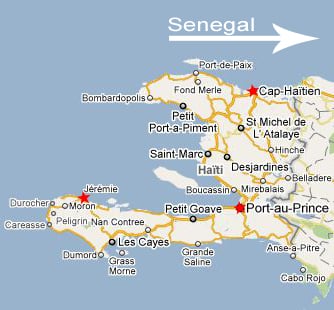 Marie-Jeanne*: "It will be easier in the countryside - there is more corn there. How can I afford to live here in Port-au-Prince? My house is destroyed. I need to feed my children."
Jeremie, 300km west
Judith Saint Vil: "I cannot get any food here in Port-au-Prince. I will feel more at ease in Jeremie. When I try to sleep outdoors, I still see walls tumbling toward me. My heart drops with each aftershock. I see my dead nephews and neighbours, a fire explosion at the Texaco. I left Jeremie two years ago. I am not sure what I will do there, but it is more dangerous to stay here in Port-au-Prince. Our homes are destroyed, we are sleeping in the streets. Someday if they manage to rebuild this city, I will come back. But not before."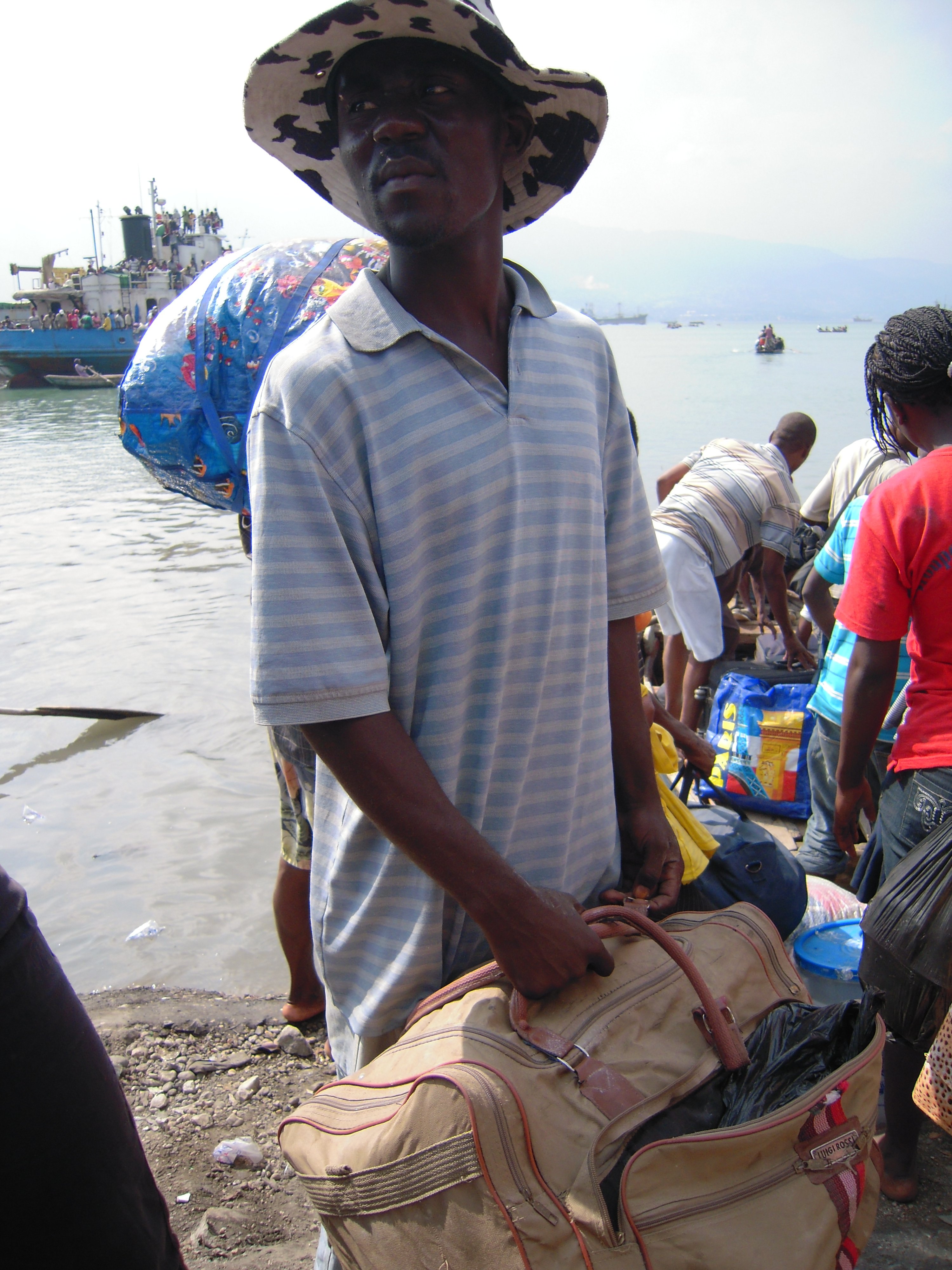 Milo Pierre: "We are waiting for some aid, but have not been able to find any help. I have been waiting here since [12 January] for a boat, but none has left. I have not seen any government representative down here at the dock. It is as if we have been forgotten."
Senegal, 6,000km east
In response to a proposal from Senegal's President Abdoulaye Wade that land would be provided to resettle those who wanted to be "repatriated", youths in a Haitian tent community in the park Champ de Mars weigh in:
"We are Africans so we should go back there. Perhaps that continent can take better care of us than our government here."
"Do you know if there are study opportunities in Africa? We cannot get anywhere here in Haiti. If Africa will take us back, we will go. We need a fresh start. "
"Where can we apply? I heard about the proposal on the radio. What are the criteria?"
* Not her real name
pt/mw/oa
---
This article was produced by IRIN News while it was part of the United Nations Office for the Coordination of Humanitarian Affairs. Please send queries on copyright or liability to the UN. For more information: https://shop.un.org/rights-permissions