For Delva Fleurjest, the coronavirus has made it even harder for his brother to receive the mental healthcare he needs. Haiti's two psychiatric hospitals have stopped accepting patients since the pandemic, and Fleurjest makes less money now to pay for doctors or medication.
When he isn't working as a motorcycle taxi driver, Fleurjest cares for his younger brother, feeding and bathing the 36-year-old, who began hearing voices shortly after the 2010 earthquake that killed between 100,000 and 300,000 people.
"I'm trying to hustle together some money to pay for a consultation with a doctor," said Fleurjest, who has yet to receive a diagnosis for his brother. "But it's really expensive." 
Haiti's investment in health has dropped from 16.6 percent in 2004 to 4.4 percent in 2017, and although the Ministry of Health created a mental health unit in 2011, it receives little funding, its coordinator, René Domersant, told The New Humanitarian. For a country of nearly 11 million, Haiti also only has 23 psychiatrists and 124 psychologists, Domersant said. 
Even before the pandemic, Haiti – which has seen 6,948 cases and 145 deaths – struggled to meet basic healthcare needs. Now, many hospitals are full, and only two have testing facilities for COVID-19 cases. The number of cases is outstripping testing capacity.
For a country that has suffered consecutive psychological blows over the past 30 years – the earthquake, hurricanes, floods, a deadly cholera outbreak, coups, crushing poverty, and near-constant political unrest – the pandemic has brought fresh trauma. 
Fatigued nurses and doctors are being treated for depression, domestic violence and abuse has increased due to lockdown measures, and anxiety over contracting the virus has risen.
Successive traumas have almost become normalised, said Laetitia Dégraff, a psychologist at the YWCA (Young Women's Christian Association) Haiti. 
"I'm not sure we totally recover from those traumas," she told TNH. "Resilience is a word that is used often to describe Haitians, but I think it's most often because we don't have the choice to dwell on what happened to us… because we went through so much already." 
Fresh trauma
More than half of Haiti's population make less than $2.41 per day. Speaking with a psychologist can cost more than $50 for a one hour session.
"We don't have a lot of programmes offering mental health support," said Dégraff. "It's for the elite to have a psychologist, as it can be costly."
Because of the stigma around mental health, some often turn to Voodoo healers or practitioners. Some have also turned to Voodoo to treat COVID-19 symptoms. 
Although visits to some clinics have decreased due to fears of contracting the virus, calls to hotlines have jumped. The UN's migration agency, IOM, transformed its hotline to provide psychological assistance and prevention measures against COVID-19. The hotline was created in 2016 to detect cases of human trafficking. 
"It's for the elite to have a psychologist, as it can be costly."
Within the first week of April, Mercy Corps' hotline, the international NGO that partners with IOM, received more than 14,000 calls from 2,500 people seeking help, according to Christina Luchetta, a senior communications officer for Mercy Corps.
Since the start of the pandemic, the Haitian Psychology Association has operated a separate crisis hotline. Psychologists are volunteering their time to offer free services to those seeking mental health support, according to the association's president, Phaidra Laraque.
Medical staff at the University Hospital in Mirebalais have also reached out for support, particularly worried about passing on the virus to their elderly parents.
"We are also trying to provide depression therapy for the medical staff affected by COVID-19," said Eddy Eustache, the director of the mental health programme run by the Boston-based NGO, Partners in Health. "The work has not stopped."
The programme began two years after the earthquake, in 2012, with 12 clinical sites in Haiti. Although treatments are free, the clinics are too far away from the capital, Port-au-Prince, for people like Fleurjest to seek help for his brother. 
Social violence and natural disasters have been the most traumatic for Haitians, Eustache said, noting that Haiti is one of the most vulnerable countries in the world to natural disasters. 
The Caribbean's hurricane season began in June and lasts through November. In 2016, Hurricane Matthew killed at at least 580 people and displaced more than 35,000.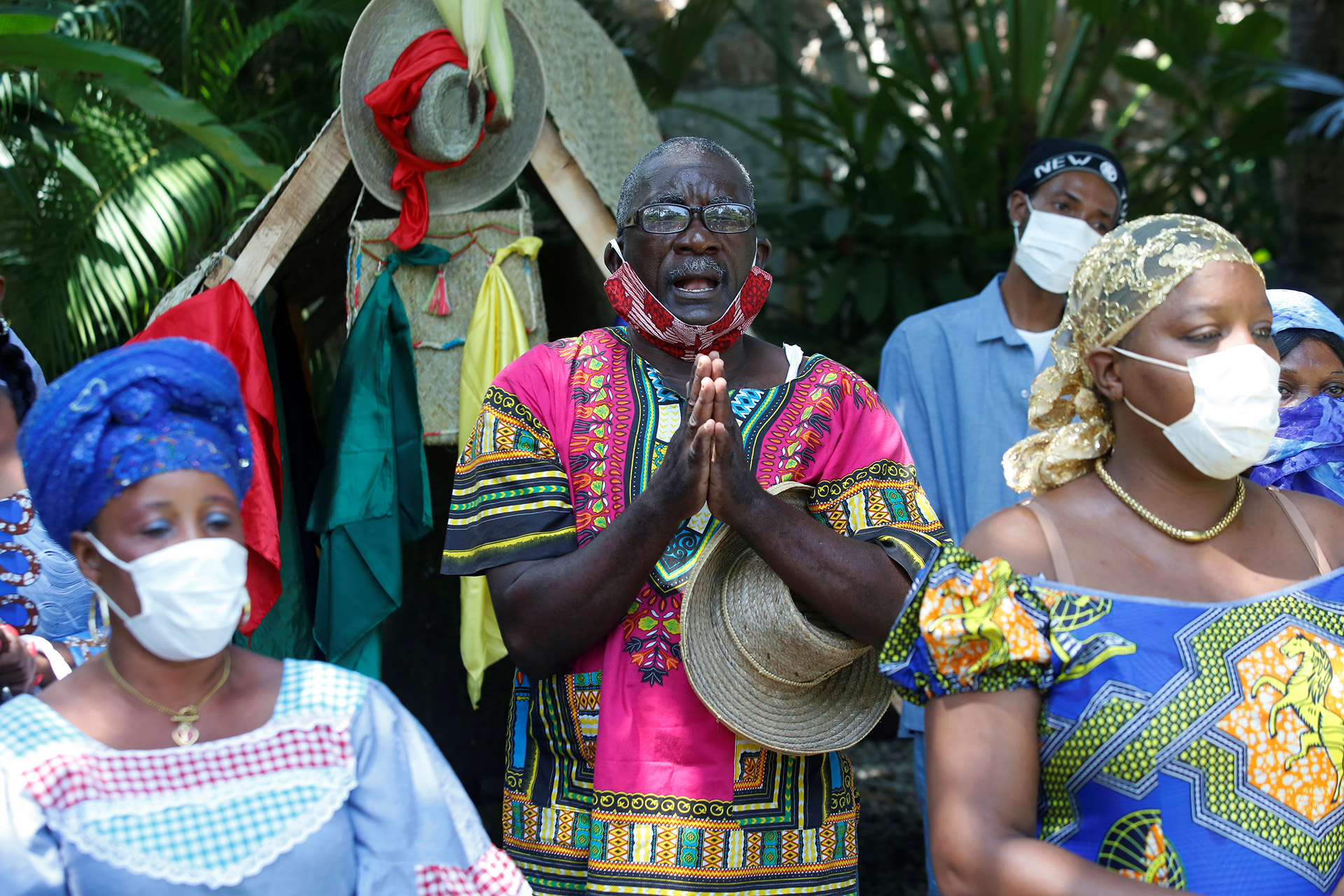 The earthquake
After the earthquake, non-profit organisations invested in mental health programmes, but much of that funding has now dried up, Domersant says. 
Some Haitians are still traumatised by the magnitude 7.0 earthquake and now face additional anxiety because of the pandemic. The earthquake flattened swathes of buildings in Port-au-Prince and displaced more than one million people.
Marie-Thérèse, 33, was selling vegetables in the street when the earthquake shook the ground around her. Her home was destroyed, and she spent more than a month living on the streets with her husband and three-year-old son.
"Every time I remember it, I can't let it go."
Each year on the 12 January earthquake anniversary, Marie-Thérèse relives the trauma. 
"Every time I remember it, I can't let it go," she told TNH, asking that her real name not be used to protect her identity and job. Even 10 years after the earthquake, some Haitians still sleep outside, fearful of structures collapsing around them. 
The pandemic has also brought Marie-Thérèse additional worries. She hasn't returned home in three months for fear she will lose her job as a hotel maid. She works in the suburb of Petionville, but her family lives about 45 minutes away.
Gender-based violence
Since the earthquake, gender-based violence has been increasing in Haiti, but lockdown measures put in place to halt the spread of the virus have meant that some have been trapped inside with their abusers.
Dorice, 21, has not ventured out since March. Sexually abused by her stepfather, she still lives at home with her mother and her abuser. 
Prior to the pandemic, she would often spend time at the YWCA where she was given a safe community space and support, but the clinic has remained closed due to the pandemic. 
"Because of the confinement, I have to stay at home with this monster," she said, also asking that her real name not be used to protect her identity. "In Haiti, many of us don't live; we survive."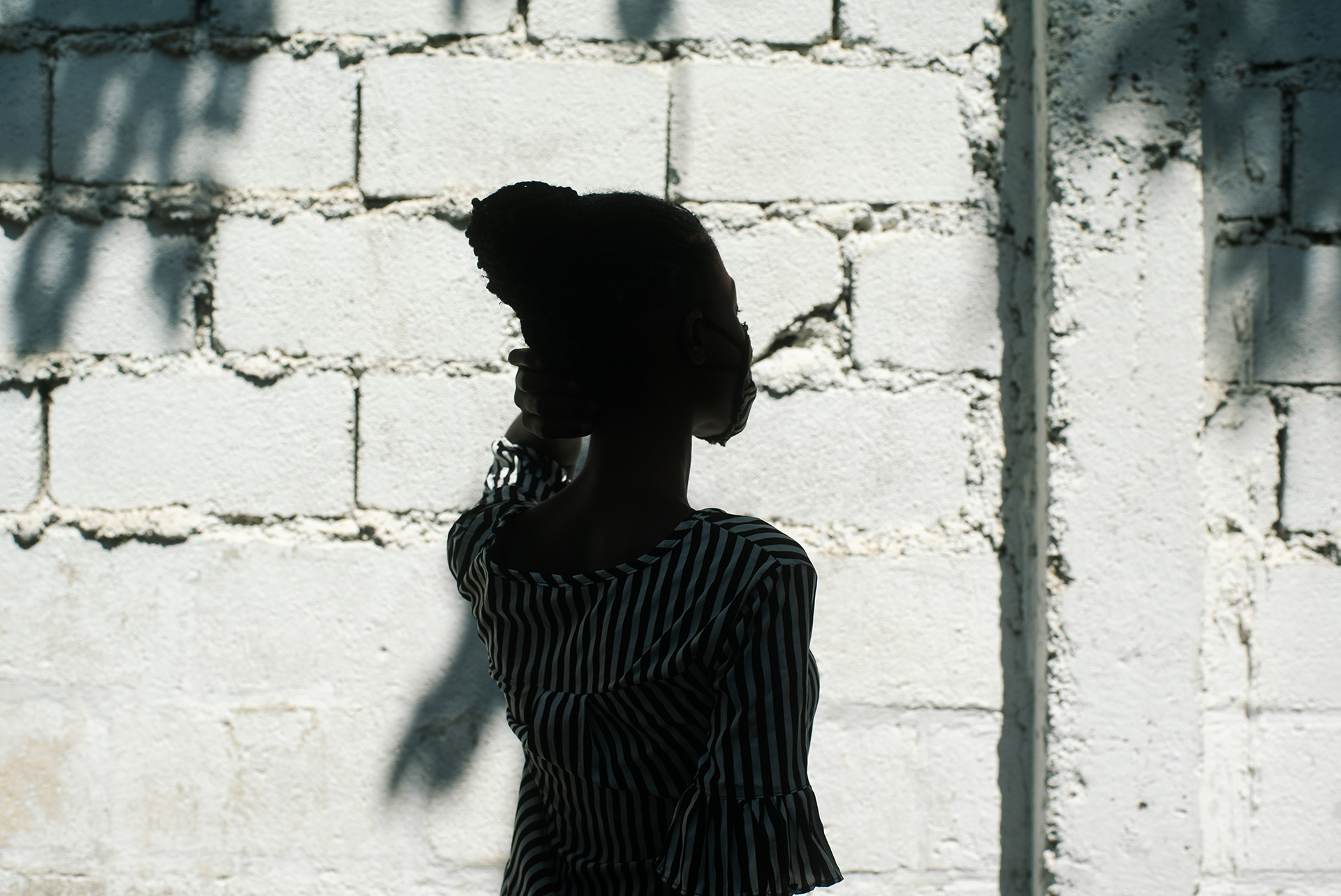 Médecins Sans Frontières, or MSF, has operated a clinic in Port-au-Prince since 2015, dedicated to supporting victims of GBV with medical, psychological, and social support. The clinic also screens for coronavirus. On average, the clinic sees 80 to 100 cases of sexual violence a month. 
Hanna Reinholdz, interim medical coordinator for MSF, said that more than half of the patients coming to the clinic are minors seeking medical care.
"Most are young adolescent girls who have been raped and have lived through multiple traumas already," Reinholdz said. 
The clinic recorded its highest numbers of sexual violence cases to date in the first four months of 2020, although Reinholdz said the numbers were already high in January and February so it was difficult to say whether the increase was linked to the pandemic. 
Reinholdz said sexual violence and abuse can often lead to other mental health issues.
The World Health Organisation estimates that 14 percent of the global burden of disease is attributed to mental health disorders.
jo/pd/ag