A stumbling economy and a strict system of deportation are forcing Afghans out of Iran in droves, shrinking valuable foreign remittances and deepening the humanitarian crisis across the border in war-torn Afghanistan.
Since the beginning of the year, more than 522,000 Afghans have returned home from neighbouring Iran, according to the International Organisation for Migration. More than half were deported. It's already the highest number of returns from Iran since 2015.
This is adding to what the UN is calling a "displacement crisis" in Afghanistan, where returnees from Iran and elsewhere are coming home to a conflict that has uprooted more than 220,000 this year, and a severe drought that has withered crops, killed livestock, and pushed at least 275,000 people to leave their homes.
Analysts say spiralling inflation and fiscal mismanagement have weakened Iran's economy. The threat of renewed US sanctions, after President Donald Trump in May pulled out of a nuclear deal signed in 2015, has also sent Iran's currency into a tailspin. On the black market, one US dollar is now worth about 140,000 rial, compared with 60,000 in April.
For Afghan migrants living on the margins in Iran, the economic turmoil means there's less work to be had – and far less money to send home.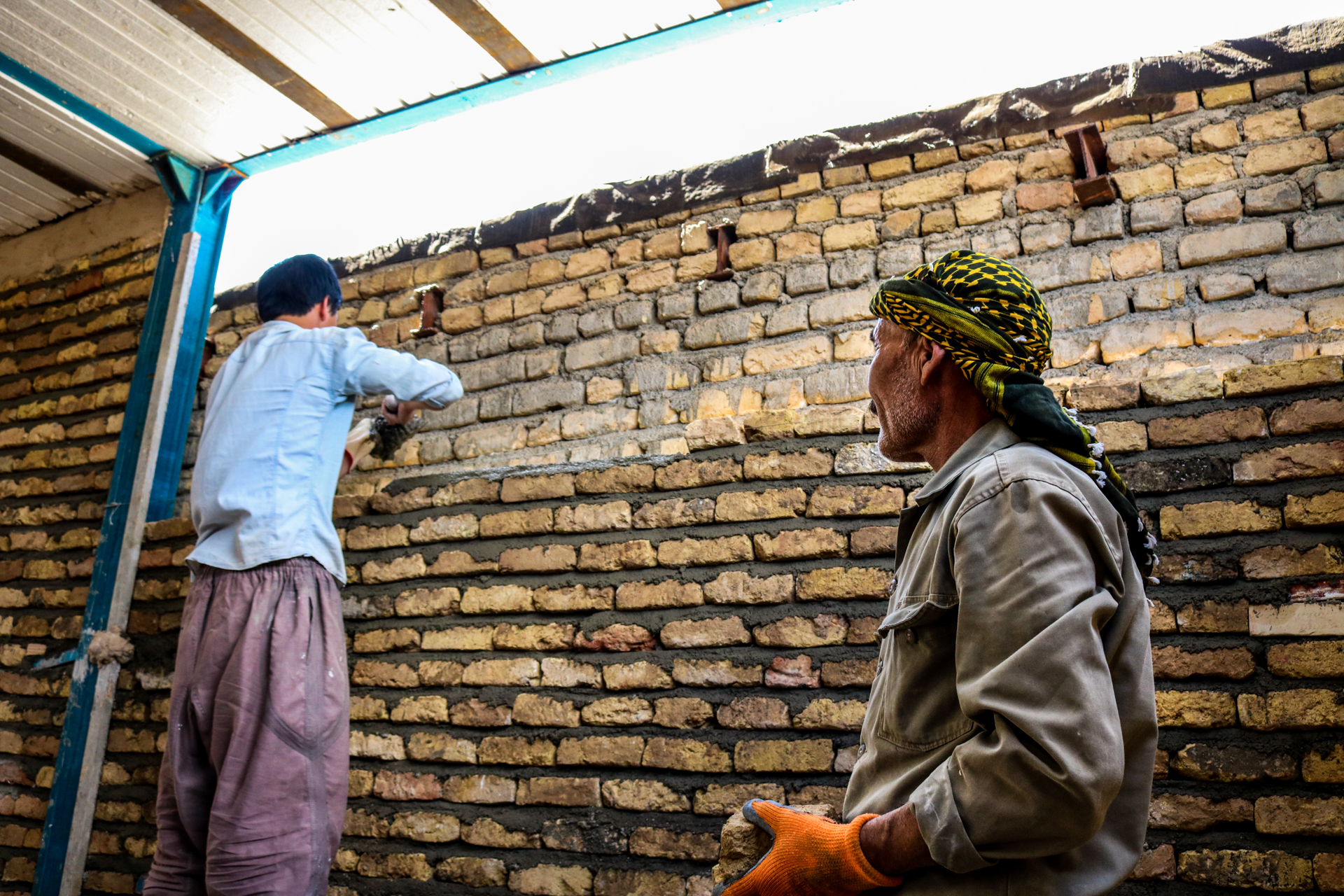 In Mashhad, Iran's second-largest city, Afghan day labourers used to steady employment say work has become scarce. At 5 am every morning, undocumented Afghans like Amin Khademi gather in a small square in Golshahr, a neighbourhood home to a large Afghan community.
"You are never guaranteed to have work for that day," Amin told IRIN while he waited for job offers in the square.
At the start of this year he could earn 800,000 rial, about 13 dollars at the time, for a day's work. But wages have been halved, the money he does make is worth less each day, and often there's no work at all.
☰ Read more: Afghans in Iran
Iran has long been a refuge for war-weary Afghans, but Iranian authorities have grown increasingly unwelcoming to the community in recent years.
The country is home to more than one million registered refugees, mainly from Afghanistan. There are also an estimated 1.5 to two million undocumented Afghans in Iran.
The UN's refugee agency, UNHCR, says refugees have benefited from "progressive and inclusive" policies that allow access to some forms of work, education, and the healthcare system.
But the larger population of undocumented Afghans has also been targeted in repeated rounds of deportations. Rights groups say Iranian authorities have committed violations against migrants, including physical abuse, splitting up families, and summary deportations. They say authorities have also implemented increasingly complex renewal processes for registered refugees, some of whom have been stripped of refugee status and deported, according to Human Rights Watch.
While an increasing number of people are being pushed out of Iran this year, many Afghans are still looking to make the reverse journey back to Iran. A June 2018 survey by Relief International found that 30 percent of the population in one drought-hit district in Nimroz province, along Afghanistan's western border with Iran, had abandoned their villages. Migrants told the aid group they planned to head to the border town of Zaranj, or into Iran itself.
Ali, a 23-year-old university graduate who works illegally in a hotel in Mashhad, has seen his wages shrink as the economy tumbles.
"Before all this I could send back home about $300 per month. But now I would call myself lucky if I managed to save up $100 to send back," said Ali, who asked that his full name not be used because he feared arrest.
"I don't even know if it's worth the trouble," he said. "Maybe I will go back to Afghanistan soon."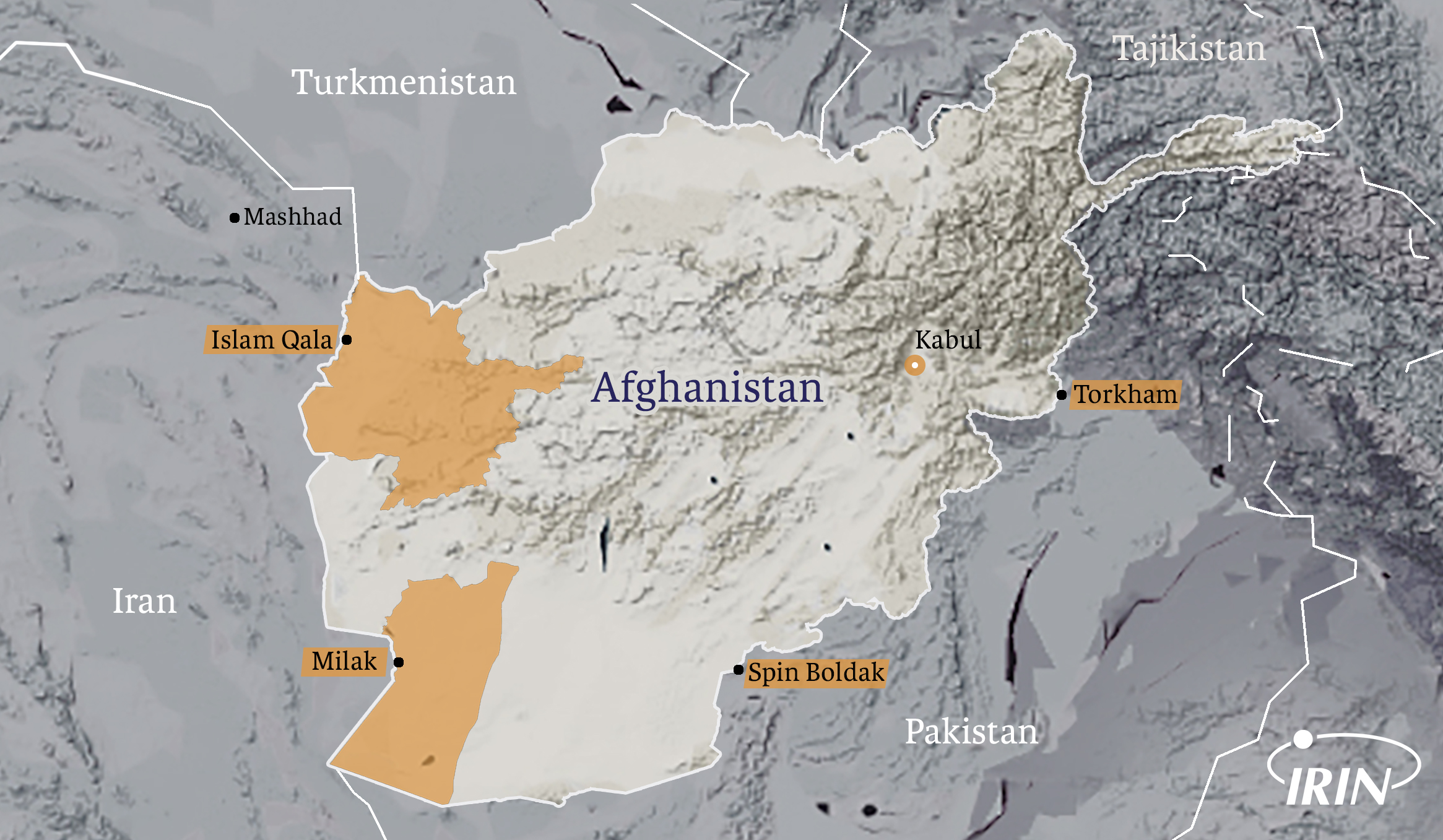 Declining remittances
With surging deportations and returns from Iran, aid groups in Afghanistan say the loss of income will have serious impacts on Afghan families that are highly dependent on remittances.
According to the World Bank, inflows from Iran last year reached $166 million – 40 percent of total remittances to the country. However, such figures are broadly believed to be undercounted, as many Afghans use informal brokers to transfer money across borders. Previous studies have estimated that Afghans in Iran send home at least $500 million a year, and make up an even larger proportion of overall remittances.
Aid groups say the reduced income is already having "direct and immediate effects" in provinces like Herat, Badghis, and Ghor, which have been hit by severe drought along with roughly two thirds of the country.
As of 9 September the drought has displaced an estimated 275,000 people, mostly in western Afghanistan, according to the UN, which warns that 1.3 million across the country could need some form of humanitarian aid.
The Famine Early Warning Systems Network, which tracks food security in global hotspots, says dwindling remittances will make it harder for dependent families to cope, especially as winter approaches. It is projecting emergency levels of food insecurity in parts of the country in January 2019, partly due to falling remittances.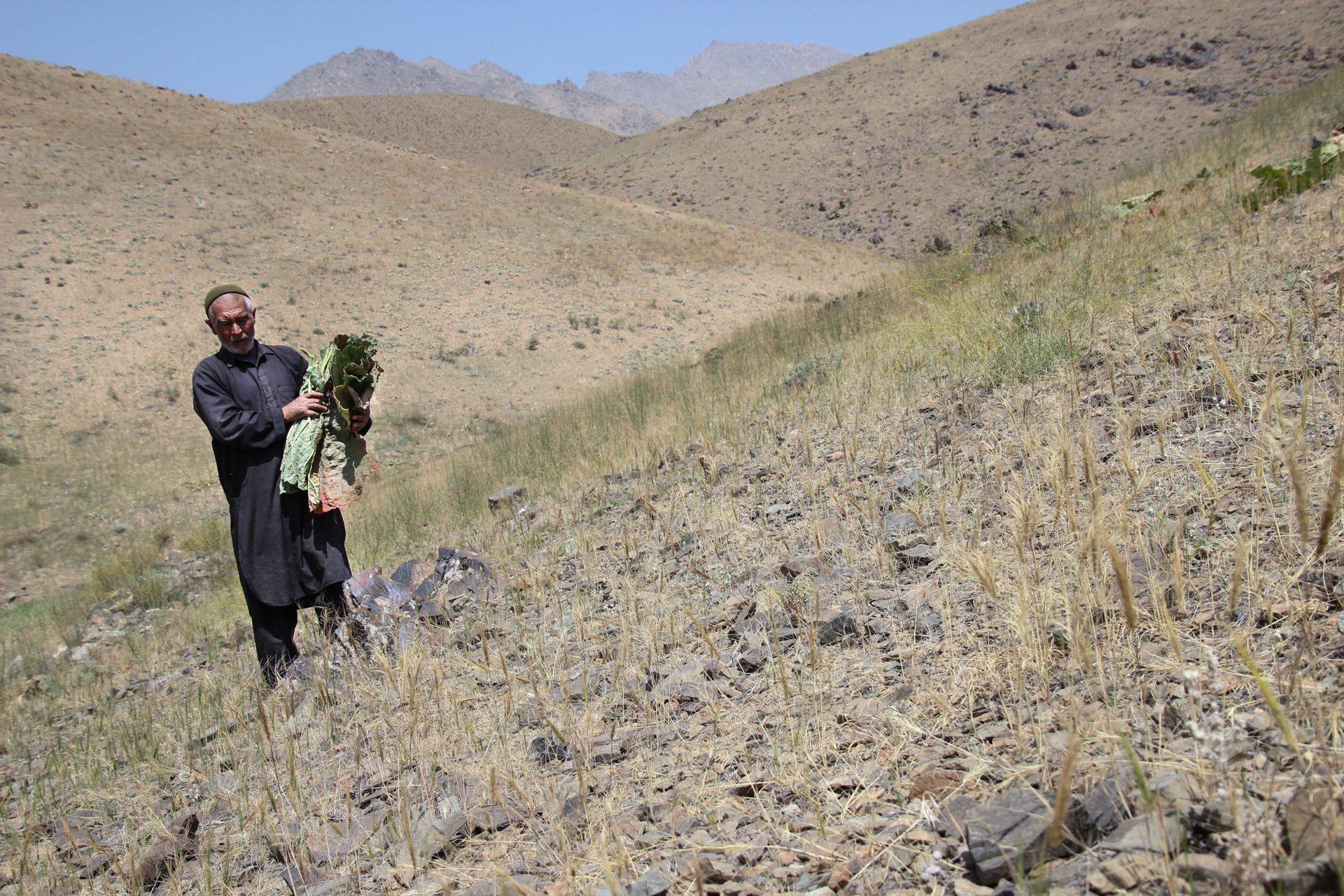 Troubled returns
Afghans leaving Iran are returning to a country mired in conflict. War has uprooted more than 2.1 million people since 2012, and each year hundreds of thousands of people have returned or been deported from countries like Iran, Pakistan, and further abroad.
The heads of the UN's refugee agency, UNHCR, and its emergency aid coordination arm, OCHA, called on Thursday for donors to "urgently" boost aid for the "millions of people caught up in Afghanistan's complex and rapidly evolving displacement crisis". This year's sector-wide appeal for Afghanistan is only one-third funded.
While returns surge, aid groups say they have been constricted by shortfalls. From 1 to 15 July, "funding constraints" forced the IOM to partially suspend its work at key Afghan border crossings, including in Nimroz province, through which more than 200,000 Afghans have returned from Iran this year. An IOM official told IRIN that other aid agencies stepped in to maintain "limited service delivery".
But help for returnees is minimal at the best of times, particularly for Afghans returning from Iran. Aid agencies offer food, medical aid, and transportation to the majority of undocumented people returning from Pakistan, but funding is only available to help four percent of returnees from Iran, according to the IOM.
"Economic migration implies that people have a choice. The majority of Afghans don't necessarily have a choice and are essentially forced to migrate for survival."
Laurence Hart, who heads the IOM in Afghanistan, said this disparity stems from donor perceptions that returnees from Iran are economic migrants rather than people who may need assistance, even though vulnerable groups like unaccompanied children, single women, and suddenly deported families are among those coming back.
"Economic migration implies that people have a choice," Hart said. "The majority of Afghans don't necessarily have a choice and are essentially forced to migrate for survival."
With land and jobs in scarce supply in Afghanistan, many recent returnees say they're struggling.
After a decade away, Mohammad Mohammadi returned to his home in central Afghanistan's Bamyan province in May with his wife and four children, who were born in Iran.
"My kids have never been to Afghanistan," he told IRIN. "Now they're not in school and I'm worried about their future."
Of all the people he knows who have returned, he said only one person has managed to find work. "It's still hard to find a job here in Afghanistan because of the war," he said.
Eskandar Khavari returned to his home in Herat province in May after 36 years in Iran. He said he left because his earnings had dropped to less than $100 a month – not enough to support his six children.
But he hasn't found work since coming home, and his kids aren't in school.
"I have no hope for the future," he said. "I don't know what to do."
(TOP PHOTO: Afghans return from Iran through a border crossing at Islam Qala, a border town in western Herat Province, on 4 September 2018. CREDIT: Stefanie Glinski/IRIN)
xy/il/ag