Salome Raqiyawa has witnessed three life-changing calamities in a single year. For her, climate change is more than CO2 emissions, scientific projections and grave predictions for tomorrow: It's her only explanation for what's happening now to her tiny village perched along the side of a highway on Fiji's main island.
"It's the changing of the weather patterns that we are facing now. It's not like before," she said, sitting on the wooden-slat floors of her home, repaired in time for the start of a new cyclone season.
Last year, Cyclone Winston ripped off half her roof and tore her walls away. But after the cyclone came a withering drought, and after the drought, another storm that sent flood waters lapping up to the edge of her front door — and submerged her neighbours' homes so that the entire village was a sea with only rooftops poking above the water.
"From that we can know that the weather is changing," she said. "It's true. Climate change is happening."
Leaders from small island nations like Fiji will be bringing the urgency of this message to Bonn and COP23, this year's iteration of the annual UN-led climate change summit.
With Fiji presiding over the meetings, the issues confronting small island nations will be at the forefront of the agenda, underscoring the link between climate change and the natural disasters that impact people like Raqiyawa.
But this year's summit arrives amid foreboding trends: Concentrations of climate change-fuelling carbon dioxide in the atmosphere surged to record levels last year, while a UN analysis found current commitments made by countries under the Paris Agreement will fall short of goals to limit global temperature rise — only a year after the climate accord came into force.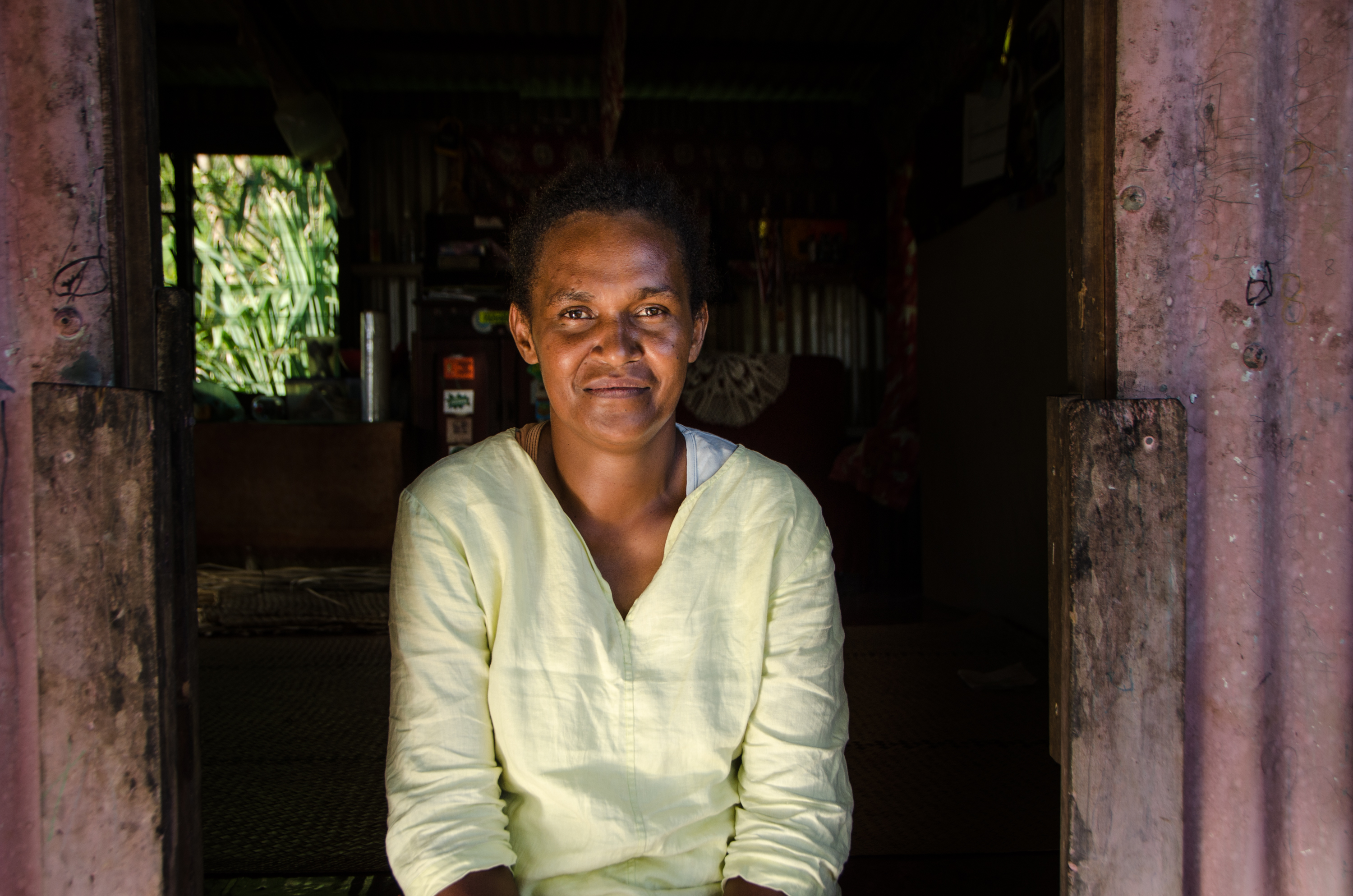 Shifting the focus
As president of this year's climate summit, Fiji will put a spotlight on the impacts of natural disasters on smaller island nations, which have fewer resources and high exposure to hazards.
The small island developing states, or SIDS, including nations and territories dotted throughout the Pacific, the Caribbean, the Indian Ocean and the African coast, are some of the world's most vulnerable to the impact of natural disasters.
Devastating storms, unusually heavy rainfall, and extensive and lingering drought have overwhelmed smaller island nations in recent months — often in quick succession.
Countries like Fiji and Haiti saw multiple disasters that knocked back recovery just as communities were picking up the pieces after previous setbacks.
The impacts of such disasters are jarringly unequal. In an analysis of climate-linked displacement between 2008 and 2016, Oxfam estimated that extreme weather disasters were five times more likely to displace people in poorer countries as people in higher-income nations.
Recent research on risk also underscores this inequality. A risk assessment by the Internal Displacement Monitoring Centre estimated that 13.9 million people each year could be displaced by sudden-onset disasters — the majority through floods and tropical cyclones.
Populous countries like India, China and Bangladesh top the list. When factoring in relative population sizes, however, a different picture emerges. Each country or territory with the highest per capita displacement risk is a small island developing state, either in the Caribbean or the Pacific. The Bahamas, at the top of the list, can expect an average of 5.9 percent of its population to be displaced by tropical cyclones, according to the analysis.
This risk is already reflected in recent news headlines: A series of hurricanes smashed through the Caribbean in September. In Dominica, one fifth of the population of the island nation left the country following Hurricane Maria.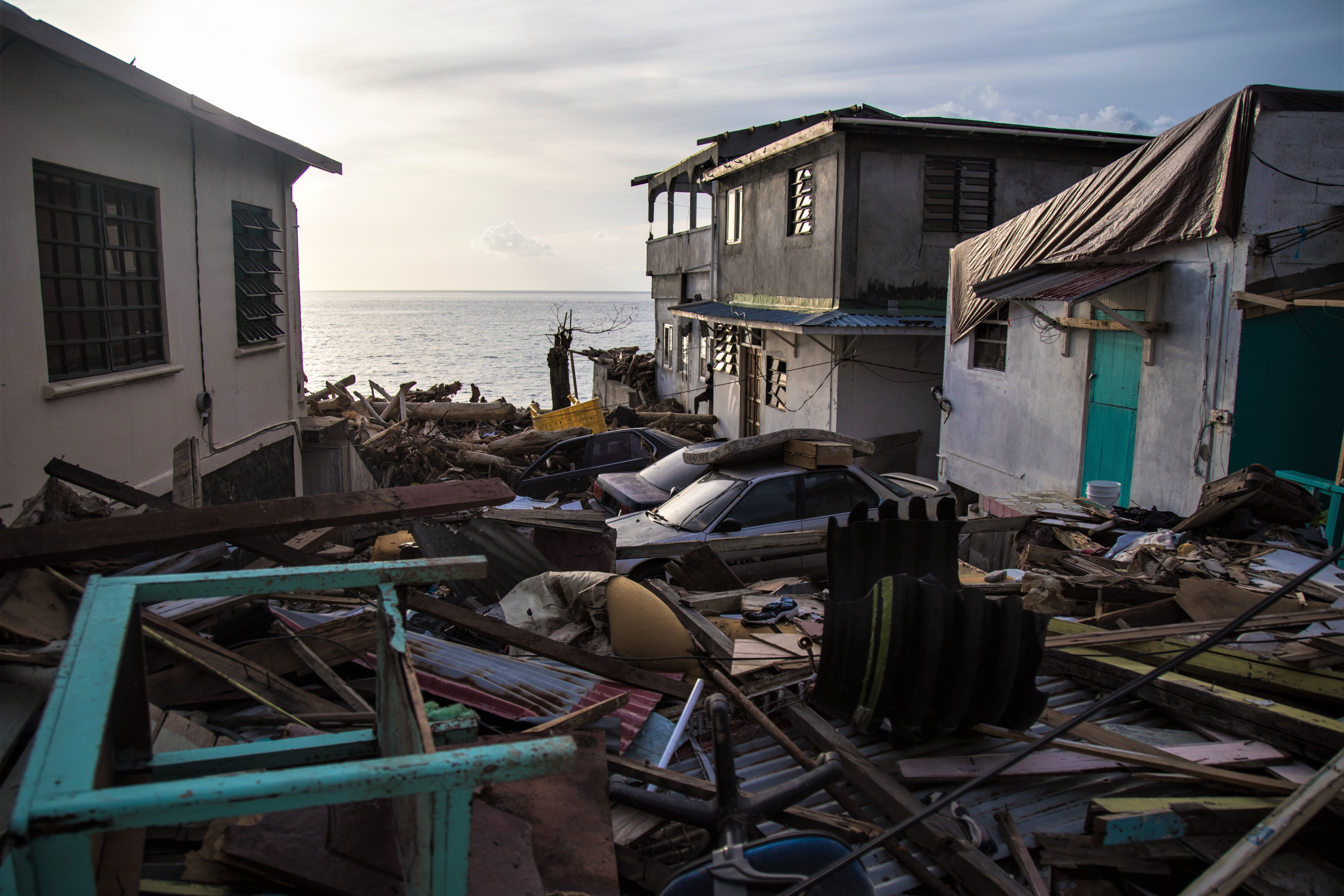 Finding the evidence
Climate change is expected to increase the frequency, duration and severity of extreme weather events, while also making them more unpredictable.  Definitively linking climate change as the cause of individual examples of extreme weather has been a more uncertain process.
However, this "event attribution" science is rapidly advancing — and this could have an impact on deliberations during COP23 and beyond. For example, various studies have already found "relatively strong evidence for human contribution" to the European heatwave of 2003, as well as extreme temperatures that seared Australia in 2013.
More recently, scientists with the World Weather Attribution project found climate change made record-breaking temperatures in Europe this year at least 10 times more likely than they would have been in the early 1990s.
The project also found climate change to be linked to the hottest summer on record in Australia's New South Wales and to debilitating floods in France and in Louisiana last year.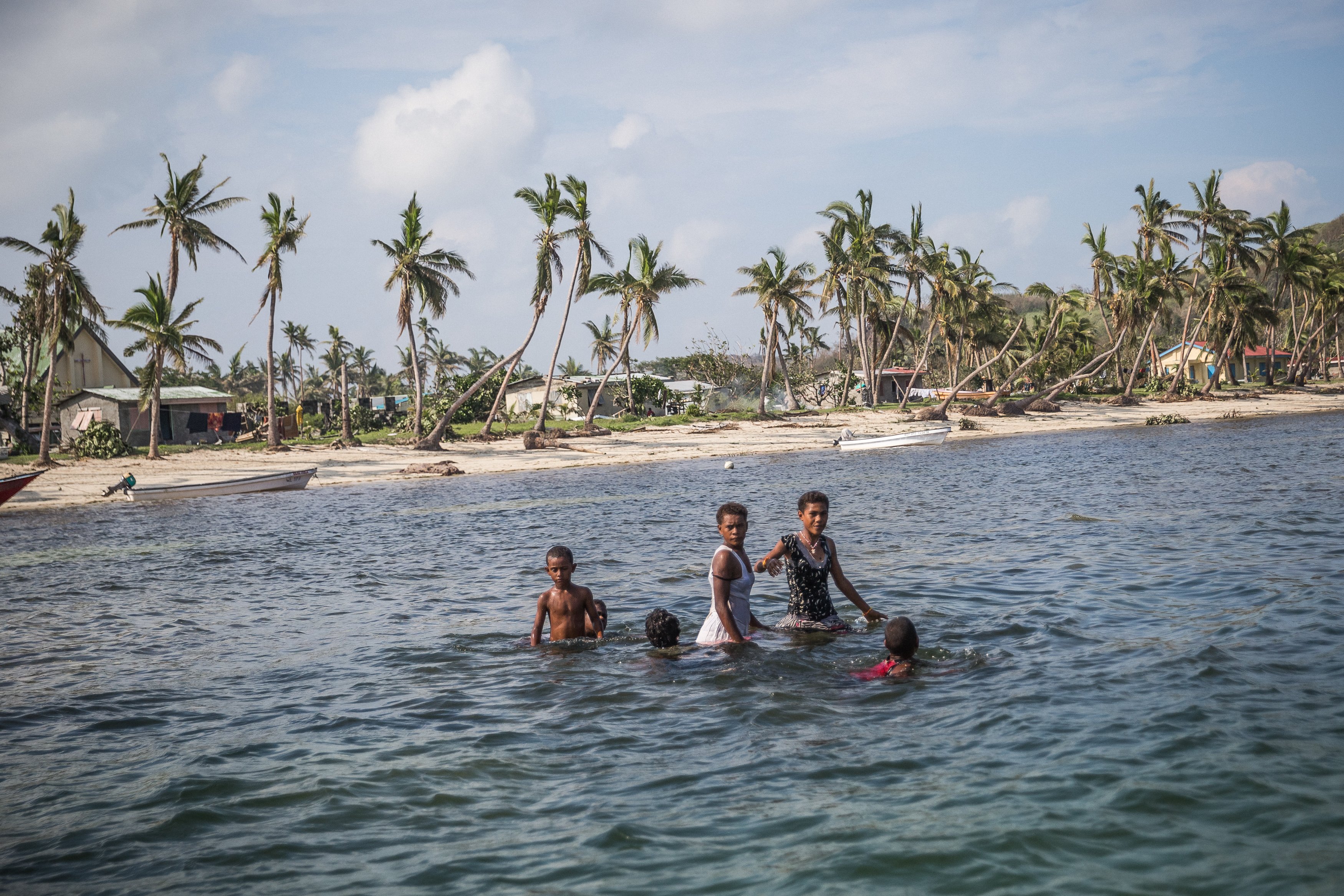 Quantifying the damage
This attribution science, then, could eventually form a foundation to quantify and compensate for damages caused by climate change — a controversial part of climate discussions.
Small island nations — which often have contributed the least to a changing climate but suffer its most immediate effects — have long called for some sort of system to help compensate for "loss and damage" linked to climate change.
But despite having established a mechanism for such claims in 2013, countries have made little progress in implementing it.
The text of the landmark Paris Agreement, for example, recommends that countries address loss and damage — but it leaves out any mention of financial obligation or the legal responsibility of big polluters.
While "loss and damage" is on the agenda at COP23, the issue of compensating small island nations is unlikely to be resolved anytime soon. But advocacy groups say it is essential that the international community mobilise funding for loss and damages beyond the $100 billion in yearly adaptation and mitigation funds that were already promised as part of the Paris Agreement.
"Vulnerable countries and communities, which have typically contributed negligible amounts to the causes of climate change, are already facing loss and damage from its impacts, including the loss of land, homes and livelihoods," Oxfam said in its report, which called on countries to agree on a new way to deliver loss and damage financing within two years.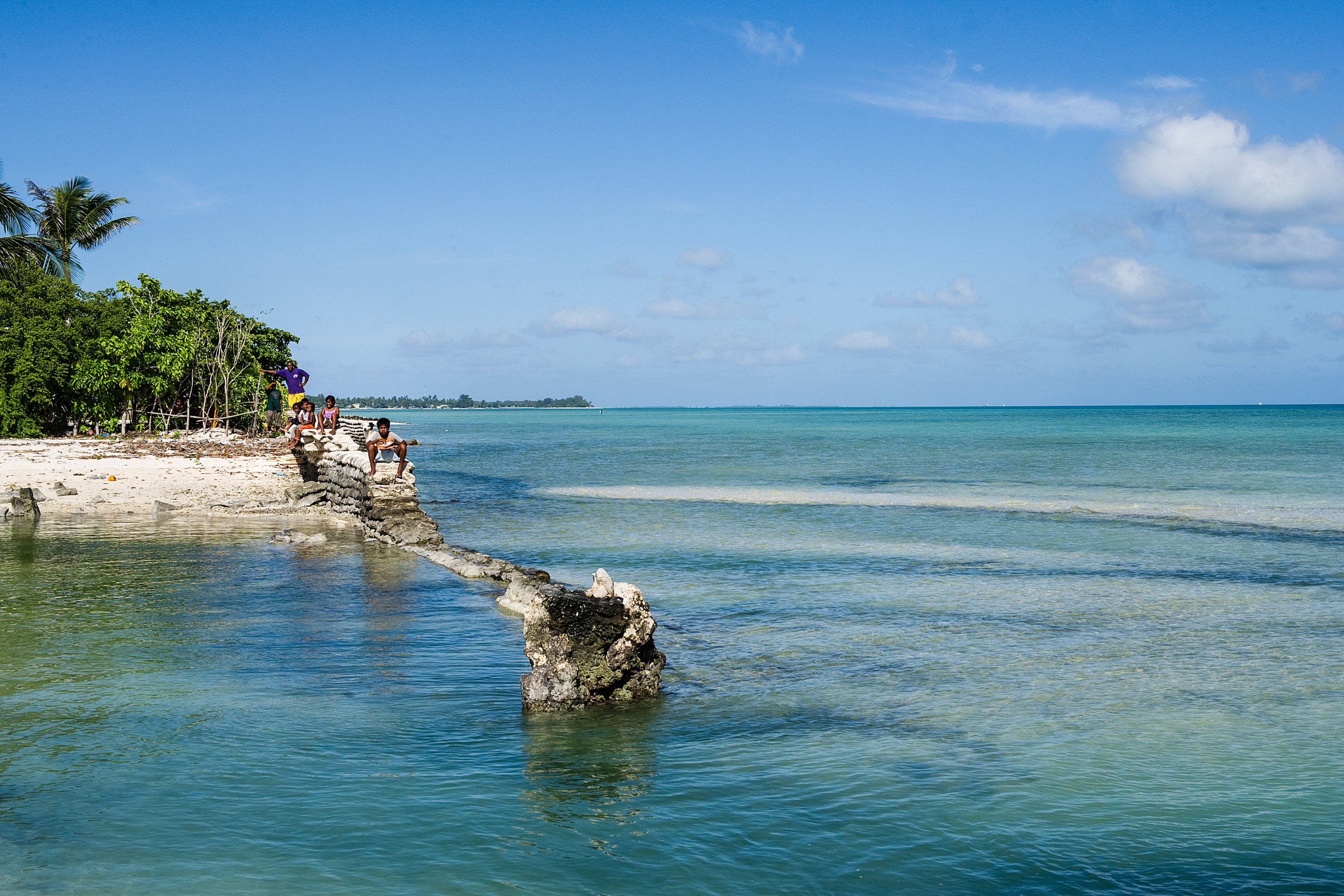 Looking too far ahead?
Compared to 2015's climate summit, which produced the Paris Agreement, COP23 is a transitional but essential step in the process. Countries will continue hammering together the far-reaching "rulebook" that guides how governments implement their Paris accord commitments in years to come.
But while countries thrash out the next steps on climate action, small island states continue to live with the uncertainties of a changing climate today.
The aid group Caritas says people in more than 30 communities in Papua New Guinea last year abandoned their homes due to coastal erosion. In October, a community a few hours away from Salome Raqiyawa's in Fiji dipped into climate aid to move the entire village, after a landslide buried most of the original homes. And in Kiribati, the government is preparing for a day when the entire atoll nation might be forced to move.
"The bigger countries look at this as a future problem," said Erietera Aram, who works for Kiribati's fisheries department. "But for us, it's now. We're living with it now."
(Additional reporting by Lou Del Bello)
(TOP PHOTO: A satellite image taken on 20 February 2016 shows Cyclone Winston as it approaches the islands of Vanua Levu and Viti Levu in Fiji. Cyclone Winston was one of the most powerful storms ever recorded in the Southern Hemisphere. Some researchers believe climate change is one factor that contributed to the storm's intensity. Jeff Schmaltz/NASA)
il/oa