For Kabul's estimated population of 4-5 million there are only 35 public toilets, according to the municipal authorities.
"We need at least 65 extra public latrines in Kabul immediately," Nesar Ahmad Habibi, head of Kabul's waste management authority, told IRIN, adding that the lack of government action and limited resources had prevented the construction of sufficient public toilets in the city.
"We have even sent proposals to the president's office but to no avail," he said.
Many people are forced to defecate and urinate in the open: "It's not that we don't want to use a latrine, it's because there is no latrine," said Arifullah, a local man.
"If you have a pain in your stomach and there is no toilet how long can you wait?" asked another man.
Only five of the 35 public toilets have facilities for the disabled - well below what is needed given the large number of disabled people resulting from three decades of turmoil.
People who use the latrines have to pay a small fee to cover maintenance and cleaning - 5-10 Afghanis [10-20 US cents], a sum that the large number of extremely poor people in the city would prefer to avoid paying.
A rapidly growing population, lack of modern sewage systems, significant waste management problems and the lack of public toilets in Kabul are causing environmental and health risks, according to experts.
No soap
"I don't use the latrines because they are extremely dirty," said Abdul Jamil, a young man. "There is also no soap to wash your hands."
None of Kabul's public toilets provide soap or hand-drying facilities.
Whilst hand-washing is crucial for disease prevention, soap is also not available in toilets in most Kabul schools, officials in the Ministry of Education said.
"Inappropriate latrines, open defecation and poor waste management cause serious diseases and damage the environment," Hassan al-Sayed, country director of the French NGO
Solidarités
, told IRIN.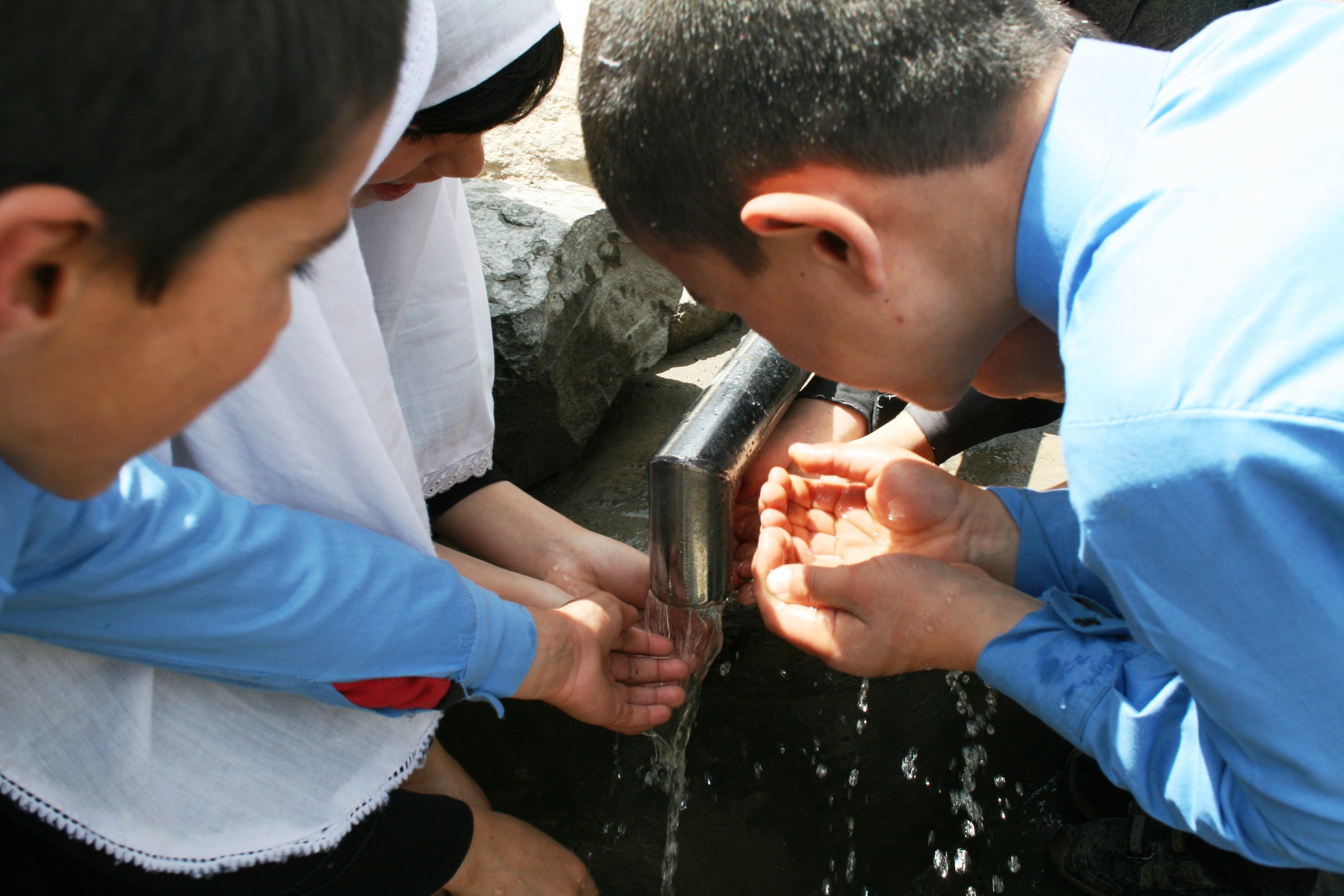 200911160702020375
Photo: Masooma Mohammadi/IRIN
There are few hand-washing facilities in latrines at schools in Afghanistan
Waste management
In September 2008 Kabul Municipality
told IRIN
that up to 90 percent of the 3,000 tons of solid waste produced in the capital every day was managed and dealt with.
However, officials say waste management capacities have deteriorated sharply in the past year: "Now we collect only about 50 percent of the solid waste produced in Kabul on a daily basis," said Habibi, citing dwindling resources, staff reductions and broken-down trucks as major problems.
"For waste management in Kabul we need 17,500 staff but we have only 3,000; and we need 2,500 trucks but we only have 119."
Rapid population growth and unregulated housing developments have created
serious social and environmental challenges in Kabul
, according to government officials.
Al-Sayed, whose organization has been helping households in Kabul to build hygienic latrines, emphasized the importance of public awareness about sanitation and hygiene.
"What if there are hundreds of safe latrines but people don't use them," he said, adding that people should know the risks of open defecation and unsafe latrines.
Only 12 percent of Afghans have access to improved sanitation and less than 25 percent have access to safe drinking water, according to the UN Children's Fund (UNICEF).
Most Afghans use the
traditional dry vault toilet systems
which were ranked the worst toilets in the world by
The State of the World's Toilets 2007
report.
ad/cb
---
This article was produced by IRIN News while it was part of the United Nations Office for the Coordination of Humanitarian Affairs. Please send queries on copyright or liability to the UN. For more information: https://shop.un.org/rights-permissions