Because of my own experiences, I feel the pain and suffering of Ukrainian refugees more than most. But when people started to come to Poland from Ukraine, and I saw how enthusiastically Polish society welcomed them, it hurt so much.
I know what it feels like having to leave your home and family behind to escape war, and I want to help Ukrainians going through this now. But I also want to know why us refugees not from Europe had to freeze in the forest.
When I crossed the border last year, the media called what was happening a hybrid war by Belarus against the EU. They did not look at how we were suffering. The Polish army treated us really badly. They were armed and screaming. They took our phones and beat some of us, before pushing us back across the fence into Belarus. Some of us were pushed back many times. We told the Polish army that we were people who fled war and that we were only looking for a safe country. They said, "This country is not yours. Go back to your country."
'How is it possible that on one border you beat people, and yet on the other you give them soup and cookies? Isn't this racist?'
We had to go deep into the forest and swamps to avoid the army; to survive. Did you know that more than 20 people died trying to cross the border from Belarus into Poland in recent months?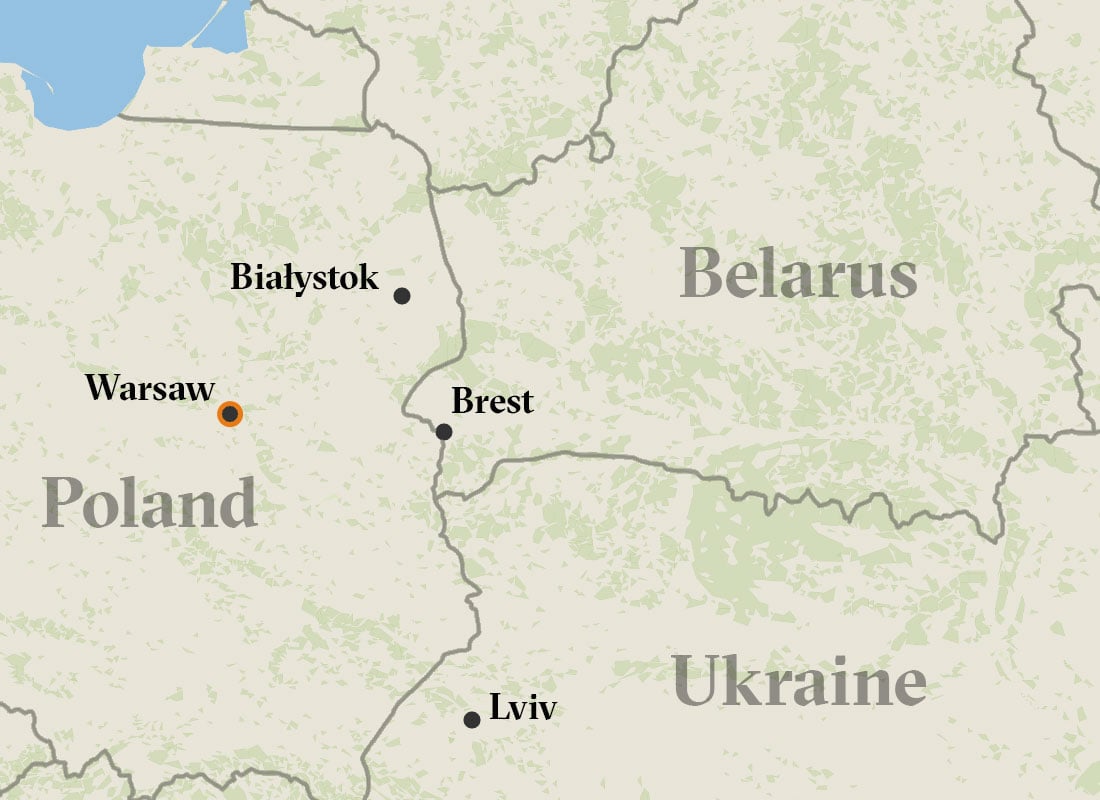 Now, Ukrainian refugees are crossing Poland's eastern border just a little bit south from where we crossed, and I see the same policemen who caught us in the woods helping people on the border with Ukraine. How is it possible that on one border you beat people, and yet on the other you give them soup and cookies? Isn't this racist?
Crossing the Polish-Belarusian border reminded me of fleeing Syria in 2019. The fear I felt was very similar to the difficult days we went through during the war. My family was displaced from our town outside Damascus when the Syrian revolution turned into a civil war. We lived under siege for two years. My younger brother was killed by shelling.
'Why are bombs falling on Ukraine more important than bombs falling on Syria?'
When I finally left Syria, I went to Lebanon. But Syrians are discriminated against in Lebanon, and there is no protection from the Syrian army and intelligence services. Not being able to return to my country is frustrating and painful, and at the same time there are so many barriers preventing us from reaching a safe place – from reaching Europe. We hid from the Polish army in a swampy forest and had to sneak across a small bridge in the middle of the night so villagers would not see us and report us. If we tried to turn back, the Belarusian soldiers beat us. We were stuck, not knowing where to go.
The media and journalists should know how to talk about migration and humanitarian crises, but even they are dividing people by the colour of their eyes and skin. Why are bombs falling on Ukraine more important than bombs falling on Syria?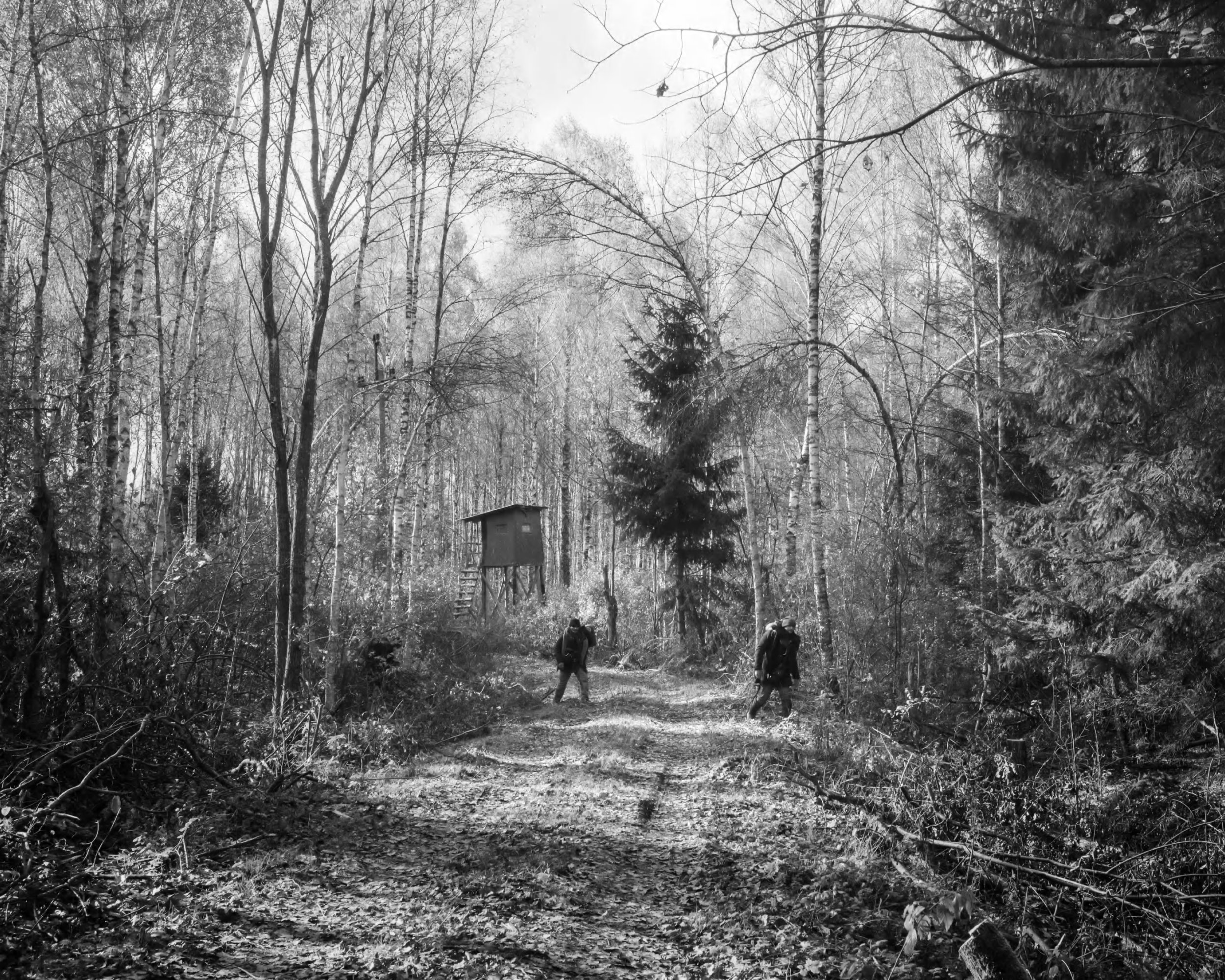 I was lucky to eventually make it to Germany, but when I read news about the Polish-Belarusian border, I cannot sleep well at night. In my mind, I am still there. I know people who are still there, trying to survive. No one can understand what they are going through except those of us who lived that same experience.
When I hear bombs falling in Ukraine on TV and watch people running away, it brings back memories from Syria. My friends and family are still in the city of Idlib, which is still being bombarded by the Russian air force and Syrian government artillery. The war there surrounded us from all sides, to the point that we were no longer afraid of it. We were always ready to die. I don't know how to describe this feeling. It's still inside of me.
But there is a difference between Syria and Ukraine. Those who flee Putin's bombs in Ukraine; they flee to safe countries with governments that receive them as heroes. In Syria, we had to flee the bombs to humiliation. We did not find a place to flee to that welcomed us safely, with love and compassion.
I'm very sympathetic to the Ukrainian people. Nobody deserves war, destruction, and exile from their homeland. But the difference in treatment just hurts so much. The blood that comes out of all people is the same colour. I am angry at the Polish government for treating us the way they did, and at the army for obeying orders after seeing how weak we were in the forest. The government even made it illegal for people to help us on the border – to give us soup, clothes, and medicine. But it is possible to treat refugees from war differently in Poland. We see that so clearly now.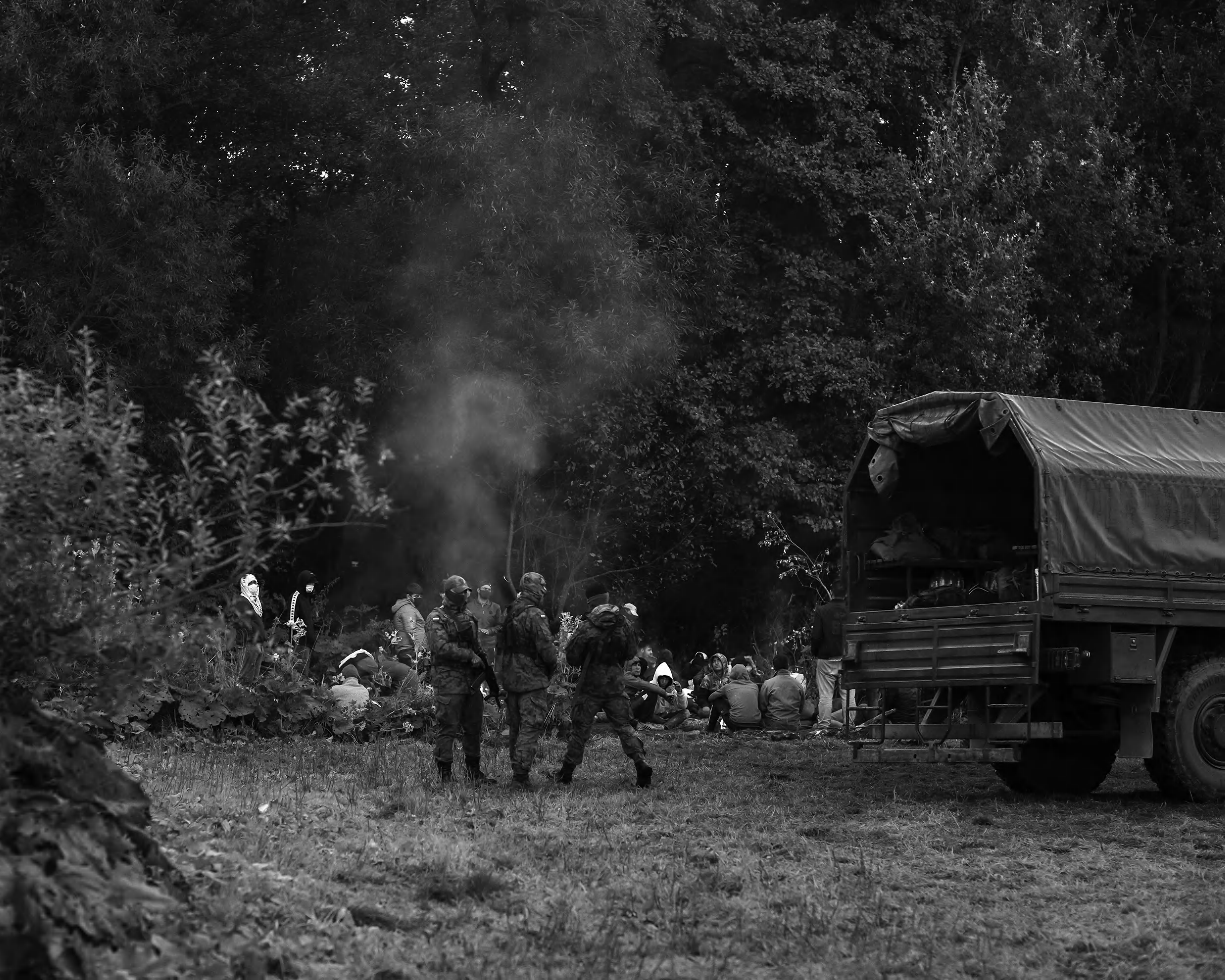 I would love to go and help people on the Ukrainian border. Refugees like me know what they are suffering better than anyone else. For now, though, I can't do anything. I am in a refugee centre in Germany waiting to find out if I will be given residency. If I could move freely, I would volunteer with an organisation helping people leaving Ukraine. When I can help, I will.
War teaches you things. The pressure it puts on you forces you to change, sometimes in good ways. For example, before the war, many of my friends and I did not feel responsible for anything. After the war, we became aware of our responsibilities, not just towards our parents or families, but towards all people. Now, we feel as if we are responsible for every child starving or getting cold in the camps for displaced people in Idlib, and for others suffering what we suffered.
We also understand that many people lose hope in war and suffer psychologically. Whether they are entering Poland from Ukraine or Belarus, they are our responsibility, and we need to take care of them. Europe, now, needs to take care of them, no matter where they come from.
Produced with the support of Anna Alboth, a Polish activist with Grupa Granica and the Minority Rights Group. Edited by Eric Reidy.