The year following two earthquakes that devastated Nepal saw a spike in desperate people falling into the clutches of human traffickers. Two years later, with the country's infrastructure and economy still in ruins, NGOs say human trafficking is still on the rise.
Nepal has long been a source of economic migrants, and the money they've sent home from Gulf countries and neighbouring India has helped to feed families and build homes. Almost a million of those houses were destroyed or damaged in the quakes of 25 April and 12 May 2015, which encouraged more people to migrate, some of whom have been trafficked into unpaid labour or sex slavery.
Nepal's National Human Rights Commission reported a 15 percent increase in the number interceptions of people "vulnerable" to human traffickers during the three months following the quakes.
That trend shows no sign of slowing, according to the anti-trafficking NGO Maiti Nepal, as well as Indian border security officials. "We continue to see a rise in trafficking cases and in interceptions at the border," said Shivani Chemjong of Maiti.
The NGO stations people at border crossings with India and intervenes if women and children are suspected of being trafficked. Last year, Chemjong said, Maiti "intercepted" more than 5,700 "vulnerable girls"; in 2014 – the year before the quake – the figure was 2,900.
The Sahastra Seema Bal, the Indian force guarding the 1,751-kilometre border, also reported an increase. In a statement last month, the SSB said officers intervened in the cases of 33 victims of human trafficking in 2014, compared to 336 in 2015 and 501 in 2016. And the SSB has found 180 cases of human trafficking in just the first three months of this year. 
Rescued
In a small workshop in Nepal's capital, Kathmandu, about a dozen women between the ages of 14 and 20 sat at tables, diligently threading beads into jewellery. Each was recently rescued after being trafficked, and was now receiving support, including skills training, from a local NGO, Shakti Samuha, which was established and is run by survivors of trafficking.
Shakti Samuha also provides trafficking victims with housing and psychological support, as well as tracking down their families and counselling them. Families often do not welcome trafficking victims home, especially if they have worked in the sex industry. For protection reasons, the NGO declined to reveal their identities or details of their experiences.
The young women preferred instead to focus on the future.
"I'd like to learn computer skills, and teach other girls after learning them myself," said one.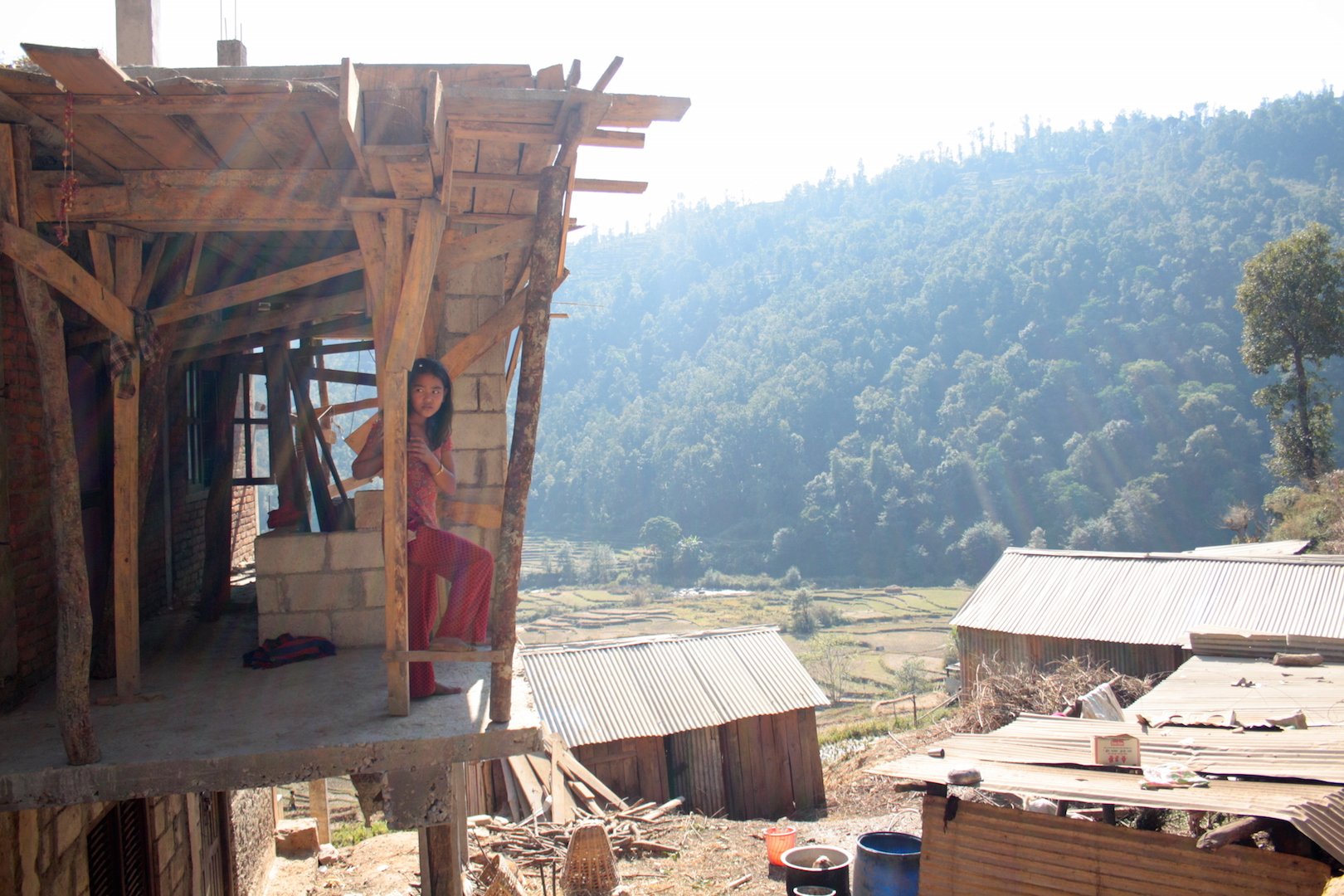 More programmes like this are needed, according to the US State Department's Trafficking in Persons 2016 report. It notes that, in the aftermath of the 2015 quakes, NGOs and the government increased "services and access to vulnerable populations", but "referral efforts remained ad hoc and inadequate".
Thwarted efforts
The Nepalese government has taken measures to curb human trafficking as well, but they are limited in effect.
Agencies that recruit overseas workers must be registered and based in Kathmandu. They may employ agents based in district capitals who are prohibited from charging recruits for their services. 
In practice, though, there is little oversight. Advocates for trafficking victims say agents sometimes falsely promise women legitimate domestic work and men construction jobs overseas, mainly in India and Gulf states. 
Once they are there, some women find themselves sold into sex slavery, and many are told they must work until they pay off unforeseen fees.
"In many cases, the imposition of high fees facilitates forced labor, and recruitment agencies engage in fraudulent recruitment," the US State Department report says.
Nepali embassies in six Gulf nations provide emergency shelters for vulnerable women, including trafficking victims, but the report says they are "inadequate to support the high demand for assistance".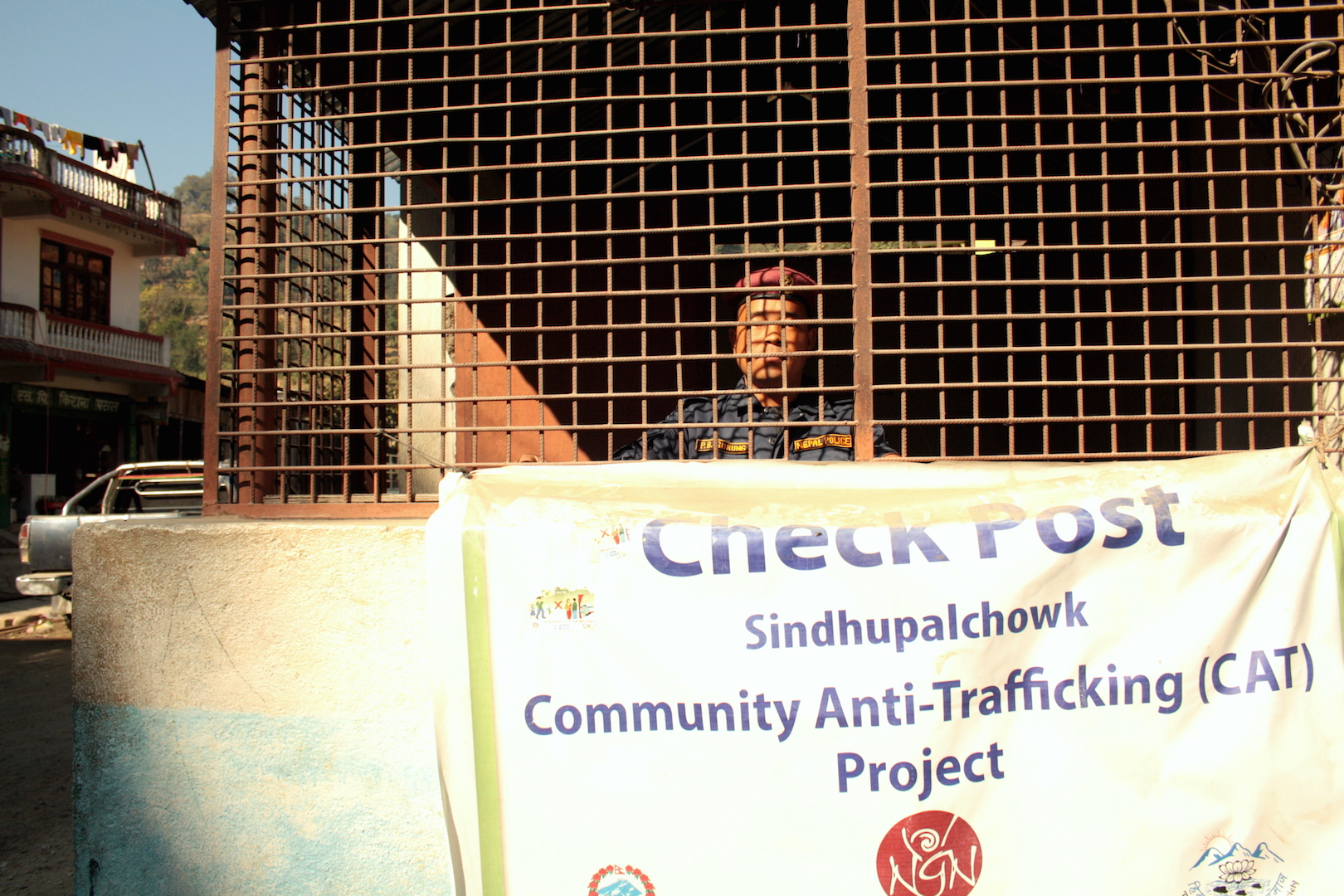 One way to try to curb trafficking is to restrict air travel out of the country. Nepal's Department of Foreign Employment mandates that all migrants undergo pre-departure training before receiving a stamp of approval from the Labour Ministry, without which they can be prevented from boarding flights.
However, traffickers often avoid such restrictions by bringing people over the porous land border into India.
An ornamented gateway marks the busy Nepalgunj-Rupaidiha border point, where 4,000 people from Nepal cross into India each day on foot, battery rickshaws, or horse-drawn carts, according to SSB officials.
"If there is no proof of wrongdoing, we cannot detain vulnerable women travellers as it can look like harassment," said one senior SSB officer who asked not to be named as he was not authorised to speak to media.
Once in India, they may be sold into slavery or put on flights to countries beyond.
Nilambar Badal of Asian Forum, an NGO that works with returned migrants, explained how the traffickers are always one step ahead.
"The [Nepalese] government has asked India to hold special screenings at the airports. So instead of flying out of Delhi or Mumbai, the girls fly from small airports like Lucknow or Amritsar," he said. "From there, they can pretend to be on a trip to Sri Lanka, Singapore or Bangladesh, and onward to the Gulf."
(TOP PHOTO: 

Guransh Gurung of the NGO Shakti Samuha, which fights human trafficking, in the office in Chautara, Nepal CREDIT: Nimisha Jaiswal/IRIN)