More than 6,500 asylum seekers and migrants have been intercepted at sea and returned to Libya by the Libyan Coast Guard so far this year. Since the EU and Italy began training, funding, equipping, and providing operational assistance to the Libyan Coast Guard in 2017, that number stands at around 40,000 people. 
Critics say European support for these interceptions and returns is one of the most glaring examples of the trade-off being made between upholding human rights – a fundamental EU value – and the EU's determination to reduce migration to the continent. 
Read more → What happens to migrants forcibly returned to Libya?
Those intercepted at sea and returned to Libya by the Libyan Coast Guard – predominantly asylum seekers and migrants from East and West Africa – face indefinite detention, extortion, torture, sexual exploitation, and forced labour.
This year alone, thousands have disappeared beyond the reach of UN agencies after being disembarked. Migration detention in Libya functions as a business that generates revenue for armed groups, some of whom have also pressed asylum seekers and migrants into military activities – a practice that is likely a war crime, according to Human Rights Watch. 
All of this has been well documented and widely known for years, even as the EU and Italy have stepped up their support for the Libyan Coast Guard. Yet despite their key role in empowering the Coast Guard to return people to Libya, international human rights lawyers have struggled to hold the EU and Italy to account. Boxed in by the limitations of international law, lawyers have had to find increasingly innovative legal strategies to try to establish European complicity in the abuses taking place. 
As the EU looks to expand its cooperation with third countries, the outcome of these legal efforts could have broader implications on whether the EU and its member states can be held accountable for the human rights impacts of their external migration policies.
"Under international law there are rules… prohibiting states to assist other states in the commission of human rights violations," Matteo de Bellis, Amnesty International's migration researcher, told The New Humanitarian. "However, those international rules do not have a specific court where you can litigate them, where individuals can have access to remedy."
In fact, human rights advocates and lawyers argue that EU and Italian support for the Libyan Coast Guard is designed specifically to avoid legal responsibility. 
"For a European court to have jurisdiction over a particular policy, a European actor must be in control... of a person directly," said Itamar Mann, an international human rights lawyer. "When a non-European agent takes that control, it's far from clear that [a] European court has jurisdiction. So there is a kind of accountability gap under international human rights law." 
'The EU is not blameless'
When Italy signed a Memorandum of Understanding in February 2017 with Libya's internationally recognised Government of National Accord (GNA) "to ensure the reduction of illegal migratory flows", the agreement carried echoes of an earlier era. 
In 2008, former Italian prime minister Silvio Berlusconi signed a friendship treaty with Libyan dictator Muammar Gaddafi that, among other things, committed the two countries to working together to curb irregular migration.
The following year, Italian patrol boats began intercepting asylum seekers and migrants at sea and returning them to Libya. In 2012, the European Court of Human Rights, an international court based in Strasbourg, France – which all EU member states are party to – ruled that the practice violated multiple articles of the European Convention on Human Rights. 
The decision, in what is known as the Hirsi case, was based on the idea that Italy had established "extraterritorial jurisdiction" over asylum seekers and migrants when it took them under their control at sea and had violated the principle of non-refoulement – a core element of international refugee law – by forcing them back to a country where they faced human rights abuses.
Many states that have signed the 1951 refugee convention have integrated the principle of non-refoulement into their domestic law, binding them to protect asylum seekers once they enter a nation's territory. But there are divergent interpretations of how it applies to state actors in international waters.
By the time of the Hirsi decision, the practice had already ended and Gaddafi had been toppled from power. The chaos that followed the Libyan uprising in 2011 paved the way for a new era of irregular migration. The number of people crossing the central Meditteranean jumped from an average of tens of thousands per year throughout the late 1990s and 2000s to more than 150,000 per year in 2014, 2015, and 2016. 
EU policies have helped curb migration, but at what cost?
Migrant and asylum seeker arrivals in Italy and Malta, 2003-2020
*As of 27 July. Source: IOM
Reducing these numbers became a main priority for Italy and the EU, and they kept the lessons of the Hirsi case in mind as they set about designing their policies, according to de Bellis.
Instead of using European vessels, the EU and Italy focused on "enabling the Libyan authorities to do the dirty job of intercepting people at sea and returning them to Libya", he said. "By doing so, they would argue that they have not breached international European law because they have never assumed control, and therefore exercised jurisdiction, over the people who have then been subjected to human rights violations [in Libya]."
Timeline: The changing trends of Libyan migration
The number of people crossing the central Mediterranean has dropped precipitously in recent years as EU policies have hardened, and tens of thousands of people – including those returned by the Coast Guard – are estimated to have passed through formal and informal migration detention centres in Libya, some of them getting stuck for years and many falling victim to extortion and abuse.
"There is always going to be a debate about, is the EU responsible… [because] it's really Libya who has done the abuses," said Carla Ferstman, a human rights law professor at the University of Essex in England. "[But] the EU is not blameless because it can't pretend that it didn't know the consequences of what it was going to do." 
The challenge for human rights lawyers is how to legally establish that blame. 
The accountability gap
Since 2017, the EU has given more than 91 million euros (about $107 million) to support border management projects in Libya. Much of that money has gone to Italy, which implements the projects and has provided its own funding and at least six patrol boats to the Libyan Coast Guard. 
One objective of the EU's funding is to improve the human rights and humanitarian situation in official detention centres. But according to a leaked EU document from 2019, this is something the Libyan government had not been taking steps to do, "raising the question of its own involvement", according to the document.
The main goal of the funding is to strengthen the capacity of Libyan authorities to control the country's borders and intercept asylum seekers and migrants at sea. This aspect of the policy has been effective, according to a September 2019 report by the UN secretary-general.
"All our action is based on international and European law," an EU spokesperson told the Guardian newspaper in June. "The European Union dialogue with Libyan authorities focuses on the respect for human rights of migrants and refugees."
The EU has legal obligations to ensure that its actions do not violate human rights in both its internal and external policy, according to Ferstman. But when it comes to actions taken outside of Europe, "routes for those affected to complain when their rights are being violated are very, very weak," she said.
The EU and its member states are also increasingly relying on informal agreements, such as the Memorandum of Understanding with Libya, in their external migration cooperation. 
"Once the EU makes formal agreements with third states… [it] is more tightly bound to a lot of human rights and refugee commitments," Raphael Bossong, a researcher at the German Institute for International and Security Affairs (SWP) in Berlin, told TNH. "Hence, we see a shift toward less binding or purely informal arrangements."
Lawyers and researchers told TNH that the absence of formal agreements, and the combination of EU funding and member state implementation, undermines the standing of the EU Parliament and the Court of Justice, the bloc's supreme court, to act as watchdogs.
Efforts to challenge Italy's role in cooperating with Libya in Italian courts have also so far been unsuccessful. 
"It's a well known fact that we're all struggling here, as human rights practitioners… to grapple with the very limited, minimalistic tools we have to address the problem at hand," said Valentina Azarova, a lawyer and researcher affiliated with the Global Legal Action Network (GLAN), a nonprofit organisation that pursues international human rights litigation.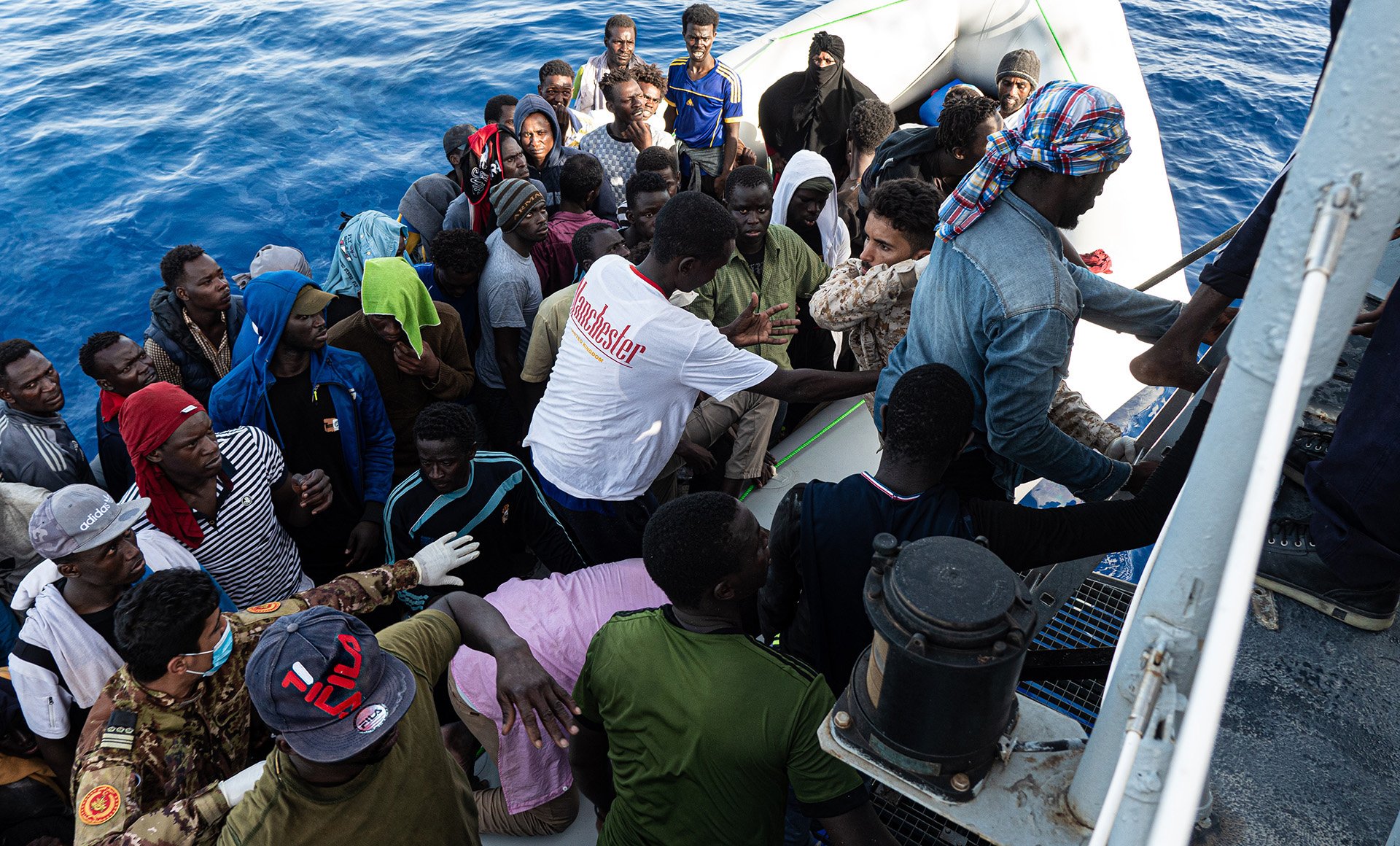 Uncharted territory
With no clear path forward, human rights lawyers have ventured into uncharted territory to try to subject EU and Italian cooperation with Libya to legal scrutiny.
Lawyers called last year for the International Criminal Court to investigate the EU for its alleged complicity in thousands of deaths in the Mediterranean, and legal organisations have filed two separate complaints with the UN Human Rights Committee, which has a quasi-judicial function. 
In November last year, GLAN also submitted a case, called S.S. and others v. Italy, to the European Court of Human Rights that aims to build on the Hirsi decision. The case argues that – through its financial, material, and operational support – Italy assumes "contactless control" over people intercepted by Libyan Coast Guard and therefore establishes jurisdiction over them. 
"Jurisdiction is not only a matter of direct, effective control over bodies," Mann, who is part of GLAN, said of the case's argument. "It's also a matter of substantive control that can be wielded in many different ways."
GLAN, along with two Italian legal organisations, also filed a complaint in April to the European Court of Auditors, which is tasked with checking to see if the EU's budget is implemented correctly and that funds are spent legally. 
The GLAN complaint alleges that funding border management activities in Libya makes the EU and its member states complicit in the human rights abuses taking place there, and is also a misuse of money intended for development purposes – both of which fall afoul of EU budgetary guidelines.
The complaint asks for the EU funding to be made conditional on the improvement of the situation for asylum seekers and migrants in the country, and for it to be suspended until certain criteria are met, including the release of all refugees and migrants from arbitrary detention, the creation of an asylum system that complies with international standards, and the establishment of an independent, transparent mechanism to monitor and hold state and non-state actors accountable for human rights violations against refugees and migrants. 
The Court of Auditors is not an actual courtroom or a traditional venue for addressing human rights abuses. It is composed of financial experts who conduct an annual audit of the EU budget. The complaint is meant to encourage them to take a specific look at EU funding to Libya, but they aren't obligated to do so.
"To use the EU Court of Auditors to get some kind of human rights accountability is an odd thing to do," said Ferstman, who is not involved in the complaint. "It speaks to the [accountability] gap and the absence of clear approaches."
"[Still], it is the institution where this matter needs to be adjudicated, so to speak," Azarova, who came up with the strategy, added. "They are the experts on questions of EU budget law."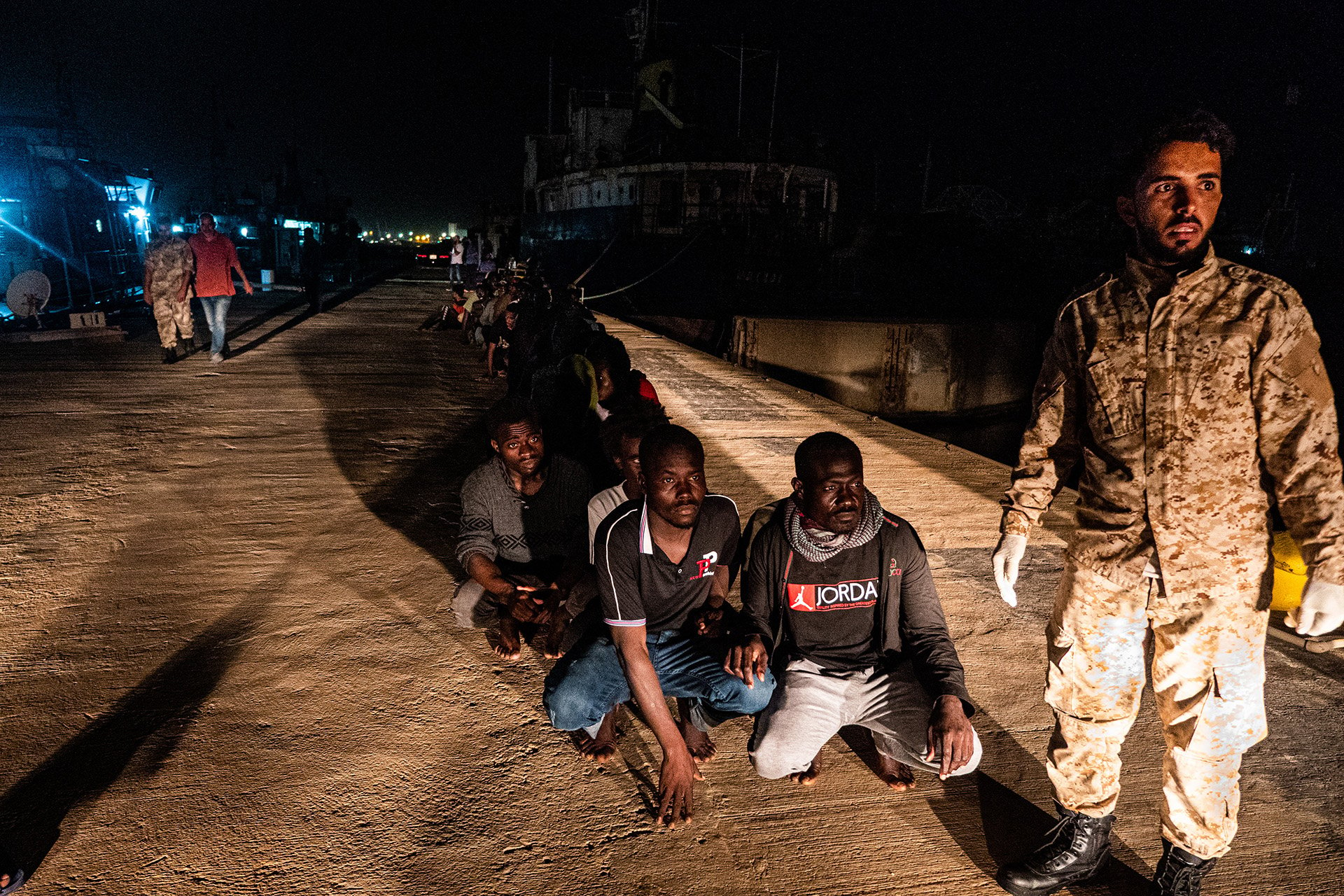 Closing the gap?
If successful, the Court of Auditors complaint could change how EU funding for Libya operates and set a precedent requiring a substantive accounting of how money is being spent and whether it ends up contributing to human rights violations in other EU third-country arrangements, according to Mann. "It will be a blow to the general externalisation pattern," he said. 
Ferstman cautioned, however, that its impact – at least legally – might not be so concrete. "[The Court of Auditors] can recommend everything that GLAN has put forward, but it will be a recommendation," she said. "It will not be an order."
Instead, the complaint's more significant impact might be political. "It could put a lot of important arsenal in the hands of the MEPs [Members of the European Parliament] who want to push forward changes," Ferstman said. 
A European Court of Human Rights decision in favour of the plaintiffs in S.S. and others v Italy could be more decisive. "It would go a long way towards addressing that [accountability] gap, because individuals will be able to challenge European states that encourage and assist other countries to commit human rights violations," de Bellis said.
If any or all of the various legal challenges that are currently underway are successful, Bossong, from SWP, doesn't expect them to put an end to external migration cooperation entirely. "Many [external] cooperations would continue," he said. "[But] policy-makers and administrators would have to think harder: Where is the line? Where do we cross the line?"
The Court of Auditors will likely decide whether to review EU funding for border management activities in Libya next year, but the European Court of Human Rights moves slowly, with proceedings generally taking around five years, according to Mann. 
Human rights advocates and lawyers worry that by the time the current legal challenges are concluded, the situation in the Mediterranean will again have evolved. Already, since the beginning of the coronavirus pandemic, states such as Malta and Greece have shifted from empowering third countries to intercept people at sea to carrying out pushbacks directly. 
"What is happening now, particularly in the Aegean, is much more alarming than the facts that generated the Hirsi case in terms of the violence of the actual pushbacks," Mann said. 
Human rights lawyers are already planning to begin issuing challenges to the new practices. As they do, they are acutely aware of the limitations of the tools available to them. Or, as Azarova put it: "We're dealing with symptoms. We're not addressing the pathology."
Data visualisation by Abigail Geiger.
er/ag