In a case with far-reaching implications for security in the aid industry, a court in Oslo has found the Norwegian Refugee Council guilty of gross negligence in its handling of the kidnapping of Steve Dennis and three other staff members in Dadaab, Kenya in 2012.
In its ruling on the case brought by Dennis, who sued NRC for gross negligence and failing in its duty of care, the court said NRC was liable for the physical and psychological injuries he received as a result of the incident and awarded compensation of 4.4 million krone ($500,000) plus costs. The court refused Dennis the full 11.6 million krone he had requested in compensation.
Dennis was kidnapped along with three others as they drove in a convoy through Dadaab camp in June 2012. A further staff member was killed in the attack, and Dennis was shot in the leg. After four days of being marched towards the Somali border, they were freed by a pro-government Somali group. Dennis has suffered from post-traumatic stress disorder since the incident, preventing him from returning to frontline work in the humanitarian sector. Today he reacted with relief, telling IRIN, "I really don't know how it went this far."
The lengthy verdict criticises NRC as an organisation on several points. It finds that it wrongly assessed the extent and nature of the risks to which staff were exposed at the time of the incident. It also criticises its security investigation process.
"NRC must confront their culture when it comes to internal criticism," the ruling said. "They should have completed an external investigation." Although their testimony had no direct bearing on the case, the court noted evidence from others affected by the kidnapping who were highly critical of their subsequent treatment by NRC and claimed they had been characterised as troublemakers for voicing criticism internally.
In a
statement
, NRC said the organisation deeply regrets the loss and the traumatic experience suffered by all NRC staff. "We will now need time to evaluate all the aspects of the verdict before we decide whether to appeal the ruling," said NRC Deputy Secretary General Geir Olav Lisle.
Setting a precedent
The court found that it "cannot see that there is a basis for applying a more lenient standard of due care for employers within the aid sector than that for other employers."
Experts in safety, security and HR in the humanitarian sector said today that the case was likely to have serious repercussions across an industry that has come under
increased recent criticism
for providing insufficient care to staff.
See: Mapped: 15 years of aid under fire

Although the ruling has come from the Norwegian courts, experts say that the findings are relevant across other jurisdictions as the principles of duty of care law tend to be similar.

In the UK, the case has already prompted organisations to begin reviewing their procedures, said Louise Rea, an employment solicitor with Bates Wells Braithwaite specialising in aid industry work. "Organisations started coming to us months ago asking for help in reviewing their existing procedures and discussing what else, if anything, they could be doing," Rea told IRIN.

She said the case brings up a lot of concerns for aid organisations, particularly the financial and reputational implications of being sued by a staff member. A particular focus, she noted, has been on the aftercare offered to staff affected by trauma. "Courts recognise that it's difficult to make decisions in a crisis, but they have less sympathy when it comes to inadequate support systems after an incident, when the organisation is under less pressure." The finding that NRC's insurance policies were inadequate could also be significant.

"I'm sure there will be more cases now," Rea said. "We may not see many more come to court, but there's a recognition that more people will raise issues."

Those inside the industry agreed.
"It will get everyone to think, because no one wants to be the next agency to go to court," said Emmanuelle Lacroix, development manager at the CHS Alliance, a network of aid organisations focussing on quality, accountability and people management. "There is real momentum here," Lacroix told IRIN. "It's showing how paramount duty of care is becoming, and how as a sector we need to think seriously [about] how to handle these issues.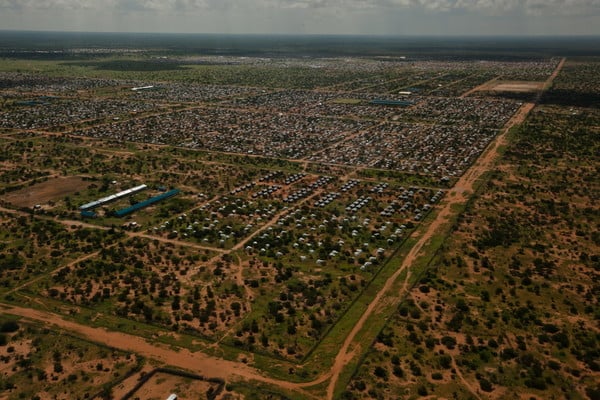 201511251810470669
For some, the recognition given to the psychological damage suffered by Dennis is particularly significant. "Steve has broken a taboo in the sector," said Brendan McDonald, founder of the Be Well Serve Well campaign that focuses on the psychological and physical health of aid workers.
"Few have the courage to speak out about anxiety, post-traumatic stress, depression and burnout," he told IRIN. "Many just accept these conditions as part of being an aid worker. This verdict is a massive wake-up call for the system. We can no longer think that it is acceptable to provide inadequate care for aid workers. If we don't starting addressing this issue, I think the courts and insurance companies will do it for us."
Shaun Bickley, interim executive coordinator for the European Interagency Security Forum, said the issues raised by the verdict should not be seen as a purely legal matter.
"It is important to stress that effective security risk management is much more than meeting minimum legal requirements," he told IRIN. "All organisations have a moral and legal duty of care to ensure that risks to staff are identified and managed, and that staff receive the support, resources, information and training they need to reduce the huge risks to which they are exposed."
Dennis himself said he hoped the verdict would lead to agencies working harder to make sure incidents did not happen, and taking better care of staff when they did. "My situation is not unique in going through an incident and having injuries," he told IRIN. "People have told me of so many similar situations they went through. I could safely say between 80-140 people."
The attack remains the most serious security incident in NRC history.
iw/ag