Isabelli Delgado has been planning her escape from Venezuela ever since her car was stolen from outside her family's apartment in the middle-class Caracas neighbourhood of La Vega two years ago.  
The police helped her get her car back but then threatened her with violence if she didn't pay them a large sum of money. A few days later, the thieves returned, on motorcycles. This time, they were armed. A brave neighbour saved the Delgados by convincing the robbers that the family no longer lived there.
Delgado, 26, spoke to IRIN a few days before she and her two children were due to fly to Chile to begin a new life.
"The most difficult challenge will be to leave my parents," she said, as her seven-year-old daughter, Sofia, played on the floor between half-packed suitcases. Delgado explained how the little girl had been asking her how they could leave her grandparents when there was nothing to eat and the robbers might return. "I don't always know what to answer her," she sighed.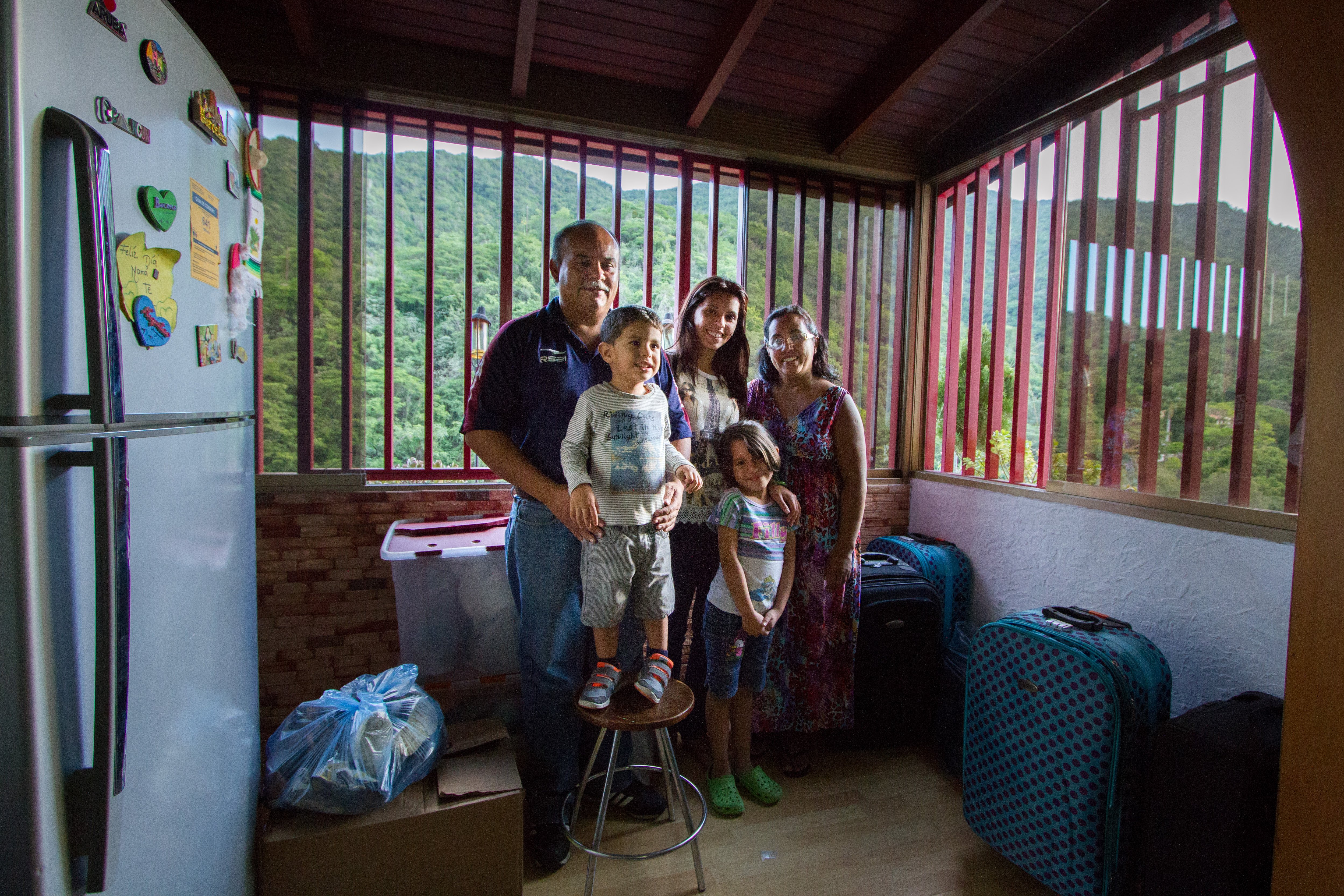 According to some estimates, close to two million Venezuelans out of a population of 31 million have left the country over the past 15 years, most of them dispersing across the rest of Latin America, but some also going to Spain or the United States.
The exodus picked up pace in 2016, spurred primarily by Venezuela's severe economic crisis. Runaway inflation and acute shortages of food and medicine have contributed to spiralling rates of violent and organised crime. The government of President Nicolas Maduro, which has become increasingly authoritarian in its efforts to cling to power over the past year, has been widely blamed for creating the conditions that have allowed organised crime and corruption to flourish.
Crime central
Venezuela is now one of the most dangerous countries in the world. Its homicide rate is second only to El Salvador, according to a recent report by the Observatory of Venezuelan Violence (the government no longer releases regular crime statistics), and cases of kidnapping for ransom reportedly doubled in 2016.
In a poor neighbourhood in Caracas, a few days before Christmas, IRIN met a gang of kidnappers in a deserted house normally used for hostages. The 30-year-old masked leader of the gang agreed to a meeting because of a connection with one of his childhood friends.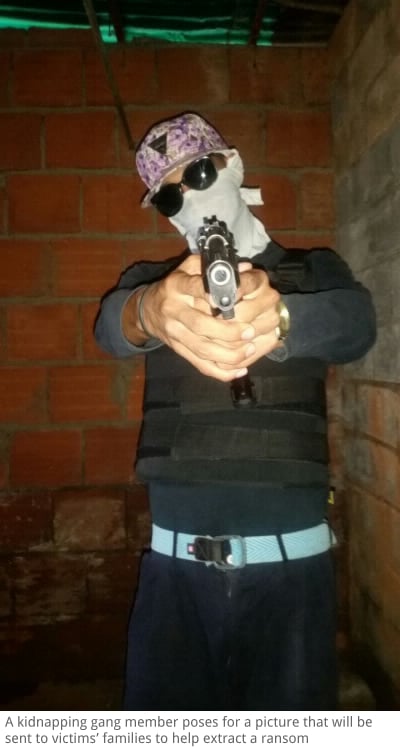 He said he'd carried out five kidnappings in 2016, typically after being tipped off by his victims' own security guards. He usually asks for a ransom of around $1,100 and gives the police a 15 percent cut, in return for leaving the gang alone. He added that the police always warn gang leaders before raiding slum areas to target "bandits".
Venezuela's security forces have been engaged in an increasingly violent crackdown on criminal gangs, but soldiers and police are often either complicit with the criminals or are themselves the perpetrators.
A few months ago, Delgado's cousin was stopped by Venezuela's military police, La Guardia Nacional, while driving home from a family party. He was forced into a patrol car and given a motorcycle helmet, which he was told to put on backwards so he would not witness the theft of his car. He was then driven into the mountains, pushed out of the moving patrol car and left to find his way home.
Even top government officials have been accused of having links with crime. Nestor Reverol, who is in charge of La Guardia Nacional and formerly headed up Venezuela's anti-drugs agency, was promoted to interior minister in August 2016, just one day after US authorities had charged him with facilitating international drug trafficking.
Health problems
Criminality and corruption have spread to most sectors of society, including the healthcare system. The Pharmaceutical Federation of Venezuela estimates that the country only has 15 percent of the medical supplies it needs, but doctors can be fired for speaking openly about the crisis at public hospitals.
La Guardia Nacional officers and pro-government militias, who are supposed to be guarding the hospitals, regularly steal the few medicines that are still available, according to a young doctor who works at the renowned University Hospital in Caracas. 
"Each month I see 15 to 20 patients die from easily curable diseases," he said. "We need everything: medicine, plastic gloves, syringes." 
The doctor completed his education a year ago. Out of 214 students in his graduating class, 184 have already left the country. Many are now working as maids or at fast food restaurants where their tips from one weekend exceed the $20 dollars he earns in three months. "If I didn't love my country and the medical profession, I'd be long gone as well," he told IRIN. 
Instead, he smuggles medicines donated by foreign NGOs and pharmaceutical companies past the guards, who would otherwise steal it and sell it on the black market.
Food shortages
Even supplies of food to the country have allegedly fallen victim to systematic corruption. According to a recent investigation by the Associated Press, the military, which oversees food imports and distribution, deliberately overpays for food in exchange for bribes from suppliers, further driving up food prices.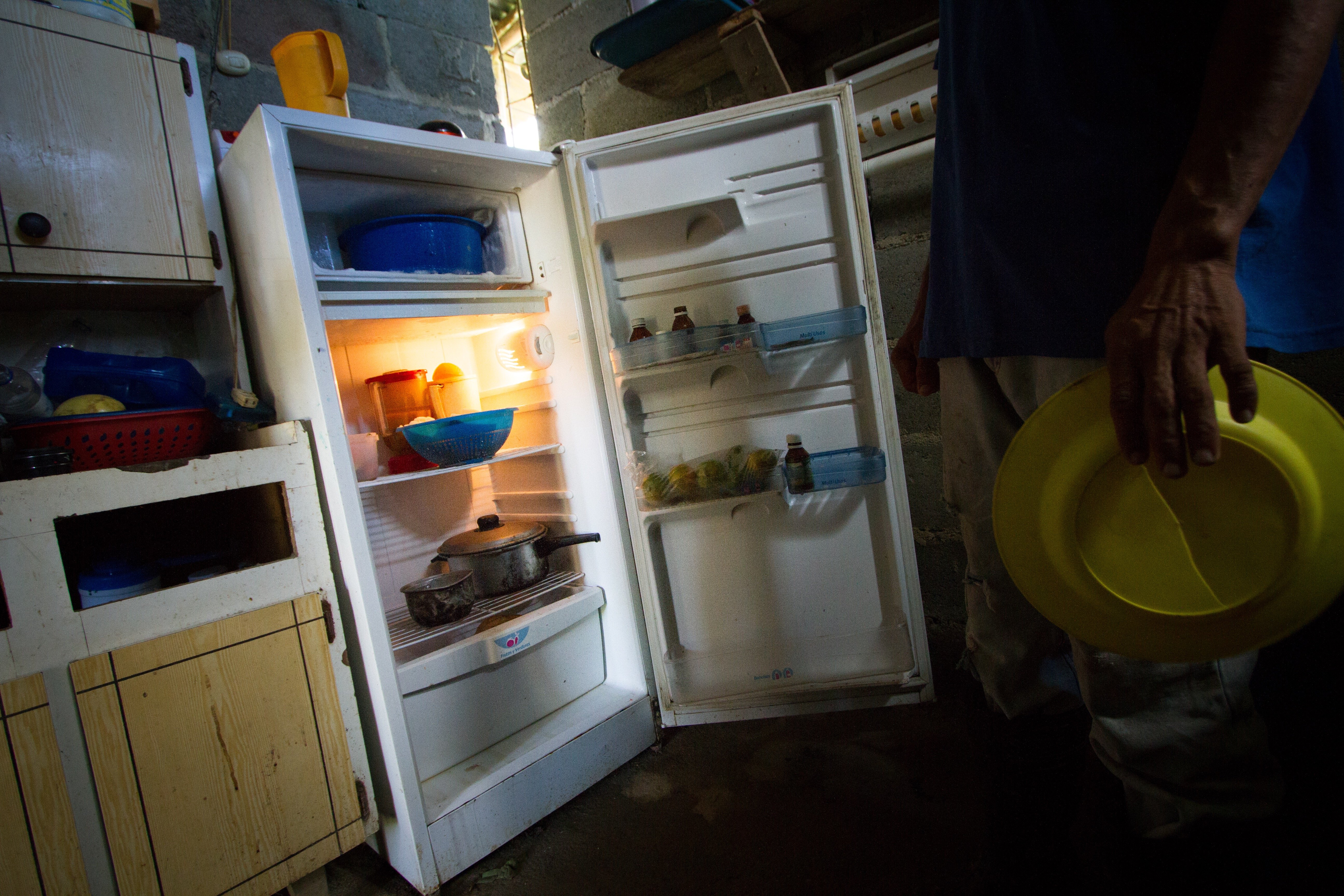 According to a study by CENDAS-FVM, a federation of professors dedicated to social investigations, by April 2016 Venezuelans had to be earning 16 times the minimum wage in order to afford the cost of basic groceries needed to sustain a family.
Even in the food-producing regions of the country, the situation is now desperate. Two hours east of Caracas, in the village of Lavapie, 37-year-old Jose Aguirre cultivates a half-hectare of fertile land. Before the financial crisis, he never wanted for anything. "Now, my wife and I often skip a meal so that our four-year-old son, Eliangel, won't have to. Even rice has become the dinner of the rich," said Aguirre.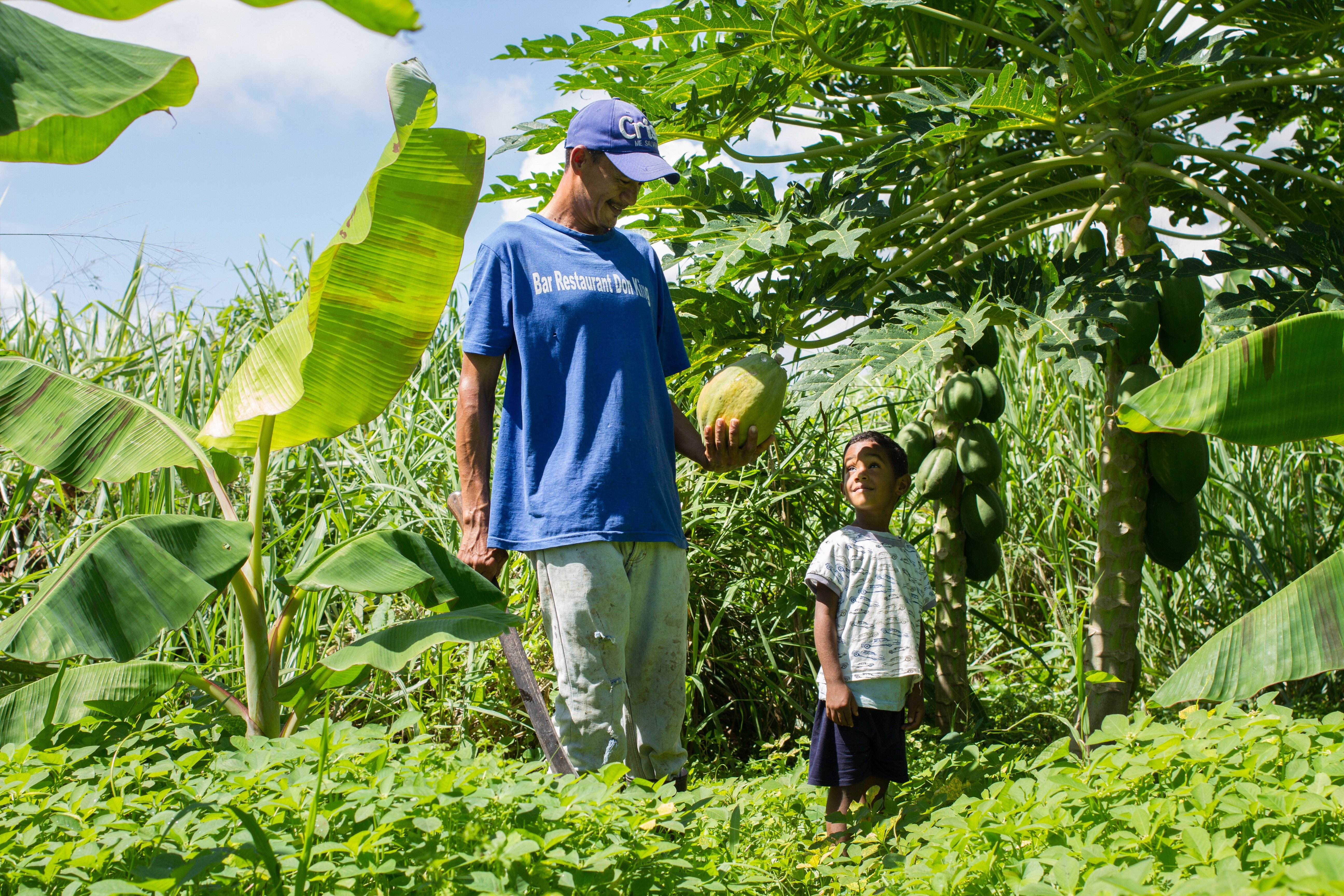 "No one visits us anymore, since we can't offer our guests anything. It is humiliating. I want to go to Spain, where I have an aunt," said his wife, Fabiola Parra. 
But there's no money for the family to emigrate to Spain. They can't even afford toothpaste. Instead, they clean their teeth with salt and use lime fruit as deodorant.
Parra says many of her former school friends have become members of criminal gangs and vigilante groups. Three months ago, a local boy was reportedly killed by a landowner for stealing a pumpkin. 
Migration
Venezuela has historically received far more migrants than it has produced. After the Second World War, several hundred thousand southern Europeans came to the country and today many well-to-do Venezuelans are using their European ancestry to apply for passports that allow them to travel the other way. 
Those without the resources or connections to move to Europe or the United States are looking at options closer to home. Many countries in the region don't require Venezuelans to apply for visas but allow them in as tourists, after which they disappear into the informal economy.
Colombian authorities reported that about 1.6 million Venezuelans (mostly day trippers) have crossed into Colombia each month since August when the border re-opened after being closed for nearly a year. Most come to buy food and supplies before returning home but authorities estimate that more than 20,000 a month have stayed. 
 Neighbouring Brazil is another popular destination for border-crossers from Venezuela. Here, they are often able to find informal work and have access to free medical treatment. 
"The Brazilians are very hospitable. They let you create a new life for yourself," said 24-year-old Julianny Hernandez. An engineer from Puerto Ordaz in eastern Venezuela, she has found a job as a waitress at a steakhouse in Manaus, capital of Brazil's Amazonas State.
But other countries in the region are starting to adopt a less lenient attitude towards Venezuelan migrants.
The Caribbean islands of Curaçao and Aruba, near Venezuela's northern coast, now demand that Venezuelans show $1,000 in cash before admitting them as tourists. The regulation has increased business for smugglers like Jean Carlos Navas, a 36-year-old painter who himself came to Curaçao as a boat migrant from Venezuela several years ago. Now he ferries 20 to 25 migrants at a time by motorboat from the Venezuelan coast to the island, where most end up working as day labourers on building sites. He earns $200 per passenger but does not believe what he is doing is wrong.  
"Hungry people will always find a way to escape, and we boatmen need the money," he said.
(TOP PHOTO: A mural of former president, Hugo Chavez in Antímano, a district of Caracas. Helena Carpio/IRIN)
mg/ks/ag